Aereo takes its case to the people as broadcasters press on in court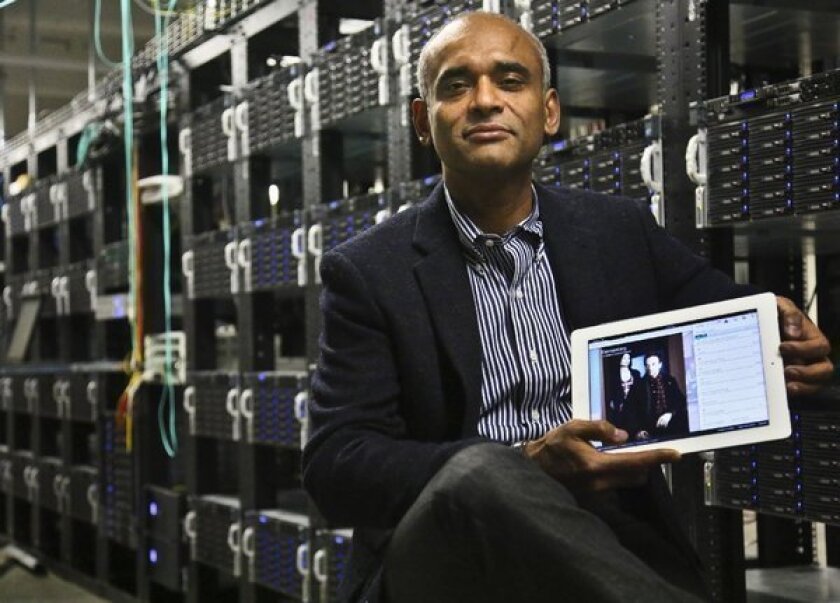 As big media continues to press its fight against Aereo in the courts, the little start-up is taking its case to the people.
Aereo, which distributes broadcast TV signals to consumers via the Internet -- much to the chagrin of Fox, CBS, ABC and NBC -- took out a full-page ad in the front section of Tuesday's New York Times defending its business against accusations of copyright theft.
The company, whose backers include media mogul Barry Diller, also took some shots at the broadcasters.
PHOTOS: Hollywood backlot moments
The advertisement came on the same day that Fox, a unit of Rupert Murdoch's News Corp., filed its appeal to a court ruling in favor of Aereo's service. The broadcast networks and their parent companies are trying to make the case that Aereo is illegally transmitting their content.
Aereo argues in court and in its ad that its service is the same as a pair of rabbit ears on a roof. The company goes on to say that broadcasters have free use of the airwaves in a "sweet deal" with the government and have now leveraged that into a new revenue stream via so-called retransmission consent fees from cable and satellite operators.
Broadcasters have argued that Aereo goes beyond rabbit ears as its service actually records the show and then plays it back to the customer, and that unlike an antenna (which involves a one-time purchase for a consumer), Aereo is charging a monthly fee for acting as a middleman.
Both Fox and CBS have indicated that if Aereo -- which charges consumers about $8 a month for its service -- were to survive the court battles and become a viable business, they would consider abandoning broadcast TV and the use of the public airwaves and instead offer their content through cable.
"We simply cannot provide the type of quality sports, news and entertainment content that we do from an ad-supported-only business model," News Corp. President Chase Carey said last week. "We have no choice but to develop business solutions that ensure we continue to remain in the driver's seat of our own destiny. One option could be converting the Fox broadcast network to a pay channel, which we would do in collaboration with both our content partners and affiliates."
In its ad, Aereo said its service is not piracy and is just part of "the American way since the beginning of broadcasting."
The networks got some support in their legal fight from Hollywood as Paramount and Warner Bros. filed briefs against Aereo.
ALSO:
If Aereo succeeds, Fox could become cable channel
Aereo beats broadcasters legal challenge, trial likely
Fox's threat to go cable won't mean much to most viewers
MORE
INTERACTIVE: TVs highest paid stars

ON LOCATION: People and places behind what's onscreen

PHOTOS: Hollywood back lot moments
---
From the Emmys to the Oscars.
Get our revamped Envelope newsletter for exclusive awards season coverage, behind-the-scenes insights and columnist Glenn Whipp's commentary.
You may occasionally receive promotional content from the Los Angeles Times.