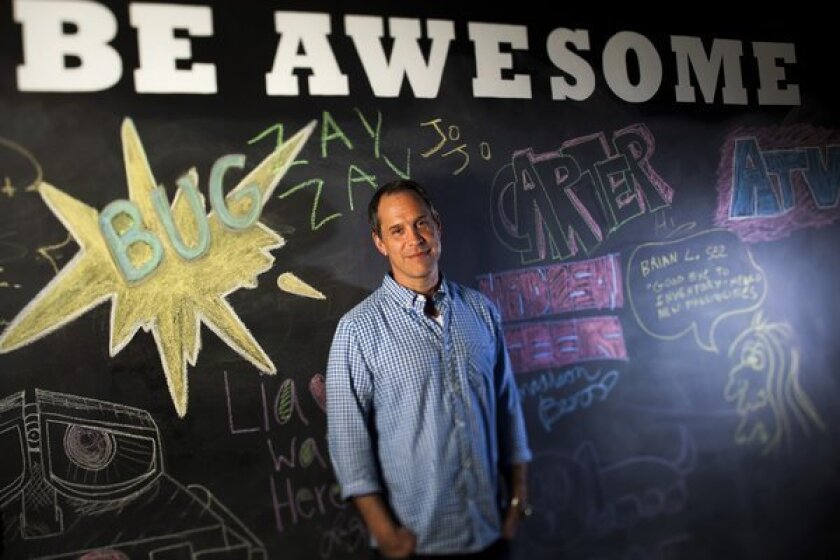 DreamWorks Animation is in talks to acquire a YouTube network for teens and tweens, in a move that would expand the studio's presence on new media platforms, two people familiar with the matter confirmed.
The studio is negotiating to buy AwesomenessTV, a Nickelodeon-styled online network that has attracted nearly 500,000 subscribers with its mixture of original Web content including sketch comedies, game shows, sports programs, music and lifestyle shows.
The technology blog All Things D first reported the discussions, though a deal is not yet complete, according to two people with knowledge of the situation who requested anonymity because such talks are confidential. Terms are not known.
ON LOCATION: Where the cameras roll
Neither DreamWorks nor AwesomenessTV would comment on the report.
AwesomenessTV is the brainchild of veteran television and film producer Brian Robbins, who drew upon decades of experience making children's entertainment to launch the digital network last June. He hoped to appeal to a generation of young viewers who, like his own sons, are watching less live TV and devoting more time to online video.
The start-up received an infusion of $3.5 million in funding shortly after AwesomenessTV's debut, and the venture has attracted keen interest from traditional media executives who were curious about Robbins' approach to programming for a generation of digital natives.
DreamWorks has been with experimenting with new forms of distribution. In February, it struck a deal with the movie and TV subscription Netflix to create an original children's series based on this summer's animated film "Turbo."
ALSO:
OMG, it's a YouTube channel just for millennials
YouTube channel AwesomenessTV attracts outside funding
DreamWorks Animation to develop first Netflix original kids' show
MORE
INTERACTIVE: TVs highest paid stars

ON LOCATION: People and places behind what's onscreen

PHOTOS: Hollywood back lot moments
---