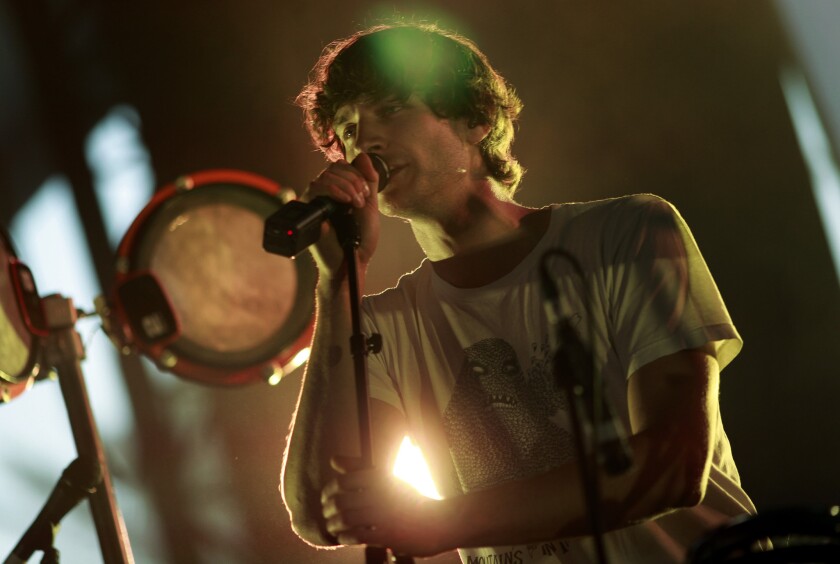 Gotye, the alias of the Australian-Belgian singer-producer Wouter de Backer, won the award for alternative music album at the 55th Grammy Awards, besting a diverse roster of artists including Fiona Apple, Bjork, M83 and Tom Waits.
Gotye won for his album "Making Mirrors," his third, but first to be widely released in the United States. The album's success was driven largely by the indomitable single "Somebody That I Used to Know," which gained a cult following on YouTube that eventually blossomed into a mainstream radio sensation.
GRAMMYS 2013: Full coverage | Show highlights | Winners and nominees | Ballot | Nomination snubs & surprises | Timeline | Red Carpet | Video: Red Carpet
Subsequent singles didn't quite match its sales, but it did cement Gotye as an unusual artist in the pop firmament, with stylistic debts to Peter Gabriel, Sting and Phil Collins. The project also has a distinct visual sensibility – the video for "Somebody That I Used to Know" became a cultural touchstone for its body-painting motifs.
This year's crop for alternative music album reflects growing uncertainty about what "alternative" means as a distinct category today. Gotye's fellow nominees included the confessional piano-pop artist Fiona Apple, the perennially gruff and challenging singer-songwriter Tom Waits, the experimental electronic-pop artist Bjork and the L.A.-based cosmic synth-rock group M83.
The Grammys are determined by about 13,000 voting members. The eligibility period for nominated recordings was Oct. 1, 2011 to Sept. 30, 2012. The 2012 awards are being held at the Staples Center and telecast on CBS-TV. They are broadcast live except for viewers on the West Coast. The latest headlines and any breaking news will be posted here on Pop & Hiss.
TIMELINE: Grammy winners through the years

PHOTOS: 2013 winners & nominees

Grammys 2013: Complete list of nominees
---