17 Images
Lindsay Lohan: Her life in pictures
Lindsay Lohan began her career at age 5, appearing in ads for Toys R Us and Calvin Klein Kids, among other brands. Her first acting role was on the sitcom "Another World," but she first came to national attention when she played the dual role of Hallie Parker and Annie James in the 1998 remake of "The Parent Trap." Times film critic Kenneth Turan wrote at the time that the film "can't be imagined without its 11-year-old redheaded star, Lindsay Lohan. Her bright spirit and impish smile make for an immensely likable young person we take to our hearts almost at once. Lohan's the soul of this film as much as Hayley Mills was of the original."
(Timothy White / Disney)
Lindsay grew up on Long Island, the daughter of Michael and Dina Lohan. She has three younger siblings, including Ali, left, who also has an acting career. Dina Lohan, who acted as a mother-manager to Lindsay, has been the target of much criticism regarding how she has handled her children's fame. She was executive producer of "Living Lohan," a reality show on E! that she starred in along with her daughter Ali. In 2004, Dina talked to The Times about moving Lindsay back to Long Island to finish school after her film debut in "The Parent Trap": "If she stayed in Hollywood, she'd be a nightmare now. Kids need boundaries."
(Kevork Djansezian / Associated Press)
Lindsay's father, Michael, has had multiple run-ins with the law, including more than one stretch in prison. Michael and Dina divorced in 2007. He appeared on the reality show "Celebrity Rehab With Dr. Drew" in 2011 to deal with his alcoholism.
(Dick Yarwood / AP)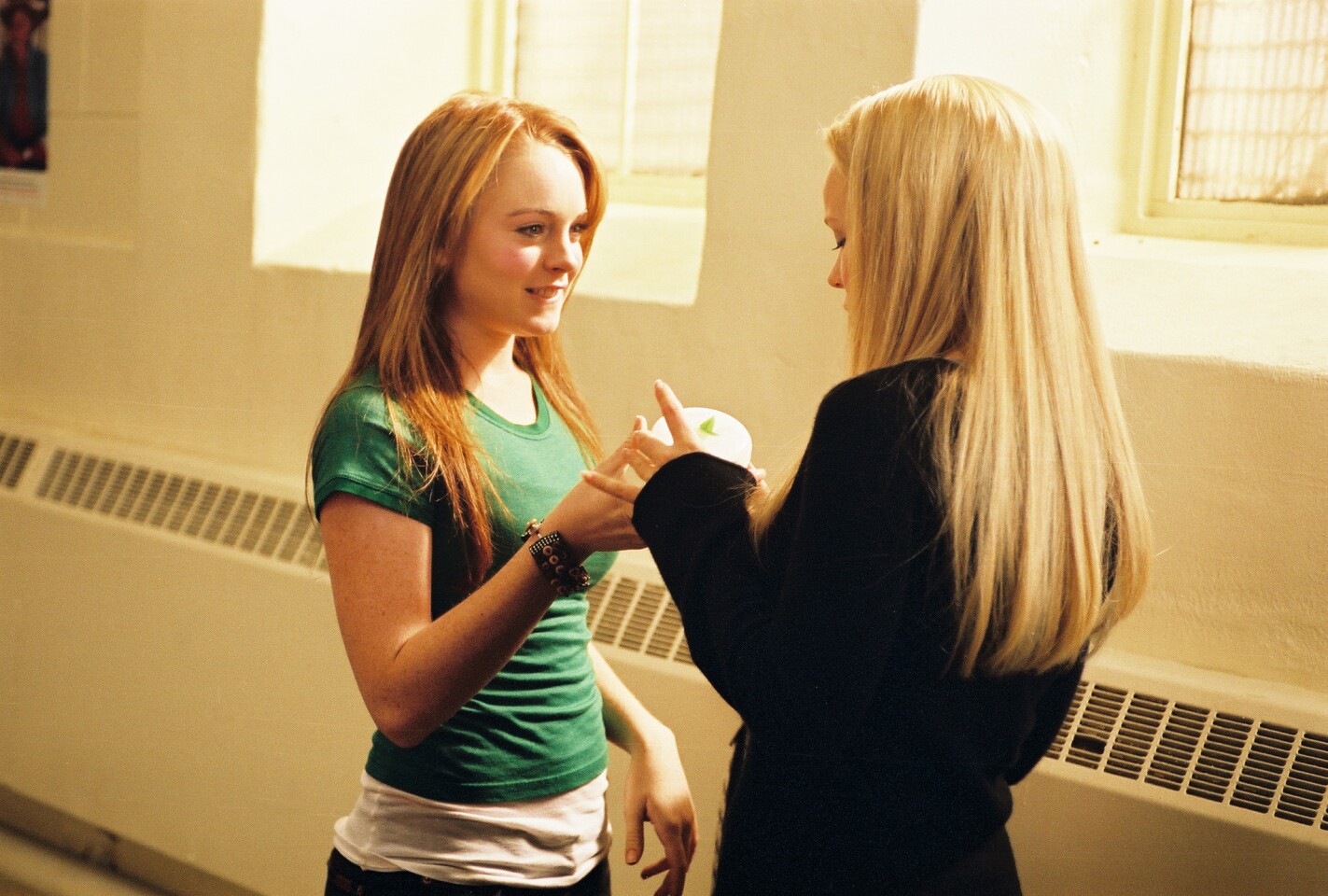 Lindsay Lohan's film career reached its height in 2004, when she starred in the box office hit "Mean Girls," written by Tina Fey. Lohan played Cady Heron, and Rachel McAdams, right, played her high school classmate Regina.
(Michael Gibson / Paramount Pictures)
Lindsay Lohan worked on the film "Georgia Rule" with Felicity Huffman, left, and Jane Fonda.
But Lohan's partying caught up with her in 2006 when
James G. Robinson, producer of "Georgia Rule," sent Lohan a biting letter about her behavior
. In part, the note read:
"Since the commencement of principal photography of 'Georgia Rule,' you have frequently failed to arrive on time on set. Today, you did not show for work (all day). I am now told you don't plan to come to work tomorrow because you are 'not feeling well.' You and your representatives have told us that your various late arrivals and absences from the set have been the result of illness; today we were told it was 'heat
exhaustion
.' We are well aware that your ongoing all night heavy partying is the real reason for your so called 'exhaustion.' We refuse to accept bogus excuses for your behavior."
(Ron Batzdorff / Universal Pictures)
Just days before she was to begin filming the movie "Poor Things" in 2007, she smashed her Mercedes into a curb on Sunset Boulevard. Lohan was arrested on suspicion of driving under the influence of alcohol. And police said a "usable" amount of cocaine was discovered in the car. Two days later, she checked into a rehabilitation center, her second stint in rehab in 2007.
(Reed Saxon / Associated Press)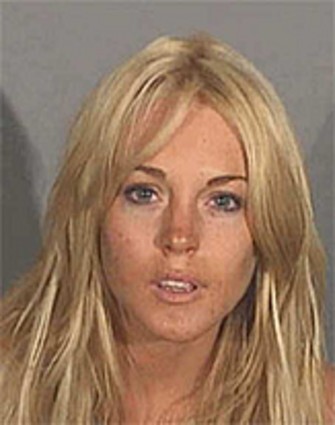 Lohan, shown in her booking photo, was arrested in Santa Monica early on July 24, 2007, on suspicion of drunk driving and possession of cocaine. The arrest came just days after Lohan had been released from six weeks of rehab.
(Associated Press)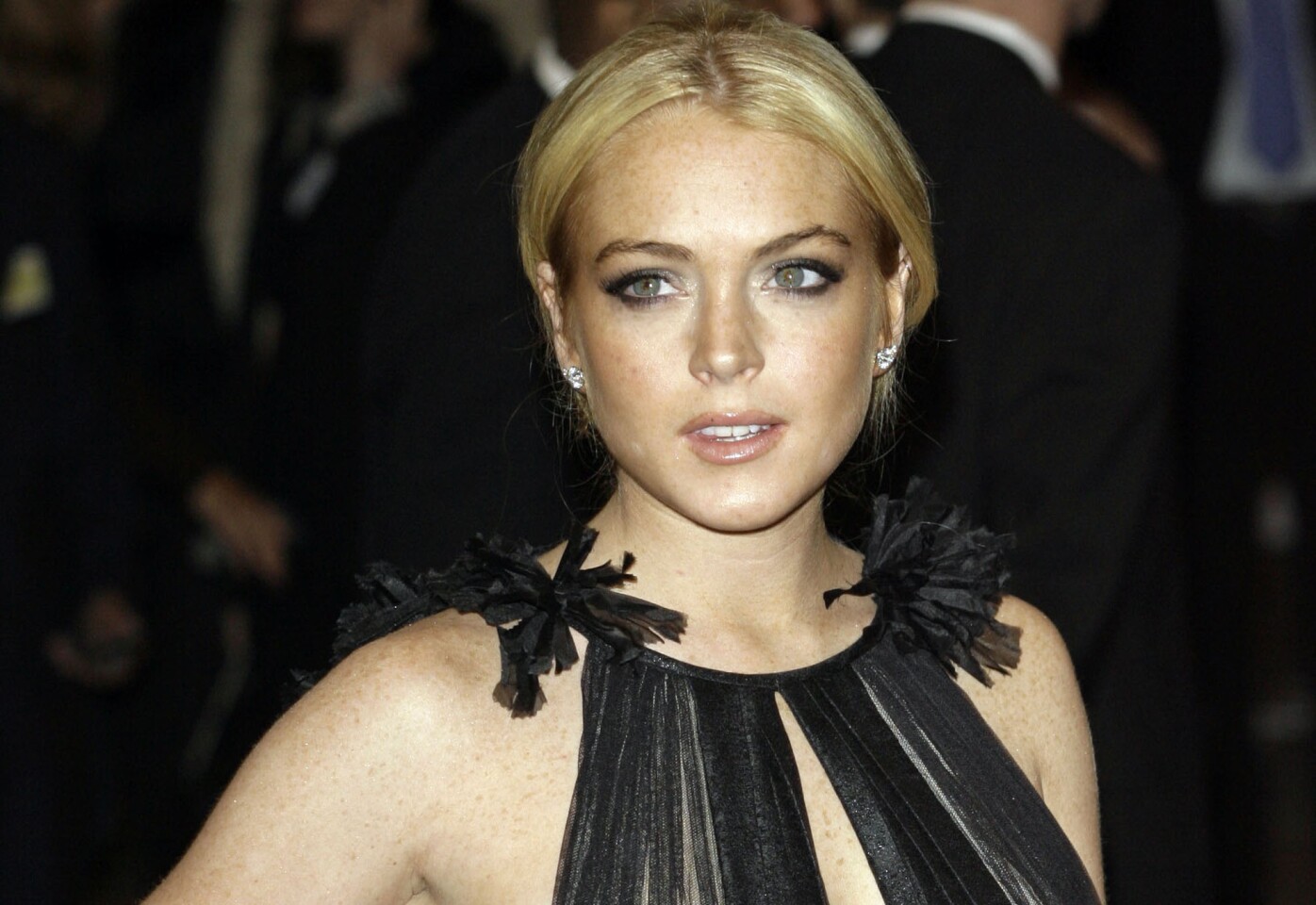 Lohan pleaded guilty to misdemeanor cocaine use and driving under the influence in August 2007. She paid her debt to society by spending two days in a morgue, two days in an emergency room, and 84 minutes in jail.
(Stuart Ramson / Associated Press)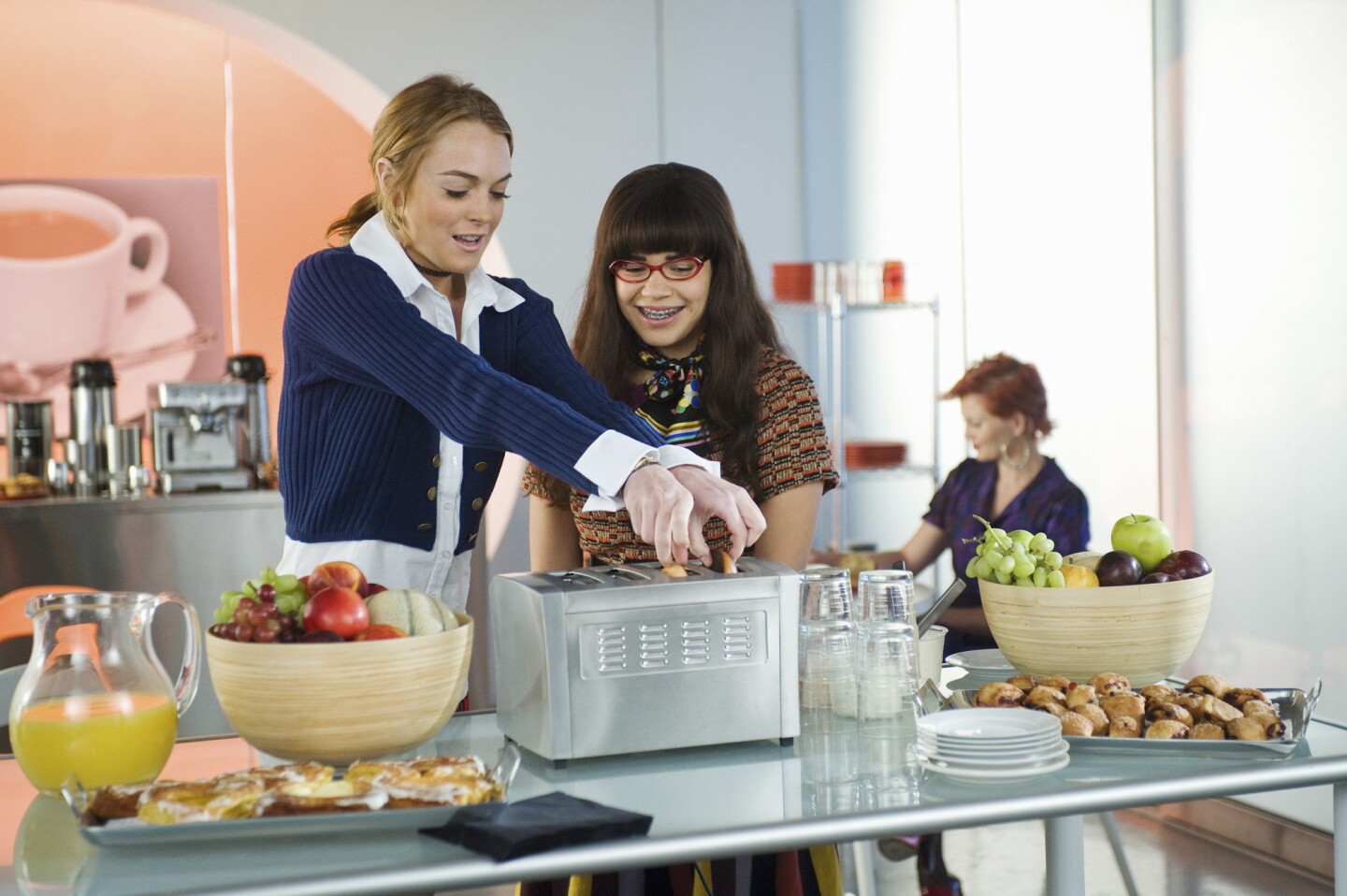 After winning a Razzie Award for her lackluster thriller "I Know Who Killed Me" in 2007, Lindsay tried to get back on top with a series of guest appearances on "Ugly Betty" in 2008.
(David Giesbrecht / ABC)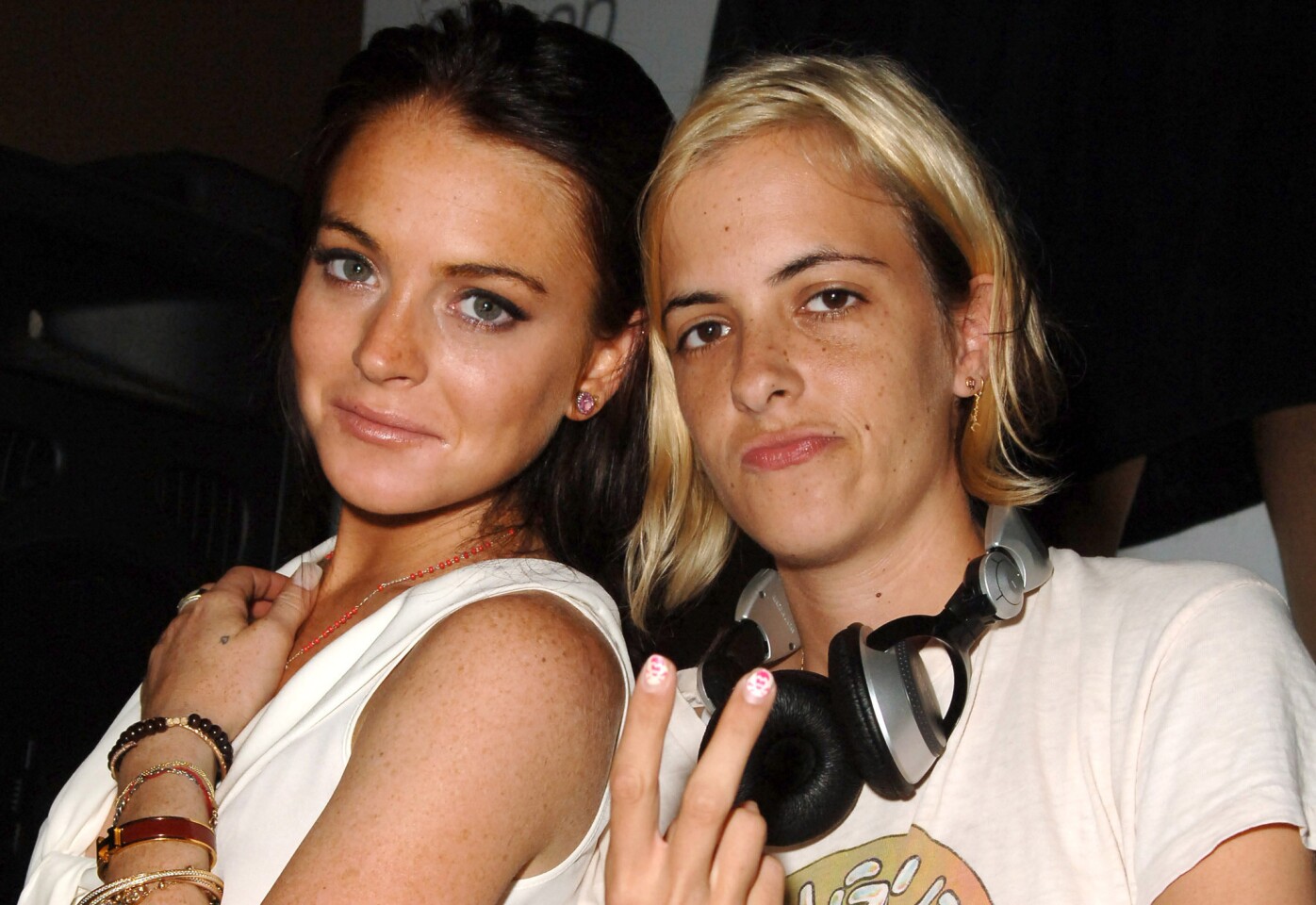 In 2008, rumors about
Lindsay Lohan
's relationship with prominent
Los Angeles
DJ Samantha Ronson hit fever pitch. The couple split in 2009 and Lindsay later explained to the Sun, "I never really thought about women before, it kind of just happened with Samantha. It surprised me... If I wasn't with Samantha, I would probably be with a boy next. She's the only woman I've been attracted to."
(M. Caulfield / WireImage.com)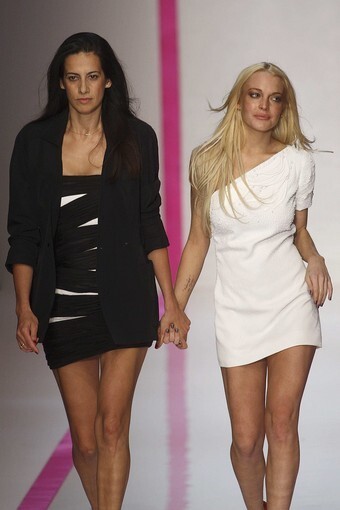 Lindsay Lohan with Spanish fashion designer Estrella Archs, left.
Lindsay, who appeared on "Project Runway" as a Season 6 guest judge, showed off her style sense in 2008 with the launch of her legging line 6126 (
Marilyn Monroe
's birth date) and again in 2009 when she signed on as Ungaro's artistic advisor.
(Michel Euler / Associated Press)
Starting in 2008, a group of high schoolers, labeled the "bling ring," used various media sources to find stars' homes so they could break in and steal thousands of dollars worth of jewelry and other pricey bounty. Lohan helped bust the group when she reported $130,000 worth of stolen goods to the police and supplied investigators with a security tape. They eventually arrested the six alleged burglars and one, Alexis Neiers, above, had her trial chronicled on the reality show "Pretty Wild."
(Lawrence K. Ho / Los Angeles Times)
In early 2011, Lohan was sentenced to 120 days of prison and 480 hours of community service on a felony grand-theft charge that she stole a "one-of-a-kind" necklace, worth $2,500, from a
Los Angeles
jewelry store. The actress served her sentence under house arrest. She completed community service and probation on March 29, 2012, but remains on an informal probation until May 2014.
(Liz O. Baylen / Los Angeles Times)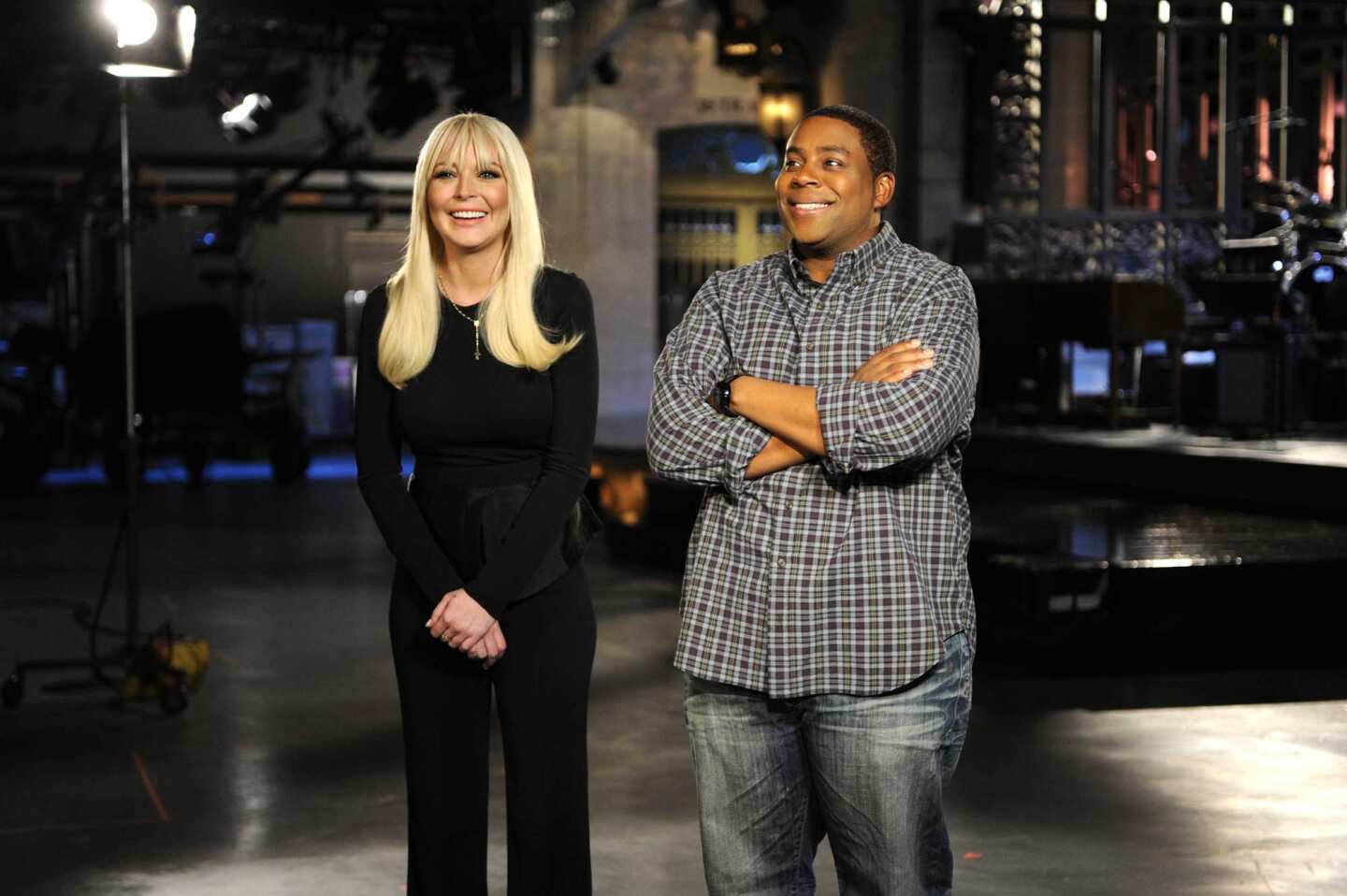 As part of a campaign to rehab her public image and display her ability to work and perform, Lohan petitioned and was allowed to host an episode of "Saturday Night Live" in March 2012, even though she had no particular projects to promote. She also appeared nude in an issue of Playboy and appeared in an episode of the hit Fox series "Glee."
(Dana Edelson / NBC)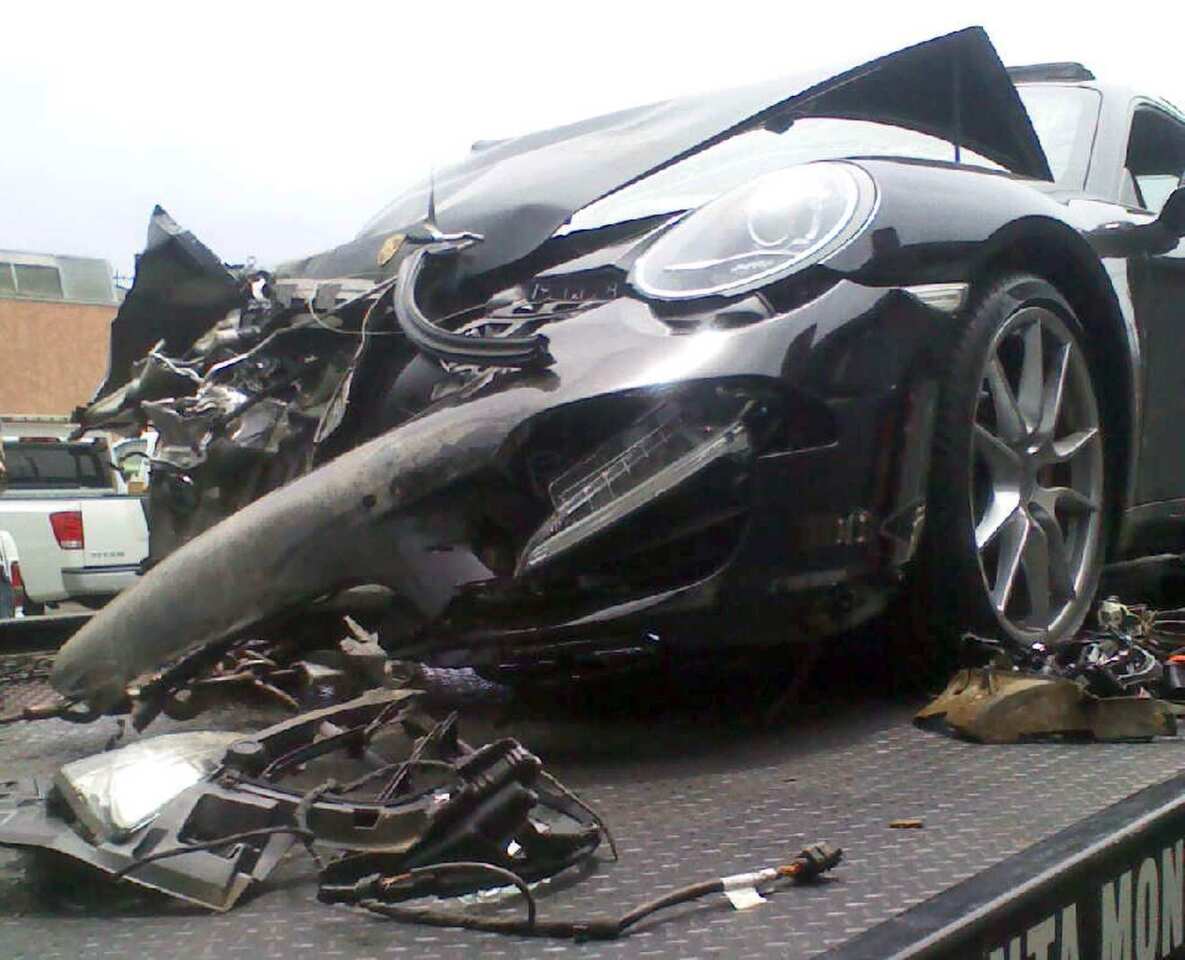 In early June 2012, Lohan got into another car accident when her rented Porsche collided with a truck on the Pacific Coast Highway. Though the actress went to the emergency room, she was later found to be OK and police said she didn't appear to be intoxicated.
(Associated Press)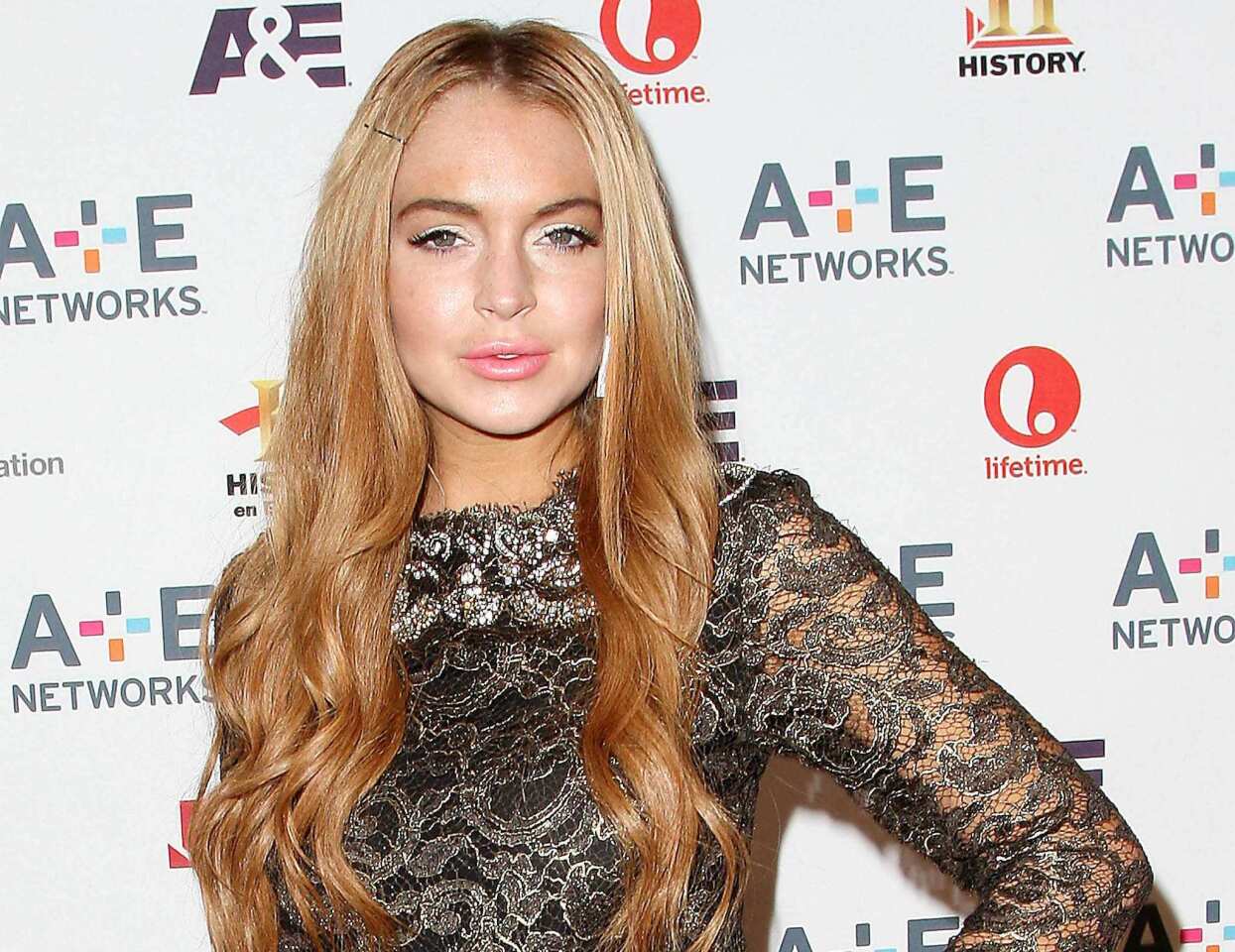 In Lohan's highest profile role in years, she'll be playing Elizabeth Taylor in the upcoming Lifetime TV biopic "Liz & Dick."
(Kristina Bumphrey / Associated Press)