Alanis Morissette sues her former business manager, saying he stole millions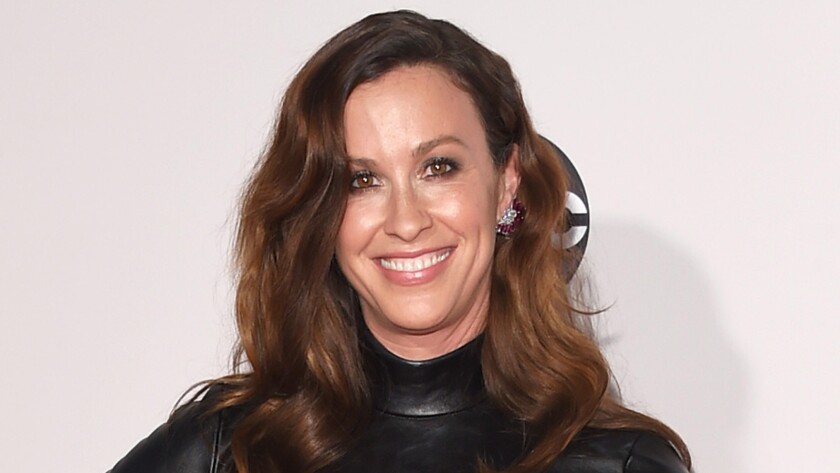 Alanis Morissette is suing her former business manager and his company, alleging that he siphoned nearly $4.8 million in cash from her over a four-year period, moved millions around without telling her and repeatedly talked her out of playing lucrative gigs, saying she didn't need the money.
"Defendants concealed these distributions from Morissette, convincing her that she was in tremendous financial shape when, in fact, they were draining her assets and leading her on a road that could have led to financial ruin," says Morissette's suit, which was filed Tuesday in Los Angeles County Superior Court.
Cash was taken from the singer's accounts and delivered to Jonathan Schwartz of GSO Business Management at least 116 times, for a total of $4,767,900, in 2010-2014, the lawsuit says. The alleged improprieties came to light during a review of Morissette's financial records by a new business manager she hired in March.
Schwartz repeatedly failed to deliver requested documentation on the transfers and finally, the suit claims, said in an April 26 conference call that the money had been invested by Morissette in "one or more illegal marijuana 'grow' businesses," an allegation she denied. Schwartz produced no documentation of or witnesses to such an investment, says the suit, which is seeking no less than $15 million in damages.
Schwartz could not be reached for comment.
GSO filed its own suit Monday against Schwartz, asking that the San Francisco State University graduate be judicially expelled as a member of that LLC and forced to repay a $588,000 cash advance. Its investigation found he "was burning through money to sustain a lavish lifestyle" that included a $50,000 Bora Bora vacation and a $75,000 casino debt in the Bahamas, the GSO suit says.
Schwartz's clients have been reassigned within the company, and cash transactions related to their accounts are being reviewed, an attorney for GSO said Tuesday.
"If these allegations against Mr. Schwartz are true, we will not rest until he is held accountable," GSO said in a statement.
Follow Christie D'Zurilla on Twitter @theCDZ.
MORE
Robin Wright fought for equal pay on Netflix's 'House of Cards' — and won
New 'Ghostbusters' trailer features two very special guest ghosts
Megyn Kelly's interview with Donald Trump draws 4.8 million viewers on Fox
---
Your essential guide to the arts in L.A.
Get Carolina A. Miranda's weekly newsletter for what's happening, plus openings, critics' picks and more.
You may occasionally receive promotional content from the Los Angeles Times.