'White House Down's' Channing Tatum's secret to a happy marriage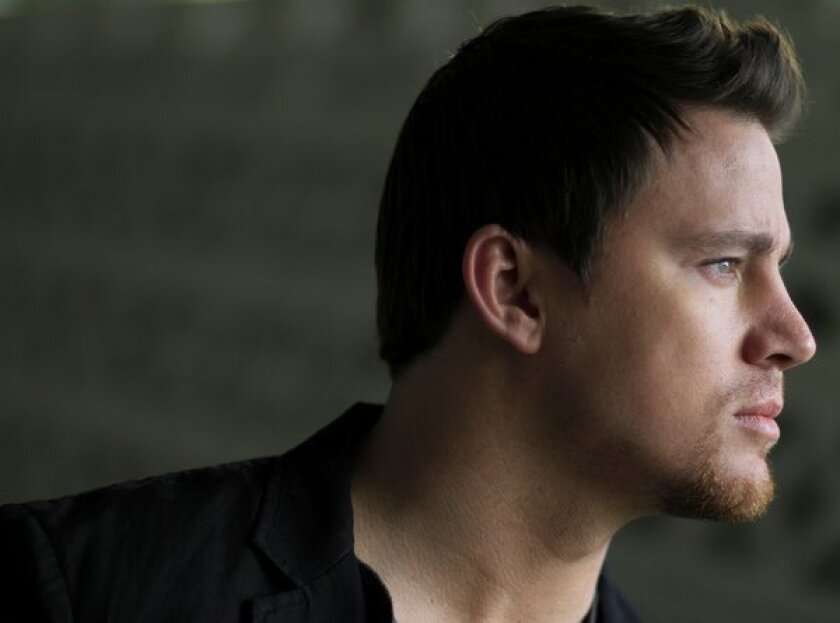 Channing Tatum is taking names in his upcoming action flick "White House Down," but off-screen he's talking about how he and wife Jenna Dewan Tatum hold things down at their house and the secret to a happy marriage.
"You have to want it," the 33-year-old says in Cosmopolitan's July issue. "Jenna's and my thing is checking in with each other all the time, like 'On a scale from 1 to 10, how much do you love me right now?' And you gotta be honest, and you've got to want an honest answer."
People's Sexiest Man Alive of 2012 met Dewan in 2006 when they appeared in the dance flick "Step Up." Tatum, who started his career as an exotic dancer, went on to step up his own career and happened to get a little beefcake movie called "Magic Mike" made about his life.
The Tatums tied the knot in March 2009 but have been together for nearly eight years. They're expecting their first baby together while living in London as Tatum shoots the Wachowskis sci-fi flick "Jupiter Ascending." And honesty seems to be the best policy for this pair.
"I told a friend to do that. He asked the question and it turned into a huge fight, and I'm like, that's kind of the point. Obviously, something needed to be fixed, he needed to be aware of it, and she needed to get it off her chest," he added.
Tatum also talked about how he felt about Oscar-winner Jennifer Lawrence, who schmoozed and won over the media during awards season.
PHOTOS: If 'Magic Mike' is the 'Citizen Kane' of stripper movies...
"I wouldn't mind being the male Jennifer Lawrence. I think she's incredibly cool," he said.
That's not to say Tatum himself doesn't come off "incredibly cool."
"It's a hard thing for me to wrap my mind around the C word: celebrity," he said. "Rock stars are celebrities, because they're larger than life. As an actor, you have to play the everyman and the everygirl. If you start treating people in the real world like assistants, that's not a good look."
He added that his friends keep him pretty grounded through good old-fashioned teasing.
"It's embarrassing to tell you how much my friends make fun of me. Seriously, when you have a doll made of your face, it's ridiculous how creative your friends can get … pictures, videos, little animated cartoons that they've made. And they're way, way not PG-13. So I get chopped down to size all the time."
Tatum stands tall as Capitol policeman John Cale in the action thriller "White House Down" with Jamie Foxx. The film hits theaters June 28, and though he may appear larger than life in character, he admits he's "a fat kid on the inside."
"I love food so much, and I fluctuate about 25 to 30 pounds between movies," he said. "I feel like I have to do a chess movie that requires very little movement at some point, just so I can eat pizza and play chess on the beach all day. And then eat more pizza and cheeseburgers and drink beer. That'd be amazing. I'd give anything for that. I gotta figure that movie out."
The full interview hits newsstands June 4.
ALSO:
Henry Cavill talks 'Man of Steel,' his nickname 'Fat Cavill'
'Vampire Diaries' Candice Accola engaged to the Fray's Joe King
Kim Kardashian's dress snafu channels Marilyn Monroe moment
Follow Ministry of Gossip @LATcelebs.
---
Your essential guide to the arts in L.A.
Get Carolina A. Miranda's weekly newsletter for what's happening, plus openings, critics' picks and more.
You may occasionally receive promotional content from the Los Angeles Times.