Elisabeth Moss on Armisen marriage: 'Traumatic, awful, horrible'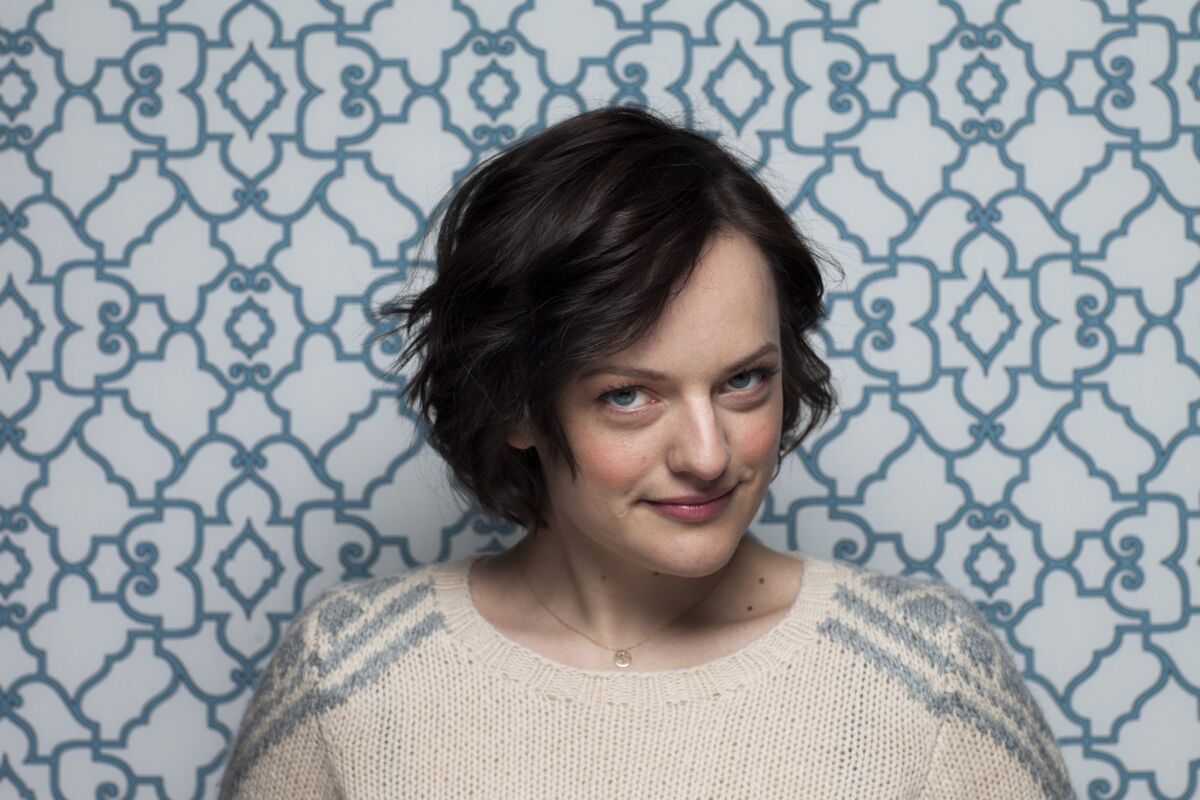 Elisabeth Moss is sounding off again on her marriage to "Saturday Night Live" alum Fred Armisen.
The "Mad Men" actress poses on this week's New York magazine cover in only overalls ahead of the April 13 premiere of the AMC series' seventh and final season. And Moss opened up about the once-adorable couple's "traumatic" union and their split in 2010 just eight months after tying the knot.
"Looking back, I feel like I was really young, and at the time I didn't think that I was that young," the 31-year-old said. "It was extremely traumatic and awful and horrible. At the same time, it turned out for the best."
PHOTOS: Celebrity splits of 2014
The pair met in 2009 when her "Mad Men" costar Jon Hamm hosted "Saturday Night Live." They married the following year.
"I'm glad that I'm not there," Moss said. "I'm glad that it didn't happen when I was 50. I'm glad I didn't have kids. And I got that out of the way. Hopefully. Like, that's probably not going to happen again."
Moss, who earned a Golden Globe award in January for her role in the miniseries "Top of the Lake," said the experience was eye-opening, especially because it made its way into the tabloids.
PHOTOS: On the set of 'Mad Men'
"I always knew that the stuff that you read is not true, but when I was in the situation and you really, actually read things that you apparently said or did that are 100% made up ... It's just the strange, simple thing of, that's your heart they're talking about, and it just … it sucks," she added.
It isn't the first time the actress has called out her quirky ex-husband.
"It's so hard to talk about," Moss said in a 2012 interview with Page Six (via Today). "One of the greatest things I heard someone say about him is, 'He's so great at doing impersonations. But the greatest impersonation he does is that of a normal person.' To me, that sums it up ... And I think that's ... that's it. I've never told anyone that. And I don't want to waste any more of my life talking about it."
PHOTOS: Celebrity weddings and engagements of 2014
As for Armisen, 47, who left "SNL" in 2013 to focus on the IFC series "Portlandia" and now serves as bandleader and sidekick to Seth Meyers on "Late Night," he's said the failed union is his fault.
"I think I was a terrible husband. I think I'm a terrible boyfriend," he told shock jock host Howard Stern in January 2013 when Stern brought up Moss' remarks.
"I want it all -- fast," he said. "I want to be married ... the amount of girls I've lived with right away ... and then somewhere around a year, two years, I get freaked out ... I feel bad for everyone I've gone out with."
ALSO:
Christian Bale and wife expecting a second child
Clooney ex Stacy Keibler marries tech exec Jared Pobre
Prince Harry, girlfriend Cressida Bonas pack in public appearances
Follow Ministry of Gossip @LATcelebs.
---
Get our daily Entertainment newsletter
Get the day's top stories on Hollywood, film, television, music, arts, culture and more.
You may occasionally receive promotional content from the Los Angeles Times.