Gwen Stefani put on the spot about new track's Gavin Rossdale connection
Gwen Stefani's new break-up track "Used to Love You" immediately got tongues a-waggin' that the song was about her ex, Gavin Rossdale, whom she divorced over the summer.
So, during her "Today" show appearance with her costars from "The Voice" on Tuesday, Matt Lauer tried to get to the bottom of the rumors -- all while making the No Doubt frontwoman a little uncomfortable.
NEWSLETTER: Get the day's top headlines >>
"Your personal life has been in the headlines. Are fans misinterpreting something here or is it all right there in front of us in terms of the meaning of the song?" Lauer asked during a roundtable interview.
Affleck and Garner, who met while costarring in 2003's "Daredevil," announced they'd be divorcing in June just a day after their 10-year wedding anniversary and a month after split rumors bubbled up. The actors said that they "go forward with love and friendship for one another" and commitment to co-parenting their three children.
(Jay L. Clendenin / Los Angeles Times)
The "Friends" alum and Snow Patrol guitarist reportedly called off their engagement over Thanksgiving, with reports claiming that they struggled as a couple for a long time. Cox, 51, and McDaid, 39, were first spotted out together in December 2013 after they were introduced by rocker Ed Sheeran, a friend of McDaid's who lived at the "Cougar Town" star's beach house for a while. They dated for about six months before announcing their engagement in June 2014.
(Dave Kotinsky / Getty Images for Bombay Sapphire)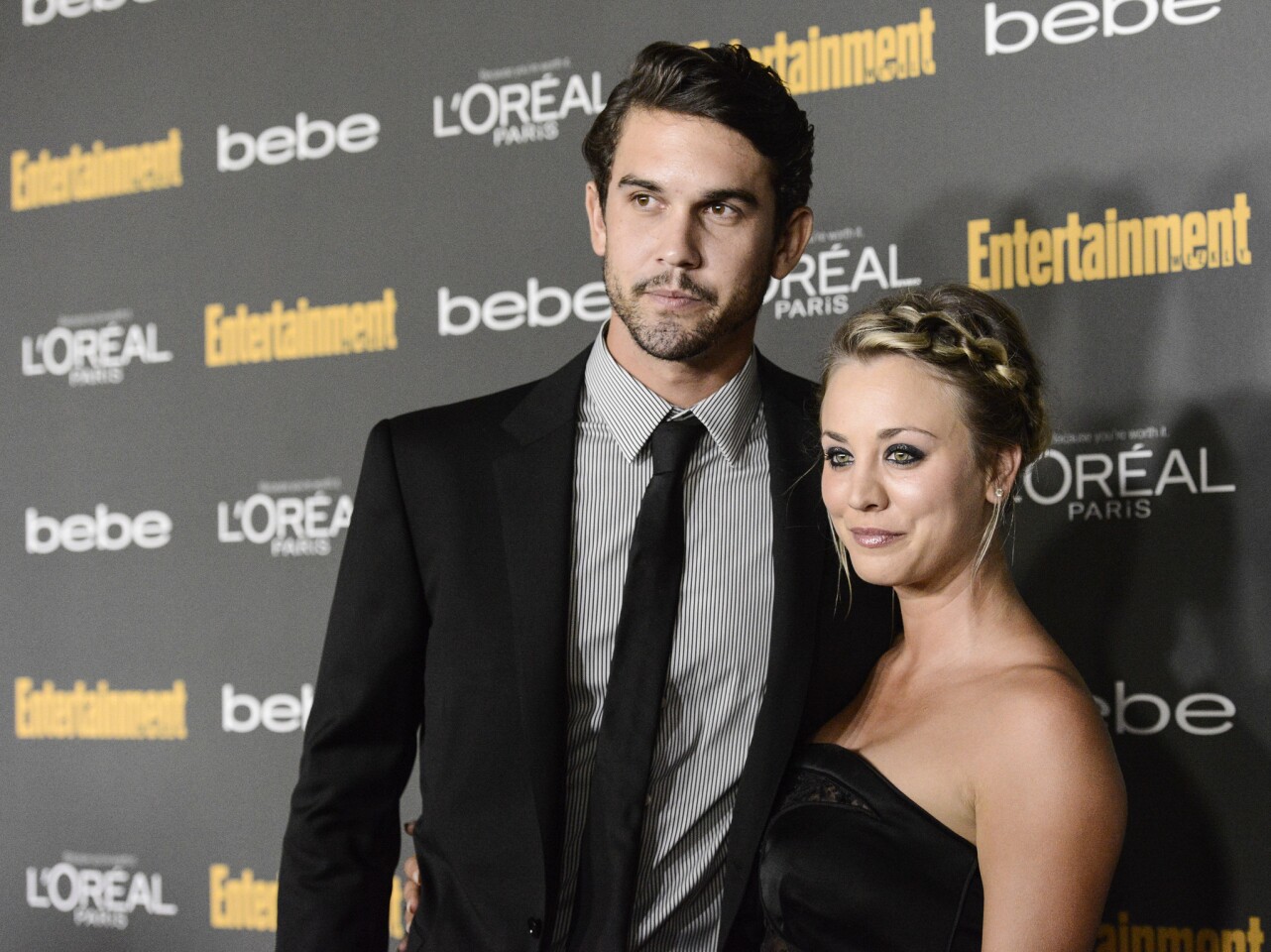 "The Big Bang Theory" actress ended her 21-month marriage to the tennis player in late September, promptly filing a divorce petition after the couple announced days earlier that they had separated.
"Kaley Cuoco and Ryan Sweeting have mutually decided to end their marriage," her rep told People. In November, Cuoco had the massive back tattoo announcing their wedding date covered with a moth design.
(Dan Steinberg / Invision / Associated Press)
The "Teenage Mutant Ninja Turtles" actress filed for divorce from the "Beverly Hills, 90210" alum in August after rumors surfaced that the couple had called it quits on their five-year marriage. Fox cited irreconcilable differences and is seeking joint legal and physical custody of their two young sons: Noah Shannon and Bodhi Ransom.
(Wally Skalij / Los Angeles Times)
The DNCE singer and rising supermodel's breakup went public in November following a five-month romance. However, the two reportedly remained on good terms despite totally destroying one of the best celebrity couple monikers of all time: G.I. Joe. Later that month, the Victoria's Secret model was linked to ex-One Direction crooner Zayn Malik.
(Dimitrios Kambouris / Getty Images )
The "He's Just Not That Into You" actor and "Lovelace" star started dating in summer 2013 after his laugh-out-loud post caught her eye on Instagram, and she reached out to him. But in September, word got out that he was looking to get married while she wasn't ready to make the commitment, reports said.
(Dimitrios Kambouris / Getty Images)
The "Real Housewives of Beverly Hills" star and the Grammy-winning music producer announced their split in December after nine years together, four of which they spent as husband and wife.
"Sadly we have decided to go our separate ways," they said in a statement to People. "We've shared nine beautiful and joyous years together. During that time we experienced love, friendship and the inevitable challenges that come with managing a marriage, careers, blended families and health issues."
(Ethan Miller / Getty Images for Celebrity Fight Night)
Married since 2004, the "Pearl Harbor" actress and her director husband reportedly split for months before news broke of the uncoupling in November.
(Jason Merritt / Getty Images)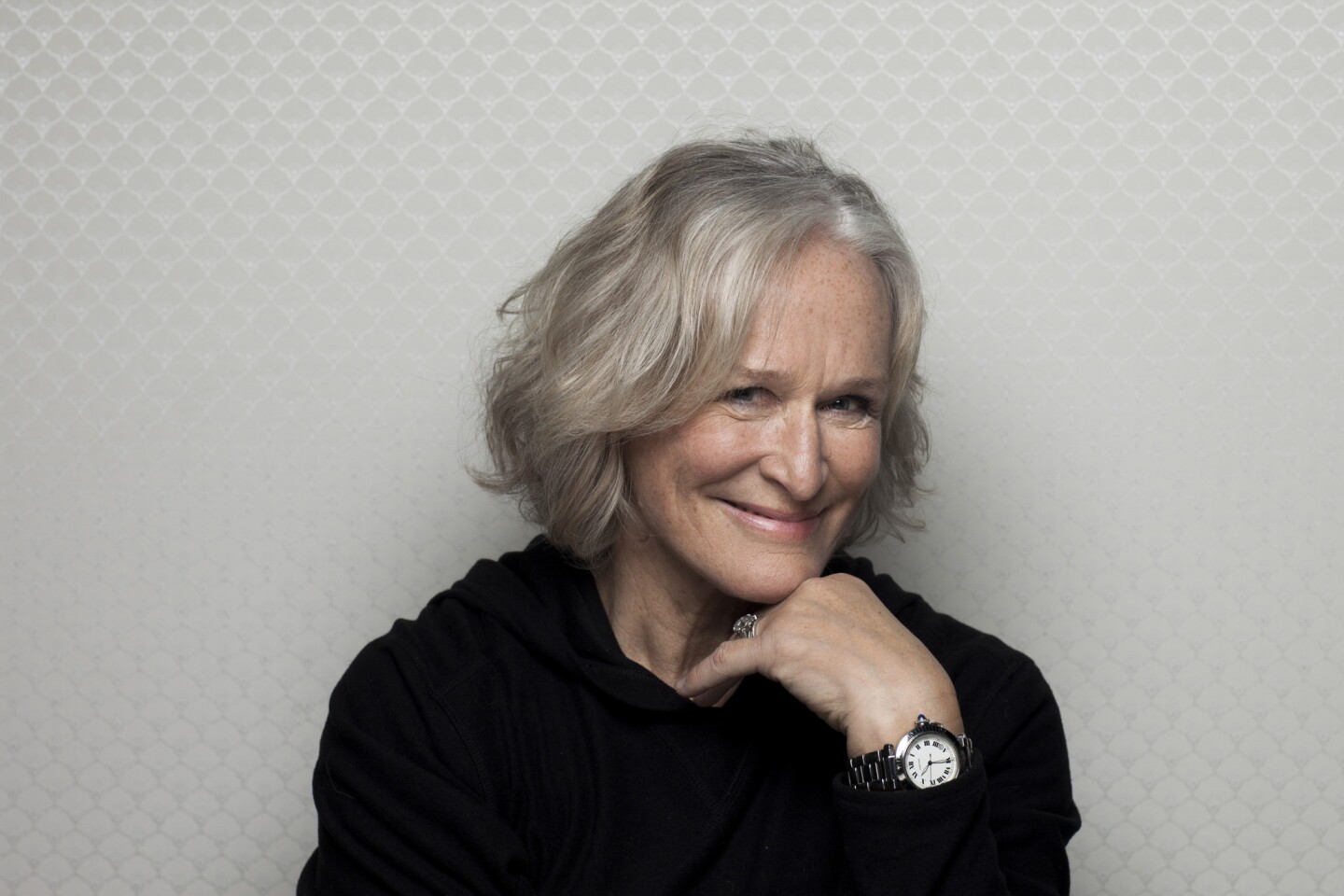 The "Damages" star and her husband divorced over the summer, but the "mutual and amicable" split" didn't make headlines until late September. The nine-year union was the third marriage for the Oscar-nominated actress, who wed the business executive and venture capitalist in Maine in 2006.
(Jay L. Clendenin / Los Angeles Times)
About two years after getting engaged, the ex-One Direction singer called it quits with Edwards in August. The split came on the heels of his split from the chart-topping British boy band.
By November, though, Malik had been linked to supermodel Gigi Hadid.
(Kamil Zihnioglu / Associated Press, left; Matthew Horwood / Getty Images, right)
The "Complicated" songstress and Nickelback rocker announced their split in August after two years of marriage.
"It is with heavy heart that Chad and I announce our separation today," Lavigne wrote, captioning what appeared to be a wedding photo on Instagram. "Through not only the marriage, but the music as well, we've created many unforgettable moments," she added. "We are still, and forever will be, the best of friends, and will always care deeply for each other. To all our family, friends and fans, thank you sincerely for the support."
(Jason Merritt / Getty Images)
The "Parks and Recreation" star and "Kroll Show" actor reportedly ended their romance in September after about two years of dating. The comedians had been linked since spring 2013 but had trouble aligning their schedules with their upcoming projects, sources told Us Weekly.
(Monica Schipper / Getty Images )
Oscar winner Halle Berry and French actor Olivier Martinez are parting ways. "It is with a heavy heart that we have come to the decision to divorce," the couple said in a joint statement to People. They have been married since 2013 and have a son together.
(Chris Pizzello / Invision/AP)
Jon Hamm and Jennifer Westfeldt, one of Hollywood's longest-running committed-but-not-married celebrity couples, called it quits in early September. Hamm, 44, and Westfeldt, 45, said in a joint statement, "With great sadness, we have decided to separate, after 18 years of love and shared history."
(Wally Skalij / Los Angeles Times)
Kermit the Frog and Miss Piggy are a couple no more, well, at least for now. "After careful thought, thoughtful consideration and considerable squabbling, we have made the difficult decision to terminate our romantic relationship," Miss Piggy wrote on Twitter.
(Kirk McKoy / Los Angeles Times)
The No Doubt singer announced on Aug. 3 that she has filed for divorce from the Bush frontman after 13 years of marriage. They have three children together.
(Kevin Winter / Getty Images)
The country star and her husband-manager announced on Aug. 3 that they're separating after 26 years of marriage. A joint statement said: "Despite this being the end of their marriage, they continue to support each other. They have worked together for 35 years and will continue to do so."
(Jae C. Hong / Associated Press)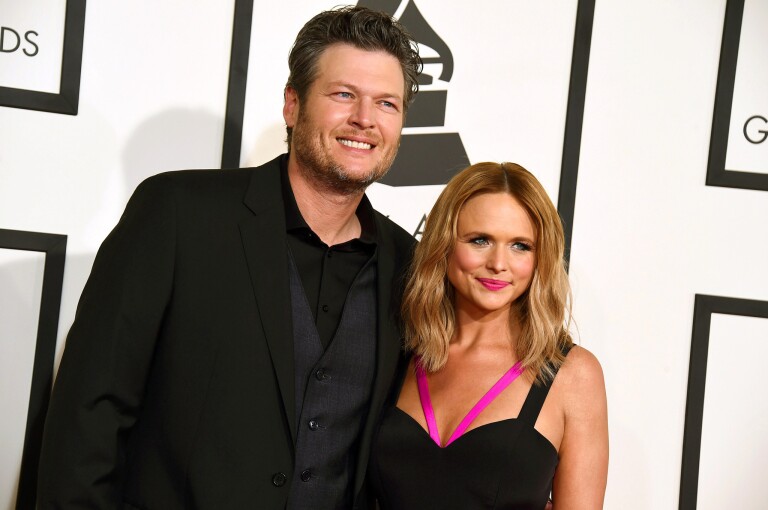 After four years of marriage, the country music stars announced their split in a joint statement in July, saying: "This is not the future we envisioned and it is with heavy hearts that we move forward separately. We are real people, with real lives, with real families, friends and colleagues. Therefore, we kindly ask for privacy and compassion concerning this very personal matter."
(Jordan Strauss / Invision / AP)
Reports surfaced in June that the fellow Oscar winners called it quits following their joint appearance at the Cannes Film Festival in May and nearly a year and a half of dating, though neither camp publicly confirmed the split.
(Clemens Bilan / Getty Images)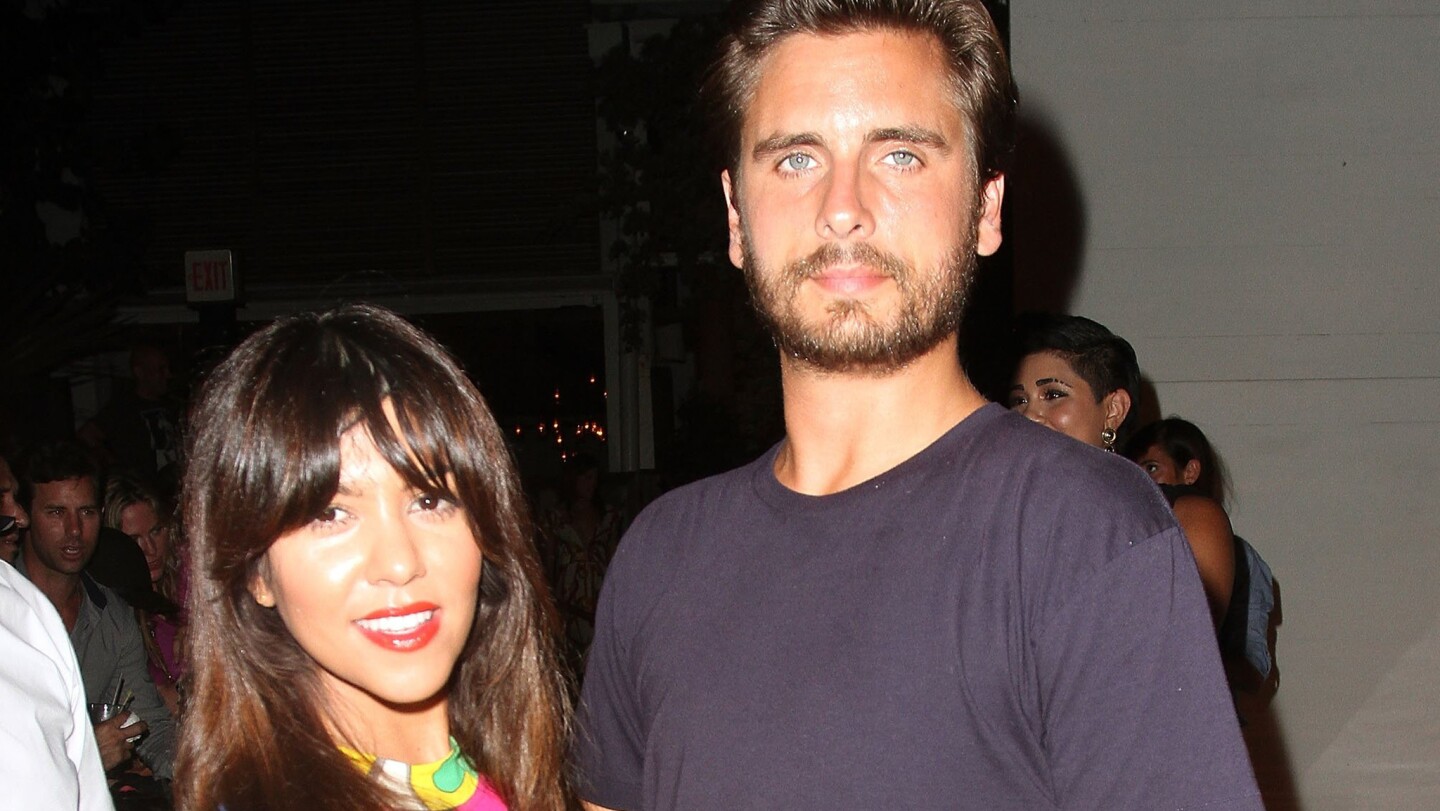 The "Keeping Up With the Kardashians" stars reportedly parted ways in June after Disick's alleged hard-partying ways kept him away from their Calabasas home for a month. The couple had been together for about a decade. They have three children.
(John Parra / Getty Images for Wildfox)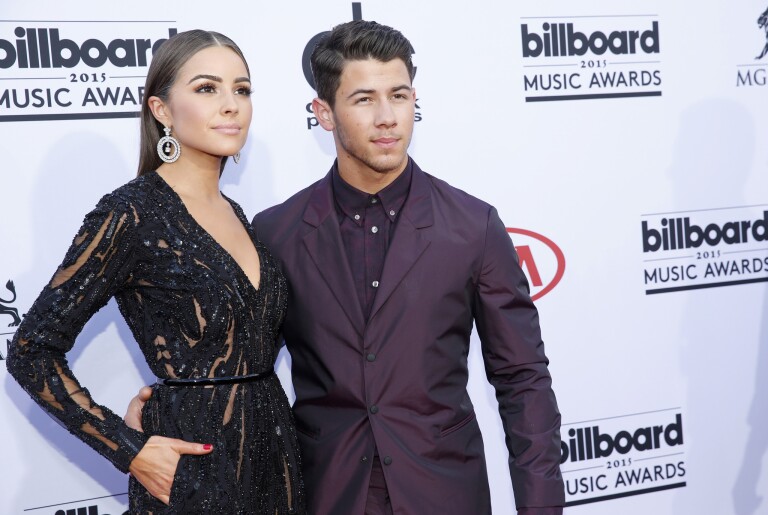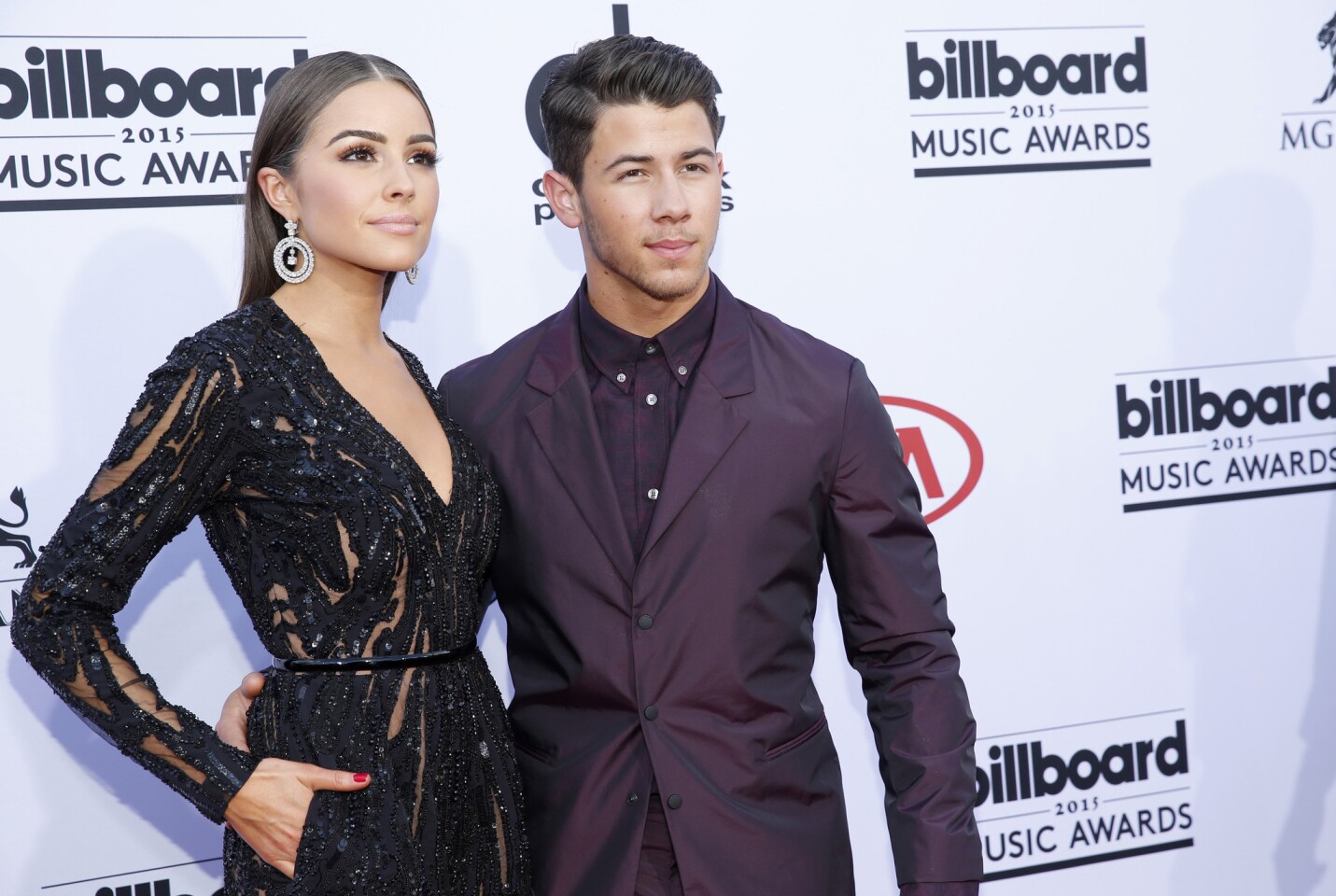 The "Chains" singer and the pageant queen were rumored to have split in June after two years of dating. They had not been spotted in public together for a month.
(Eric Jamison / Invision/AP)
The TLC reality stars initially announced that they'd be living separately in March 2014 but in June 2015 moved to legalize their split. "After 27 years of marriage, it is with great sadness that we have come to the difficult decision to file for divorce," the couple said in a statement.
(Thos Robinson /Getty Images for Discovery)
The "Bachelor" couple called off their six-month engagement in May, two months after their much-hyped Season 19 proposal aired on ABC. The matchmaking series' creator, Mike Fleiss, broke the news on Twitter.
(Nicole Kohl / Associated Press)
The pop star and producer reportedly called it quits after eight months of dating, according to reports in June, giving no reason for the end of the romance.
(Eric Jamison / Invision/AP)
The consciously uncoupled Oscar winner filed for divorce from the Coldplay frontman nearly a year after they'd announced their infamous parting of ways and about two years after they listed their date of separation. The couple is seeking joint legal and physical custody of their two kids, daughter Apple, 10, and son Moses, 9.
(Colin Young-Wolff / Associated Press)
Break up and going on a break rumors swirled around the "Wrecking Ball" singer and USC student in April after they dated for nearly five months. The split, believed to be "amicable," was blamed on his being in college and Cyrus focusing on her career -- but its timing came just a month after Schwarzenegger raised eyebrows when he was spotted in Mexico with his best friend's girl.
(Larry Busacca / Getty Images)
The "Rookie Blue" actress filed for divorce from the "Chuck" alum in April, just two months before their first year wedding anniversary. The couple got hitched in Maui in June 2014 but Peregrym listed their date of separation as a mere six months after tying the knot.
(Philip Cheung / Getty Images)
Logistics and work were to be blamed when news surfaced in April that "The Amazing Spider-Man" costars were reportedly on a break after three years of coupledom.
(Gareth Cattermole / Getty Images for Sony)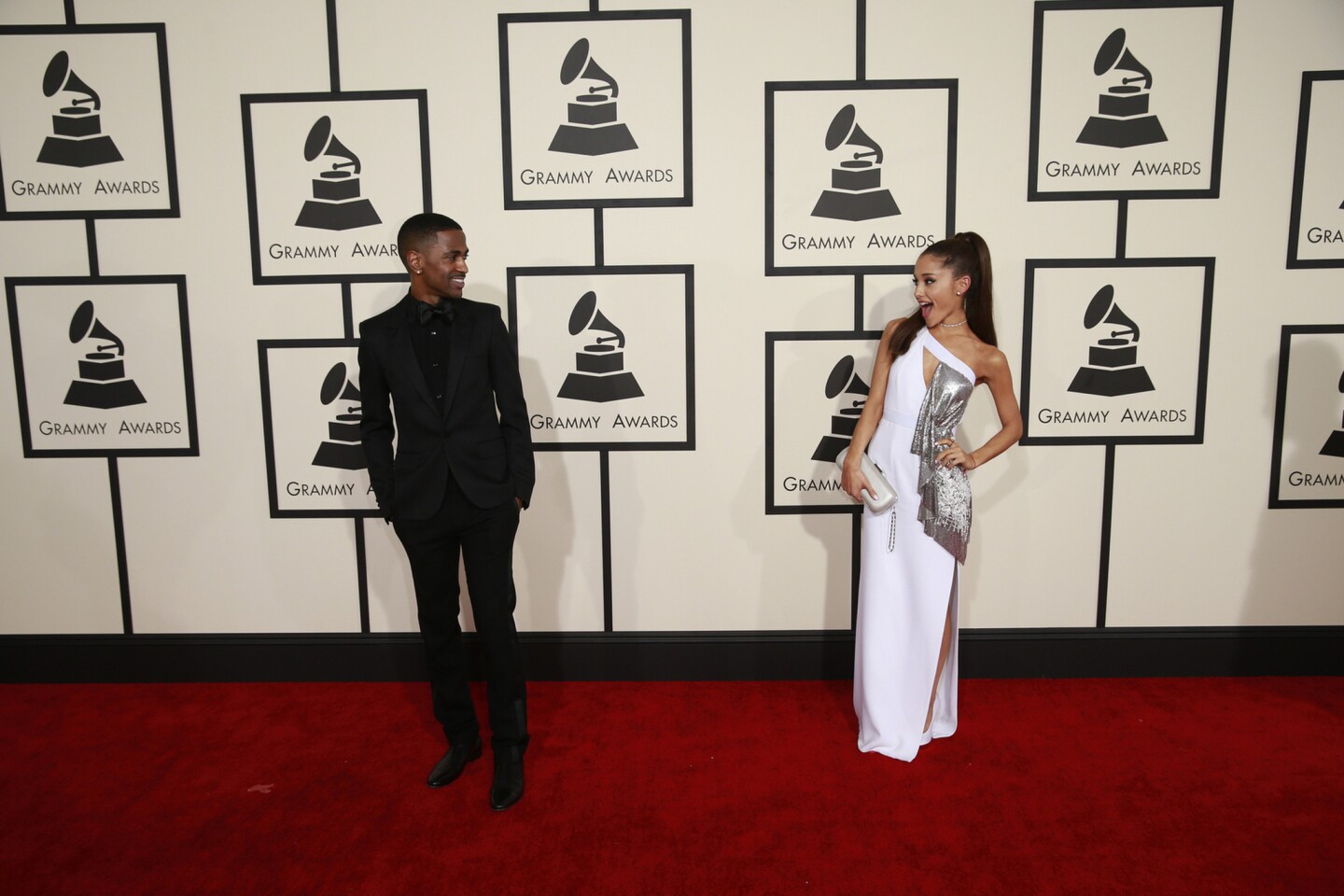 The "Problem" singer and Detroit rapper announced their parting of ways in April with a joint statement putting an end to their eight-month romance. "They both deeply care for each other and remain close friends," the statement said.
(Allen J. Schaben / Los Angeles Times)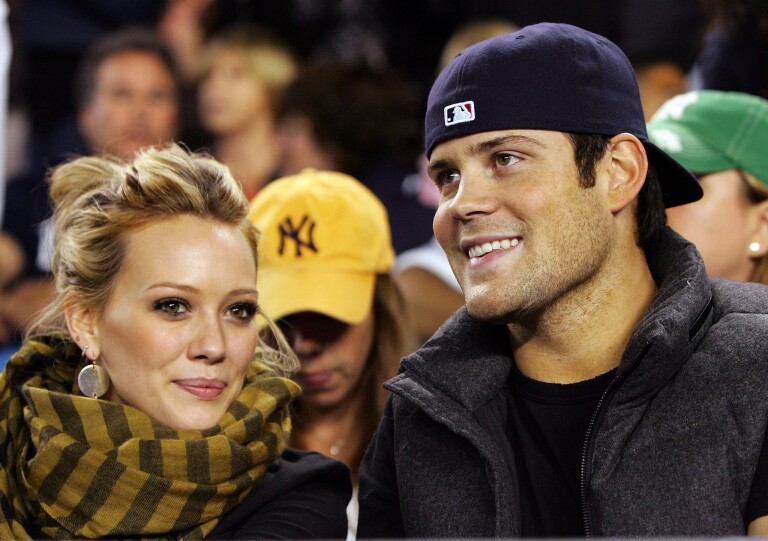 The "Lizzie McGuire" alum filed for divorce from the retired hockey player in February after more than four years of marriage. The couple, who share a son, announced their separation in January 2014 but listed it as January 2013 in court documents.
(Jim McIsaac / Getty Images)
"The View" host confirmed her departure from the talk show and her second wife in February. The couple became engaged in December 2011 and married secretly in June 2012. O'Donnell had four kids already before she and Rounds later adopted a daughter.
(Tasos Katopodis / Getty Images for Caesars Entertainment)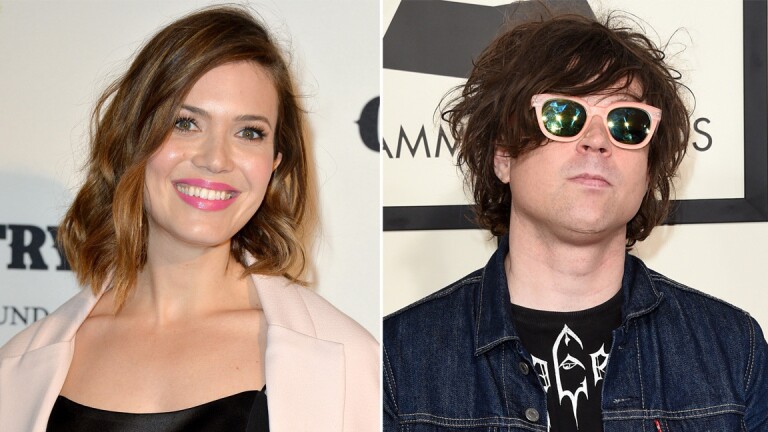 In January, news broke that the actress and rocker had both filed for divorce after nearly six years of marriage. The decision to split was "mutual" and "a respectful, amicable parting of ways," they said in a statement.
(Left: Frazer Harrison/Getty Images; Right: Jason Merritt/Getty Images)
The former "Bachelor" contestant who later headlined "The Bachelorette" announced her split in January in a joint statement with Murray after a months-long engagement. "We have decided that it's best for both of us to go our separate ways," they said.
(Jamie McCarthy / Getty Images for Kleinfeld Bridal)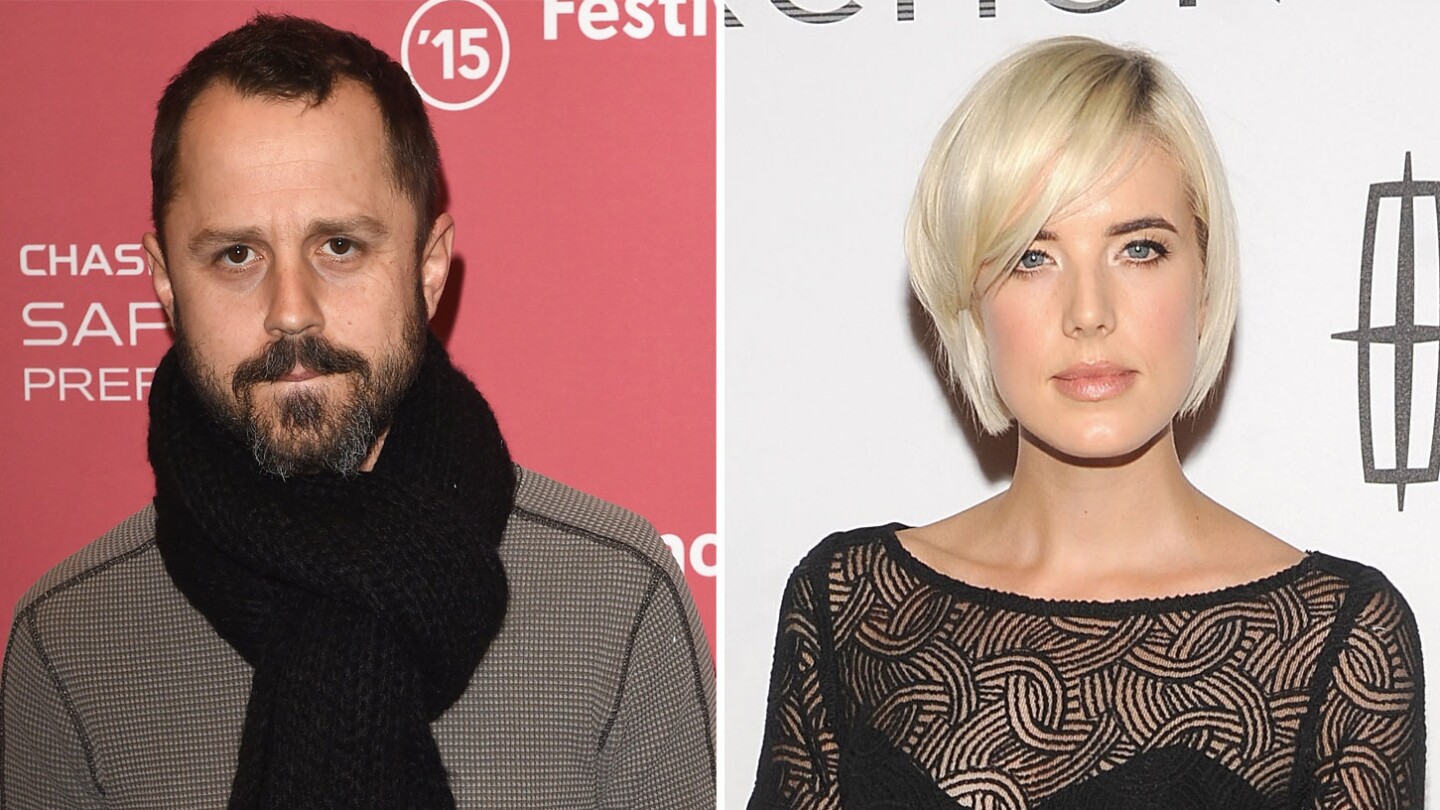 The "Dads" actor ended his 2½-year marriage to the English model in January by filing for divorce and citing "irreconcilable differences." It was Deyn's first divorce and the second for Ribisi.
(Jason Merritt / Getty Images for Sundance (left) / Jamie McCarthy / Getty Images)
"Um! Oh, my God! Put me on the spot! I'm like, whoa, whoa!" the 46-year-old replied.
Thankfully, fellow "Voice" coach Pharrell Williams cut in to ease the tension telling her that's the whole reason she has the platform. Stefani took that and answered thoughtfully and honestly.
"What I'll say about that is that I've never put a record out where I'm actually going through things in real time," she said, citing her "Tragic Kingdom" album that drew from experiences that she said she was long removed from before she started promoting the album. But that didn't appear to be the case with "Used to Love You" and its accompanying music video.
"I wrote that song, like, a couple weeks ago, and then I sat in front of a camera in a dressing room randomly not making a [music] video, just to do some video for the screens behind me, and then it went out and it was the video and it's like all very real," she continued.
Then Lauer asked her if she was happy with the reaction to it.
"It's nice to do music and have that support from everybody," she said. "I don't know these people, but for whatever I feel their energy and their love coming back at me, and that's really comforting."
Stefani, 46, and the 49-year-old Bush frontman -- a match made in 1990s grunge heaven -- announced their split in August after nearly 13 years of marriage. They wed in 2002 after six years of dating and have three sons together.
"While the two of us have come to the mutual decision that we will no longer be partners in marriage, we remain partners in parenthood and are committed to jointly raising our three sons in a happy and healthy environment," they said in a joint statement.
Follow me on Twitter @NardineSaad.
---
Get our daily Entertainment newsletter
Get the day's top stories on Hollywood, film, television, music, arts, culture and more.
You may occasionally receive promotional content from the Los Angeles Times.