Justin Bieber apologizes for 'reckless and immature' racial joke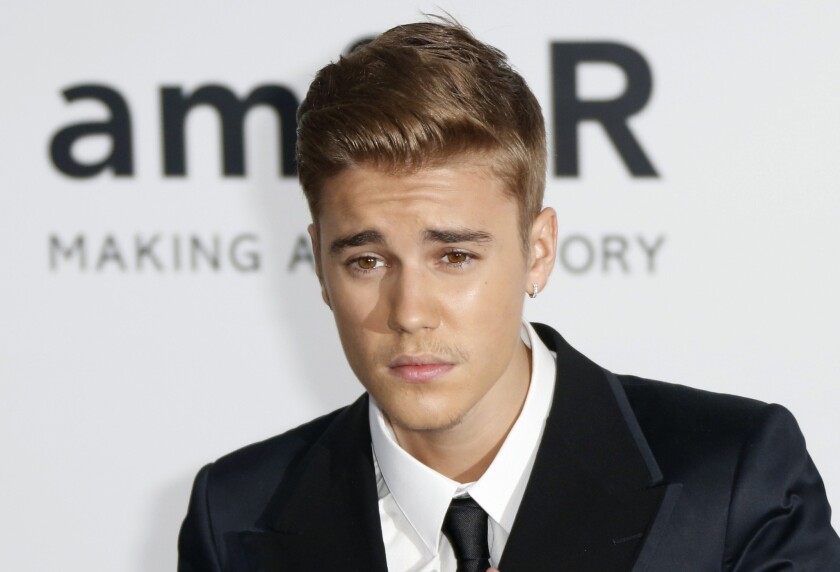 Justin Bieber has issued an apology after years-old video footage surfaced showing the singer telling a joke using a racial slur.
It's only the latest in the negative publicity maelstrom plaguing the "Baby" singer, who was arrested in January and is simultaneously dealing with a spate of other legal battles stemming from an egging incident, an unrelated attempted robbery case and several other controversies, including a petition to deport the rabble-rouser to his native Canada.
Bieber, now 20, is 15 years old in the video, which was first published by Britain's the Sun on Sunday, and is seen reciting a joke to friends in which repeats the N-word several times as a punch line -- despite a friend discouraging him from saying it.
The footage, which uses the explicit language, can be seen on TMZ's website.
The "Beauty and the Beat" singer was reportedly filmed backstage during a promotional event for his "Never Say Never" documentary in 2011. He allegedly tried to buy the footage to keep it out of the media, the Sun said.
In a statement to the Associated Press, which Bieber also posted on his Twitter account, the YouTube sensation turned pop star said that he learned from his mistakes and is apologizing because they became public.
He said that when he was younger, he "didn't understand the power of certain words" and how they could be hurtful.
"I thought it was OK to repeat hurtful words and jokes, but I didn't realize at the time that it wasn't funny and that in fact my actions were continuing the ignorance," he said. "Thanks to friends and family I learned from my mistakes and grew up and apologized for those wrongs. Now that these mistakes from the past have become public I need to apologize again to all of those who I have offended."
"I'm very sorry," he continued. "I take all my friendships with people of all cultures very seriously and I apologize for offending or hurting anyone with my childish and inexcusable mistake."
The singer, who often posts his mea culpas on social media, repeated that he was a kid then and that now, as a man, he knows his "responsibility to the world" and will not to make the mistake again.
"Ignorance has no place in our society and I hope the sharing of my faults can prevent others from making the same mistake in the future. I thought long and hard about what I wanted to say but telling the truth is always what's right," he said.
"Five years ago I made a reckless and immature mistake and I'm grateful to those close to me who helped me learn those lessons as a young man. Once again.....I'm sorry."
Since the joke surfaced, rapper Soulja Boy, boxer Floyd Mayweather and the singer's former bodyguard have attested that Bieber is not a racist, TMZ reported.
---
Your essential guide to the arts in L.A.
Get Carolina A. Miranda's weekly newsletter for what's happening, plus openings, critics' picks and more.
You may occasionally receive promotional content from the Los Angeles Times.