Kate Gosselin interjects for twins in awkward 'Today' interview
After welcoming daughter Lincoln in March 2013, the "Parenthood" and "Veronica Mars" stars campaigned in January 2014 for the "No Kids Policy," which urges celebrities to boycott media that publish unauthorized photos of celebrity kids.
(Wally Skalij / Los Angeles Times)
The "Love Life" author said he commuted two hours twice a week to shoot "Parks and Recreation" so that he could ensure that his two sons would be down to earth.
"You have to be willing to make some sacrifices. I moved my kids out of Los Angeles, immediately," he told People. "I've lived in Santa Barbara for 20 years almost. I've had my picture taken there three times."
(Rob Kim / Getty Images)
"Mad Men" actress January Jones made headlines when she admitted that she ate her placenta after giving birth to her son Xander Dane Jones in September 2011. She said she did it to stave off postpartum depression.
"It was like taking a vitamin blended into a smoothie," she said, sarcastically adding, "I'm a mammal. I nursed. I did all kinds of weird stuff."
(Jay L. Clendenin / Los Angeles Times)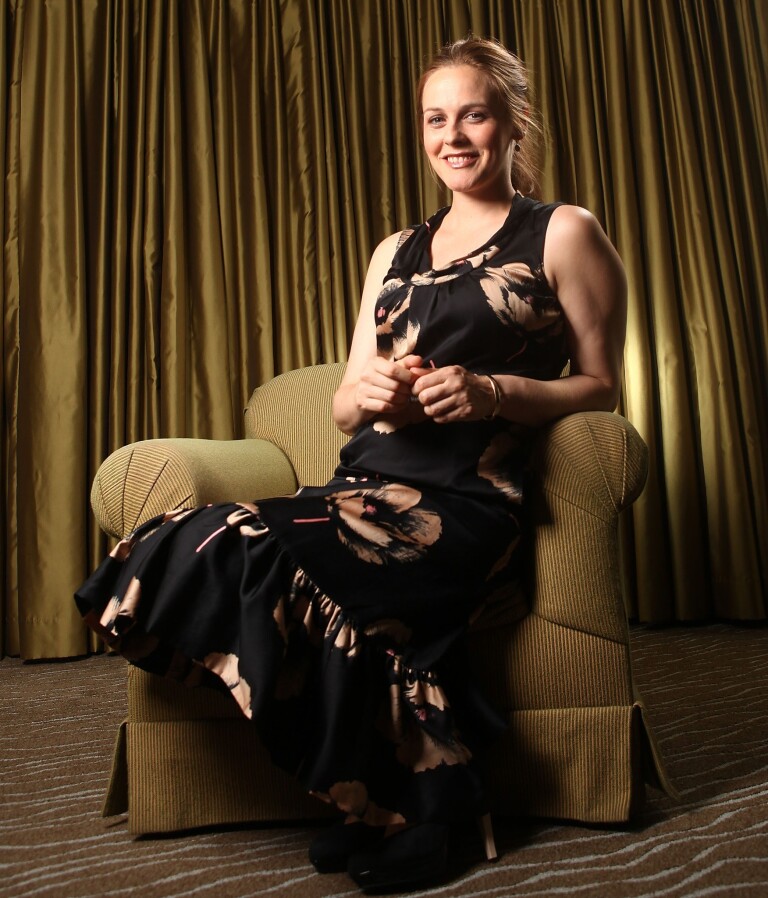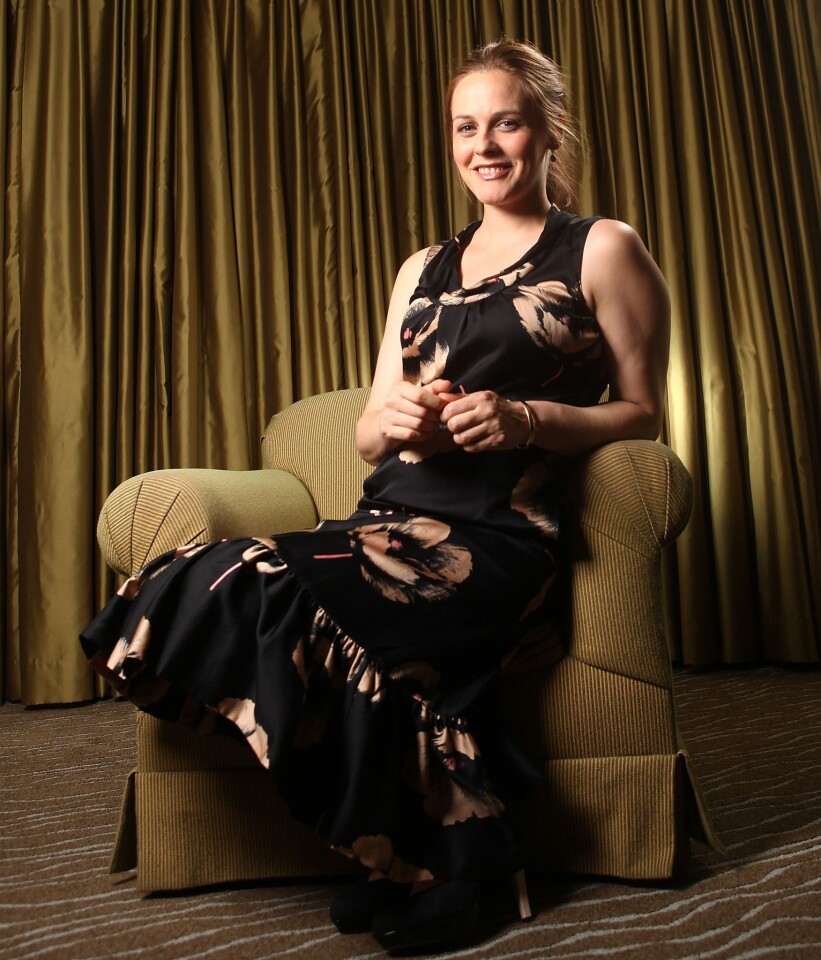 It's kind of like kissing, but way grosser. Pre-masticating a child's food and depositing it from the mother's mouth to the child's mouth is a cultural practice that Alicia Silverstone has adapted. And the "Clueless" actress was so amused by how well her son Bear Blu took to the whole thing, she posted a video of the process. Naturally, it went viral.
People have been feeding that way "for thousands of years," Silverstone said in later interviews. "It's a weaning process."
While the practice may have developed to safely feed babies their first solid foods (that's before blenders were invented), in developed societies the practice can sometimes do more harm than good.
"Pre-mastication is a cultural practice ultimately designed for communities and cultures that didn't have knives, forks and machines to soften food," said Seattle Children's Hospital pediatrician Wendy Sue Swanson. "It doesn't make sense why anyone would want to do it just because Alicia Silverstone does it."
Well, this
is
the same woman who launched a breast-milk bank for vegans.
(Carlo Allegri, AP)
Model Heidi Klum's 2013 New Year's resolution is having lasting effects on her four children: Leni, 8, Henry, 7, Johan, 6 and Lou, 3.
"I've never really done a real diet. My New Year's resolution for 2013 was to start every day with a fresh juice," Klum, 39, told the U.K.'s Daily Mail. "We make an effort every morning — we peel pineapples, apples, lemons, bananas, kiwis, ginger and berries, and we make delicious smoothies."
OK, that sounds kind of delicious, but apparently the sweet treat isn't for some of her brood.
"Some of my kids don't love it, so I decided I would pay them a dollar if they finish their drink," Klum said. "All of the money goes into their piggy banks — they have collected a bunch of money since Jan. 1. What's good for them is good for me as well."
(Jens Kalaene / EPA)
"The Big Bang Theory" actress practices a parenting style called attachment parenting, which can be a bit unusual to some people.
"The main principle, as identified by Dr. [Barry] Sears and Dr. [Jay] Gordon, is the notion that natural birth means something to the mother and the child. Breast-feeding is the natural, optimal way to feed a child. Sleeping with your child, wearing your child in a sling as opposed to pushing them around in expensive strollers, those are things that matter biologically and sociologically for the structure of a family. Other principles include honoring a baby's voice, meaning honoring a baby's cry and not seeing babies as manipulative. Attachment parenting is not permissive parenting, but the general notion is children have feelings that should be valued," the neuroscientist-actress has said.
(Ricardo DeAratanha / Los Angeles Times)
Oscar-winning actress Halle Berry went into mama-bear mode when paparazzi got a little too close to her family at LAX Airport in April 2013, a few weeks before she revealed she was pregnant with her second child.
Shutterbugs swarmed Berry, her fiance, Olivier Martinez, and her young daughter, Nahla, snapping photos of them as they made their way down the escalators and out of the terminal after a vacation in Hawaii. Berry shielded her face as Martinez carried Nahla.
A few months later, the actress joined actress Jennifer Garner to address the California State Assembly in an effort to pass an anti-paparazzi bill.
"We aren't just whiny celebrities that many times people think we are," Berry said. "We're moms here who are just trying to protect our children ... [photographers] say curse words and call me names, all trying to provoke some sort of response to sell a photograph. ... They have the right to take the photographs, as much as I hate it. As much as I hate that my children are objectified that way. This bill still allows them to do that. What we are asking is that they take these pictures with some dignity."
(Pierre Andrieu / AFP / Getty Images)
In August 2013, actress Jennifer Garner joined Halle Berry in the long-running celebrity duel with shutterbugs. The award-winning actresses addressed the California State Assembly Judiciary Committee on Public Safetly in an effort to create more stringent paparazzi laws to protect the children of the rich and famous.
"I am an actress, but I am a mom first," said Garner, who has three children with husband Ben Affleck. "Being stalked has been hard for me, but it's beyond what a child should have to endure. The price paid for pictures of celebrity children is now absurdly high. They have a bounty on their heads every day. Literally every day there are as many as 15 cars of photographers waiting outside our home. Large, aggressive men swarm us, causing a mob scene, yelling, jockeying for position, crowding around the kids.
"My children aren't actors or celebrities, they are just kids like your kids or anyone else's," Garner continued. "And just like you want to protect your children, I want to protect mine."
(Jay L. Clendenin / Los Angeles Times)
Supermodel Gisele Bundchen carried her son Benjamin around — completely naked — to start the toilet-training process early. Here's why...
In Asia, Africa and other parts of the world where resources are less plentiful, moms will carry around naked infants to practice "elimination communication" or "natural infant hygiene." The process allows moms to more readily respond to the baby's business.
"By learning to respond immediately to the signs of a baby's impending bladder or bowel release by holding him over a toilet and giving a vocal or hand signal — and beginning the process within the first six months of life — advocates say that parents can save loads of money on diapers, reduce skin irritation and avoid willful potty-training battles," according to The Times' health blog.
Doctors recommend that parents start toilet-training their kids at 18 months because that's when they believe the child's brain can begin to recognize signals from the bladder.
Bundchen said she had her son potty trained by 6 months; Bialik is said to have done the same thing and had her son in underwear by 17 months.
(Dimitrios Kambouris / Getty Images)
Michael Jackson had a famous approach to protecting his kids from the paparazzi: The King of Pop made his three kids — Prince, Paris and Blanket — wear masks. While it may not have been the coolest fashion accessory, he used the masks to safeguard his children's identities.
After his untimely death in 2009, their grandmother Katherine Jackson made the decision to remove the masks.
"They were sheltered a lot when Michael raised them," she told Hello! magazine. "I had thought about it, and I said, 'I am not going to raise them like that.' But Michael had a good reason. He was trying to protect them."
Speaking to Ellen DeGeneres, his daughter Paris said that she thought they were "stupid."
"I'm like, 'This is stupid, why am I wearing a mask?' But I kind of realized the older I got, he only tried to protect us, and he'd explain that to us too."
(Joel Ryan / Associated Press)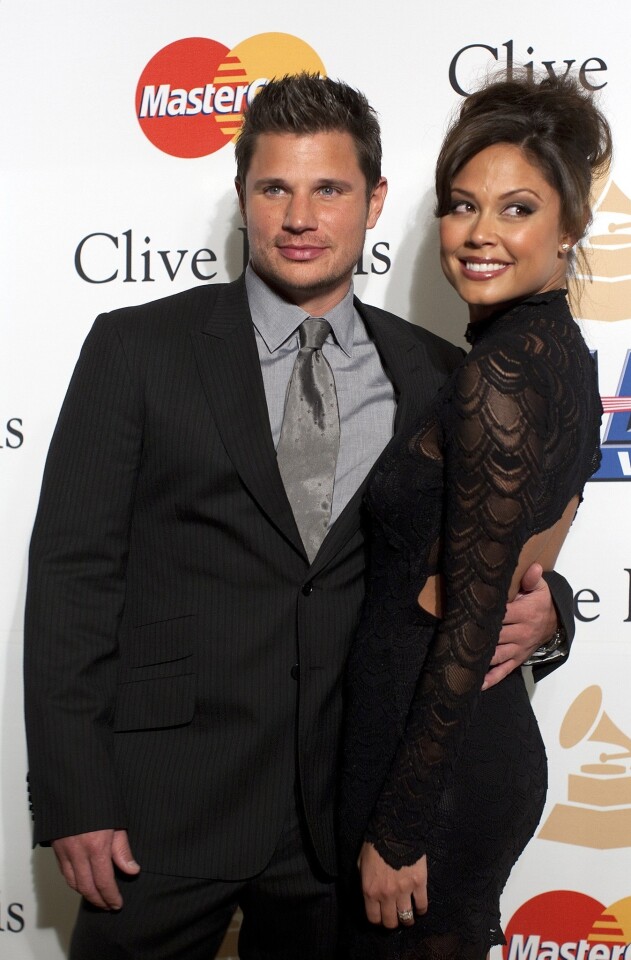 Actress Vanessa Lachey, wife of 98 Degrees frontman Nick Lachey, is a big fan of routine for kids.
"If you establish a routine for your child, then your routine could be more manageable. And then obviously a lot of times you gotta go with the flow," she told the HuffPost Live about maintaining her son's sleep habits and tending to things while her husband is on tour.
And how does she do it? Well, apparently wanting to be a mom and wife has helped her make it all work.
"I wanted to be in this role, so when things don't happen the way they should, I'm still happy ... and having a great support system."
That also means not stressing out over losing baby weight.
"I gained I think it was 65 pounds when I was pregnant," she said. "Don't stress about losing it. It will happen when it happens. Cam's 9 months, so it's been a minute, and we're working and we're traveling, and it's just about maintaining a happy, healthy lifestyle, not obsessing about it.
"It's not about these get-skinny-quick diets or these fads. Just enjoy time being a mom. You just had this magical moment, and you shouldn't be stressing about that kind of stuff," she said, cheerfully adding, "And Spanx are amazing!"
(Gina Ferazzi / Los Angeles Times)
Oscar-winning actress Gwyneth Paltrow tries to maintain balance in her kids' diets and minimize their carb intake, a philosophy she adheres to in her low-carb, gluten-free cookbook, "It's All Good."
"I tried to start them off with all of the right foods, but as they got older, the lure of Oreos and cotton candy outweighed the lure of carrots with hummus," Paltrow said. "And that's all a part of childhood and I love Oreos too, so I completely understand. I try to make sure that what is on their plate at home is nutritious and tasty, and then I loosen way up on the reins when we are out."
The actress was severely criticized by dieticians who believe that carbs are important for a healthy diet and detractors saying her kids were too skinny. However, the actress said she keeps them away from that stuff because of allergies.
"What it is," Paltrow told Dr. Mehmet Oz, "is that my son [Moses] has very bad eczema and he's allergic to gluten, and my daughter [Apple] is allergic to cow dairy. I try at home to make everything gluten-free for him because the difference in his comfort is unbelievable when he's sticking to what he's meant to be eating."
(Al Seib / Los Angeles Times)
When reality-TV star Kourtney Kardashian gave birth to her first child, Mason, the "Keeping Up With the Kardashians" cameras were there to document the very zen birthing process. (You remember, she plucked her son from her womb for all to see.)
"I don't know," she told Jay Leno on "The Tonight Show" leading up to the birth of her second child, Penelope. "We're going to film it again ourselves, and honestly, my experience last time was so peaceful and calm and everything you don't see in the movies. And I really wanted to share that with people so they knew it doesn't have to be a crazy screaming session."
(Richard Shotwell / Associated Press)
Major
celebrity stylist Rachel Zoe has become an aesthetic powerhouse by dressing the likes of Jennifer Garner, Anne Hathaway and Kate Hudson. But her latest "Rachel Zoe Project" is her son, Skyler, whom she dresses to the nines.
"People tell you everything changes when you have a kid, but what nobody says is you don't mind," she told the Hollywood Reporter.
But the well-heeled fashionista has spoken out about how bananas she can get when it comes to Skyler's wardrobe, including buying baby Burberry and $230 Gucci booties.
"Listen, I know it's excessive. It's disgusting, and I'm embarrassed," she added. "My only excuse is that I didn't have a girl. I have a living doll with no opinion right now."
(Jay L. Clendenin / Los Angeles Times)
Superstar parents Will Smith and wife Jada Pinkett Smith don't believe in punishment, the actor told Metro magazine regarding bringing up his three kids Trey, Jaden and Willow.
"We don't do punishment," he said. "The way that we deal with our kids is, they are responsible for their lives. Our concept is, as young as possible, give them as much control over their lives as possible and the concept of punishment, our experience has been — it has a little too much of a negative quality. So when they do things — and you know, Jaden, he's done things — you can do anything you want as long as you can explain to me why that was the right thing to do for your life."
"It works pretty well," Jaden noted in the interview. "Other teenagers go to parties, and sometimes I be like, 'Why am I here right now?' And most of the time, I just leave right then and there. Some things I don't like to do, that other teenagers do. Everyone thinks that since you make movies, you go to parties, and I like to party, but not normal teenage parties."
(Jamie McCarthy / Getty Images)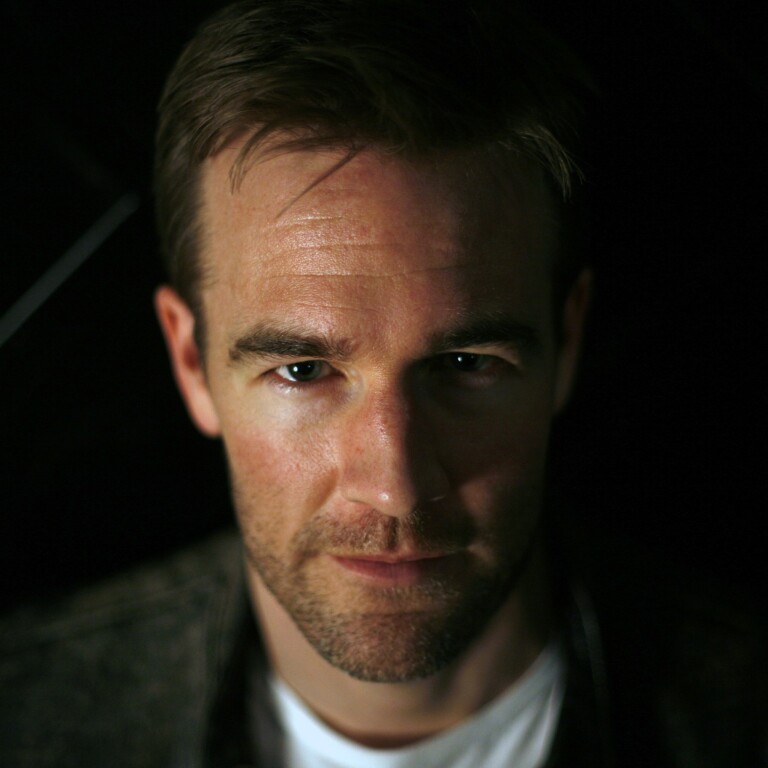 Soon after announcing they were expecting their third child, James Van Der Beek and wife Kimberly shared a few words of wisdom.
"Note to significant others of a pregnant woman," Kimberly blogged. "Don't take it personally. Learn to read minds. The occasional nap is a not an indulgence, it's a necessity (we are doubling our blood and building a human!)."
Having a third kid should also change couples' parenting strategy from "man to man" to "zone defense," the "Dawson's Creek" alum told People. "I was told two was three times as hard as one, and that three is actually not as big of a leap. If anybody knows otherwise, I'm going to ask them not to tell me."
(Bob Chamberlin / Los Angeles Times)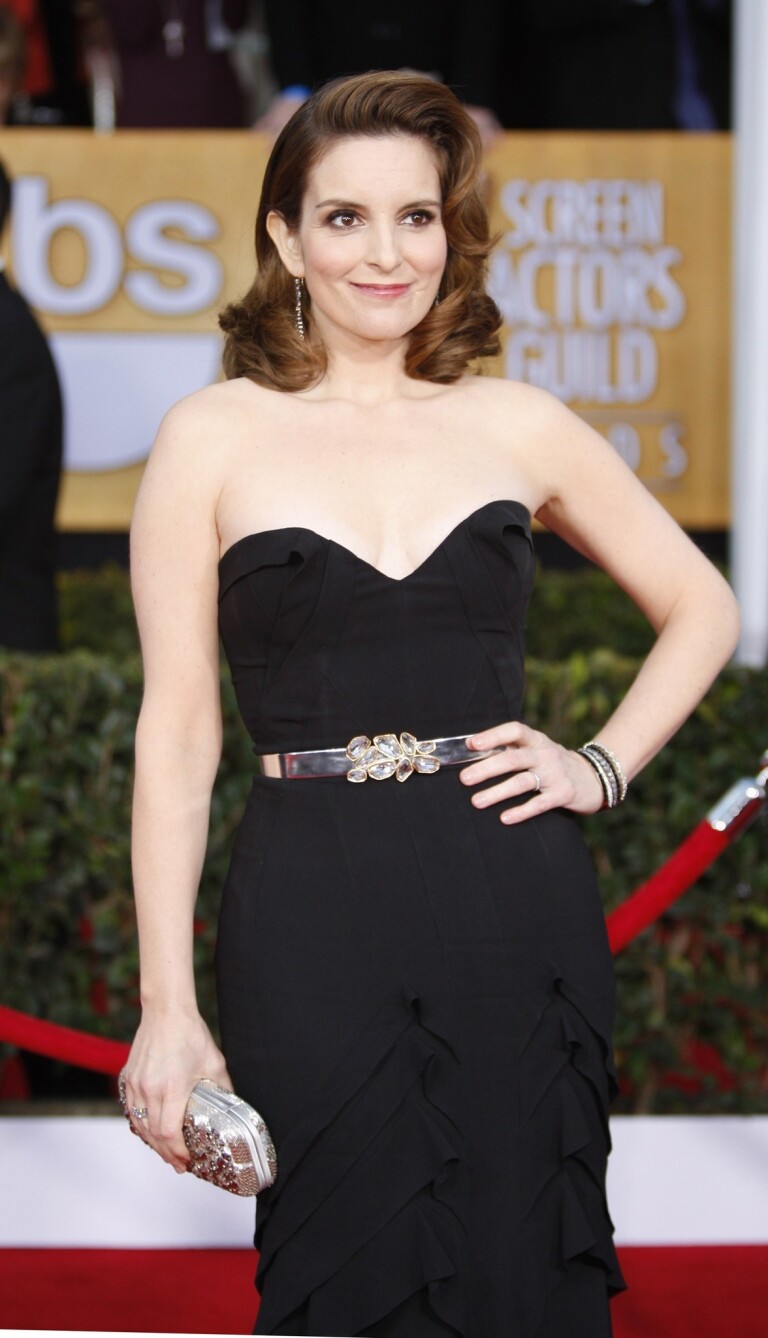 "30 Rock" funnywoman Tina Fey has her work cut out for her with daughters Alice and Penelope. "Whenever you can, just go home," Fey advised in Time Out New York Kids. The writer-actress also suggested that her "30 Rock" alter-ego Liz Lemon "would make a great mom" because "she's used to sacrificing her dignity for others, which is parenting in a nutshell."
And Fey has taken that to heart. In an interview with David Letterman, the actress said she's become a "human napkin for kids, like, they just wipe their face on you and stuff."
(Allen J. Schaben / Los Angeles Times)
"My Girl" and "Veep" actress Anna Chlumsky is a believer that a certain type of beer can help new moms with breastfeeding.
"Ages ago, my husband and I went to Belgium, and we had a Westvleteren, which is a very rare beer," Chlumsky said soon after the birth of her daughter Penelope. "So four years ago, I was like, when we have a kid, this will be my first drink afterwards. And supposedly one glass of beer helps milk production. So we stored it in a cool, dark place and had it" after Penelope was born.
"It was excellent. And this is way, way too much information, but I did start making milk the next day."
Salud?
(Ilya S. Savenok / Getty Images)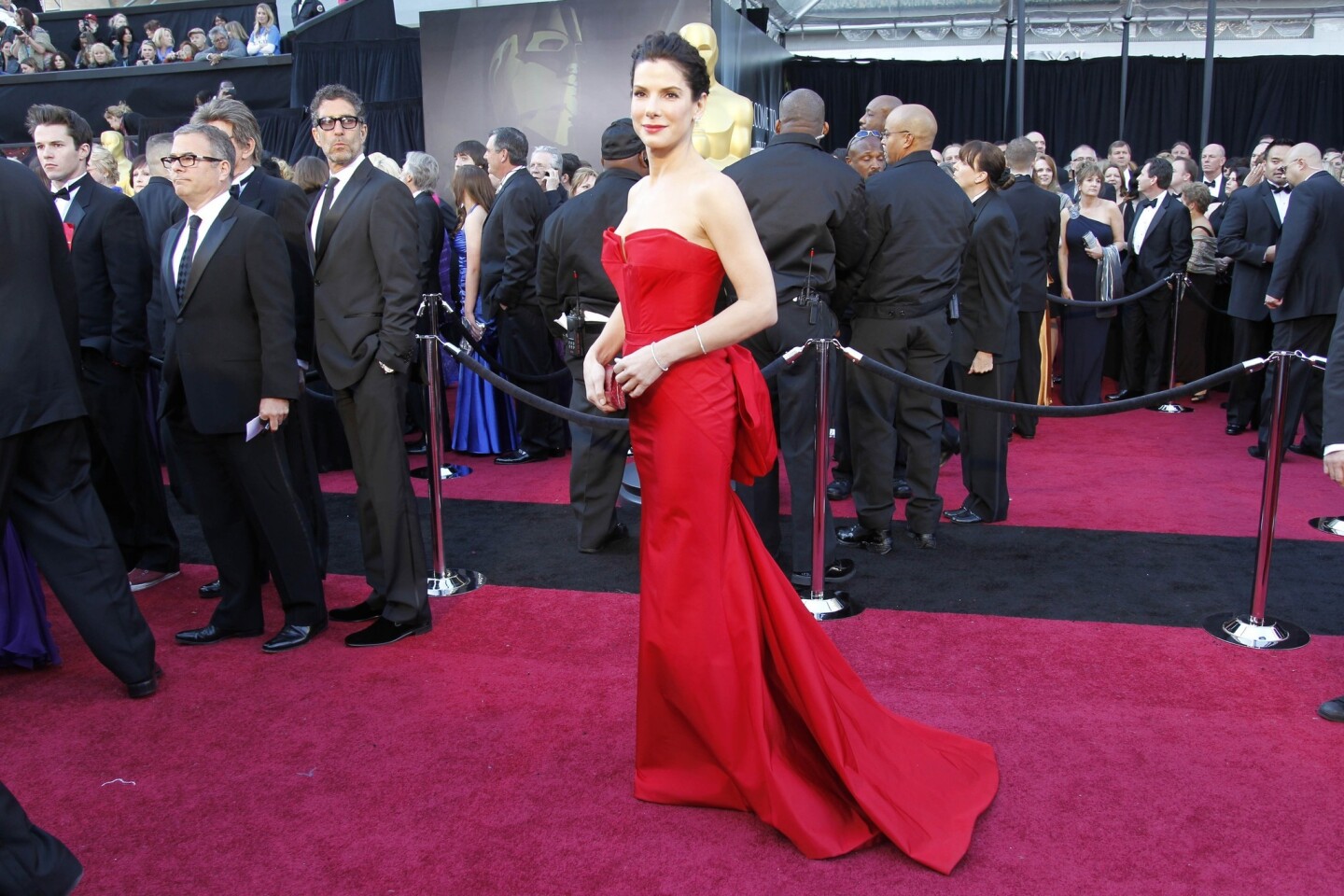 Oscar-winner Sandra Bullock doesn't want her line of work to have a negative effect on her son, Louis, whom she adopted in January 2010. The single mom works tirelessly to make sure her son has a normal life and stays a kid for as long as he can, even if that means she has to leave the industry.
"I think this business can take the child out of kids so quickly," Bullock said. "I don't want him to have pressures brought on by what I do. I will quit. I will leave. If I see whatever I'm doing affecting him negatively, I will pack up and move to Alaska."
Since her son's arrival, Bullock has scaled back her film projects, appearing in only a few films in Louis' first years: 2011's "Extremely Loud & Incredibly Close" and 2013's "The Heat" and "Gravity."
"If all of a sudden someone said, 'You have five more kids,' I'd be totally OK with it," she said. "I'm having such an amazing time. Whatever comes our way, we handle as a family. It's not just me anymore."
(Kirk McKoy / Los Angeles Times)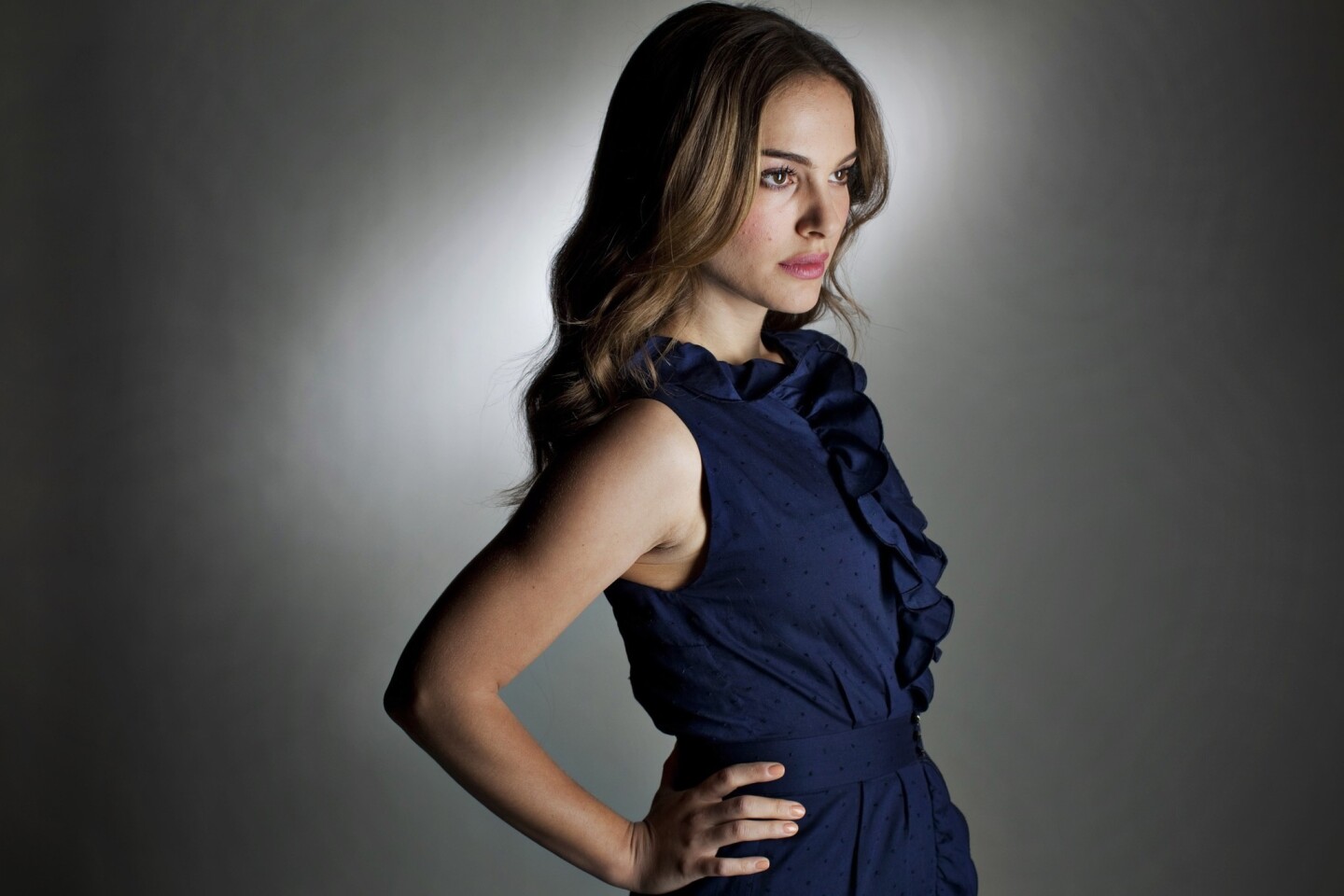 Natalie Portman was noticeably pregnant with her first child, Aleph, now 2, when she accepted the lead actress Oscar for "Black Swan" in 2011. This month, she spoke to Britain's Telegraph about how parenting her son with choreographer Benjamin Millepied has changed her.
"I'm less judgmental than before I had a kid," she said. "The biggest thing I've learned is that parenting is a totally different experience for every person."
"Everything is cool, there are no rules — I mean, apart from not hurting your kid," she added. "Some people breastfeed until their babies are 5, and some don't breastfeed at all. There are no rules about what it means to be a feminist, or a good mother. For some, it's going to be right to go back to work. For others, it's going to be right to stop working completely."
(Jay L. Clendenin / Los Angeles Times)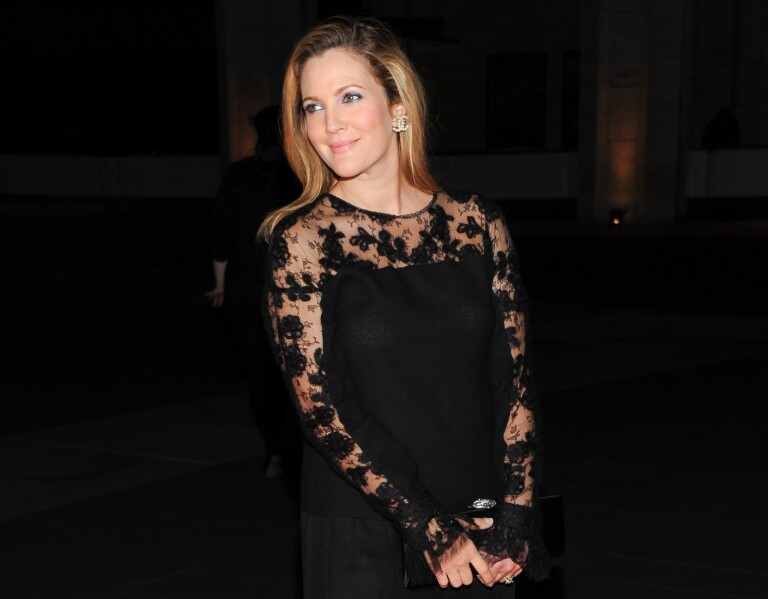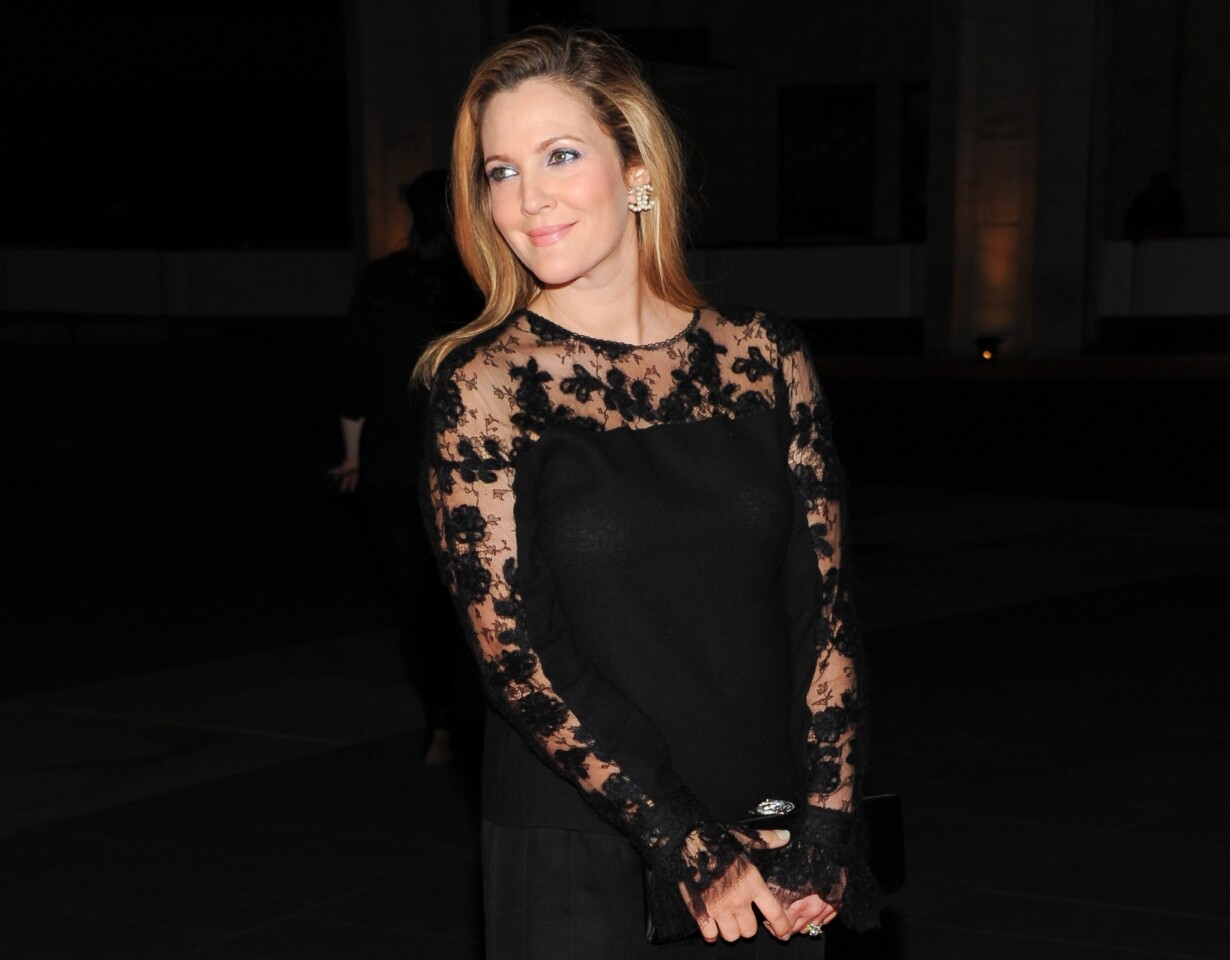 In November 2013, Drew Barrymore announced she was pregnant again and was a lot more forthcoming the second time around. Confirming the baby news just 13 months after the birth of her first child — a girl named Olive — the "E.T." alum explained to People magazine her decision to go public with the news.
"Last time I never commented on it, and people just stalked me the entire time," she said. "So yes, it's happening, it's true. I tried to keep it a secret for as long as possible."
(Evan Agostini / Invision / Associated Press)
Upon the pregnancy announcement of her "Jersey Shore" costar Jenni "JWoww" Farley (left), Nicole "Snooki" Polizzi (right), offered up her own maternal advice via text message (that Farley later posted on Instagram).
"Sleep safe, keep hydrated, no Advil or Aleve," Snooki wrote, adding, "No pushing on the toilet either."
You'd think that would go without saying...
(MTV)
Ever since welcoming her first child, son Axl, with husband Josh Duhamel in August 2013, the Fergie Footwear designer isn't wearing the sky-high stilettos we've grown accustomed to seeing her in.
"My everyday heels have become lower," the singer
told
People magazine. "But on the other hand I'm still a woman, and women like to dress up, so high heels are still very much in the mix!"
(Ethan Miller / Getty Images)
"Keeping Up With the Kardashians" star Kourtney Kardashian, the eldest sister of the famous Kardashian trio,
told Redbook
in March 2014 that she believes in attachment parenting when it comes to her son Mason and daughter Penelope. "Both Mason and Penelope still sleep in my bed. It's what came naturally to me; I didn't plan it," the reality star and designer said. "When I had Mason, I just felt really attached to him, and wanted to bring him everywhere. He ended up sleeping with me, and I breast-fed for 14 months. ... They go to sleep in their rooms, but end up in my bed, sometimes within minutes."
"I mean, I have no idea where it came from because I definitely didn't sleep with my parents unless I was sick or something," she also
told Us Weekly
. "I don't know, it just kind of grew. I wasn't reading attachment parenting books before; it's just what came naturally to me. I think even with different kids, it's different. Each kid needs something different."
(Frederick M. Brown / Getty Images)
Kate Gosselin's twin girls were at a loss for words during their "Today" show interview Thursday that resulted in a pretty awkward exchange between them and their mother, the former star of TLC's "Jon & Kate + 8" and its hydra-like spinoffs and specials.
Gosselin's bashful 13-year-old twins, Cara and Mady, appeared on the show in the wake of their People magazine interview in which they said they are "not messed up," despite living in a house with 9-year-old sextuplets and being on reality TV and under the microscope because of their mother's nasty, high-profile divorce from dad Jon Gosselin.
Their parents, who have continued to do the reality-TV rounds, have been widely criticized about the effects on their children.
PHOTOS: The celebrity parenting handbook
"People expect us to be damaged," Cara told People last week in a story that bore the headline: "Mady and Cara Gosselin: Our Mom Is Annoying!"
"People think we're supposed to be messed up, like, 'Oooooh, the poor Gosselin kids, they're going to be scarred for life, waaaaah.' Here's the big news: We're not messed up," Mady added.
However, when asked Thursday by host Savannah Guthrie about their remarks, the girls clammed up. That's when the celebrity mom stepped in to fill in the blanks, but just came off as an overbearing, spotlight-chasing mother.
"Mady, your words. It's your chance. Spit it out," Gosselin, 38, said, to very little result. "So this is their chance to talk. This is the most wordless I've heard them all morning. Um, I don't want to speak for them. Mady, go ahead, sort of the things that you said in the magazine, that years later they're good, they're fine."
PHOTOS: The Hollywood baby boom
"No, you said it," Mady responded. Annoying, indeed.
When Guthrie asked Cara if she thought people had the wrong impression of them, Mady responded again.
"I wouldn't say wrong, I would just say not like the full story," she stammered. "Like a lot of people think that filming our show has damaged us but it's only really helped. It's not really done any damage."
Their mom jumped in again.
"They're more aware of what is out there -- the inaccuracies, things that are said by the general public, their father, whoever in general -- because their friends talk about it at school. So I sort of am forced to kind of inform them. And I think, we talk about it a lot, and the most upset they are is because they get really frustrated that people assume certain things in our house and they always say 'but that's not how it is, Mommy. Why do they say that about us?' "
IN CASE YOU MISSED IT: Oscar nominations 2014
But Guthrie wondered whether the "continued exposure" was helpful or caused more "injury."
"There is no injury to begin with," Gosselin insisted. "And any TV things we do, obviously, I can't get them to do at this age, at 13, anything they don't want to do. I can't force them. ... It's a family decision so I think that it's really frustrating when there is so much out there that is not true. I'm getting to the point that I'm extremely frustrated, and I don't spend time worrying about it because I'm busy raising my kids, and we know the truth, and that's why they're here, even though they're tongue-tied this morning, to say 'Hey we're OK. We're doing well.' Would that be accurate to say, girls?"
The "tongue-tied" Mady agreed and spoke up on behalf of her taciturn sister, saying they would be up for doing more TV.
"It was fun. I really miss it," Mady said, coming out of her shell a little later in the chat.
A few hours after the interview, Gosselin took to Twitter to defend the live television exchange and say how proud she was of her daughters.
"Thanks to @TODAYshow for having Cara, Mady and me on the show today! 1st live interview can render even the gabbiest girls speechless :)," she wrote.
But she wasn't without her critics. One tweeter got on her case for already doing "damage control."
Gosselin answered that there was "no damage done. They wanted to do interview with me, I said 'go for it' #morelifeopportunities #proudmomnomatterwhat."
Another user said the twins appeared "scared of saying the wrong thing" and that's why they kept exchanging glances with their mother during the interview, to which Gosselin replied, "there were no right or wrong answers. ... They just had a case of 'stage fright' #notactors."
Still, the controversial mom received some sympathy from a few followers and was told to "ignore the negative people," which made Gosselin go back into mama bear mode.
"Ha. Do any of these people have kids? At 13, to be poised and 2 want to do such amaz things! #SupportiveMom," she wrote.
But maybe it's about time she clam up, step out of the limelight and go about letting her kids live their lives away from the limelight ...

ALSO:
Trace Adkins checks into rehab after brawl on cruise ship
'Thor' star Chris Hemsworth, wife Elsa Pataky expecting twins
One Direction's Liam Payne regrets 'stupid,' 'irresponsible' photo
Follow Ministry of Gossip @LATcelebs.
---
The complete guide to home viewing
Get Screen Gab for weekly recommendations, analysis, interviews and irreverent discussion of the TV and streaming movies everyone's talking about.
You may occasionally receive promotional content from the Los Angeles Times.