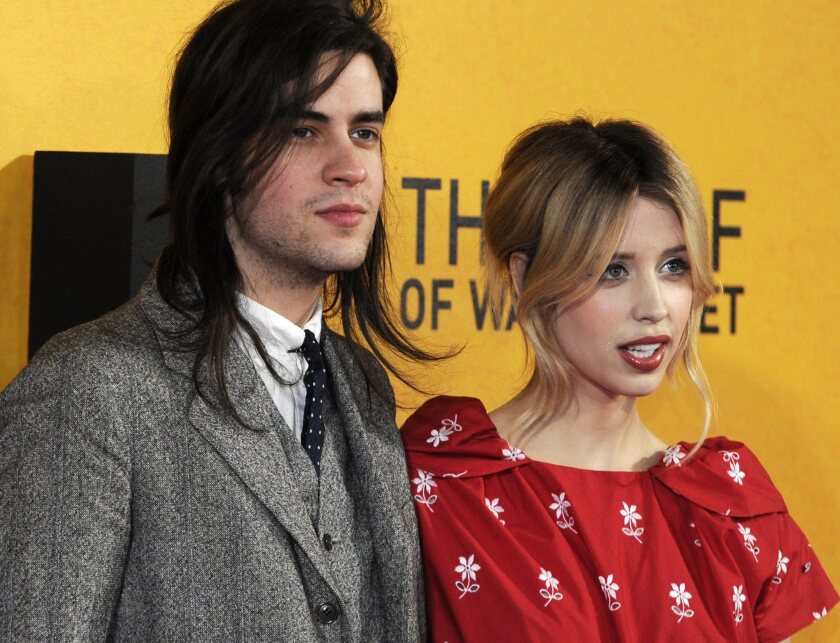 Peaches Geldof's death was probably caused at least in part by heroin, according to testimony delivered Thursday in Britain at an inquest into her passing.
"Recent use of heroin and the levels identified were likely to have played a role in her death," Detective Chief Inspector Paul Fotheringham said at the hearing in Gravesend, Kent, England, according to the Telegraph. That was revealed by toxicology tests done after Geldof's initial post-mortem yielded inconclusive results.
The body of the 25-year-old socialite, writer, TV personality and mother of two was found by her husband on Monday, April 7, in their home in Wrotham, Kent.
Thomas Cohen had taken their two boys to his parents' southeast London home for the weekend, which was nothing out of the ordinary, Fotherington said. Geldof was believed to be home alone on Saturday and Sunday, until Cohen's father came for a short visit around 5 p.m. Sunday and dropped off the couple's younger son.
She reportedly talked to a friend later that evening, around 7:45 p.m.
"All of the friends and family who had contact with Peaches during this period described how she seemed her normal self and was making plans for the future, including a family outing for her sons for the following weekend," Fotherington testified.
Cohen returned home Monday afternoon when he couldn't get a hold of her by phone, BBC News said, and found the body. Authorities at the time deemed the death "non-suspicious."
Her children with musician Cohen, Astala and Phaedra, turned 2 and 1, respectively, this month.
Geldof's death echoes that of her mother, Paula Yates, who overdosed in September 2000 with Peaches' younger half-sister, Tiger Lily Hutchence, in the house. Yates and Bob Geldof had divorced in 2000, and she'd moved on with INXS lead singer Michael Hutchence. Peaches was 11 and Tiger Lily was 4 when their mom died.
Geldof had come clean to Elle UK in 2012 about experimenting with drugs when she was younger, but said that the birth of her first child was "like a rebirth" for her.
"I was never that wild," she said. "I could have been, I could have let myself spiral but all the time I remembered what happened to my mum."
She told the mag that she still remembered the day her mother died, adding that it was "still hard to talk about." Rather than crying at the funeral, she said, she "blocked it out" and didn't cry or grieve.
Other recent heroin-related celebrity deaths include those of Cory Monteith of "Glee," who died from an accidental overdose in a Vancouver, Canada, hotel room last July, and Philip Seymour Hoffman, who was found dead of an OD in the bathroom of his New York City apartment in February.
The sad revelation about Peaches Geldof comes along with a happier story, however: Her father, the onetime Boomtown Rats singer and founder of Band Aid and Live Aid, has proposed to French actress Jeanne Marine, his girlfriend of 18 years. That's according to Jerry Hall, Mick Jagger's ex and a friend of Marine, the Daily Mail reported Wednesday.
Marine "has been a rock and a tower of strength over this," Hall told the paper.
"Bob and Jeanne have been through hell," she said, "but they are determined something positive will come out of it."
ALSO:
'Mean Girls' 10-year anniversary: Where are they now?
Bieber buddy Lil Za gets probation in drug-possession plea deal
Oops! Keira Knightley forgets her anniversary during red carpet Q&A
Follow Christie D'Zurilla on Twitter and Google+. Follow the Ministry of Gossip on Twitter @LATcelebs.
---