Shayne Lamas' husband names late son, says boy saved mom's life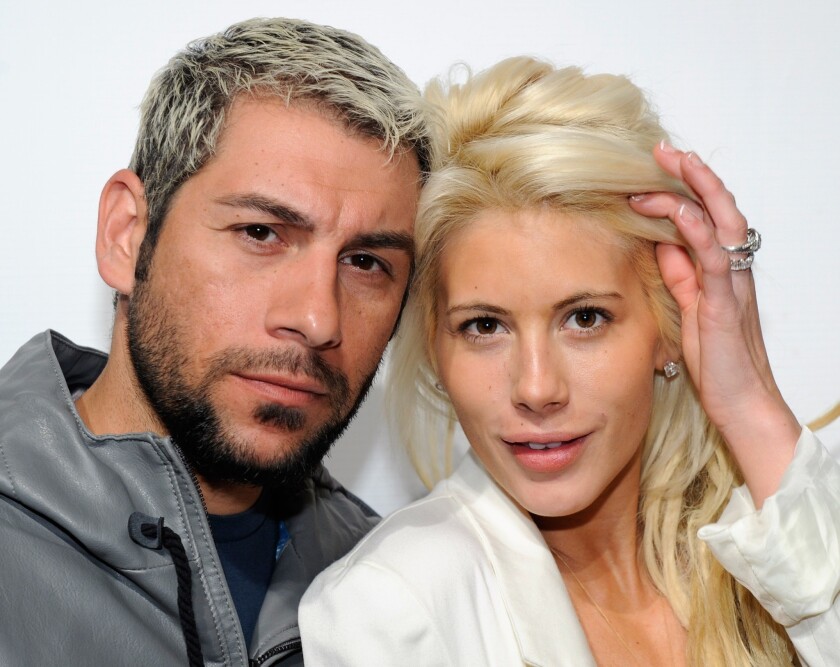 Shayne Lamas and husband Nik Richie have named the son the reality star miscarried earlier this month.
"The Bachelor" alum, 28, who was rushed to the hospital Feb. 9 after collapsing in her Orange County home, suffered a pregnancy complication that resulted in the miscarriage of the couple's 20-week old son.
Lamas underwent an emergency hysterectomy -- the complete removal of the uterus -- in order to stop internal bleeding, TMZ reported. The "Leave It to Lamas" star, who is the daughter of soap star Lorenzo Lamas, was placed in a medically induced coma and had a cardiac arrest scare. Richie told the site that his wife was doing better but is still in the ICU.
PHOTOS: 50 most beautiful female celebrities
After the miscarriage, Richie said he held the boy, then named the child in order to fill out his son's birth certificate. He also penned a letter to his son, whom they named Rex Jagger Lamas-Richie, TMZ reported. Richie told the site he always wanted to name his son Rex and chose Jagger for rocker Mick Jagger.
Richie wrote a touching "thank you" letter to his son, whom he addressed as "R.J." The founder of NSFW site the Dirty said that he felt "truly blessed" to be his father.
"You brought meaning to your parent's life in a way you'll never know and you'll always be in our hearts and thoughts," Richie said in the letter posted on the Dirty.
PHOTOS: Notable deaths of 2014
"I named you Rex Jagger, R.J. You had a name, a family, and a life ready for the taking. I'm realizing that life doesn't always work out the way you imagine. I'm sorry. God has a plan for us all. He gave me an amazing son who will always watch over our family," Richie wrote.
Richie told R.J. that he saved his mother's life with his passing and that his father would never forget how much that means to him.
"In family, we sacrifice for each other. You gave your life for us. You showed me how to love," he wrote.
"I need you to know that I held you, spoke to you, kissed you and that you'll be remembered. You are perfect. You will always be my son. I'm proud of you, always. I love you, Rex Jagger Lamas-Richie," he wrote, signing off the letter with "Dad."
Lamas, who gave birth to their daughter Press Dahl Lamas-Richie in November 2011, announced her pregnancy in January, E! News reported.
ALSO:
Philip Seymour Hoffman will: I want my son to be a New Yorker
Kristen Wiig stops by 'Tonight Show' as boy bander Harry Styles
Surprise! Kate Upton lands Sports Illustrated Swimsuit flip cover
Follow Ministry of Gossip @LATcelebs.
---