Taylor Lautner confirms he is a part of Taylor Swift's inspirational heartbreak cabal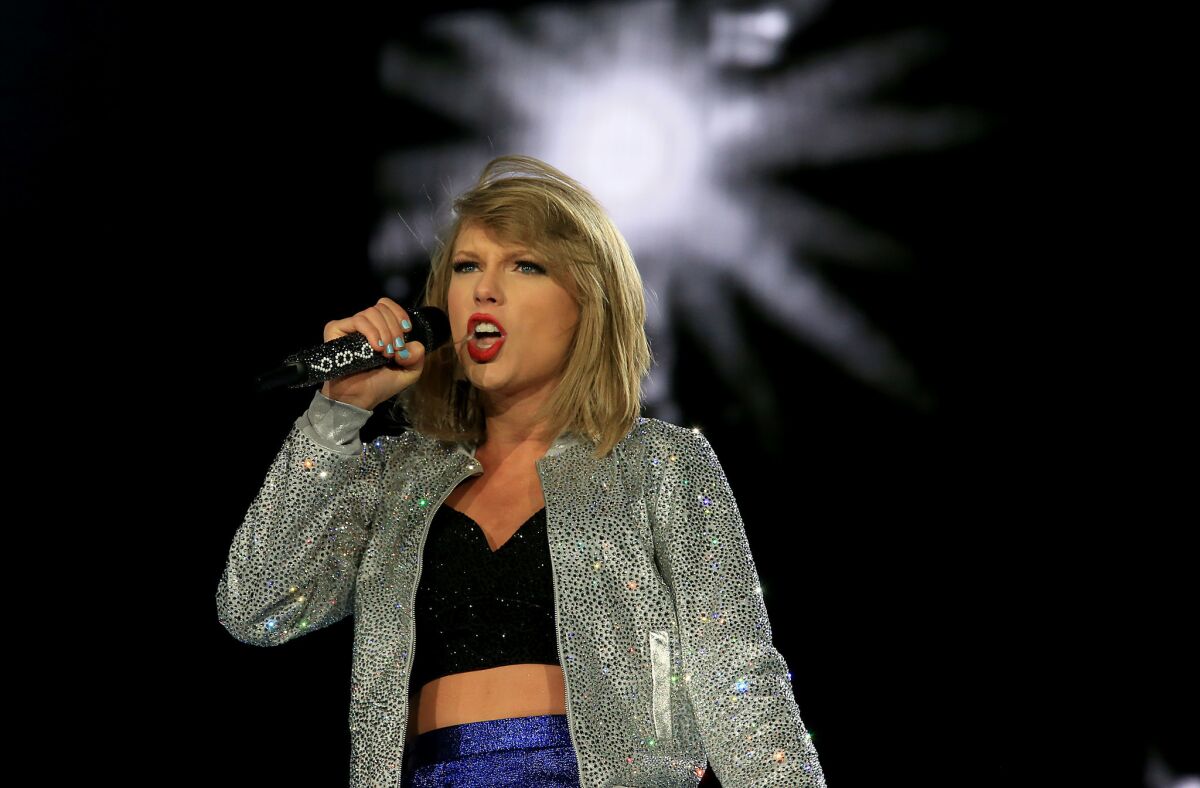 If nothing else, Taylor Swift has achieved astounding success by making the most of tired cliches. When it comes to love, she takes her lemons and makes lemonade, regularly going platinum while writing what she knows.
And what she knows, like so many young adults her age, is heartache.
But not at the moment. Right now, Swift is knee-deep in the honeymoon phase of her (somewhat befuddling) romance with prime Internet boyfriend Tom Hiddleston ("The Night Manager"), so there are no heartbreak songs on the horizon for the foreseeable but let's dig into Swift's back catalog and see whose love the songstress found particularly inspiring.
Taylor Lautner
Remember Taylor Lautner? Sure you do. He played a wolf thing who was often shirtless in the "Twilight" films. His character fell in love with a baby?
Regardless, Lautner is joining the second-season cast of Fox's "Scream Queens" and during a Facebook Live event on Monday promoting the upcoming season, co-star Lea Michele started grilling Lautner about his ex-girlfriend until the actor admitted that Swift had written "Back to December" about him.
Swift and Lautner dated for several months in 2009 when the former was just 19. "Back to December," which contained the lyrics "It turns out freedom ain't nothing but missing you," appeared on her third studio album "Speak Now," released in November 2010.
John Mayer
Not all of Swift's muses have full-on confirmation but some seem pretty darn obvious.
Take John Mayer.
Mayer was the beau that followed Lautner and it's safe to say that the song he inspired was a little less wistful.
"Dear John" was also on Swift's "Speak Now" album and included lyrics like, "Don't you think I was too young to be messed with?" likely a reference to Mayer and Swift's 12-year age gap.
For his part, Mayer also thinks the song was about him, telling Rolling Stone that he was "humiliated" by it and didn't do anything to Swift to deserve it.
Jake Gyllenhaal
After John Mayer broke her heart, Swift looked to mend it with another, older, brunette, but instead of a sensitive musician, she opted for a sensitive actor.
Though a 2015 interview with Howard Stern left Gyllenhaal feigning ignorance about the idea that Swift had written songs about him, the timing of "Red," the album featuring a number of songs rumored to be about the actor, including "We Are Never Ever Getting Back Together" suggests otherwise.
In a 2013 interview, Swift told New York Magazine, "I heard from the guy that most of Red is about. He was like, 'I just listened to the album, and that was a really bittersweet experience for me.' That was nice," Swift said. "Nicer than, like, the ranting, crazy emails I got from this one dude. It's a lot more mature way of looking at a love that was wonderful until it was terrible, and both people got hurt from it—but one of those people happened to be a songwriter."
Still looking at you, John Mayer.
Harry Styles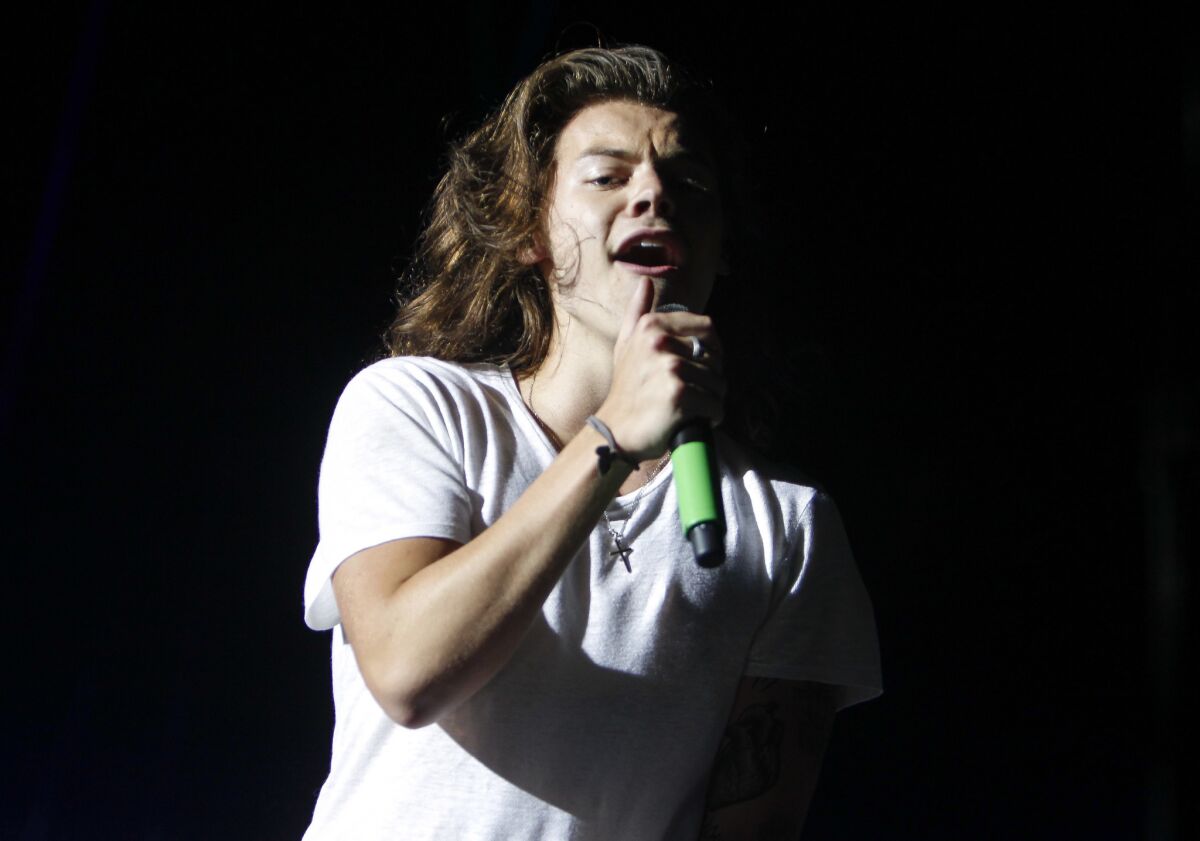 "You got that long hair, slicked back, white T-shirt..."
The song is literally called "Style."
Wake up, people.
Twitter: @midwestspitfire
ALSO
Taylor Swift and Tom Hiddleston: Is their relationship an elaborate hoax?
'Fast 8' feud heats up as Dwayne Johnson and Vin Diesel reportedly face off
John Mellencamp and Christie Brinkley split after a year of dating
---
Get our daily Entertainment newsletter
Get the day's top stories on Hollywood, film, television, music, arts, culture and more.
You may occasionally receive promotional content from the Los Angeles Times.