What to Play: 'Worse Than Death' is a game with some 'Stranger Things' vibes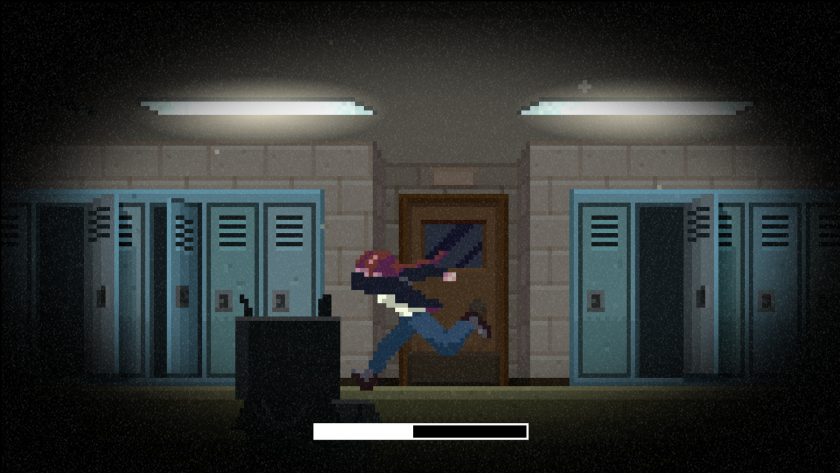 In the opening moments of "Worse Than Death," the protagonist and playable character Holly tells her longtime close friend that she has something to get off her chest.
They're interrupted by a drunken former classmate and the conversation Holly wants to have never happens.
A few minutes later the player will likely be wishing it had. As the game unfolds, the secrets — and what's long gone unspoken and unknown in Holly's suburban hometown — can become as scary as whatever it is that routinely forces Holly to duck and hide.
"Worse Than Death" has the pixelated look from the decade the story references — Holly's 10-year high school reunion takes place in 1996. But don't be fooled by the warm, retro feel. "Worse Than Death" soon ramps up the tension.
ALSO: How homework at USC's game school became Mobius Digital's buzzed-about 'Outer Wilds' »
Things start awkwardly: Holly, who years ago bolted to the city to become a physiotherapist, deduces that a former classmate of hers may have had some sort of romantic entanglement with a teacher. But before she can unravel that creepy tale the dead bodies start piling up. With chests ripped open and hearts and heads missing, the game takes a sudden, rather gruesome swerve.
Yet things never get terribly frightening. "Worse Than Death" balances its scares with Holly's inquisitive rather than fearful tone. There's gore, sure, but each dead body also becomes a potential solution to a puzzle.
For those who have been binge-watching the latest season of "Stranger Things," this like-minded genre mash-up from Toronto-based developer Benjamin Rivers may be a rather welcome dessert.
Set about a decade later than the Netflix series, the characters of "Worse Than Death" are older and generally dealing with some rather adult themes. In its opening chapters "Worse Than Death" sets us up to discover a town full of weirdos with unhealthy obsessions.
By focusing the narrative on Holly, however, "Worse Than Death" ultimately becomes a story about her own efforts to either hide from or fail to confront her past. Things change for her when her close friend Flynn is in an accident and loses his fiancee.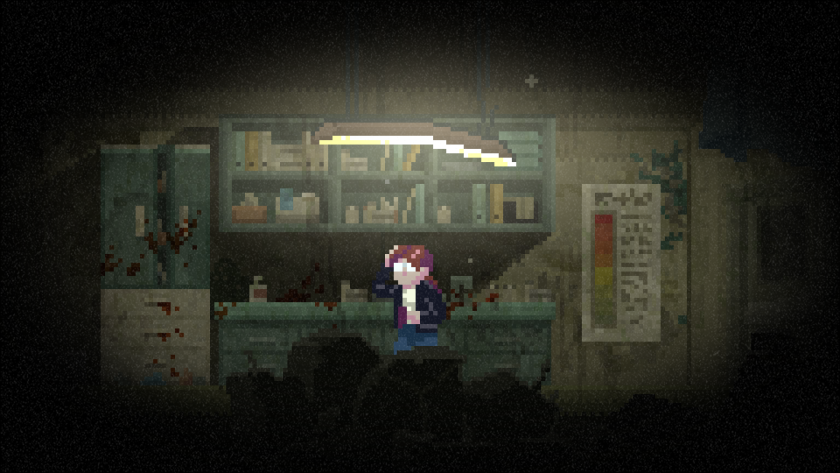 Flynn himself is unable to move on, believing his once wife-to-be is still alive. But he has evidence, having dug up her grave and finding it empty. Yet the events of the game become so exaggerated that Holly seems more upset at Flynn's stubbornness than his late nights in a cemetery.
That's probably because of the monster-like creature.
"Worse Than Death" largely keeps what's lurking around the town as a shadowy-mystery. It grumbles and stomps and adds elements of stealth to the game, as when players direct Holly to hide in the dark whenever this thing arrives.
ALSO: Star Wars: Galaxy's Edge becomes a live-in video game with the Disney Parks app »
Think, perhaps, of "Worse Than Death" as a digital escape room of sorts from Holly's hometown. There are some jump scares, as lights shatter or drapes crackle when Holly gets close to them, and some unexpected flashes of light will bring about changes of scenery.
But "Worse Than Death" hasn't yet spooked this horror-averse player. That's because ultimately it's about something we likely already know: Few things are more frightening than learning the secrets of everyone who lives in our community.
::
"Worse Than Death"
Developer and publisher: Benjamin Rivers Inc.
Platforms: iOS (PC, PlayStation 4, Nintendo Switch listed as in development)
Price: $3.99
---
Your essential guide to the arts in L.A.
Get Carolina A. Miranda's weekly newsletter for what's happening, plus openings, critics' picks and more.
You may occasionally receive promotional content from the Los Angeles Times.