Sneak peek: Disneyland's new 'Star Wars' Season of the Force event
Say goodbye to Space Mountain. Get ready to meet Hyperspace Mountain.
The new Star Wars Land may be a long way off, but the public can get a taste of what's to come with Disneyland's Season of the Force, a festival that brings a galaxy far, far away right to Tomorrowland.
Los Angeles Times staffers stormed the park Thursday night for your first look of the redesign, along with some of the resort's holiday-themed makeovers.
Revamped Star Tours
The redesigned ride now features only two scenes instead of three. Finn, a character in the "The Force Awakens," replaces C-3PO as the guide.
I won't give away what happens, but I liked it. If you want spoilers, watch my review on Periscope .
Pro tip: Check out Hyperspace Mountain before Star Tours. The ride is worth it, but not if you have to wait more than an hour.
Darth by chocolate
Time for a late snack to refuel. Take a look at these goodies.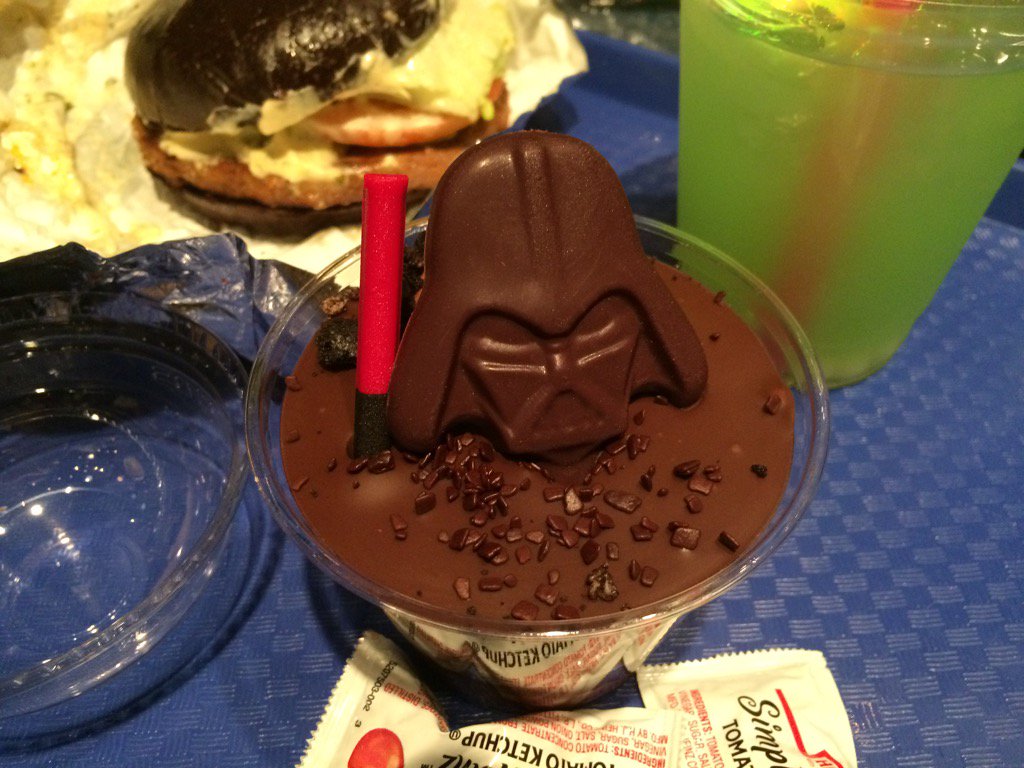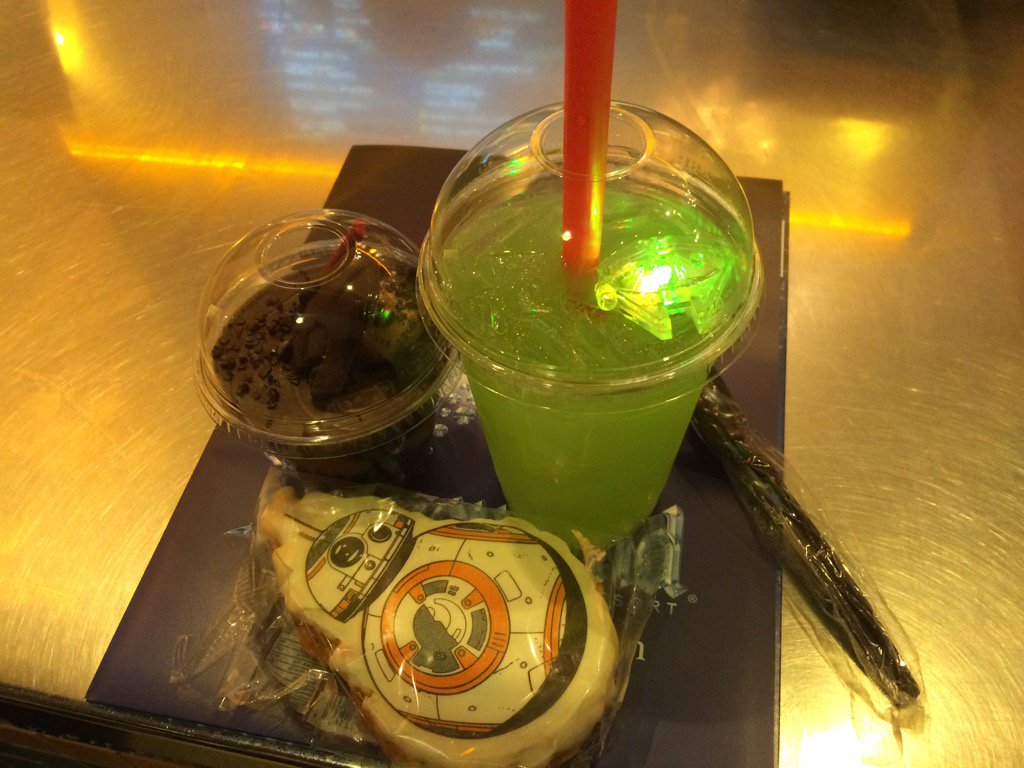 Weapon of choice
Step into the Star Wars Launch Bay, filled with special exhibits that'll take you to infinity and beyond. Oh wait, wrong movie.
But really, this is the place for fans to geek out with props like these.
See what else there is to do inside with this tour .
Add these to the wish list
Nom nom nom
For a more detailed explanation of what everything is, check out the video below.
Q&A with Darth Vader
Here's your chance. Tweet your questions to @latimesfunland . May the force be with you.
And the reviews are in...
I didn't think Space Mountain could get any better. And it just did.
Sharlene Earnshaw, editor in chief of Trekaroo, on Hyperspace Mountain
Ride Hyperspace Mountain
How does the reimagined Space Mountain stack up? See for yourself with this Periscope .
Take a tour of Tomorrowland...
... before Season of the Force begins. Can you believe how empty it is? (Excuse the dark video.)
What side are you on?
Even the drinks have gotten a "Star Wars" makeover.
The Dark Side drink contains Odwalla lemonade, flavored with strawberry, and includes a souvenir light-up Death Star.
The Light Side drink has Odwalla lemonade, flavored with granny smith apple and yogurt meteors. It includes a souvenir light-up Millennium Falcon.
Reporter Brady MacDonald shows you more in his Periscope .
Galactic gastronomy
Order a burger or a sandwich in Tomorrowland and it'll come with this bad boy -- a Han Solo frozen in carbonite lunch box.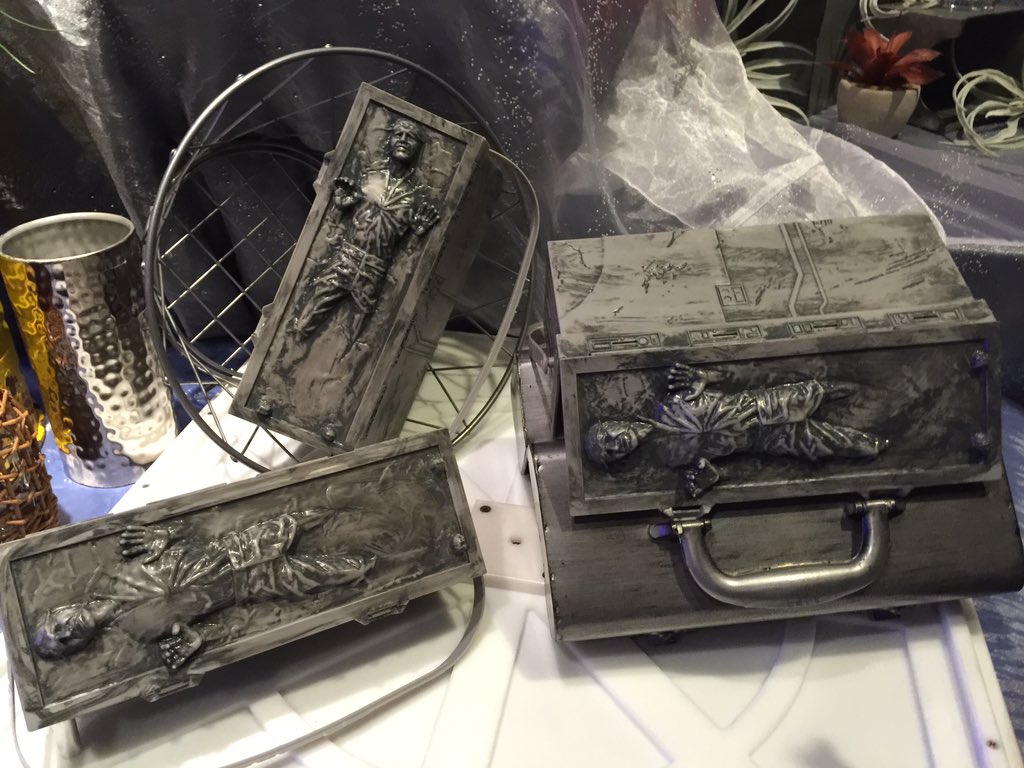 Or choose between popcorn in a TIE fighter and cotton candy stuffed inside Darth Vader.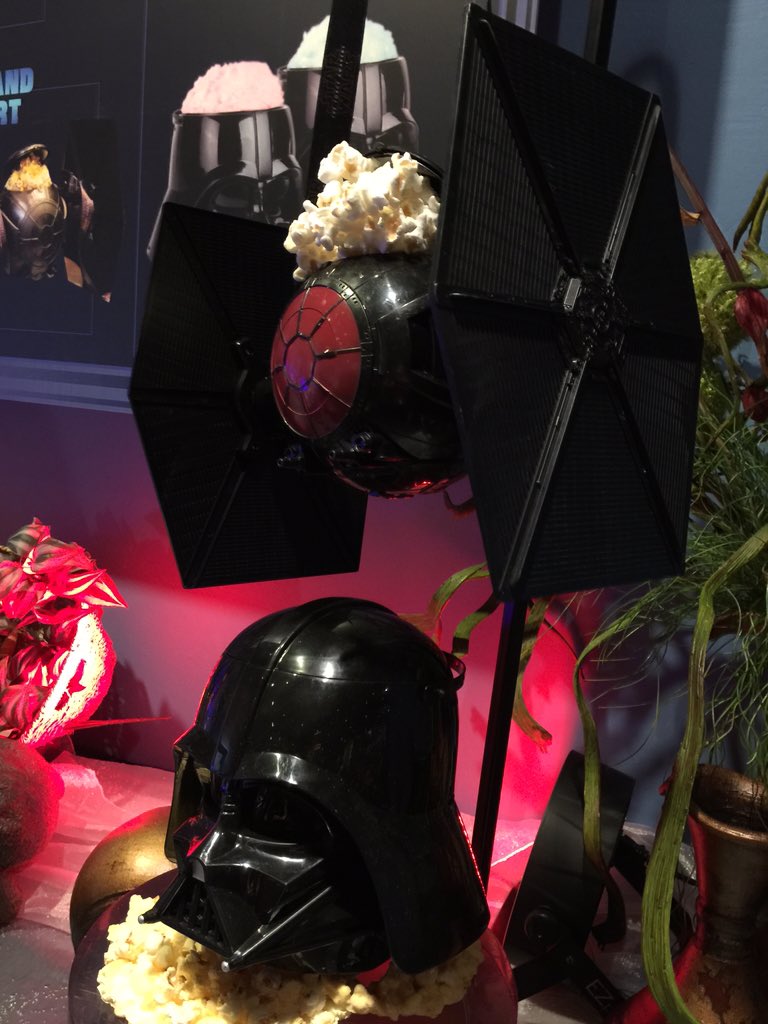 1. Season of the Force officially opens to the public Monday.
2. Space Mountain is being redubbed Hyperpsace Mountain and has been outfitted with "Star Wars" effects. Guests reportedly will join an X-wing in battle. The changes are described as temporary, but Disneyland has not yet revealed an end date.
3. Star Tours has an added scene based on a battle that foreshadows many of the events of "The Force Awakens."
4. The Innoventions area is expected to house "Force Awakens" props, and guests will be able to stage photo ops there with "Star Wars" characters such as Darth Vader.
We've got you covered
Got a question? Have something specific you want our reporters to check out? Tweet at them here:
Brady MacDonald, theme park blogger, @latimesfunland
Hugo Martin, travel writer, @hugomartin
Meredith Woerner, Hero Complex editor, @MdellW
Todd Martens, entertainment writer, @Toddmartens
Myung Chun, photographer, @myung_chun
Hero Complex, @LATHerocomplex
To see what they're all up to, check out this feed .
---
Your essential guide to the arts in L.A.
Get Carolina A. Miranda's weekly newsletter for what's happening, plus openings, critics' picks and more.
You may occasionally receive promotional content from the Los Angeles Times.