Game Boys have infinite lives. At 30, they live on in unexpected ways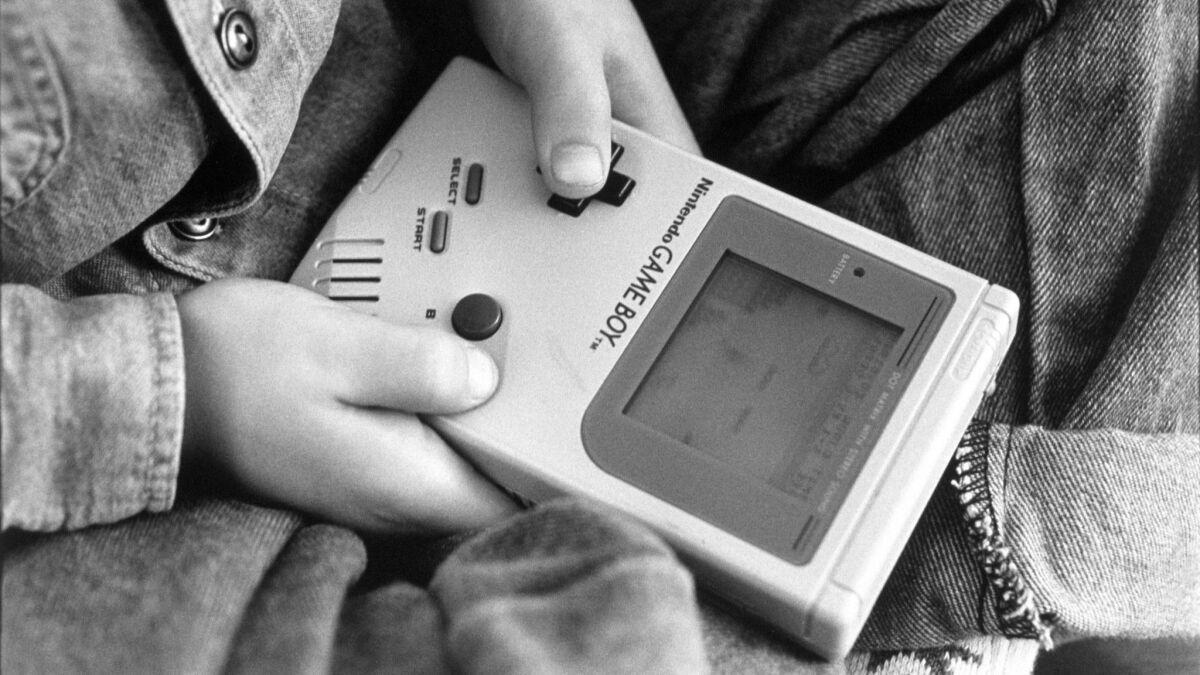 At first glance today, Nintendo's Game Boy can come off as a hefty, dull gray block of a handheld console.
But the magic inside this little box has proven to be unforgettable. With the flip of a switch, the monochromatic green-tinted screen can come to life and the 8-bit Nintendo logo will slowly dripdown from the top until resting in center with a "ding!"
Thirty years after its release, the legacy and enthusiasm for the portable device lives on in ways far beyond its intended use.
First released in Japan on April 21, 1989, the Game Boy was not the most technologically sophisticated handheld device of its time. But thanks to inventor Gunpei Yokoi's guiding philosophy, the Game Boy was able to beat out its competitors such as the Atari Lynx and Sega's Game Gear.
Known for a philosophy he dubbed "Lateral Thinking with Withered Technology," Yokoi's approach sought to create something new for consumers with existing technology. It's a philosophy that continues to guide Nintendo today, as its hot-selling Switch lacks the power of Sony's PlayStation 4 or Microsoft's Xbox One.
"The Game Boy came out on top because it was able to offer a lower price and people could actually take it on the go. They didn't have to lug extra batteries and a wall charger and stuff with them. It really was a true portable console," said Kelsey Lewin, a project manager at the Video Game History Foundation, which aims to preserve, catalog and digitize all materials surrounding video games. The foundation is building its collection for a database that researchers, journalists and others will be able to use. Some materials are sent to video game museums, including the Strong Museum of Play in New York, for safekeeping.
When the handheld hit the U.S. market in 1989, the Los Angeles Times noted that "with Game Boy, Nintendo hopes to further solidify its hold on the video game market." And it did. By 2001 — when the Game Boy Advance was released — Nintendo had sold 110 million units worldwide, making the Game Boy the best-selling game system at the time.
The Game Boy ultimately paved the way for mobile gaming and how we play today.
"The Game Boy is in this unique place that it wasn't the first handheld, but it was definitely the most effective one," said Lewin, 24, who also posts mini-documentary-style videos on the history of video games online and co-owns Seattle-based video game retailer Pink Gorilla. "It actually felt like you were playing the same kind of games you'd be playing at home."
"I credit the Game Boy with getting into gaming. Period," she says.
The Game Boy's influence can be seen now as Nintendo continues to upgrade and refine its handheld gaming offerings. But the original Game Boy units themselves have shown their resilience as people continue to find creative uses for the technology.
Game Boys, it turns out, have infinite lives.
A Game Boy to fit every style
The portability of the Game Boy offered an intimate and personal experience for gamers. They could easily carry it around and play on the go with one catch: There had to be enough light. The original screen was difficult to see in low light.
Today, instructions for adding a backlight and other modifications can be found online and already-modified Game Boys can be purchased. These customizations give new life to the original Game Boy as gamers can now own a device that fits their personality or style.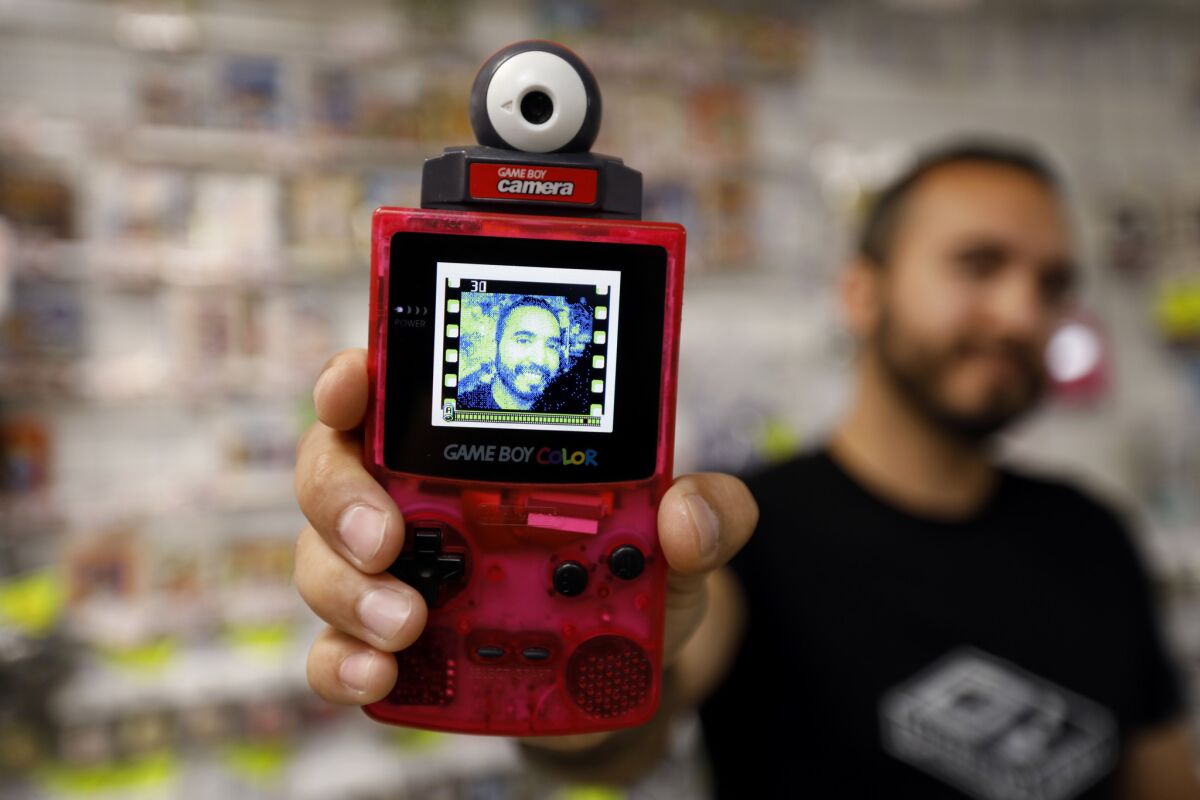 Guillermo Hernandez, 35, has fond memories of getting his Game Boy when he was 8 or 9 years old. In 2016, he purchased a modified system with a backlit screen. When it stopped working and the seller refused to take it back, he had to fix it himself.
He now designs and sells custom Game Boys, which include different exterior color combinations and more.
Hernandez starts his designs with clean shells, or Game Boy exteriors. He uses spray paint to add color to the interior side of the shell to protect the paint once it's on the device.
"I started adding artwork onto the Game Boy shells, which is really hard to do," Hernandez said. "If you don't do it right, you can waste a lot of money. So I feel like that's the one thing that's kind of separating me from other people."
But his modifications aren't all on the surface: Internally, he adds backlit screens and buttons to his creations.
"Once you backlight a Game Boy, you can really appreciate all the artwork that goes into these games. You can really see, like, every pixel for pixel. It looks perfect," Hernandez said. "Back when I started playing with it, it was great, but we didn't know how good it could look."
Hernandez also specializes in audio tweaks for musicians. He's created what he calls a "Synth Boy" by packing a synthesizer kit into a Game Boy for an all-in-one instrument for chiptune artists.
A nostalgic timbre
Music editing programs, such as Little Sound DJ and Nanoloop, made it possible for chiptune artists to capitalize on the portability of the Game Boy in live performances. The software, which was installed into cartridges, allows musicians to use the handheld gaming device as a music generator. Musicians were already doing this with the Atari 2600 and the Commodore 64, but they were clunky onstage.
The sounds may awaken a sense of nostalgia for some, as the 8-bit tech is the same from the soundtracks of beloved games, but Jesse Avila, a member of the L.A. chiptune band Paladin Shield, said it's much more for him.
"For me, the emotions that are conveyed through the bleeps and bloops of the Game Boy, or Nintendo, is not just nostalgia. It's very complex — like of emotions of naiveté and childlike innocence, but also isolation and alienation almost," he said.
"I feel like the nature of the sound — of it being alien and artificial but also kind of like pure and innocent — kind of helps resonate or convey the message of a lot of the games that we grew up playing, like Zelda or Mario," Avila said. "These kind of underdog heroes that weren't these typical machismo types."
His three-piece indie rock band uses a modified original Game Boy and a Nintendo, to complete their ensemble. Onstage, the band uses a MIDI controller to manipulate the sound of the Game Boy.
"Without it, we're just a typical shoegaze indie rock band, but I feel like (8-bit) gives it an extra dimension of emotion, of conveying what we stand for, so to speak," Avila said.
Avila is a co-founder of 8bitLA, a local group initially formed as a chiptune collective around 2012. It has since branched out to include bands of other music genres that share a theme of inclusiveness and community, he says. Other local chiptunemusicians include Here Between You Me, Neon Death Cat, The Night We Met and Evil Wezil.
RELATED: The latest and greatest trend in vintage vinyl? Video game music »
Capturing the world in 8-bit
Not only has love the for the classic Game Boy endured for decades, so has the appreciation for some of its quirky peripherals.
The Game Boy Camera is an image-capturing attachment that uses the console's cartridge slot to enable the handheld to take 128-by-112-pixel, black-and-white pictures. These photos could be printed using the Game Boy Printer, released in conjunction with the Camera.
The Times described the 1998 Game Boy Camera as "surprisingly fun" and "the perfect way to waste a weekend snapping throwaway snippets of everyday life."
It's a sentiment shared by south San Diego resident Maxwell Scheller, who in recent years has rediscovered the joy of the device. He takes portraits of people using the GB Camera at various events, festivals and conventions he attends and gives them printouts of the photos he takes.
"It's a piece of retro technology that just really makes people freak out," Scheller said.
Scheller has had his Game Boy Camera since it was originally released and although he remembers having fun with it then, it eventually ended up packed up with his other old games.
He pulled it back out again around 2014 when he decided to pick up a Game Boy Printer at a local game shop and took them with him that year to a post-apocalyptic themed event called Wasteland Weekend.
"I've been taking it to wherever I can," said Scheller. "Wherever people are in costume."
Over the years a number of other GB Camera enthusiasts have experimented with the photographic capabilities of the device through modifications such as adding a telephoto lens or tricks to create color photos. But Scheller enjoys using it in its classic state, original Game Boy and all.
"I feel like there's an art to it," said Scheller. "It makes me feel artsy."
---
Get our daily Entertainment newsletter
Get the day's top stories on Hollywood, film, television, music, arts, culture and more.
You may occasionally receive promotional content from the Los Angeles Times.