Your guide to the familiar faces of 'Spider-Man: Homecoming': A dream team from indie movies and TV
"Spider-Man: Homecoming" certainly has its fair share of big names. From Michael Keaton and Robert Downey Jr. to singer and actress Zendaya, there's plenty of star power on Peter Parker's block.
But the biggest surprise in "Homecoming" wasn't the collection of fancy celebrities — although casting Marisa Tomei as an unusually youthful Aunt May proved to be pretty great — but the impressive roster of indie movie breakouts and TV show scene stealers filling out the ensemble cast.
Yes, Principal Morita was Kenneth Choi, a.k.a. "American Crime Story's" Judge Ito. And, yep, that's Martha Kelly, the scene stealing actress from "Baskets," as the Washington Monument tour guide. And the science teacher? It's TV On the Radio lead singer Tunde Adebimpe.
We rounded up all of the familiar faces as public service — in the spirit of your friendly neighborhood Spider-Man.
Donald Glover
Spider-Who? Glover surprised fans in the film as Aaron Davis, just a guy looking to buy a bit of black-market firepower from the Vulture but eventually turned off when the guns proved to be too dangerous.
Where you've seen him before: The #Donald4Spideman actor played ex-football star turned loveable nerd Troy Barnes in "Community" (last seen setting off on a sailing trip around the world with LeVar Burton). Glover currently stars as Earn Marks in the Golden Globe-winning and Emmy nominated series "Atlanta," a show he created following cousins trying to make it in the Atlanta rap scene. He's also an actor, writer and musician; you might have heard his music under the name Childish Gambino.
Bokeem Woodbine
Spider-Who? Criminal weapons dealer Herman Schultz and the second villain to test out thee comic book "Shocker" glove. Does this make Woodbine the official MCU Shocker? Only time, and crime, will tell.
Where you've seen him before: Woodbine has been a steady presence on TV and in films since the '90s, but he is perhaps best known as the poetry-quoting gangster enforcer in "Fargo," season 2. Before that, Woodbine played death row inmate Leon Cooley on "Saving Grace," and most recently had a recurring role on "Underground."
Abraham Attah
Spider-Who? Abe, Peter Parker's classmate and member of the Academic Decathlon team. Abe is kind of the best.
Where you've seen him before: Attah made his big-screen debut as the child soldier at the center of "Beasts of No Nation," and was nominated for a SAG Award as part of the film's cast. He also won an Independent Spirit award as best male lead.
Angourie Rice
Spider-Who? Betty Brant, Peter's classmate
Where you've seen her before: Before she was one of five braided beauties tempting Colin Farrell in "The Beguiled," Rice was one of three humans that appeared on "Walking with Dinosaurs." You may also remember her as Ryan Gosling's character's daughter in "The Nice Guys."
Garcelle Beauvais
Spider-Who? The mother to Peter Parker's big-screen crush, Beauvais plays Doris Toomes.
Where you've seen her before: In addition to appearing in movies like "White House Down" and "Flight," Beauvais is best known for her TV roles that include front desk clerk Fancy Monroe in "The Jamie Foxx Show," assistant district attorney Valerie Heywood in "NYPD Blue" and attorney Hanna Linden in "Franklin & Bash."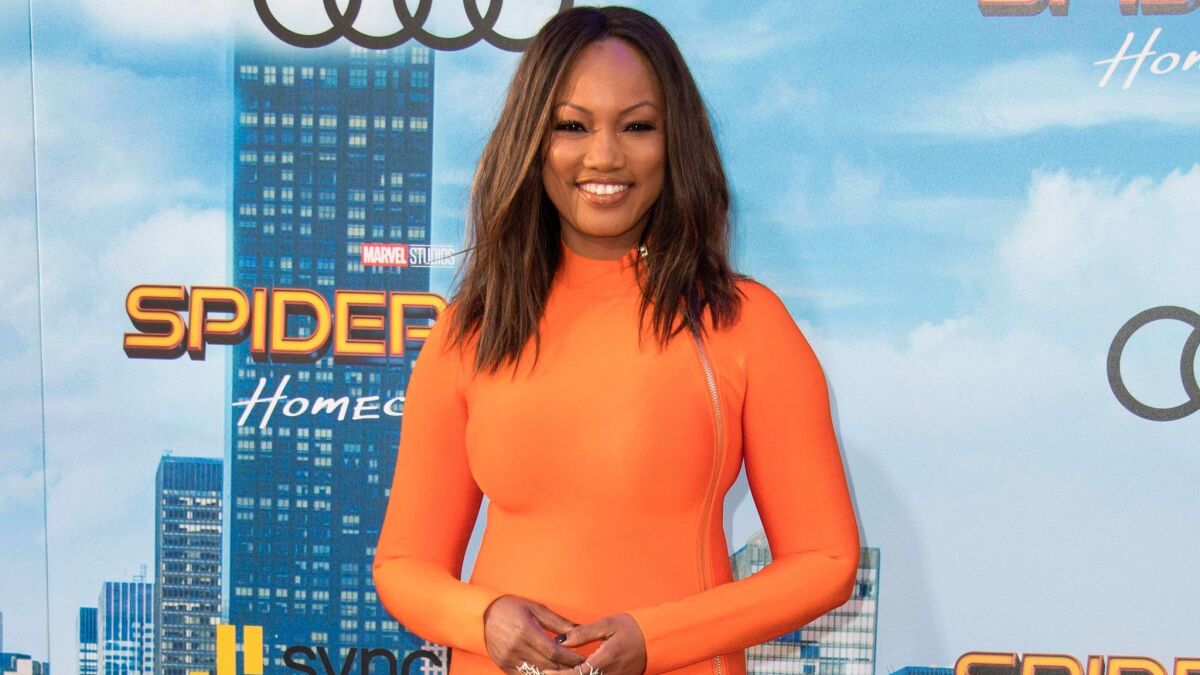 Michael Chernus
Spider-Who? Chernus plays a younger version of the comic book character the Tinkerer, the brains behind Vulture's operation. Named Phineas Mason, he's the creator behind the bad guy's collection of weapons and Michael Keaton's fabulous robo-wings.
Where you've seen him before: Before he was an inventor, Chernus recurred as the blundering brother Cal Chapman on Netflix's "Orange Is the New Black" and was a regular on both WGN's "Manhattan" and Amazon's "Patriot." He's also become a fixture in both indie (Noah Baumbach's "Mistress America," Chris Messina's "Alex of Venice") and studio films ("The Bourne Legacy," "Captain Phillips").
Michael Mando
Spider-Who? Mac Gargan, a criminal looking to acquire some alien technology from Adrian Toomes (the Vulture). Comic book fans know him best as the character the Scorpion. Just in case you didn't pick up on what director Jon Watts was hinting: Mac has a giant scorpion tattoo on the side of his neck.
Where you've seen him before: Mando currently portrays Nacho Varga in the "Breaking Bad" prequel "Better Call Saul." Before his stint playing Tuco Salamanca's right-hand man, clone clubbers will remember him as Vic Schmidt, a drug dealer who lost his pinky after his ex-girlfriend stole quite a bit of cocaine from him before running off in "Orphan Black."
Isabella Amara
Spider-Who? Sally, Peter Parker's Academic Decathlon teammate.
Where you've seen her before: Amara had a prime role earlier this year in the darkly comedic indie "Wilson," opposite Woody Harrelson and Laura Dern as the title character's estranged teenage daughter.
Martin Starr
Spider-Who? The Decathlon coach and teacher Mr. Harrington
Where you've seen him before: Starr is currently known as Bertram Gilfoyle, the sardonic, satan-worshiping coder of HBO's "Silicon Valley." Before he was making "let Blaine die" jokes as the systems architect of Pied Piper, he was Haverchuck on "Freaks and Geeks" and Roman DeBeers on "Party Down." His film roles include "Knocked Up," "Adventureland" and "I'll See You In My Dreams."
Tony Revolori
Spider-Who? Peter Parker's long-time bully (and eventual best friend in the comics) Flash Thompson.
Where you've seen him before: DJ Flash make a pretty big splash in the Spidey movie, but audiences were introduced to Revolori in his starring role as the bellhop Zero in Wes Anderson's Oscar-nominated "The Grand Budapest Hotel." And more recently Revolori was Jib in Rick Famuyiwa's Sundance favorite "Dope."
Selenis Leyva
Spider-Who? Leyva is Ms. Warren, Peter Parker's teacher at the Midtown School of Science & Technology.
Where you've seen her before: Leyva had a particularly heartbreaking season this year as Gloria Mendoza on "Orange Is the New Black."
Jennifer Connelly
Spider-Who? The voice inside Spider-Man's suit, which Peter Parker names "Karen"
Where you've seen her before: Although "Homecoming" audiences never seen her face, Connelly is a screen veteran who won an Oscar for "A Beautiful Mind" and starred in the cult favorite "Labyrinth." The casting of Connelly is a fun twist, as the actress is married to Paul Bettany, who voiced Iron Man's original suit. Bettany has since evolved into a full-fledged Avenger named Vision. Fingers crossed Connelly can cross over as well, or at the very least, reprise her role as Betty Ross from the 2003 "Hulk."
Michael Barbieri
Spider-Who?: Charles, Peter Parker's friend and another member of the Academic Decathlon team
Where you've seen him before: Barbieri made a big impression on arthouse audiences as the young aspiring actor Tony, whose close friendship with his new landlord's son Jake is complicated by the conflict between their parents in Ira Sachs' "Little Men," and will next be seen in the highly anticipated "The Dark Tower."
J.J. Totah
Spider-Who?: Seymour, a student at Peter's school
Where you've seen him before: You might remember Totah from a high-spirited one man drag show in "Other People," or as the youngest member of New Directions in "Glee."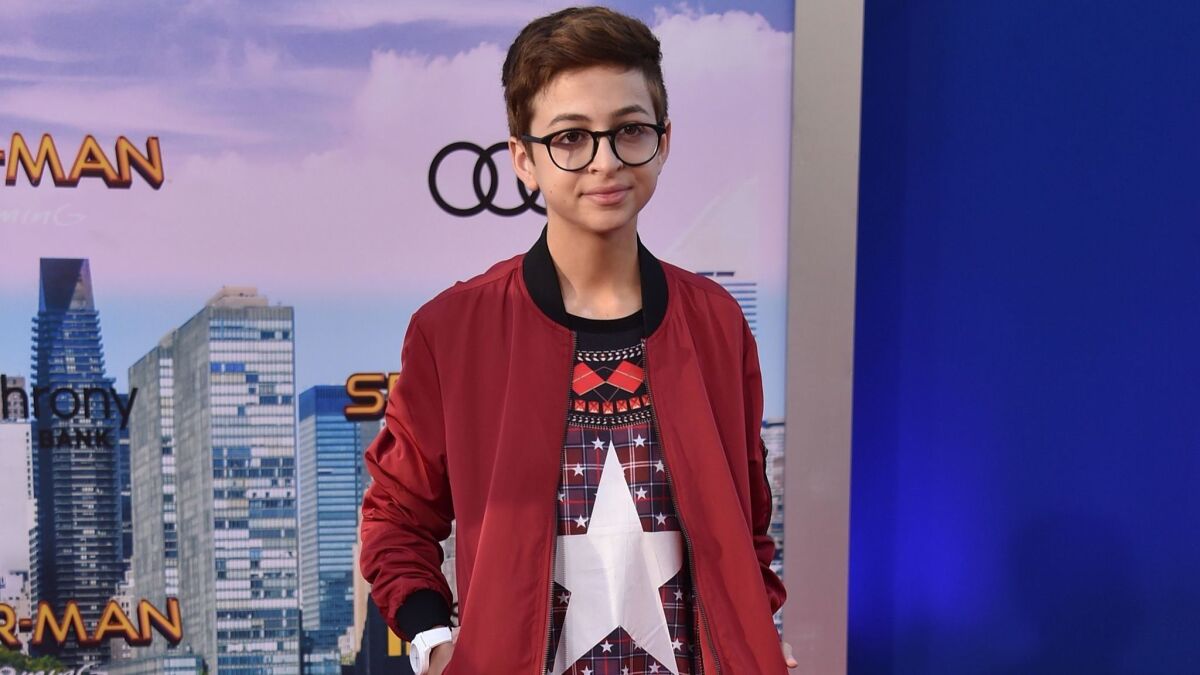 Amy Hill
Spider-Who?: Decathlon moderator
Where you've seen her before: Long before Hill played "Everlasting" therapist Dr. Wagerstein, who helps producers manipulate the drama of the fictional reality show in "UnReal," she portrayed Grandma Kim on "All-American Girl," the first prime-time sitcom featuring an Asian American cast. Hill also plays ex-boyfriend Josh's mother Lourdes in "Crazy Ex-Girlfriend."
Martha Kelly
Spider-Who?: The tour guide in the elevator scene
Where you've seen her before: The stand-up comedian currently stars in "Baskets" as the failed professional clown's only friend. Kelly was also recently seen in "American Gods."
Tunde Adebimpe
Spider-Who? Mr. Cobbwell, the science teacher at Peter Parker's school
Where you've seen him before: The lead singer of the indie rock band TV On the Radio, Adebimpe played Rachel's fiancé Sidney in "Rachel Getting Married" and also starred in "Nasty Baby."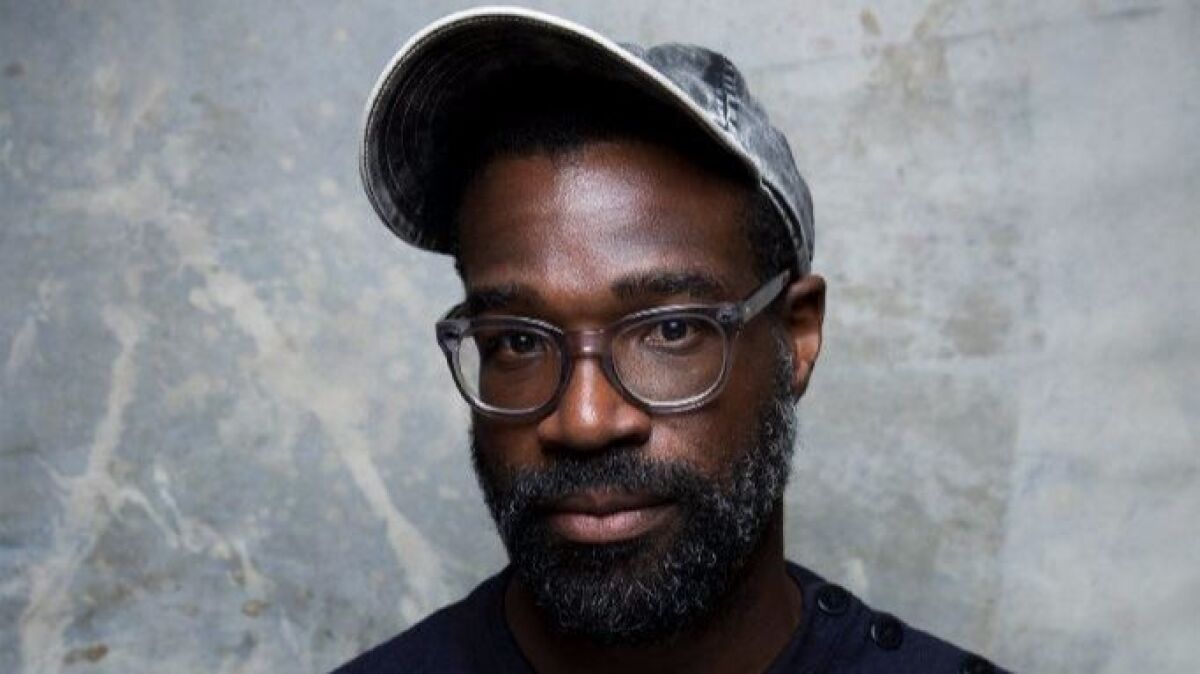 Hannibal Buress
Spider-Who? Coach Wilson, the P.E. teacher
Where you've seen him before: The stand-up comedian plays pediatric dentist (and Ilana's former hook-up buddy) Lincoln Rice in "Broad City." Buress is also the co-host of the public access talk show parody "The Eric Andre Show."
Kenneth Choi
Spider-Who? Principal Morita (related to Howling Commandos member Jim Morita from "Captain America: The First Avenger")
Where you've seen him before: Recently seen portraying Judge Lance Ito in "American Crime Story: The People v. O.J. Simpson," Choi is best known for his role on the opposite side of the law as the leader of the Lin Triad, Henry Lin, in "Sons of Anarchy." Choi played Lewis in the third season of "Last Man on Earth."
Tyne Daly
Spider-Who? Anne Marie Hoag, director of the Department of Damage Control
Where you've seen her before: Before being tasked with cleaning up after superheroes and aliens in the MCU, Daly was one half of the female detective team "Cagney & Lacey" (and she won 4 Emmys for her portrayal of Det. Mary Beth Lacey). She also fought for children as social worker Maxine Gray in "Judging Amy." Her most recent film role was in "Hello, My Name Is Doris," where she played Doris' best friend Roz.
See the most-read stories in Entertainment this hour »
On Now
Cast of 'American Gods' drop divine secrets on the new Starz series
On Now
Liam Cunningham and Isaac Hempstead on finding the humor in 'Game of Thrones'
On Now
Acting opposite a giant Hollywood monster on 'Kong: Skull Island'
On Now
Luc Besson takes us inside his next space odyssey 'Valerian and the City of a Thousand Planets'
On Now
Norman Reedus on the secret Walking Dead' cast Comic-Con ritual
On Now
The cast of 'Orphan Black' reveal what they want to see resolved in the series finale
On Now
'Supergirl' cast on inspiring little girls to pick up a cape of their own
On Now
Video: Comic-Con: Wishing there could be a body swap between Fitz and Mac on 'Agents of S.H.I.E.L.D.'...
On Now
Charlie Hunnam on the hyper-stylized antics of 'King Arthur: Legend of the Sword'
On Now
Comic-Con: Ana Gasteyer and Wyatt Cenac on 'People of Earth'
Twitter: @tracycbrown
Get our L.A. Goes Out newsletter, with the week's best events, to help you explore and experience our city.
You may occasionally receive promotional content from the Los Angeles Times.