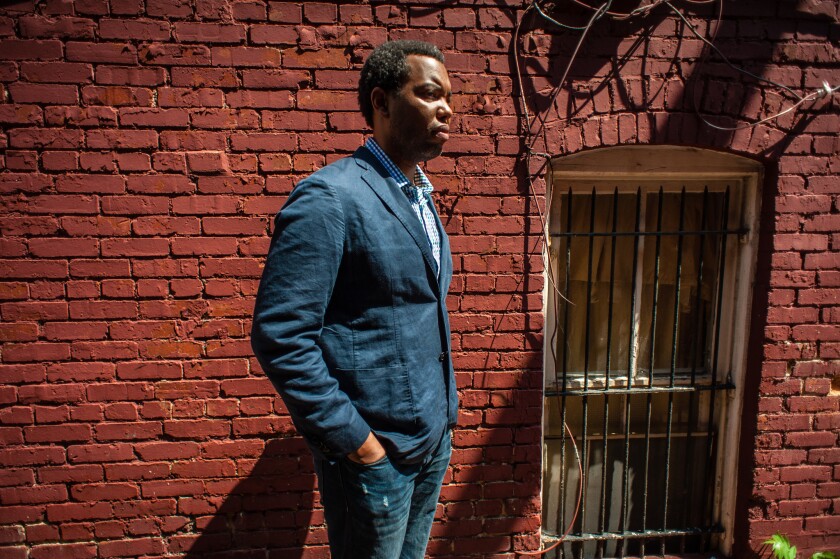 Ta-Nehisi Coates, national correspondent at The Atlantic best known for his writing and reporting on race relations and societal issues, will be taking his timely observations on culture to one of Marvel Comics' touchstone black characters, Black Panther.
The author of "The Beautiful Struggle" and "Between the World and Me" will be shaping a character that's had renewed interest of late, and not only because of the Marvel Studios movie starring Chadwick Boseman that is slated to be released in 2018. This is a new series and the new writer will clearly bring new, modern life to the character.
The Black Panther's first appearance in comics was in 1966 — Fantastic Four No. 52. As king of the fictional African nation of Wakanda, the Black Panther has fought in tribal wars, political conflicts, back alleys, and as a member of the Avengers. Recently in comics, Black Panther was part of an Illuminati group that guided many movements and held many secrets about the Marvel universe. When that universe dissolved, he was one of the few astute enough to save himself and others from succumbing to the current Secret Wars universe ruled by Victor Von Doom.
The hero has, in the last few years, married and divorced Storm of the X-Men, destroyed the main source of wealth for Wakanda — a rare metal known as vibranium — to save the world, and briefly taken on the duties of Daredevil in the New York neighborhood of Hell's Kitchen.
Here's hoping that Coates' current observations of culture today will play out on the pages of the new Black Panther series.
"It's going to be a story that repositions the Black Panther in the minds of readers," said Axel Alonso, Marvel's editor-in-chief, in an interview with the New York Times. "It really moves him forward."
The new story line, "A Nation Under Our Feet," will be a yearlong tale penned by Coates and drawn by artist Brian Stelfreeze. It comes from the 2003 book of the same title by Steven Hahn. It will follow Black Panther as he deals with a violent uprising in Wakanda set off by a superhuman terrorist group called the People.
Reginald Hudlin, now a co-producer of the Academy Awards, also wrote on the Black Panther series, eventually helping to make an animated movie out of the storyline he created. Though the project didn't air on Black Entertainment Television, where it was slated to appear, the video was released in conjunction with Shout! Factory.
Now, it's Coates' turn and it seems like Black Panther could be the perfect pairing of interests with a unique storytelling medium.
"I don't experience the stuff I write about as weighty," he said. "I feel a strong need to express something. The writing usually lifts the weight. I expect to be doing the same thing for Marvel."
Follow me on Twitter @Storiz
---