Where were we? Catching up with 'Game of Thrones'
Previously on "Game of Thrones": Winter is here, the great war is coming, women are (finally) rising to power and lots of people are dead.
And if fans feel like they have been waiting forever to see what happens in the seventh and penultimate season of HBO's wildly popular epic fantasy, they have. At least they've been waiting for more than a year; production issues forced creators D.B. Weiss and David Benioff to push this year's premiere date, which has traditionally landed in March or April, back to July.
So this year, winter arrives midsummer, "Game of Thrones" is not eligible for the 2017 Emmys, and you may may need a quick refresher on the show's carefully constructed tapestry of characters and story lines.
Here is the rundown of where "Game of Thrones" left its major players.
Cersei Lannister sits on the Iron Throne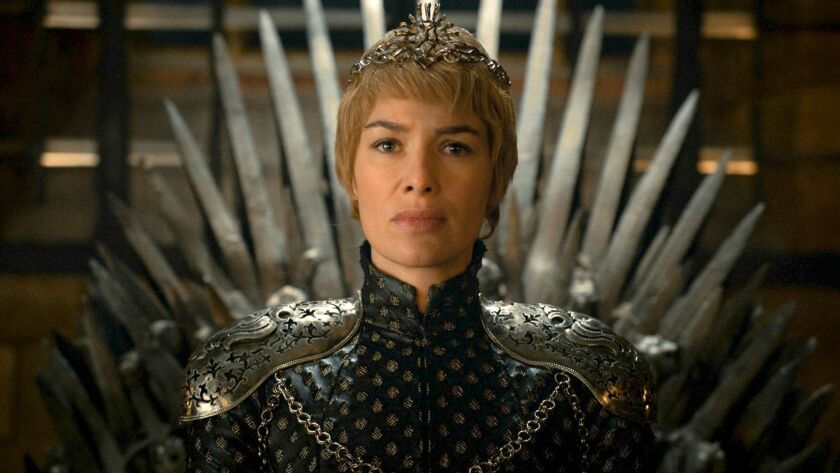 The last time viewers saw Cersei (Lena Headey), she was seated on the Iron Throne as the newly (and quickly) anointed Queen of the Andals and the First Men, Protector of the Seven Kingdoms. She wears the crown because Tommen (Dean-Charles Chapman), the previous king and Cersei's youngest son, threw himself out of a window when faced with the horror his mother had committed.
Cersei, who spent the last season being persecuted and humiliated by the High Sparrow (Jonathan Pryce) and the Faith Militant (who, for the record, she had invited into Kings Landing), orchestrated the explosive killing of the High Sparrow and pretty much anyone who had participated in said persecution and/or stood in her way. Farewell, Queen Margaery (Natalie Dormer). Also dead: many innocent bystanders.
Although Cersei is technically now the most powerful person in Westeros, other than her brother and lover Jaime Lannister (Nikolaj Coster-Waldau), she has no friends and few allies.
Daenerys Targaryan is finally making her move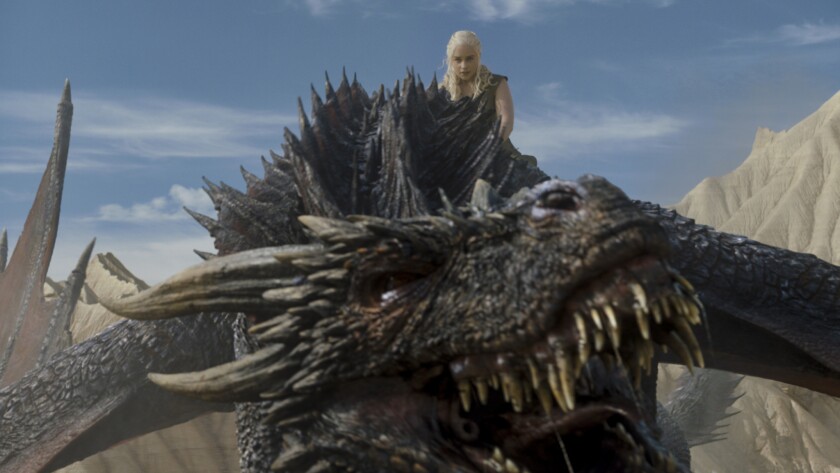 Daenerys Stormborn (Emilia Clarke), who has even more titles than Cersei (the best of which may be the Unburnt), is finally heading back after six seasons of nomadic conquering. With her beloved dragons, her ever-expanding army and a recently amassed armada, Dany has left the Great Pyramid of Meereen to kick off her quest to claim the Iron Throne.
And the Mother of Dragons has plenty of allies to help her.
In addition to her faithful friend and adviser Missandei (Nathalie Emmanuel), Daenerys has just officially appointed Tyrion Lannister (Peter Dinklage) her Hand of the Queen. She has forged an alliance with Yara (Gemma Whelan) and Theon Greyjoy (Alfie Allen) and the Ironborn who remain loyal to them. Also, thanks to having a common enemy in Cersei and the legwork of the ever-canny Lord Varys (Conleth Hill), Daenerys can probably count on aid from the remaining Tyrells and the ruthless rulers of Dorne.
Jon Snow has been named King of the North
Having reunited with his sister Sansa Stark (Sophie Turner) and reclaimed Winterfell from the ghastly Boltons, Jon Snow (Kit Harington) was proclaimed King of the North.
Sansa has likewise come into her own. After escaping her husband/rapist Ramsay Bolton (Iwan Rheon) and providing Jon an eleventh-hour army, Sansa got revenge on Ramsay in a way that would impress even Cersei.
In addition to the Northern houses, Jon and Sansa's allies include the Free Folk, the Vale and the Night's Watch. Granted, their alliance with the Vale is contingent on Petyr Baelish (Aidan Gillen), who has his eye on Sansa and the Iron Throne.
Bran Stark is the Three-Eyed Raven now
Bran (Isaac Hempstead Wright) may not be a fighter or a keen politician, but he has a lot of power—he can project his consciousness through time. How exactly that can be used, remains to be seen.
Bran was being trained to use that power when the Night King attacked, but he seems to know what he's doing. In the Season 6 finale, to the delight of "Thrones" theorists everywhere, he returned to his father's past and learned Jon Snow's true identity — Jon is not Bran's bastard half-brother; he is the son of Lyanna Stark and Rhaegar Targaryen, which puts him in line for (you guessed it) the Iron Throne.
Arya Stark is serving vengeance
Arya (Maisie Williams), who began last season as a blind assasin-school dropout, has begun offering a master class in score-settling.
Viewers last saw Arya revisiting her kill list by stopping by Riverrun to pay Walder Frey (David Bradley) a little visit. After serving him a meal made of his sons, Arya slit his throat as payback for the Red Wedding. Finally.
Everyone else
The Night King and White Walkers are still very much a threat.
Brienne of Tarth and Podrick were last seen rowing from Riverrun after failing to gain their allegiance.
The Hound is back with the Brotherhood Without Banners.
The Red Woman has been banished from the North.
Samwell Tarley and Gilly (with baby Sam) have made their way to the Citadel in Oldtown for Sam to begin training to become a maester.
See the most-read stories in Entertainment this hour »
Twitter: @tracycbrown
---
The complete guide to home viewing
Get Screen Gab for weekly recommendations, analysis, interviews and irreverent discussion of the TV and streaming movies everyone's talking about.
You may occasionally receive promotional content from the Los Angeles Times.