Having a Moment: Death has nothing on Amelia Earhart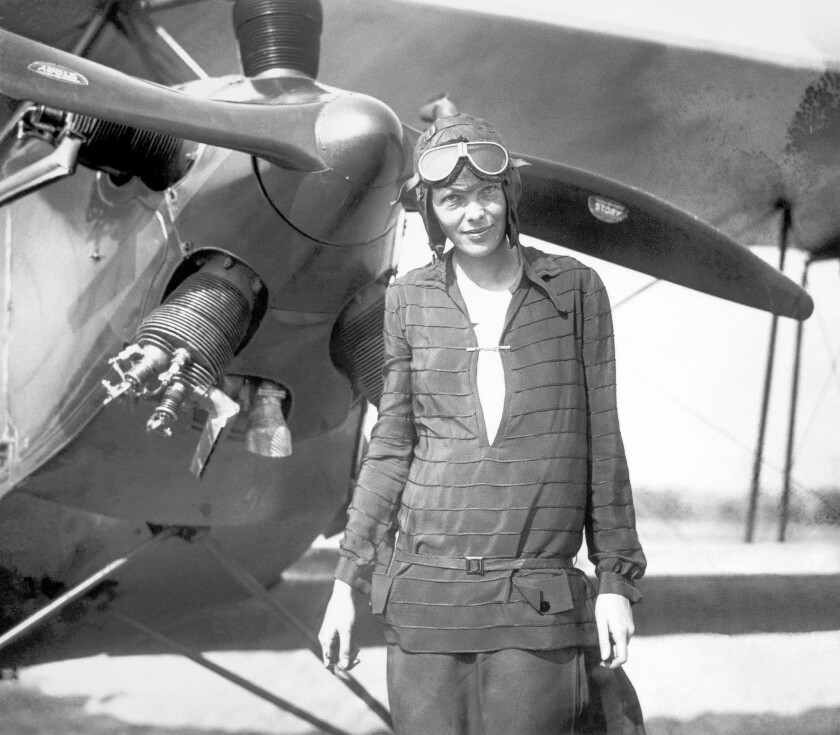 The year is 1937, and a plane equipped with all of the latest equipment — relying on both radio and celestial navigation and flown by one of the most famous aviators in the world — goes missing in the Pacific Ocean.
This is the story of Amelia Earhart, whose untimely death 80 years ago continues to spawn obsessive theories as to what really happened to her.
But despite all the theories, one fact remains: Amelia Earhart, born in 1897, is super dead.
And yet every few years the news cycle circles back to Earhart and the allegedly mysterious circumstances surrounding her disappearance.
The most recent round of speculation came at the hands of a History Channel documentary. "Amelia Earhart: The Lost Evidence" aired Sunday night and centered on a newly discovered photograph that researchers suggested might support theories that Earhart and navigator Fred Noonan were captured by the Japanese after a crash-landing.
The photo used by the documentary was found in the U.S. archives undated, but showed the Jaluit Atoll in what was assumed to be July 1937.
Unfortunately for conspiracy theorists, military history blogger Kota Yamano did a quick search of Japan's National Diet Library and found the same photo published in "Naval life line; the view of our South Pacific: Photo album of Southern Pacific Islands," a coffee table book from 1935.
Two years before Earhart disappeared.
So much for that theory.
Why do these wild hypotheses about Earhart's disappearance persist? A plane crash is a perfectly valid explanation, based on radio transmissions that Earhart and Noonan were off course from their planned flight path to Howland Island and likely low on fuel.
She was flying across the ocean 80 years ago. Crashes happen. They happen still. Recovery operations have yet to find Malaysia Airlines Flight 370, and that disappeared 77 years after Earhart vanished.
We don't need to know what happened to Earhart because at this point she is a folk hero.
We know Warren Beatty was "So Vain." We know W. Mark Felt was "Deep Throat." We know what Amy Sherman-Palladino's final four words of "Gilmore Girls" were.
Earhart has had her moment and then some. Maybe it's time to let her rest in peace, wherever that might be.
See the most-read stories in Entertainment this hour »
ALSO
Editorial: Did we find Amelia Earhart? Will we ever stop looking?
MH370: Here's what you should know about the plane's mysterious disappearance
---
Inside the business of entertainment
The Wide Shot brings you news, analysis and insights on everything from streaming wars to production — and what it all means for the future.
You may occasionally receive promotional content from the Los Angeles Times.