Molly Ringwald taps into 'When It Happens to You'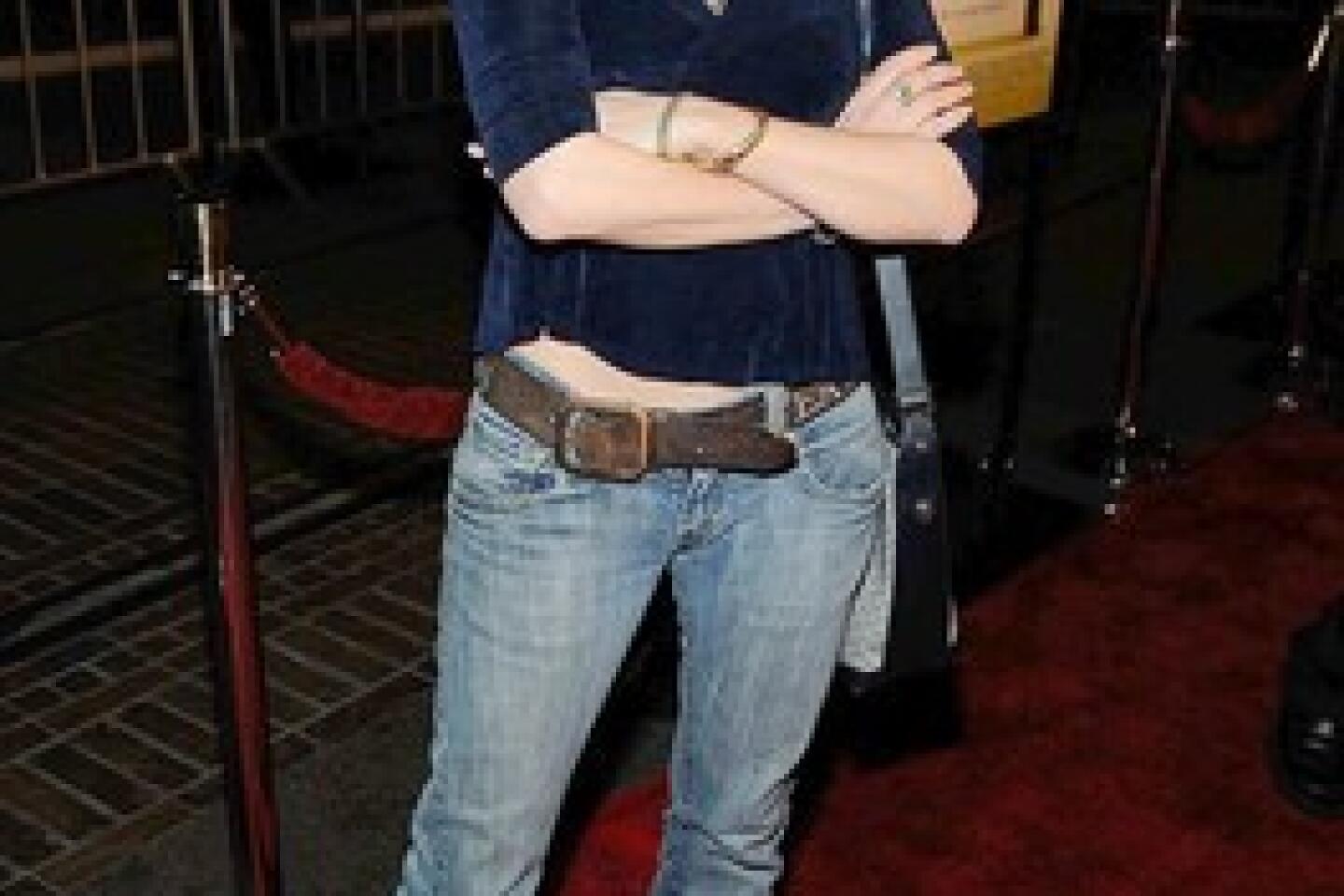 Hughes filmography:
"Some Kind of Wonderful"
Update:
Two years after appearing in "Some Kind of Wonderful," Lea Thompson married the film's director, Hughes protege
Howard Deutch
. The couple is still together and they have two children. She starred in the
NBC
sitcom "Caroline in the City" from 1995 to 1999. She currently appears in the ABC Family series "Switched at Birth."
(Frazer Harrison / Getty Images)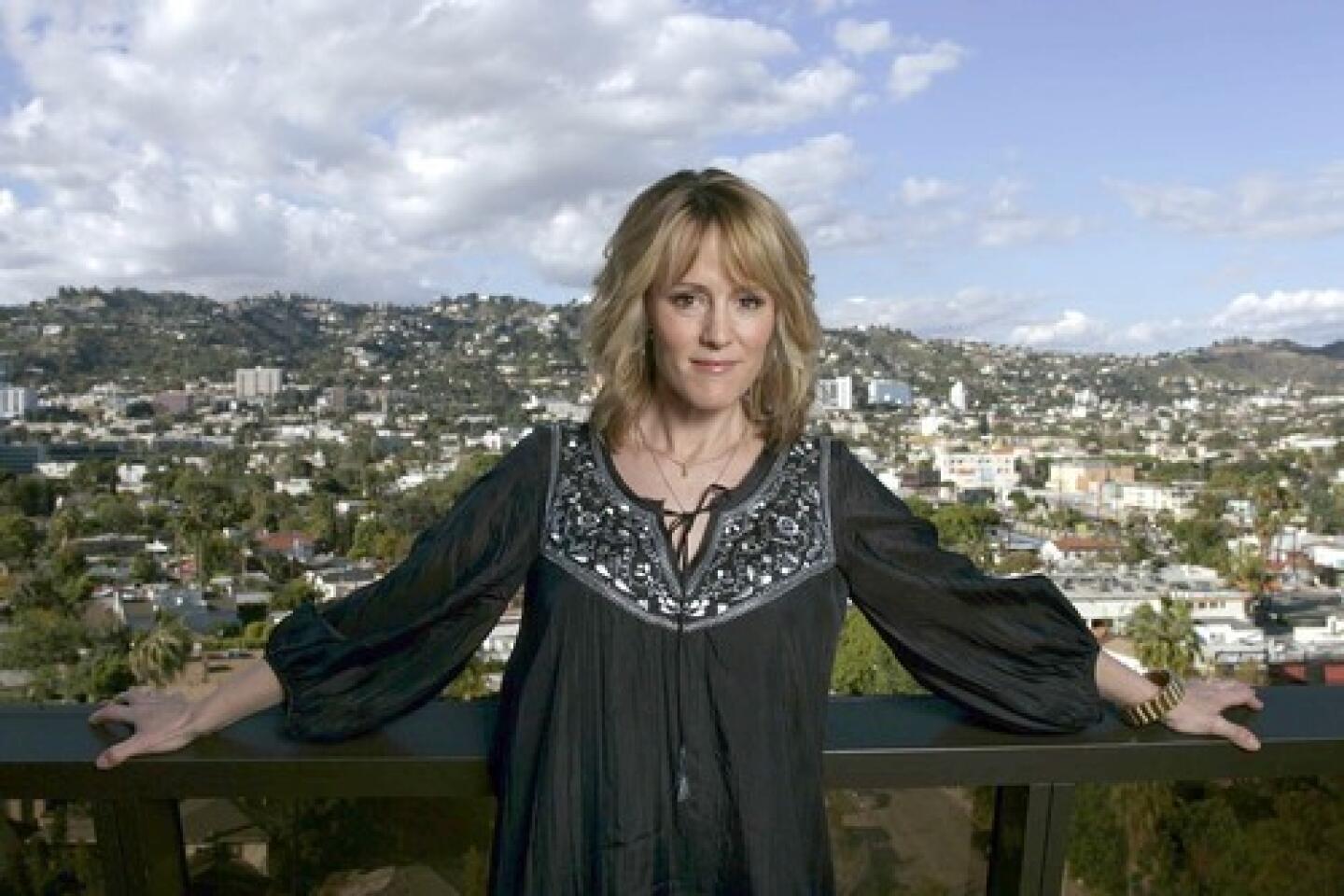 Hughes filmography
: "Some Kind of Wonderful"
Update:
Mary Stuart Masterson's taste for unconventional romantic stories continued with 1989's "Chances Are" in which her character fell in love with her reincarnated father, played by
Robert Downey Jr.
In "Fried Green Tomatoes" she was in a lesbian relationship in a less-than tolerant era, and she played a mentally unbalanced woman in love with an eccentric Johnny Depp in "Benny & Joon." Branching into television and stage, she is often recognized for her role on "Law & Order: Special Victims Unit," and was nominated for a Tony for her role in "Nine: The Musical" in 2003.
As for work behind the camera, Masterson started a production company, Barn Door Films, and directed her first feature film, ""The Cake Eaters." She gave birth to her first son with husband Jeremy Davidson in 2009 and had twins in 2011.
(Irfan Khan / Los Angeles Times)
Hughes filmography:
"Sixteen Candles," "The Breakfast Club," "Pretty in Pink"
Update:
Her era as Hughes' young protegee ended acrimoniously in the late '80s when Molly Ringwald turned down the lead role in Hughes' production of "Some Kind of Wonderful." In the '90s, she lived and worked in France for several years and made the transition to stage work. She appeared in "When Harry Met Sally" in London, the Broadway revival of "Cabaret" and the nationally touring production of "Sweet Charity." She currently stars on the ABC Family series "The Secret Life of the American Teenager" and gave birth to twins in July 2009.
In 2010, she became an author with the publication of her first book, "Getting the Pretty Back." Her second book, "When It Happens to You: A Novel in Stories," will be out in August 2012.
(Glenn Koenig / Los Angeles Times)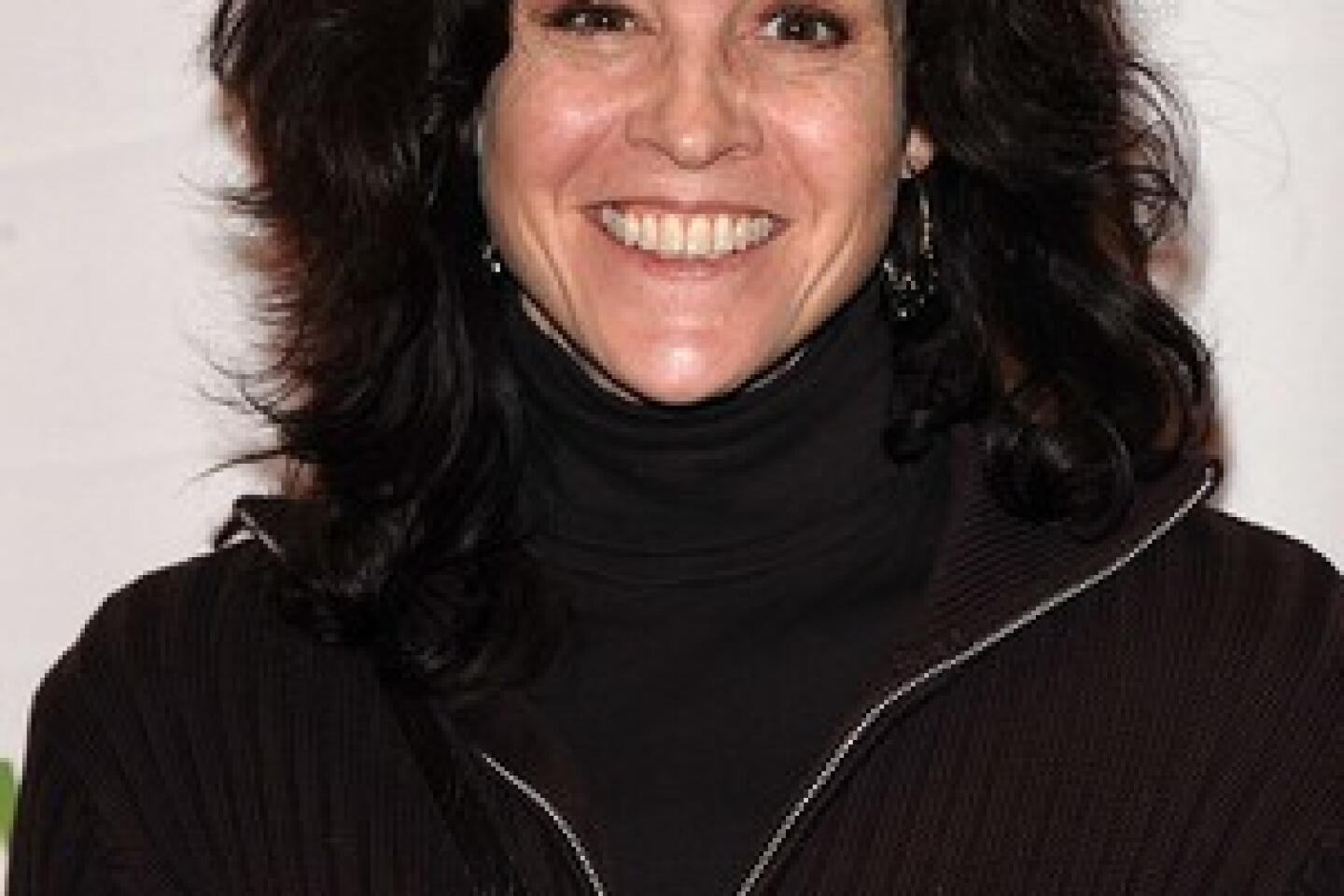 Hughes filmography:
"The Breakfast Club"
Update:
After a successful run in high-profile studio movies throughout the 1980s, which included "Short Circuit" and "Maid to Order," Ally Sheedy took the indie film route for the well-received "High Art" (1998). She has appeared onstage, including being the first female to play Hedwig in the off-Broadway production of "Hedwig and the Angry Inch" (a move that didn't go over well with critics), and most recently has been seen on three season finales of the USA series "Psych."
(Peter Kramer / Associated Press)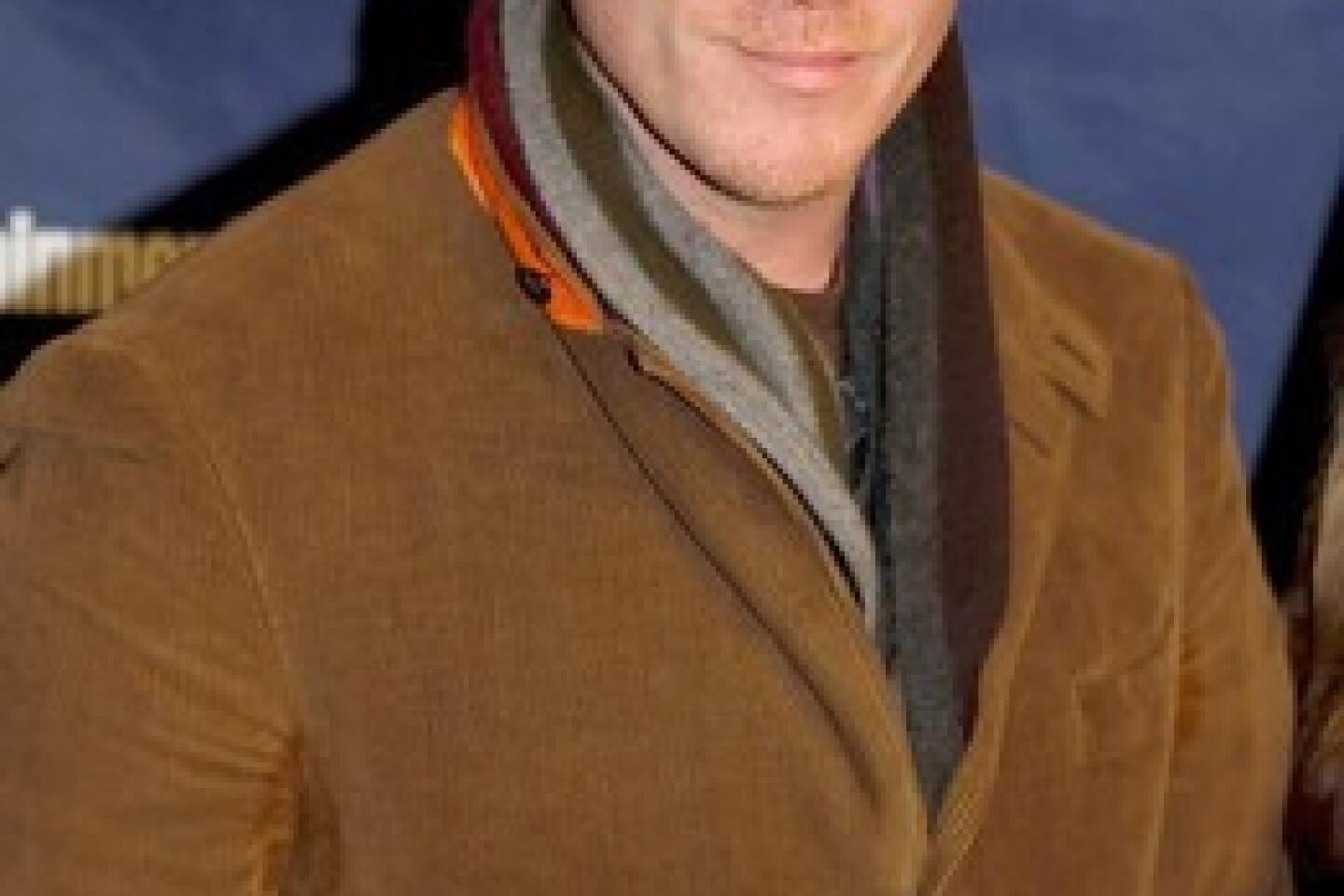 Hughes filmography:
"Sixteen Candles," "Weird Science," "The Breakfast Club"
Update:
The onetime skinny geek quickly grew tired of being typecast, so Anthony Michael Hall spent the latter part of the '80s working out and re-emerged buffed up and ready to bully in Tim Burton's 1990 fantasy "Edward Scissorhands." He's gone on to appear in several TV movies and recently completed six seasons on USA's series "The Dead Zone." He most recently appeared as a villain in the third season of Syfy's "Warehouse 13."
(George Frey / EPA)
Hughes filmography:
""Ferris Bueller''s Day Off""
Update:
Post-"Bueller," Alan Ruck had a recurring role on "Mad About You" and was one of the stars of "Spin City." He also had a supporting role in the 1994 action hit "Speed" and appeared in director David Koepp's fantasy comedy "Ghost Town" with Greg Kinnear, Ricky Gervais and Tea Leoni. He most joined the cast of the ABC Family series "Bunheads." He's married to Mireille Enos, star of "The Killing" and they have one daughter. He also has two children from a previous marriage.
(Alberto E. Rodriguez / Getty Images)
Hughes filmography:
""Sixteen Candles""
Update:
The guy who played Long Duk Dong has had a full career in showbiz since he fell out of a tree rip-roaring drunk in ""Sixteen Candles."" Gedde Watanabe played a gay nurse on ""ER"" in 1997-2003, did some work on ""Sesame Street"" and has voiced several Japanese characters on ""The Simpsons"" even though he doesn''t speak Japanese himself. He also appears onstage, including the Los Angeles theatrical production of "A Funny Thing Happened on the Way to the Forum" in 2001.
(Wally Skalij / Los Angeles Times)
Picture a film shoot somewhere in Canada. On one side of a swimming pool, the gear, the crew and most of the cast; on the other side, Molly Ringwald. They're shooting the rest of the scene before her part, so she sits on a box to wait. She begins tapping on her phone, and as the hours pass, that's all she does: Sit on the box, tapping. By the time the camera turns her way, she has finished the first draft of "When It Happens to You," the impassioned, clever title story of her first book of fiction, which hits shelves Tuesday.
"I've always written really well in places like that, where there's no pressure," she says. "This isn't your official writing time. You're in a place, and think, well, I'm stuck here anyway, so why not write."
Why not? Well, certainly, she has plenty of other things to do. She's married and has three children. She's a regular on the ABC Family drama "The Secret Life of the American Teenager." She has a jazz record coming out soon. She's one of the most recognizable movie stars of the 1980s, who gamely shows up for anniversary celebrations of "16 Candles," "The Breakfast Club" and "Pretty in Pink." Why make time to write at all?
---
FOR THE RECORD:
Molly Ringwald: In the Aug. 11 Calendar section, the caption for a photo accompanying an article about Molly Ringwald said it showed the actress in a scene from the film "Sweet Sixteen." The film's title is "Sixteen Candles." —

---
"When I was younger, I wanted to be a singer-actress-writer. Those three things. Obviously, the acting took off," she says dryly. We're sitting in a Brentwood cafe, the kind of place where the presence of the recognizable redhead is taken in stride. Ringwald, taller than you might expect, is slender and bubbly, excited to talk about books and writing. "I kept writing; I didn't know necessarily what I would do with it, but I just kept doing it."
Like many fictioneers, Ringwald's early work made it no farther than the nearest drawer. But after the success of 2010's "Getting the Pretty Back," a self-help memoir about turning 40 that made the L.A. Times bestseller list, she was emboldened. That book, she acknowledges, was written with her film fans in mind. "When It Happens to You" is heavier fare, an unexpected detour into literary fiction. It's a multivoiced look — connecting stories that take the form of a novel — into the private lives of women, framed around one year in a teetering marriage.
"I was really interested in writing about betrayal. Not just one betrayal, I wanted to write about all different kinds," she says. The characters, rendered in graceful sentences, breathe with life. They suffer a cheating spouse, mothers both frigid and over-protective, and the unwitting cruelty of a small child. Then there's the insouciantly selfish French boyfriend — fans of Ringwald may remember her first marriage was to a Frenchman.
"No matter what I write, people are always going to wonder, is this her life? Is this her? I can't control the way that people read my writing. I can only control what I write," says the 44-year-old actress. "I take from myself — I feel like I'm all of the characters and none of the characters. I'm like a magpie: I take from everywhere."
That doesn't just mean conversations with other mothers at the playground. Ringwald cites Joan Didion,F. Scott Fitzgerald, Ann Patchett and Carol Shields as major literary influences. And the master of American short fiction, Raymond Carver.
At 19, Ringwald was staying in the New York apartment of costume designer Colleen Atwood. "She always had great taste in books," Ringwald remembers. "One night she was out and I couldn't sleep, and there was [Carver's] 'What We Talk About When We Talk About Love.' I picked it up and I was just — just blown away. By him, by his style and by his writing. My family is from Northern California, and I recognized the voices. It sounded familiar to me, somehow."
The daughter of a jazz pianist, Molly began performing as a child, recording the record "I Wanna Be Loved by You — Molly Sings" with her father's band at age 6. She became a cast member on the television show "The Facts of Life" as a pre-teen, but became a star in the trilogy of John Hughes films for which she is so well remembered. She then took on more grown-up roles — in "Fresh Horses," "For Keeps?" and "The Pick-Up Artist."
Through it all, she read like an English major. Instead of attending college, she moved to France in the mid-'80s, where she was directed byJean-Luc Godard in his version of "King Lear." France was something of a refuge, an escape from the American cultural label she didn't want to get stuck with. It appeared on advance copies of her book: "Brat Pack icon."
"I died when I saw that. I died," she says. The only time the warm and open Ringwald's aspect changes is when the words "Brat Pack" are uttered. It's like an invisible shield shutters into place. "You spend your whole life —" she stops for a moment, and the shield lifts. "People have other problems that are much more important than whether or not I'm called a member of the Brat Pack," she says.
"I have very little interest in those movies. I would say, almost zero interest," she said earlier. "I also completely respect how much they mean to other people. A lot of people have their memories kind of wrapped up in me." That goes for people not just of her generation. Thanks to the Internet, another generation has seen her as, Time magazine wrote, America's favorite teenager. "You'd think in one way that you want to stay 16 forever — but you don't really. Would you want to be identified for what you did when you were 16 years old?"
In the last 15 years, Ringwald has appeared on various TV shows, in film and on the stage. She made her Broadway debut in "Cabaret," has performed in London and New York, and starred in "Sweet Charity" at the Pantages in 2006.
The fact is, Ringwald is looking forward, not back. In conversation, she often jumps ahead, leaving sentences unfinished and moving on to develop her thought. She wrote the stories of "When It Happens to You," in sequential order, and always kept the next story in mind while writing. Now, she's got the seed of an idea for her next book, maybe a novel. "It's like a little grain that's going to turn into a pearl in my head," she says. "It's going to get bigger and bigger and eventually it's going to be too big to hold there, and I'm going to have to write it down."
But first, she's got the idea to adapt "When It Happens to You" for the screen. "It's something I'm very interested in doing," she says. She also plans to star and direct.
Why not?
Get our L.A. Goes Out newsletter, with the week's best events, to help you explore and experience our city.
You may occasionally receive promotional content from the Los Angeles Times.