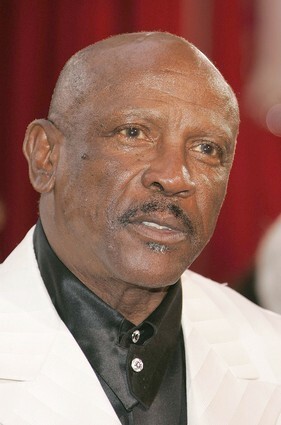 9 Images
'80s action stars: Where are they now?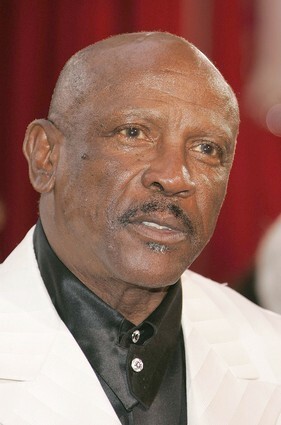 By Patrick Day and Deborah Netburn, Los Angles Times Staff Writers

Louis Gossett Jr.

He kicked off the '80s with an Oscar for best supporting actor in "An Officer and a Gentlemen" and followed it up with a series of action flicks of varying degrees of quality, from the Indiana Jones knockoff "Firewalker" (1986) to the cult hit "Iron Eagle" series. He also got to perform a live birth as the alien Jeriba "Jerry" Shigan in "Enemy Mine" (1985).

Post-'80s highlight: He had a recurring role on the hit series "Stargate SG-1."

Post-'80s lowlight: Hosting Fox's "When Animals Attack 3."

Where are they now? Doing voice-over work for animated series and video games, including the hit "Half-Life" series, and appearing in mostly low-budget films. His latest role, though, was in Tyler Perry's "Why Did I Get Married, Too?"
(Vince Bucci / Getty Images)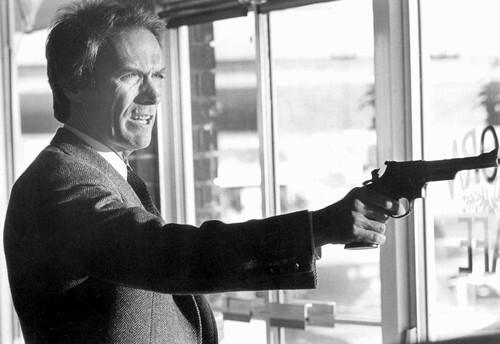 Clint Eastwood

Clint Eastwood is Hollywood legend. He got his big break in 1959 when he starred as Rowdy Yates in the long-running television series "Rawhide." He spent most of the '60s playing cowboys; in the '70s he trended toward tough-talking cops like Harry Callahan in "Dirty Harry," and in the '80s he somehow landed a whole lot of military roles.

Post-'80s highlight: Four Oscar awards for "Million Dollar Baby," a film he directed and starred in, including Best Picture, Best Director.

Post-'80s lowlight: Not too much has gone wrong for Clint over the years, but 1997's "Midnight in the Garden of Good and Evil" was not a great film.

Where are they now? Eastwood did two films about World War II -- "Flags of Our Fathers" and "Letters From Iwo Jima," two well-received 2008 films -- "The Changeling" with Angelina Jolie and "Gran Torino" -- and the South African sports drama "Invictus."
(Warner Bros.)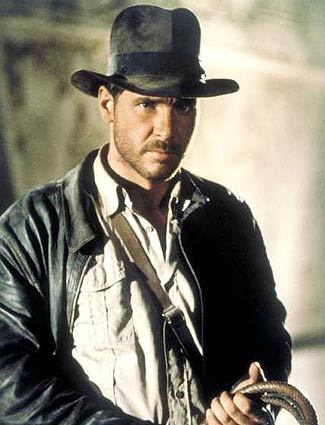 Harrison Ford

He looks like a dad, but he's actually an action star. He can take a punch, but you can tell it hurts him, and that's what makes him awesome. In the '80s Ford worked like a fiend -- wrapping up the last two chapters of "Star Wars," filming all three "Indiana Jones" films and starring in Ridley Scott's iconic "Blade Runner."

Post-'80s highlight: Ford managed to keep the magic going a few years past the '80s with 1993's "The Fugitive."

Post-'80s lowlight: Ford made a movie called "Firewall," and nobody cared.

Where are they now? The fourth installment of "Indiana Jones" was released in summer 2008, then came Wayne Kramer's "Crossing Over" and "Extraordinary Measures" with Brendan Frasier. "Cowboys and Aliens" is coming up.
(Lucasfilm Ltd. & TM)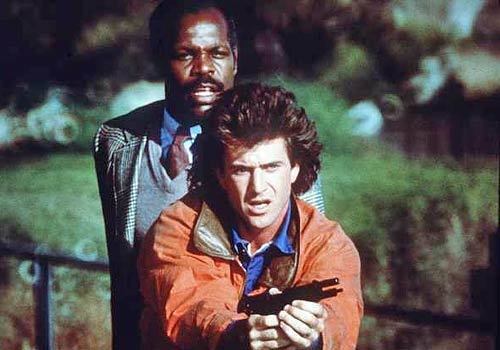 Mel Gibson

After working in film and TV in Australia, Gibson broke through to American audiences as the post-apocalyptic hero Mad Max in George Miller's futuristic trilogy. Then he made the leap to big studio action fare with Richard Donner's "Lethal Weapon" series, which gradually turned Mel into a cuddly action star always ready with a quip.

Post-'80s highlight: Winning the Best Director and Best Picture Oscars in 1996 for "Braveheart."

Post-'80s lowlight: His ill-advised comments upon being pulled over for drunk driving in Malibu in 2006.

Where are they now? His self-funded blockbuster "The Passion of the Christ" allowed Gibson to choose his own career path. He's since directed one semi-well-received film ("Apocalypto"), bought his own island in the Pacific, and done the 2010 thriller "Edge of Darkness."
()
Jean-Claude Van Damme

"The Muscles From Brussels" kicked his way into American hearts during the 1980s with such fare as "No Retreat, No Surrender," "Bloodsport" and, of course, "Kickboxer."

Post-'80s highlight: By 1994, Van Damme had graduated from B-grade action stuff to working with A-list talent like director John Woo, who made his American debut with Van Damme in "Hard Target" (1993).

Post-'80s lowlight: His movies started going straight to video in 2001 and he was reportedly diagnosed with bipolar disorder.

Where are they now? Still kicking. He's playing himself in the celebrity sendup "JCVD" and has reportedly signed on, with action heroine Michelle Yeoh, to voice a character in "Kung Fu Panda 2." "Universal Soldiers IV" is still in rumor phase.
(Columbia/TriStar Pictures)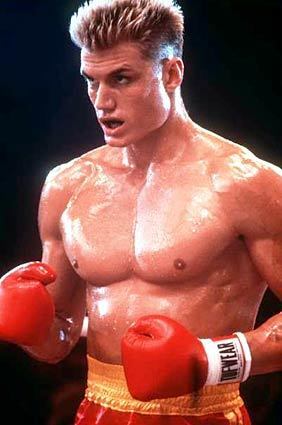 Dolph Lundgren

He played the Punisher, He-Man and a Universal Soldier, but that goes with the action movie territory. You probably didn't know that he holds a master's degree in chemical engineering and was a Fulbright scholar before passing on the academic stuff to shoot fake guns in the movies.

Post-'80s highlight: He expanded into directing with "The Defender" (2004), an anti-terrorism actioner that co-starred Jerry Springer as the president of the United States.

Post-'80s lowlight: He hasn't appeared in a major theatrical release since "Johnny Mnemonic" (1995).

Where are they now? He worked on the direct-to-video "Missionary Man," which he co-wrote, directed and stars in. He will be seen soon with other 80s action stars in "The Expendables."
(MGM/AU Home Entertainment)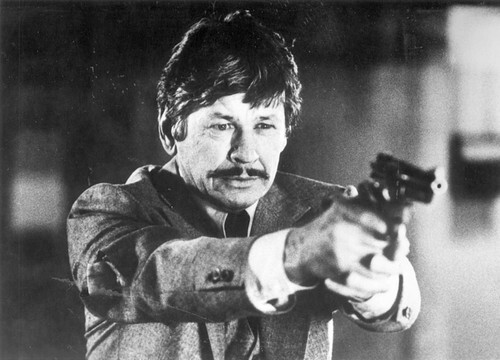 Charles Bronson

In the '60s, he starred in such action classics as "The Great Escape," "The Magnificent Seven" and "Once Upon a Time in the West," but by the time the '80s arrived, he was cashing in on his "Death Wish" notoriety in sequel after sequel, along with violent flicks like "Act of Vengeance" and "Messenger of Death."

Post-'80s highlight: Bronson was able to escape the low-budget action genre with his appearance in the TV movie adaptation of Jack London's "The Sea Wolf."

Post-'80s lowlight: "Death Wish V: The Face of Death" (1994)

Where are they now? Bronson died of pneumonia and Alzheimer's disease in 2003.
(Handout)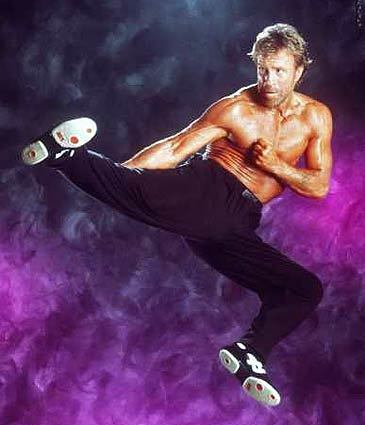 Chuck Norris

Carlos Ray "Chuck" Norris: Creator of Chun Kuk Do, outspoken Christian and inspiration for the Internet phenomenon "Chuck Norris Facts." He also made a whole bunch of movies in the '80s. Some where he shot a lot of guns, others where he kicked a lot of people. Sometimes both.

Post-'80s highlight: "Walker, Texas Ranger" ran for nine seasons on CBS.

Post-'80s lowlight: Co-starring with a dog in "Top Dog" (1995).

Where are they now? Writing a weekly column on faith, politics, family and kickboxing for conservative website WorldNetDaily, filling in as a host on Fox News Channel and working for his youth program Kickstart. He's also still selling Total Body Gyms.
(unknown)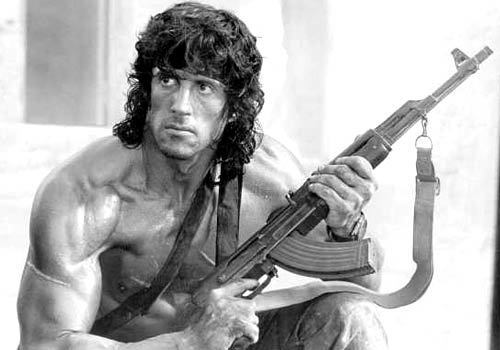 Sylvester Stallone

After his double Oscar nominations for writing and starring in "Rocky," Stallone preferred to use his fingers for pulling triggers rather than typing – "First Blood," "Rambo," "Cobra" and "Tango & Cash" highlighted his Reagan years.

Post-'80s highlight: "Cliffhanger" (1993)

Post-'80s lowlight: "D-Tox" (2002) went straight to video in the U.S.

Where are they now? After respectably resurrecting his best character once more for "Rocky Balboa" (2006), Stallone is pushed his luck with "John Rambo." He's now directing a cast with a mix of reent and '80s action stars in "The Expendables."
(Tri-Star Pictures)