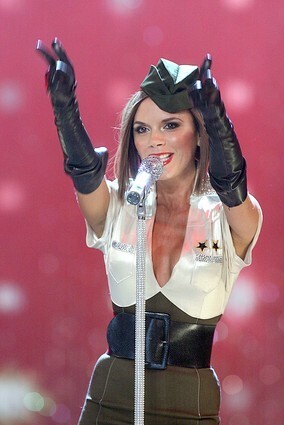 10 Images
Victoria Beckham: Life in Pictures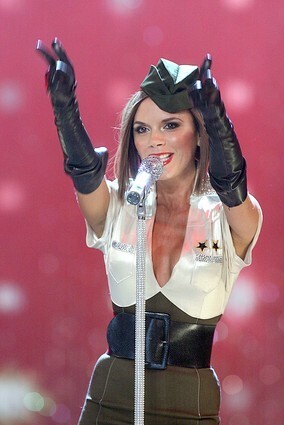 Victoria Beckham
Spicy beginnings
Back in 1994, a pouty brunette with a flawless body and a taste for couture joined the Spice Girls. She was dubbed Posh Spice. The group's first single, "Wannabe," rocketed to No. 1 in the U.S. and Britain.
After the extraordinary success of their first and second albums, the Spice Girls' third album, "Forever," was poorly received. The group called it quits for a few years.
In 2007, it decided to reunite.
(Gabriel Bouys / AFP / Getty Images)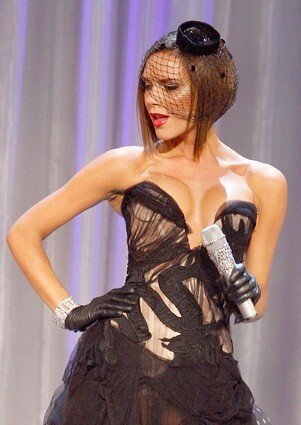 Going solo
Victoria had a moderately successful solo career in Britain, but her music never made it to America. Beyonce, however, covered Victoria's song "Resentment."
(Mark Mainz / Getty Images)
Victoria vs. dentists
Victoria incensed the British Dental Assn. when she wore a fake lip ring to one of her concerts. They accused her of being irresponsible and setting a bad example for young fans.
(Mark J. Terrill / Associated Press)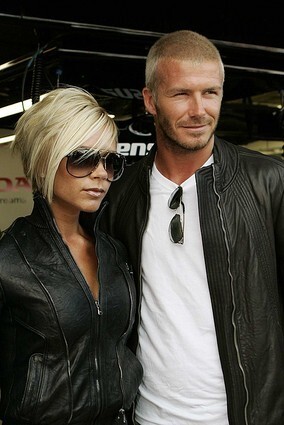 Posh and Becks
Victoria is married to metrosexual soccer player David Beckham. They have three sons together. Posh and Becks are the British Tomkat. Actually, Posh and Becks are close friends with Tom and Katie.
(Associated Press)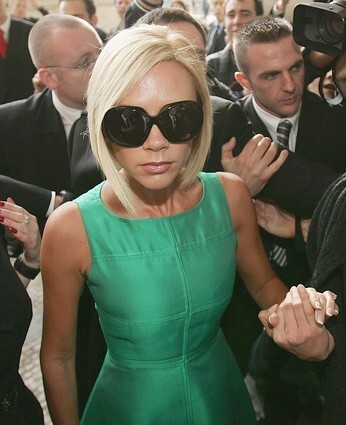 Model
The impossibly thin Victoria looked right at home walking the catwalk for Maria Grachvogel and Roberto Cavalli. She was also the face of Rocawear.
(Francois Durand / Getty Images)
Casual Spice?
Victoria is rarely seen wearing anything that can be construed as casual, but that didn't stop her from designing a line of jeans. VB Rocks is a division of Rock & Republic. The $300 jeans were a hit around the world.
Her new line of jeans, not associated with Rock & Republic, is called DVB Style.
(Koichi Kamoshida / Getty Images)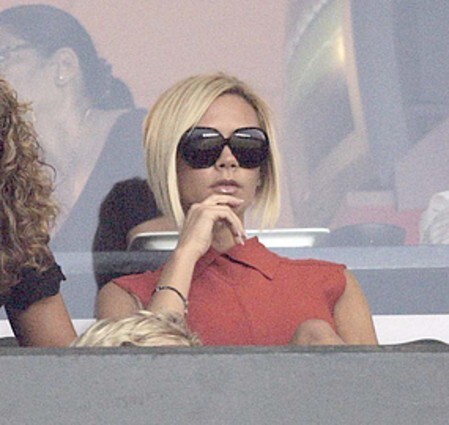 Look like me, dress like me, smell like me
On top of her denim lines, Victoria makes handbags and jewelry for a Japanese store called Samantha Thavasa. She also has a line of sunglasses and a fragrance called Intimately Beckham.
(Lori Shepler / Los Angeles Times)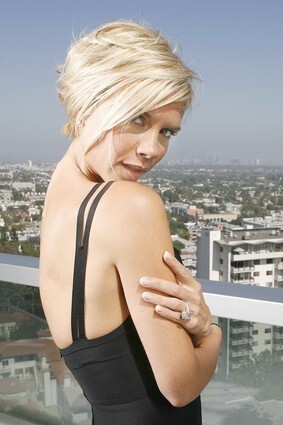 by, Victoria
Victoria's autobiography, "Learning to Fly," was tremendously successful.
Her fashion guide, "That Extra Half an Inch: Hair, Heels and Everything In Between," was also a hit.
(Kirk McKoy / Los Angeles Times)
TV
Why act when you can just shoot reality documentaries?
"Being Victoria Beckham" followed Victoria's journey as a solo artist.
"The Real Beckhams" detailed David and Victoria's move to Madrid.
"Full Length & Fabulous: The Beckhams' World Cup Party" watched Victoria and David prepping their bash, and showed the party itself.
"Victoria Beckham: Coming to America" documented her move to the States.
(Richard Hartog / Los Angeles Times)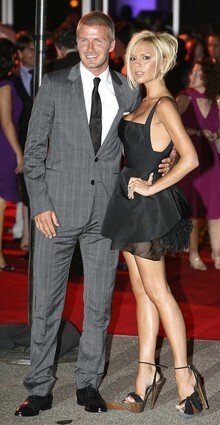 David on Victoria
Victoria likes to be in control, and David told W magazine he's fine with that. "I trust my wife 110%t … When people say, 'Victoria wears the trousers,' I'm happy with that."
David seems easygoing across the board. When asked how he felt when his teammates mocked his dyed blonde hair by calling him Marilyn, David told W, "It's always been in jest, a friendly banter."
(Rene Macura / AP)