'X Factor' debut could mean a Simon Cowell-less 'American Idol'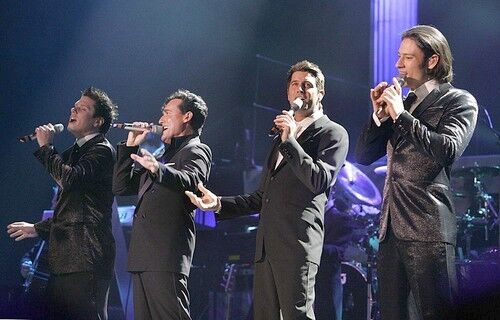 Back to basics
When he was not on-screen, terrorizing wanna-be idols, Simon was creating his own pop-opera wondergroup, "Il Divo." The group, comprised of four male singers of different nationalities, released its debut album in 2005.
(Lawrence K. Ho / Los Angeles Times)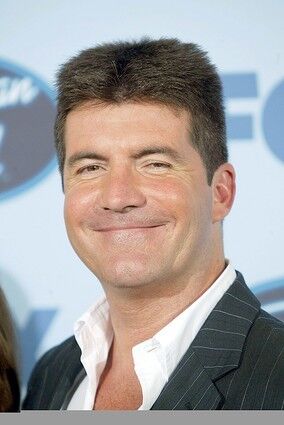 Simon gets 'Punk'd'
Simon is known for giving "American Idol" host Ryan Seacrest a pretty tough time on the series. Ryan got a little redemption, however, when he teamed up with Randy Jackson to trick Simon on "Punk'd." The pranksters led Simon to believe that his $400,000 Rolls Royce had been stolen.
(Frederick M. Brown / Getty Images)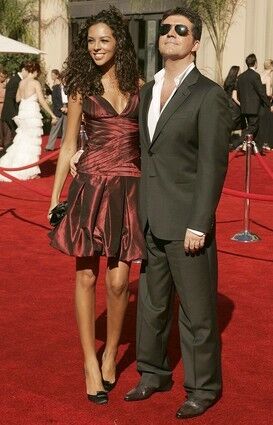 Love life
Simon dated British television personality Terri Seymour from 2002 until 2008. He's currently single... and will have some time on his hands after he leaves American Idol next season.
(Anne Cusack / Los Angeles Times)
Simon Cowell is on the move.
"American Idol's" star judge and Fox plan to launch a U.S. version of his wildly popular British music talent show "The X Factor" in 2011, people close to the situation said. As a result, this year may be Cowell's last with a full-time presence on the nation's most popular television series, which begins its ninth season Tuesday.
The network and the British television personality, famous on both sides of the Atlantic, have been furiously negotiating for days, and an agreement on the new program, in which Cowell would again be a judge, could be announced as early as this week.
Losing "American Idol's" linchpin personality as a regular could seriously damage a program other networks have enviously dubbed "The Death Star" for its ability to annihilate nearly every program thrown against it. Since its 2002 summer premiere, "Idol" has transformed unknowns such as Kelly Clarkson and Carrie Underwood into bona fide pop music stars and routinely averaged over 20 million viewers -- in no small part because of Cowell's acid wit and often brutal frankness.
Cowell's change in status comes at a time when the show faces an important new test this season as talk show host Ellen DeGeneres steps in to replace longtime judge Paula Abdul, who left last summer in a salary dispute.
But Fox, 19 Entertainment and FremantleMedia have made it clear that the powerhouse show, in which Cowell's precise future role for the moment remains unclear, will continue. Despite a cooling in its ratings over the last few years, "Idol" continues to be a network cash cow.
Fox executives vigorously lobbied Cowell, who declined through a spokesperson to comment, to maintain his current role on the show. Network President Peter Rice even flew to London recently to persuade him to stay.
But Cowell, who has been quite vocal about his weariness with "Idol" and desire to pursue "X Factor," apparently could not be swayed.
While Cowell is seen by many to be irreplaceable, CKX Chief Executive Robert F.X. Sillerman said he is not sweating. CKX is the parent company of 19 Entertainment and also profits handsomely from the show.
"Simon Cowell is a spectacular talent," Sillerman said. "Having said that, 'American Idol' is much bigger than any one individual."
Added Sillerman, in a reference to a common TV industry question these days as to whether DeGeneres was hired to be the next Paula or the next Simon: "Maybe Ellen is the next focal point."
Leaving "Idol" won't lighten Cowell's workload, but it could fatten his wallet. While he is well paid for his judging duties on "Idol" -- an estimated $36 million per season -- he is still just an employee. If "X Factor," a show he will both produce and judge, becomes a hit, he would have a greater financial stake in its success.
"He feels like a hired hand," said Cowell pal Nigel Lythgoe, a former executive producer of "American Idol" and current executive producer and judge of Fox's "So You Think You Can Dance." "He doesn't produce 'Idol' . . . where with `X Factor' he controls the show."
Besides "American Idol" and "X Factor," Cowell is also a judge on "Britain's Got Talent" and an executive producer on NBC's "America's Got Talent."
Fox's tentative plans are to premiere the U.S. version of "X Factor" in fall 2011 when "American Idol" is on hiatus. Being home to both "Idol," still the country's most-watched show among the coveted adults 18-to-49 demographic, and "X Factor" could be a huge boon to Fox. The U.S. "X Factor" will be produced by FremantleMedia and Syco, Cowell's production company.
What will happen to a Cowell-less "Idol" remains to be seen, but "X Factor" has once before prevailed over the "Idol" format. In Britain, "X Factor" remains the country's No. 1 series, dominating the ratings on Saturday nights (and most Sundays when the results shows air) and making Cowell one of its biggest celebrities.
On both "Idol" and "X Factor" viewers pick the winner. But there are a few significant differences between formats. On "X Factor," contestants are divided into four categories -- "girls," "boys," "groups" and "over 25s" -- and each competitor is mentored by one of the show's four judges. In Britain, they are Cowell, Australian singer and actress Dannii Minogue, Irish music manager Louis Walsh and British singer and songwriter Cheryl Cole.
Because of the broader contestant pool, "X Factor" has tended to feature a wider range of talent, from the diamond in the rough to the truly cringe-worthy spectacle. Its biggest success story is pop star Leona Lewis, who won the show's third season in 2006.
Fox's addition of "X Factor," which would join "American Idol" and "So You Think You Can Dance," arms the network with a formidable trio of prime-time reality programs that would strengthen an already muscular lineup. However, there is a possible downside: Even if a Cowell-less "Idol" can hold its audience, Fox may lose viewers by over-relying on music and dance talent shows.
Landing "X-Factor" on Fox culminates Cowell's efforts to control his own creative platform apart from "American Idol" creator Simon Fuller. The duo first collaborated on Britain's "Pop Idol," the predecessor to "American Idol," with Fuller producing and Cowell judging.
The two clashed when Cowell created "X Factor." That show became an instant hit in 2004, and a year later Fuller sued Cowell and "X Factor" producer FremantleMedia for copyright infringement. The parties settled out of court, but 19 Entertainment obtained a stake in "X Factor" as a result.
Fuller also declined through a spokesperson to comment.
---
Get our L.A. Goes Out newsletter, with the week's best events, to help you explore and experience our city.
You may occasionally receive promotional content from the Los Angeles Times.