'Crazy Rich Asians' cast, crew at historic premiere: 'This is more than a movie. This is a movement'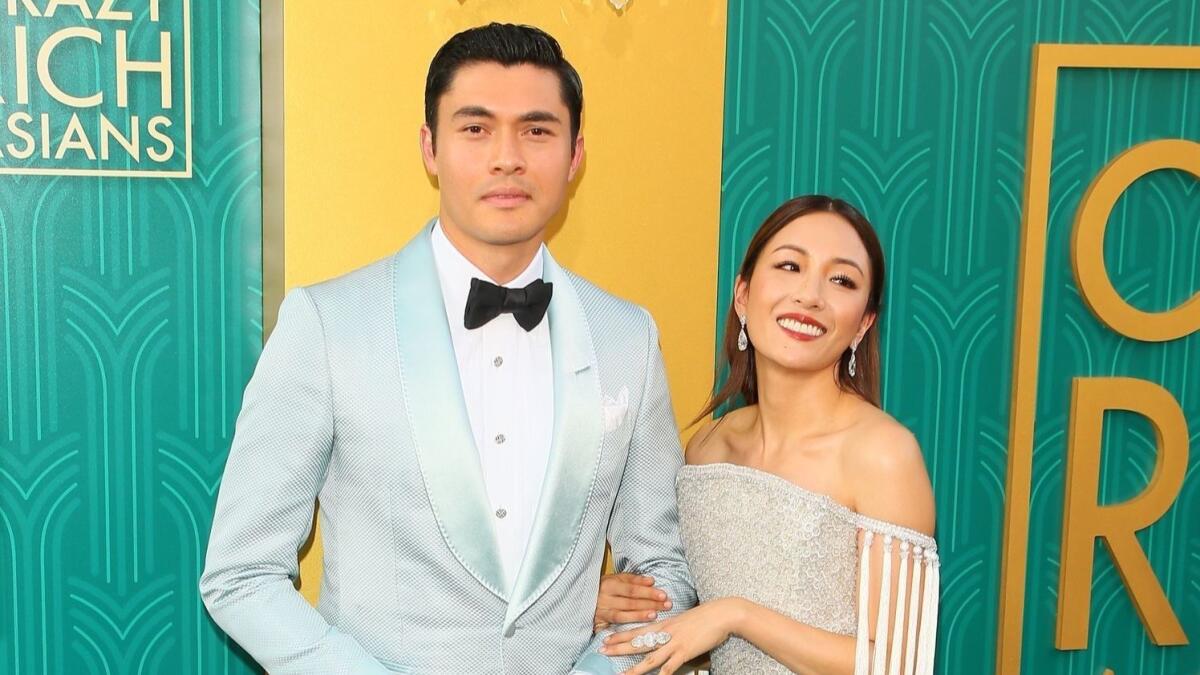 At first glance, it appeared like a typical night on Hollywood Boulevard. Streets were blocked off, crowds gathered and paparazzi were in place, as yet another red carpet event took over the Hollywood and Highland block on Tuesday.
But up close, it felt anything but business as usual. A contagious energy flooded the scene, as cast and crew members arrived in celebration of the "Crazy Rich Asians" premiere. The romantic comedy marks the first Asian American-focused studio movie since "The Joy Luck Club" 25 years ago, and the historic moment did not seem lost on anyone present.
Screenwriter Adele Lim attempted to capture the moment: "The car was pulling up — and I've lived in this town. [The street] gets closed up so often — And now it's for us?! I can't describe the feeling. I'm elated, proud and just overwhelmed."
That feeling of the night being "for us," was echoed by actor Daniel Dae Kim. The "Hawaii Five-0" alum, who famously left the CBS show after pay discrepancies between him and his white costars, said he wanted to attend the premiere to support the film and cast. "It's a pretty significant night for every Asian American who's working in this business. And for every Asian American period," he shared on the carpet. "It's a watershed event for all of us."
"Crazy Rich Asians," hitting theaters Aug. 15, was adapted from Kevin Kwan's 2013 novel of the same name. The book is the first of a trilogy and follows New Yorker Rachel Chu (Constance Wu) as she meets the extremely wealthy family of her boyfriend Nick Young (Henry Golding) in Singapore.
Kwan began writing the story in 2009, so for him, the premiere could not come sooner. "I'm so ready for the world to see this movie. It's a dream come true," he told The Times, moments after posing for photographers. With the story "a little bit" based on his own childhood in Singapore, he says his family and friends back home are organizing their own viewing parties.
As for him, he's focused on the after-party, with fingers crossed that the project leaves an impact.
"I hope this movie's looked at in the way that "The Outsiders" is looked at," Kwan shared. "When you look at the DVD box, you see Tom Cruise, Patrick Swayze, Rob Lowe, all these amazing actors that were nobodies when they first made that movie, and I hope that happens here with this movie, too. Of course, we have some really famous actors but so many young discoveries."
One of the Hollywood newcomers is Victoria Loke. This is her first film — and her first time on a red carpet. The Singapore actress was in the right place at the right time when a casting call was held practically in her backyard. In the audition, she met director Jon M. Chu and the producers, who "were just laughing all the time. I felt so much love and energy. It started all the way from the audition process with me."
Once cast as Fiona Cheng, she says on the set, "all of us had that feeling that we're doing something special that's going to be very poignant for years now on … It's so surreal."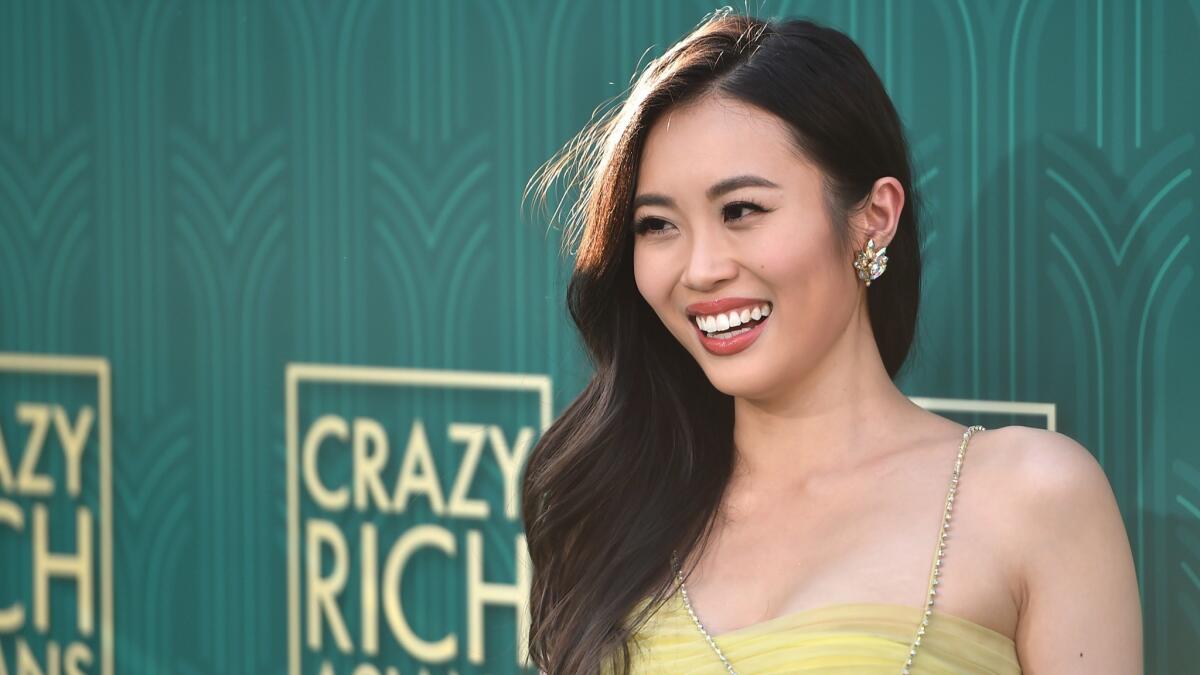 Nico Santos, who plays Oliver T'sien, was pinching himself too. "I never thought I'd be here," he exulted, taking in the scene. Santos was born and raised in the Philippines and immigrated to the United States when he was 16. The actor, known for playing Mateo Liwanag on NBC's "Superstore," says when he read Kwan's book, he felt the part of Oliver was perfect for him. He "bugged" his agents for months to get an audition and nailed it.
"All of us Asian actors who ended up in this project, we're all yearning for the same thing — for that representation," Santos asserted.
"It's a long road. It was a hard road coming in," "Glee" breakout Harry Shum Jr., who plays Charlie Wu, said of the obstacles he faced in the industry as an actor of Asian descent. "You play certain roles that are very stereotypical and then you try and make something out of it. You try to put your own spin to it and just to be looked at as a human as opposed to just an Asian person in the role. In the short term, I think just having more roles and movies like this that tell unique stories from all different backgrounds is truly important. Hopefully that'll spur something different for the long term.
"I think part of it is also speaking up. When you have a role that starts to veer towards more of a stereotype, speak up to the producers, directors and [other] people that are able to make that film's decisions."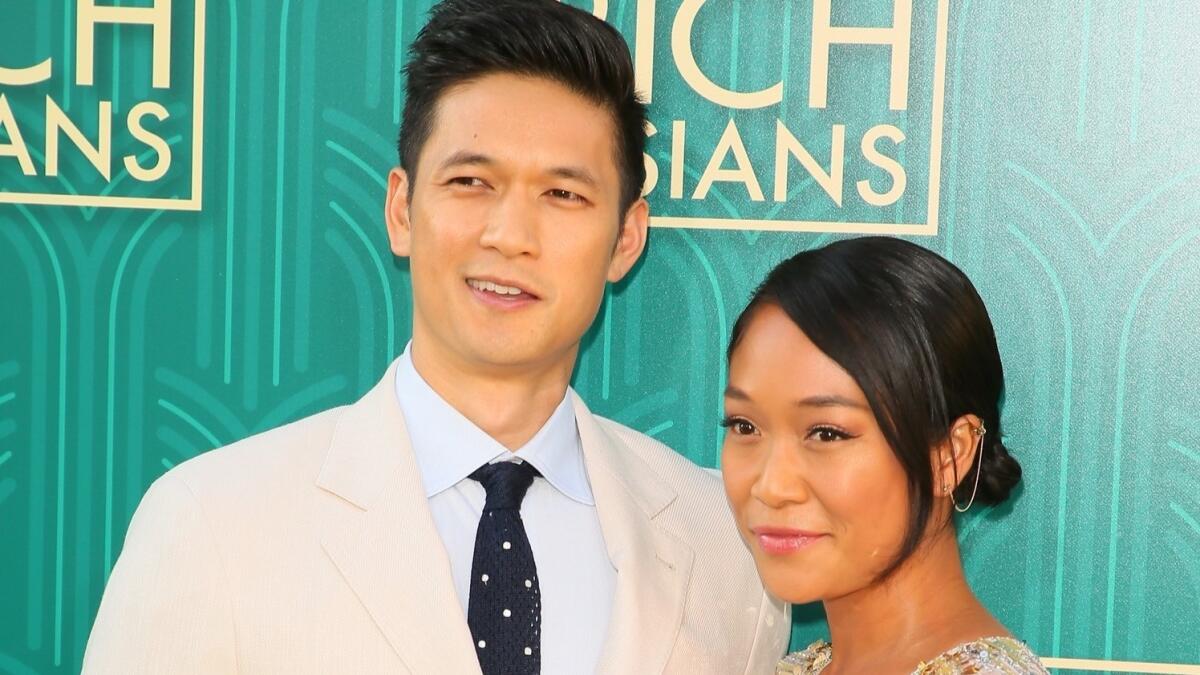 While in development, the movie received an offer from Netflix, but Kwan and Chu ultimately accepted a bid from Warner Bros. for a wide theatrical release. In Chu's words, an appearance on the big screen "trickles down and sends a message to the whole world that we are important, that we're more than just nerds or martial artists or sex kittens. There's so much more to us."
That's something for which Singapore actress Tan Kheng Hua is thankful. Having the film appear in theaters means "a moment of connection and community to all be in the same place, at the same time, watching the same thing and to be able to walk out and start dialogues."
Before heading inside to watch their hard work paid off in the TCL Chinese Theatre, Ken Jeong, who plays Awkwafina's father in the film, added with passion, "This is more than a movie. This is a movement. This is bigger than all of us, and that's why we're all here."
Get our L.A. Goes Out newsletter, with the week's best events, to help you explore and experience our city.
You may occasionally receive promotional content from the Los Angeles Times.