Critics groups band together to redefine who covers Hollywood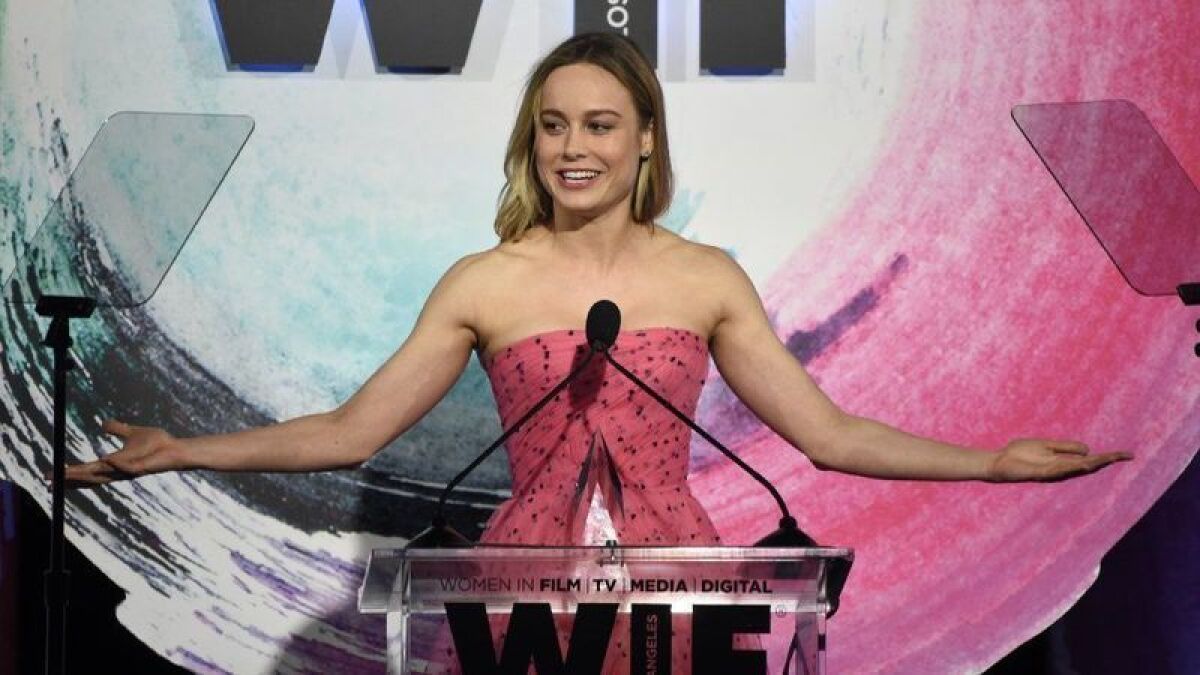 At a time when entertainment journalism has come under fire for its lack of diversity and inclusion, a new coalition is hoping to redefine who gets to write about Hollywood.
Critics Groups for Equality in Media, the newly announced alliance, will aim to improve the conditions for women, people of color and LGBTQ journalists covering film and television.
"Unfortunately, there are a lot more headlines about inclusion and diversity than what is still reality for journalists and critics, which is still a bastion for cis, straight white men," John Griffiths, executive director of GALECA: The Society of LGBTQ Entertainment Critics, told The Times on Wednesday.
The new coalition's goals include pushing for better pay and inclusive representation at media outlets; strengthening relationships with studios, networks and public-relations firms; and nurturing the next generation of voices.
In addition to GALECA, the alliance includes the African American Film Critics Assn.AAFCA); the Features Forum of the Asian American Journalists Assn.; the Latino Entertainment Journalists Assn.; the Online Assn. of Female Film Critics; and Time's Up Entertainment. (The latter recently launched Critical, an opt-in press database designed to support greater diversity among critics and entertainment reporters.) Others will be invited to join in the future.
The assembly arrives after a notable year for underrepresented groups in Hollywood. A record number of women and people of color appeared in films, while television shows saw major growth in the number of LGBTQ characters. Collectively, 2018 was arguably a year in which the stories told on screen more closely reflected the demographics of audiences watching them than ever before.
However, such strides have not necessarily carried over into newsrooms or the entities that work with them regularly.
Actress Brie Larson highlighted the problem last year in a speech at the Women in Film gala in which she advocated for inclusion among film critics. Major film festivals, including Sundance, Toronto and SXSW, then unveiled initiatives to to do just that.
"Some studios and networks and PR representatives and media outlets really get it — they see the benefit to both humanity and the bottom line of engaging with the underrepresented who cover Hollywood — but others still don't," GALECA's Griffiths said. "Maybe they just don't see those headlines, and they're just writing us off. We're joining together so we can find solutions to stop that from happening."
Among the potential initiatives is a watchdog system of grading studios, networks and PR houses annually on the quality of their engagement with each group, as well as special honors for public-relations professionals and media executives who prioritize inclusion in media.
The debut of CGEM comes at a critical time in the criticism space, which has recently been under fire from both content makers and consumers. Most notably, Lizzo, Ariana Grande, Michael Che and Olivia Munn made headlines for their critic-slamming comments, while fans harassed those who wrote negative reviews of films like "Avengers: Endgame" and "Detective Pikachu."
"Arts critics and journalists are at the front lines of delivering messages about entertainment," said AAFCA co-founder and president Gil Robertson in an interview. "Technology has opened that door to anyone with a computer to share their thoughts about whatever they want to, but for those of us who are vetted, trained and skilled, we can make more headway for the validity of our work by working together."
And at the very least, it'll make all those industry events a bit more bearable.
"Being an entertainment journalist, sometimes I'm still the only woman or person of color in the room," said Mariecar Mendoza, director of Asian American Journalists Assn.'s Features Forum. "Now it's strength in numbers."
Twitter: @cashleelee
---
Get our daily Entertainment newsletter
Get the day's top stories on Hollywood, film, television, music, arts, culture and more.
You may occasionally receive promotional content from the Los Angeles Times.