9 Images
Disney's animated lineup: 1984-1994
The new
documentary
"Waking Sleeping Beauty" charts Disney Animation's return to prominence after years of creative malaise following
Walt Disney
's death. You can read Kenneth Turan's review
here
. But if your recollection of Disney's animated films from the period of 1984-1994 begins with "Beauty and the Beast" and ends with "The Lion King," here's a refresher on the studio's ramp-up to glory.
(Disney)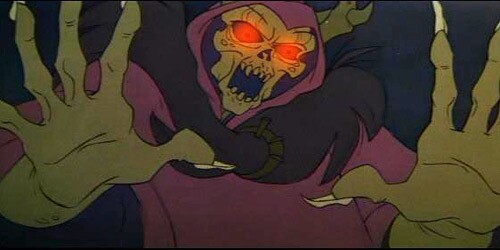 At the time of its release, this fantasy based on the book by Lloyd Alexander was the most expensive animated film ever produced -- with a budget of $25 million. It was also the first Disney animated film to receive a PG rating for its frightening images of the undead. It was all apparently too much for little kids, who stayed away in droves. The film made just $21 million at the domestic box office.
(Disney Enterprises)
After the flop of "The Black Cauldron," the modest success of this rodent version of Arthur Conan Doyle's Sherlock Holmes stories earned the studio's animation division a stay of execution.
Vincent Price
provided the voice of Professor Ratigan, the arch-nemesis of Basil of Baker Street, the mouse incarnation of Holmes. A chase sequence set inside Big Ben earned wide acclaim for its early use of CGI.
(Walt Disney Company)
Only the fifth Disney animated film to be set in the time period of its release, this updating of Charles Dickens' "Oliver Twist" was the beginning of Disney's modern animated musicals, with songs sung by Bette Midler, Billy Joel and Huey Lewis, among others. The film grossed $53 million at the domestic box office during its original release.
(Disney Enterprises)
This smash-hit musical, featuring songs and score by the Oscar-winning duo of Howard Ashman and Alan Menken, was the first big blockbuster of Disney's renaissance. The film received glowing reviews and grossed $200 million worldwide.
(Walt Disney Co.)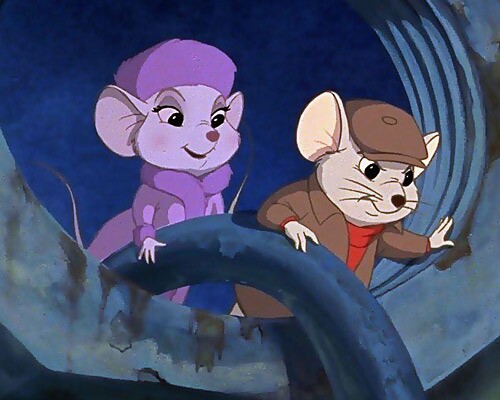 This sequel to "The Rescuers" was the second Disney animated film to not feature a single musical number. It was also the first to be completely assembled in computers, as opposed to the old-fashioned ink-and-paint method. Though it received generally positive reviews, it was not on par with the breakthrough success of "The Little Mermaid" or the films that followed it.
(Disney Enterprises)
Copying the pattern of "The Little Mermaid" -- songs by Ashman and Menken, based on a fairy tale -- this was an even bigger hit for Disney than the earlier film. In addition to its $403-million worldwide box office, it also became the first animated film to receive
an Oscar
nomination for best picture.
(Disney Entertainment, Inc.)
Much of the success of this film is credited to
Robin Williams
' fast and loose voice-over work as the Genie. His mix of a classic animated character and contemporary pop culture references was a huge influence on subsequent animated films, including the "Shrek" films.
(Walt Disney Co.)
This Africa-set adventure became Disney's biggest hit to date and is still the highest-grossing 2-D animated film of all time.
Elton John
and
Tim Rice
provided the songs.
(Walt Disney Co.)