15 Images
Faces to watch 2009: film, TV, music and Web
Chris Pine
CHRIS PINE
This summer Chris Pine is going where only one man has gone before. As Capt. James T. Kirk in the J.J. Abrams
"Star Trek"
revival, the 28-year-old faces one of the year's biggest acting challenges -- how can you portray Kirk without sliding into a William Shatner imitation?
The early footage suggests that the L.A. native and third-generation Hollywood actor has pulled it off with swagger and a twinkle in his eye, which is, well, very Kirk-like. "He's delivered a real performance," Abrams said, "and it was amazing to watch."
Pine jumped off the screen in the 2006 hit-man extravaganza "Smokin' Aces" and then starred with Alan Rickman in the wine-country tale "Bottle Shock." He was set to star opposite George Clooney in the cinematic adaptation of author James Ellroy's noir tale "White Jazz" before he beamed up to the "Trek" franchise. Abrams says he hopes his "Trek" flies as a franchise, suggesting Pine may be on more than a five-year mission as Kirk.
-- Geoff Boucher
(Matt Sayles / Associated Press)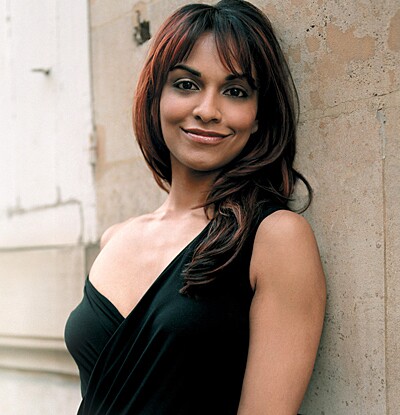 Danielle de Neise
DANIELLE DE NIESE
The hot young soprano isn't exactly the newest kid on the block. Born in
Australia
to Sri Lankan parents,
Danielle de Niese
grew up in Los Angeles. As a teenager, she won an Emmy for a television program on the arts that she hosted for young people. In 2001, she appeared in the L.A. Opera production of Puccini's "Gianni Schicchi."
Her recital at the Broad Stage in
Santa Monica
on Feb. 10, however, will be her first time back as an opera star. And you can forget all the innocent teenage stuff right now. De Niese's fame has been, at least to some extent, as a femme fatale.
She drew wide attention for her perkily alluring Cleopatra in a production of Handel's "Julius Caesar" at England's Glyndebourne Festival in 2005 and returned there last summer as the sexy lead in Monteverdi's "Coronation of Poppea." Next month, she will star in the
Mark Morris
production of Gluck's "Orfeo and Euridice" at the Metropolitan Opera, and it will hit movie theaters in an HD broadcast on Jan. 24.
--Mark Swed
(Decca / Lorenzo Aguis / Vanessa Arts Marketing)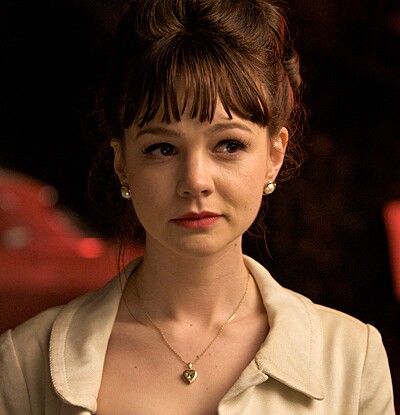 Carey Mulligan, An Education
CAREY MULLIGAN
Carey Mulligan more than held her own opposite Kristin Scott Thomas and Peter Sarsgaard in the hit Broadway production of "The Seagull." Now the British actor is poised to make an equally impressive run on the big screen, with four Mulligan films set for release in 2009.
After a small role in 2005's "Pride & Prejudice," Mulligan was cast as the lead in "An Education," a coming-of-age drama set in 1960s London that will premiere in January's Sundance Film Festival. Mulligan, 23, also has a part in Pierce Brosnan's "The Greatest" (also at Sundance), plays opposite Jake Gyllenhaal in "Brothers" and will turn up alongside Johnny Depp in "Public Enemies."
"Carey is in every scene -- and her development is amazing," Lone Sherfig, the director of "An Education," says of the movie based on a Nick Hornby screenplay. "She is very technical, but she never shows the audience that she knows what the director or writer wants. She has a wide, wide range. And there's a big difference between being right for the part and being able to carry a film."
-- John Horn
(Kerry Brown)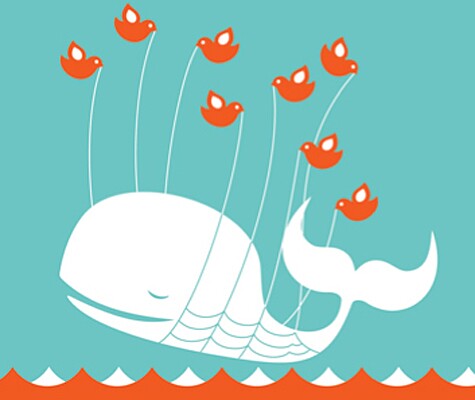 Twitter
TWITTER 2.0
The micro-blogging service has been around for a couple of years now, but this year it pulled an astonishing metamorphosis. Twitter started as a way for Bay Area Web types to keep track of each others' moment-by-moment doings. That had limited appeal because, well, you can't say much in 140 characters.
Or so everyone thought. Soon a kind of Twitter "elite" emerged -- people with thousands or tens of thousands of "followers" receiving their messages, so that every "tweet" became a peculiar but powerful kind of one-person broadcast. Users could also "tag" their tweets with a word, a simple bit of magic that allowed every message tagged with "#earthquake," "#election" or "#mumbai" to fall into a "stream," a crowded, messy river of related chirps, sometimes from thousands of different contributors. The immediacy and reach of this new medium is unrivaled, but it's still too fast and wild to be useful.
Twitter has suggested it will supply users with filtration and analysis tools that will help tame its info rapids. But the site has been broken so often that the illustrated whale it uses to alert users to an outage has became a famous Web icon. So whether Twitter flies or sinks is a widely discussed over-under.
-- David Sarno
(http://twitter.com)
Whitney Port
WHITNEY PORT
Whitney Port
, a supporting character on "The Hills," has a reality spinoff of a reality spinoff. A graduate of
Crossroads School
(just like "Hills" costar Spencer Pratt), she has, like Rhoda Morgenstern before her, been moved to New York City. Designer Diane von Furstenberg has lent her name as Whitney's employer and the show is called "The City." The first two episodes air Monday on MTV.
"On 'The Hills,' we had a joke that no one has sex and no one gets hurt really," said Kelly Cutrone, the New York fashion publicist who hired Whitney when she first came to New York. On that show, Whitney didn't share much of her personal life because her boyfriend refused to be filmed.
Now he's (allegedly!) gone and, from what we can tell, troublesome boys are swarming young Whitney. For instance, why is her on-camera boyfriend, Australian rocker Jay Lyon, eerily identical to one Brent Tuhtan -- who (allegedly!) dates, or dated, model Miranda Kerr?
Well, this is New York City, where people get really hurt every day, where the quest for fame is a full-contact sport.
"Who do you trust? Who are your friends? She had a safety net in Los Angeles," said "Hills" and "City" creator Adam Divello. "Now there's no family -- there's no one."
Lotsa luck, Whitney!
-- Choire Sicha
(Scott Gries / Getty Images)
Relentless 7
RELENTLESS 7
Some people might quibble with including this band in a "faces to watch" roundup. Ben Harper, its frontman, has been highly visible on the rock scene for more than a decade; his slide guitar playing and bubbling-up blues songs have made him a favorite on the festival circuit, while his marriage to Laura Dern has put him on Hollywood's radar. But Relentless 7 is a band, and it takes Harper into promising new territory.
The group has been brewing for a while. Guitarist Jason Mozersky forced a demo into Harper's hands during a tour 10 years ago. Harper was impressed, and the two became fast friends. Mozersky introduced Harper to bassist Jesse Ingalls and drummer Jordan Richardson, who also play in the band Oliver Future.
The quartet has found a groove that's heavier and more teeth-baring than Harper's usual mellowish approach -- a cover of Led Zeppelin's "Good Times Bad Times" appears on its MySpace page. But then, so does a version of "Purple Rain." Harper is clearly hoping to buy property at the very active intersection of rock and soul, perhaps catching some of the excitement that's been propelling bands like
TV on the Radio
.
Look for plenty of dates from this road dog and his new crew in the new year, and an album, "White Lies for Dark Times," in late spring on Virgin.
-- Ann Powers
(Danny Clinch)
Malin Akerman, Watchmen
MALIN AKERMAN
The tag line for March film "Watchmen" is "Who watches the Watchmen?"
But the better question may be: "Who could keep their eyes off of Malin Akerman?" The superhero epic has a glowing blue man who grows to skyscraper size, but its most memorable image may be Akerman's Silk Spectre tearing through a mob of convicts during a fiery prison riot -- all while in stiletto heels.
The 30-year-old is more than a curvy action figure; she caught the eye of moviegoers in "27 Dresses," showed ribald bravery playing opposite Ben Stiller in "The Heartbreak Kid" remake and won praise in HBO's "The Comeback." "The thing that's cool about Malin is that she not only has great comedic timing but she is a talented dramatic actor as well," says "Watchmen" director Zack Snyder. "She is both beautiful and fearless." Akerman goes back to comedy this summer in "The Proposal" with Sandra Bullock and in October in "Couples Retreat" with Vince Vaughan.
-- Geoff Boucher
(Clay Enos / Warner Bros. Pictures)
Lady Gaga
LADY GAGA
It can take a while for an underground club darling to plant her plastic platform shoes on pop's main stage, but as this year turns into the next, Lady Gaga seems to be doing it. Born Joanne Stefani Germanotta and raised in Manhattan -- channeling
Madonna
before she could possibly have meant to, she actually attended a convent school -- Gaga made a splash in the Lower East Side club scene, where outrageousness has been the coin of the land for decades.
Her major label debut, "The Fame" (Streamline/Kon Live/Interscope), was released in October, and now "Just Dance," the single that features her fellow next-gen New Yorker, Colby O'Donis, is doing well on the charts.
A flair for theatrics is likely to keep Lady Gaga rising above pop's ever-renewable pack of living Bratz dolls. She first came to national attention after Christina Aguilera allegedly copped her style for a performance on
MTV's Video Music Awards
(of course, the elder blond bombshell denied the borrowing). It's impressive that a young dance-pop star like Gaga has a style to cop; most turn to the corporate pool of stylists and producers at their disposal.
Gaga considers herself a performance artist, and her crew of like-minded twentysomethings has helped her design a stage show that's as indebted to drag stars like Joey Arias and club legends like Diane Brill as it is to obvious pop inspirations Madge and Gwen Stefani.
-- Ann Powers
(Interscope records)
John Doman
JOHN DOMAN
John Doman
has found good fortune playing bad guys.
---
FOR THE RECORD: In an earlier version of this caption, it was noted that the character of Williams Rawls was deputy Chicago Police Commissioner. He is based in Baltimore.
---
With his understated menace, piercing eyes and a smiley sneer, he won raves for his portrayal of the manipulative deputy Baltimore Police Commissioner William Rawls on HBO's
"The Wire
." And he says he still inspires shudders from parents who remember him as the creepy child molester in Clint Eastwood's "Mystic River."
Doman now is adding another villain to his résumé as high-powered energy honcho Walter Kendrick, whose unscrupulous traits put him on a collision course with ambitious attorney Patty Hewes (Glenn Close) in FX's "
Damages
."
"I'm definitely not a nice guy on this show," Doman said with a chuckle during a break on the New York set of the drama, whose second-season premiere is Jan. 7. "I like doing bad guys, though sometimes I would like to play some lighter characters."
Several months ago, he had a chance to cross over to the lighter side when he was offered a nonsinging role as a military man in "South Pacific" on Broadway. But around the same time the role on "Damages" -- a show his wife loves -- came up and he decided once again to explore his dark side.
Doman, who didn't start his acting career until 1991, attributes his convincing portrayals of tough, dishonorable characters to his time as a U.S. Marine and more than two decades in the advertising industry.
"When I was on 'The Wire,' I had a lot of cops come up to me and say, 'I worked for a . . . just like you.' Doing those kinds of jobs certainly helped."
But associates and colleagues of Doman say the actor is actually the opposite of many of his characters -- personable and friendly.
"Damages" co-creator and executive producer Todd A. Kessler, who was a fan of "The Wire," said of Doman, "His physical makeup is the key to John making these bad guys believable. But he's really a nice guy and a terrific collaborator."
-- Greg Braxton
(Patrick Harbron / Sony Pictures Television)
Nico Muhly
NICO MUHLY
One composer under 30 stands out among his generation.
Nico Muhly
has long stopped emerging and has fully emerged. His work knows no boundaries. English Renaissance choral music is a passion from his days as a schoolboy chorister growing up in
Vermont
.
Philip Glass
employs him. He's worked on Björk and
Rufus Wainwright
albums. The score for the recent film "The Reader" is his. The New Yorker magazine has already given him a full profile.
But although a regular in
New York
's new music circles, Muhly has had little exposure in Los Angeles, unless you count his arrangements for Antony and the Johnsons when the band appeared with the Los Angeles Philharmonic in
Walt Disney
Concert Hall last fall. So leave it to Grant Gershon and the Los Angeles Master Chorale to help begin filling in the Muhly gap.
On Feb. 22 in Disney, the chorus will offer the West Coast premiere of Muhly's "Expecting the Main Things From You." These settings of three poems by
Walt Whitman
are for chorus, string quartet, percussion and organ. At one point, the chorus sings a kind of Morse code inspired by the composer's experiences watching satellites pass over the Vermont woods.
--Mark Swed
(Samantha West / Ad Lib Communications)
Sam Worthington
SAM WORTHINGTON
It's a tall order: Star for Hollywood's record-setting director (James Cameron, left, in his first feature since "Titanic") in a 3-D, hybrid live action-computer animated movie, playing somebody paralyzed from the waist down. Sam Worthington,right, the Australian actor at the center of Cameron's "Avatar," wasn't content with just that heroic effort: The 32-year-old also stars in "Terminator Salvation" with Christian Bale and opposite Keira Knightley in "Last Night."
"He'd never done a big film of any kind," says Cameron, who says he was captivated by Worthington's on-set determination. "He's just game for anything -- he just walks in and says, 'Throw something at me,' " Cameron says. "What you get is the unexpected -- a quality that is really real."
Given that "Avatar" is a highly stylized fantasy, Cameron says it's essential that his lead actor be simultaneously approachable and superhuman. "He has that quality of being a guy you'd want to have a beer with," Cameron says, "and he ultimately becomes a leader who transforms the world."
-- John Horn
(Mark Fellman / 20th Century Fox)
Halo 3
MASTER CHIEF
You've probably heard of machinima, the strange hybrid genre where movies are produced using video games. As in, filmmakers write dialogue and dramatic action that is then acted out with a joystick: The video game characters are moved around manually and the results are recorded. It's a cheap but visually interesting way to tell stories.
More than a few machinima shows use Microsoft's Halo series of video games, which depict an ongoing alien space war. Master Chief, the human super soldier, is the game's hero and frequent machimina star.
Several Halo-based shows have achieved moderate Web acclaim, including the long-running "Red vs. Blue," where space marines mouth off to each other and sometimes discuss higher truths. "Arby and the Chief" is an "Indian in the Cupboard"-style story of two Halo action figures who have come alive in their owner's apartment, only to bicker about which game they'll play on the X-Box 360.
The form has proved flexible and successful enough that Machinima.com, the long-standing flagship of the subculture, has recruited writers from "Seinfeld," "The Simpsons" and "Futurama" to write 15 experimental machinima episodes for 2009.
It feels like a good gambit for lean times.
-- David Sarno
(Handout / Microsoft Corp.)
Melinda Doolittle
MELINDA DOOLITTLE
She was the little engine that could on the sixth season of "American Idol," her prodigious talent and sincerity getting her only so far in the face of Blake Lewis' novel approach and Jordin Sparks' teen appeal. But now is the time for listeners to remember that this gospel-bred former backup singer has an earth-shaking gift, one that places her beyond trends and television watchers' whims.
Doolittle might have stuck with praise and worship music or tried to update her style with hip-hop beats. Instead, she went with vintage soul, and man, does it work. Her solo debut, "Coming Back to You" (coming out in February on Hi Fi Recordings), connects her to venerable elders like Gladys Knight and, yes, early
Aretha
, but instead of sounding trapped within an antique box, Doolittle comes across as vital and vibrant.
Producer Mike Mangini helped Joss Stone launch her career, and with Doolittle he's found a partner who delivers not only on technique but also with powerful emotion. The retro-soul trend has primed listeners to appreciate the warmth of live instruments and a strong voice, so Doolittle has a chance to find her place among the airbrushed pop queens of the mainstream.
-- Ann Powers
(Saul Loeb, AFP / Getty Images)
Yannick Nézet-Séguin
YANNICK NÉZET-SÉGUIN
On a weekend in mid-March, Martha Argerich is supposed to play Ravel's Piano Concerto with the
Los Angeles
Philharmonic, and that is all most ticket buyers need to know to mob the box office. The conductor could be Joe Blow.
In fact, the conductor has a much more difficult name. A 33-year-old French Canadian who is music director of the Orchestre Métropolitain du Grand Montréal (not to be confused with the far more famous Montreal Symphony, which Kent Nagano heads),
Yannick Nézet-Séguin
appears to be unusually ambitious and has managed to build an impressive discography of audiophile recordings with his second-rank band. A very slow, very grand Bruckner Ninth is just out that may be a bit too ambitious.
But Europe in particular is taking note. In the Netherlands, Nézet-Séguin has just been appointed music director of the Rotterdam Philharmonic, succeeding no less than Valery Gergiev. In L.A., he will be able to show his stuff with Shostakovich's flashy Fifth Symphony.
(yannicknezetseguin.com)
William Shatner, Youtube.com
SHATNER 8.0
It's heartening that the endless and variegated career of the 77-year-old William Shatner has made its way onto YouTube, a place where no star has profited before. But Bill has never been afraid to try new things.
Whether it was doing a spoken-word album in the '60s, producing sci-fi novels in the '80s and '90s or being the face of
Priceline.com
since 1997, he has continually found news places to be heard and seen.
For several months now, Shatner has been posting quirky thoughts and riffs to his YouTube channel (
YouTube.com/WilliamShatner
). You can watch him sing to whales, comment on the look of the new starship Enterprise (from the upcoming J.J. Abrams "Star Trek" film) or castigate George Takei, a Star Trek costar from decades earlier, as a "psychotic" who "has been mean to me for a long time."
How about that? How many other A-listers are willing to go on YouTube and post this kind of strange, semi-filtered and potentially embarrassing material? I salute you, Captain.
-- David Sarno
(youtube.com)