Gosling and Clooney drop projects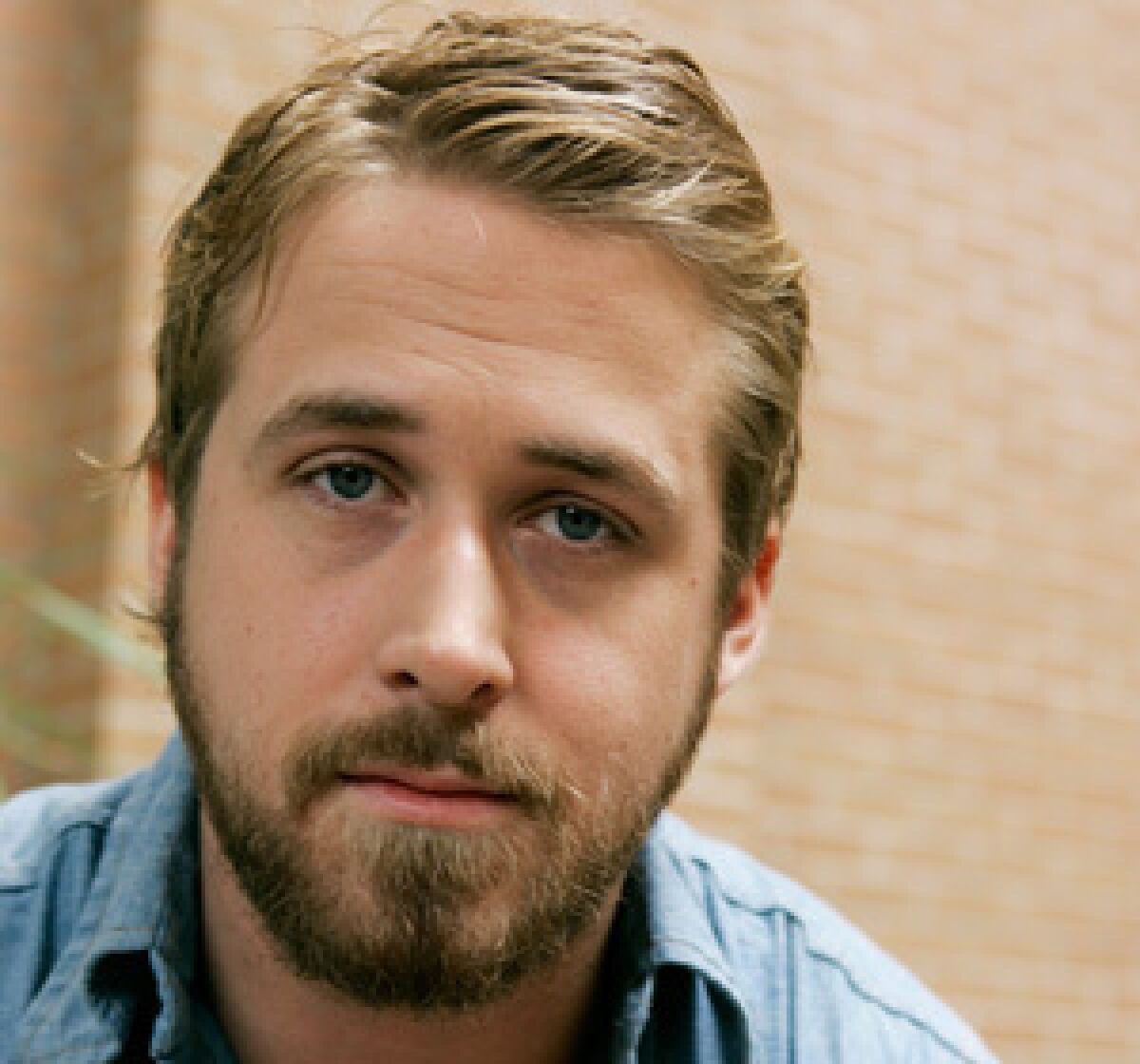 Los Angeles Times Staff Writer
Two high-profile stars -- Ryan Gosling and George Clooney -- walked away from their latest projects this weekend.
Peter Jackson was said to be quite surprised that Gosling had showed up to start work on "The Lovely Bones" looking like he'd donned a fat suit. According to sources, the 26-year-old Gosling had apparently told the director he was going to gain weight to age himself up to play the part of a grieving father, but Jackson was still expecting some movie star allure -- not paunch and a beard. By Friday, Gosling had left the high-profile production over those pesky "creative differences," and, by Sunday, he'd been replaced by 36-year-old Mark Wahlberg, who actually could be old enough to father a teenager.
The film, based on the popular book by Alice Sebold, is about a 14-year-old girl, Susie Salmon, who is murdered by a neighbor and watches how the tragedy affects her family from heaven. The cast includes Rachel Weisz as her mother, and Susan Sarandon as her grandmother.
Gosling's departure comes on the heels of his indie pic "Lars and the Real Girl," which, according to Boxofficemojo.com cost $12 million. So far the film has earned $316,000, and will go wide this weekend. A DreamWorks representative declined to comment, as did Gosling's manager.
Still, "The Lovely Bones," which starts shooting today in Pennsylvania, will continue relatively unhampered.
The future is significantly less clear for "White Jazz," the Joe Carnahan adaptation of the James Ellroy novel, after its star, George Clooney, dropped out over the weekend, not long after its scheduled costar, Chris Pine, also abandoned ship to take on the role of Captain Kirk in J.J. Abrams' "Star Trek." Clooney's producing partner Grant Heslov issued a statement, "It just simply came down to scheduling. George continues to believe in the project and in Joe." Heslov and Clooney are also producers on the film.
Still, well-connected Hollywood wags think that the faltering fortunes of "Michael Clayton" might have had a little to do with Clooney getting cold feet about jumping into a period noir piece, the last few of which -- "Hollywoodland" and "Black Dahlia" -- have bombed at the box office. (Even with all its Oscar nomination cachet, "L.A. Confidential" earned only $60 million at the domestic box office.) So far, "Michael Clayton" has been critically well-received but has earned only $29 million at the worldwide box office. Clooney's representative scoffed, "People with agendas always have interpretations."
With the exception of the "Ocean's Eleven" franchise, Clooney's box-office performance hasn't rocked Hollywood of late. "The Good German" garnered only $5 million worldwide, while "Syriana" took in $93 million, and "Good Night, and Good Luck" raked in only $54 million. Next up for Clooney is the Coen brothers' "Burn After Reading," and his own starring-directorial effort, "Leatherheads," a romantic comedy set in the world of 1920s football, which Clooney has been testing before audiences. The film's release date was just pushed back to April. Neither are surefire box-office winners.
Carnahan said via email that given Clooney's committments, "it made the start date for 'White Jazz' untenable. I feel like I've waited a long time to make that film and wasn't content to wait any longer. With the possibility of a strike looming, it makes it all the more urgent to get 'White Jazz' going so I can move on to 'Killing Pablo' and some other projects that I've been waiting quite a while to make as well."
He added, "I've got a couple of options in terms of other actors that I am completely over the moon for. "
Carnahan has also been pretty upfront about the state of his mind on his blog, writing: "Rough weekend. I had a bad feeling after they pushed 'Leatherheads' to April because of extensive post that something was going to have to give . . . No tears kids. This is business."
"White Jazz" is the second Carnahan film to falter recently. In March, Reese Witherspoon unexpectedly dropped out of "Bunny Lake Is Missing," a remake of the 1965 Otto Preminger movie. Her departure torpedoed the film.
Carnahan has written that he's looking for another film star to replace Clooney, and, according to one high-profile agent, the Oscar-winning movie star has already begun receiving offers from other films trying to lock down major talent before a possible writer's strike.
rachel.abramowitz @latimes.com
---
Get our L.A. Goes Out newsletter, with the week's best events, to help you explore and experience our city.
You may occasionally receive promotional content from the Los Angeles Times.