Alyssa Milano doubles down on MAGA criticism: 'These hats symbolize hate'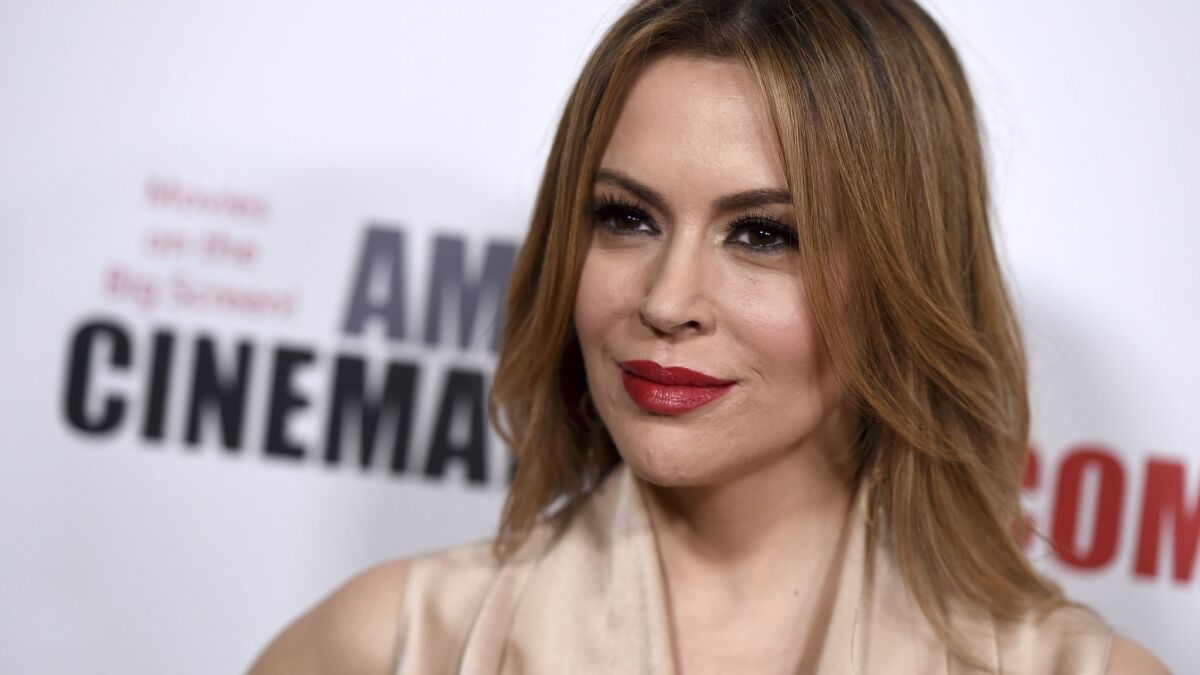 Alyssa Milano is standing by a controversial tweet she wrote conflating red Make America Great Again hats with white nationalism, further driving the point home Wednesday by saying that the pro-Trump hats "symbolize hate."
The actress-activist came under fire over the weekend for the initial missive, which was a swift response to a complicated confrontation that erupted around a Kentucky teenager and a Native American elder at overlapping rallies in Washington, D.C. — an ever-evolving story that changed as video clips steadily contextualized the events.
"Watching that video, each of us saw what we wanted to see," she wrote in an op-ed for the Wrap.
Milano said that "right-wing pundits and anonymous trolls alike screamed" for her head, both literally and figuratively, and that she and her husband received death threats and demands for an apology. While she did provide an apology ("I'm not apologizing to the Red Hats. I'm apologizing for them"), that didn't change her opinion.
"I was right," she wrote. "So I won't apologize to these boys. Or anyone who wears that hat. But I will thank them. I will thank them for lighting a fire underneath the conversation about systemic racism and misogyny in this country and the role President Donald Trump has had in cultivating it and making it acceptable."
In the piece, the "Charmed" alum, who has made no secret of her distaste for Trump, further took aim at the president and the white nationalism she believes he "honestly" propagates.
"Let me be clear: I'm not saying everyone who voted for Trump is a racist. I'm saying that everyone who proudly wears the red hat identifies with an ideology of white supremacy and misogyny. Everyone who proudly wears those hats gives a tacit endorsement for the hatred and the violence we've seen these past few years," she said, providing a litany of racially tinged events that prominently showcased the slogan-bearing head gear.
"These hats symbolize hate," she wrote. "They signal to others an embrace of policies of discrimination, oppression and exclusion."
Follow me: @NardineSaad
---
Get our L.A. Goes Out newsletter, with the week's best events, to help you explore and experience our city.
You may occasionally receive promotional content from the Los Angeles Times.