Patton Oswalt donates $2,000 to cover Twitter critic's medical bills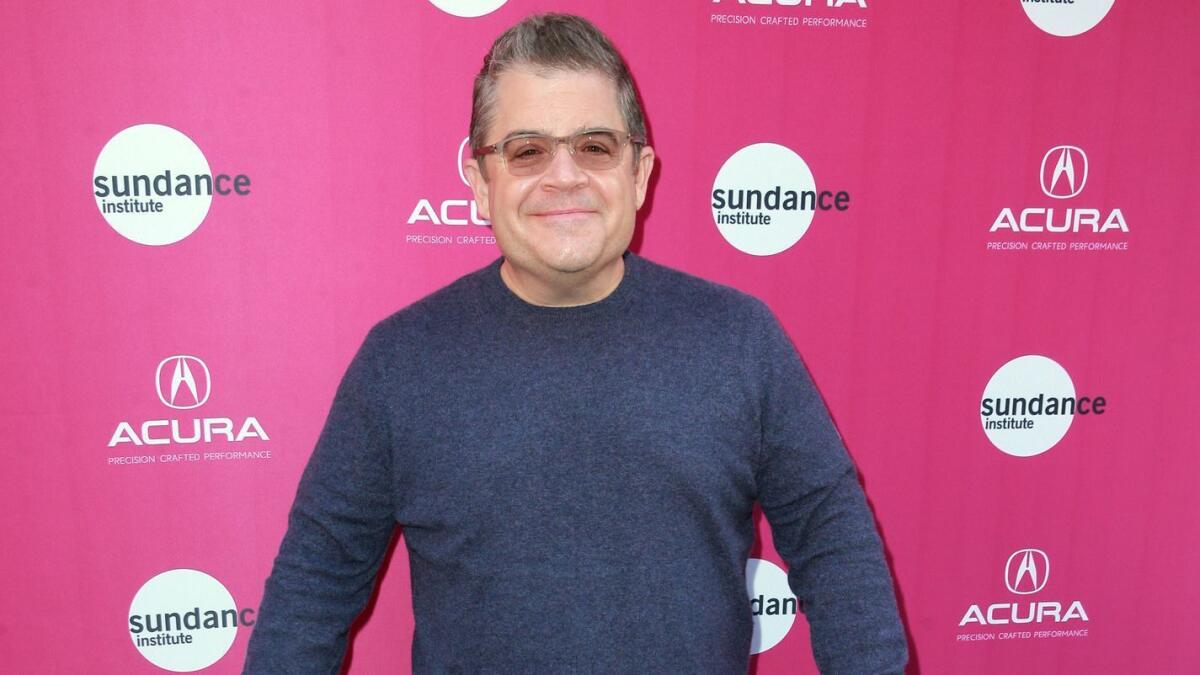 Patton Oswalt just proved that kindness can grow on Twitter by contributing to the medical bills of one of his online detractors.
The "A.P. Bio" star came under fire on Twitter by Michael Beatty, a Republican Alabama resident who criticized Oswalt for chiding President Trump's Wednesday rhyme about building a wall.
"I just realized why I was so happy you died in Blade Trinity!" Beatty wrote Thursday afternoon, referencing the 2004 vampire thriller that featured Oswalt, and referred to the actor as a "sawed off little man."
The Vietnam veteran's response had been colored by his own ire over a two-week hospital stay during which he had fallen into a coma due to complications from diabetes and sepsis. But he didn't expect the comedian to read it, let alone respond, which he did, philanthropically.
"Aw, man. This dude just attacked me on Twitter and I joked back but then I looked at his timeline and he's in a LOT of trouble health-wise. I'd be pissed off too. He's been dealt some … cards — let's deal him some good ones. Click and donate — just like I'm about to," the actor wrote.
Oswalt directed his 4.5 million followers to the retired vet's GoFundMe account, which had only accumulated about $600, and the comedian donated $2,000. As of Friday morning, more than $34,000 had been donated and Beatty was moved to tears, which prompted the comedian to profanely joke that the display of emotion would result in him canceling the donation.
"I would never have [imagined this] based on what I tweeted to him. If anything, I expected a scathing retort or just to be ignored, but that's not what happened," Beatty told the Washington Post.
Replying to Oswalt on Twitter, Beatty said the comedian humbled him and earned a new fan.
Oswalt "managed to not only let me slide on a rough tweet to him but started something that has me reevaluating friendships and productive dialogue regardless of political affiliation. He's a good man and I hope that I can meet him one day to cement a relationship."
Beatty has continued to address the outpouring of support, replying to many of the positive tweets that came his way.
"Your comments are worth more than any money," he wrote to one user. "I am humbled by the number of people from other political arenas who, as humans and good people, have given me encouragement. This point onward I look forward to productive dialogue to learn more about what we all want."
Oswalt, in turn, said to pay it forward and find a GoFundMe account for a worker furloughed by the government shutdown or donate to a food bank.
Get our L.A. Goes Out newsletter, with the week's best events, to help you explore and experience our city.
You may occasionally receive promotional content from the Los Angeles Times.