Twitter bans Breitbart's Milo Yiannopoulos for harassment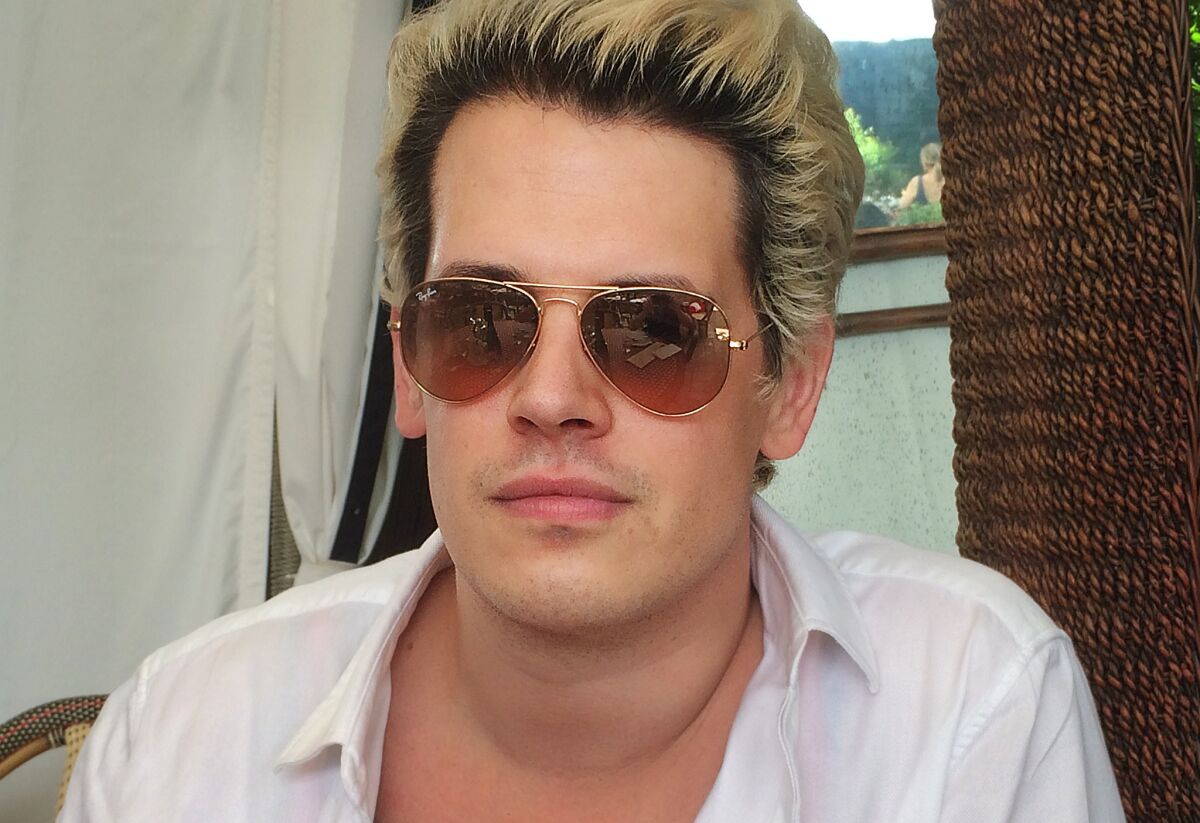 Milo Yiannopoulos, an outspoken conservative and the tech editor for conservative website Breitbart.com, has been permanently suspended from Twitter for his bad behavior.
Yiannopoulos — formerly known as @nero on Twitter — had been tweeting about Leslie Jones, the "Ghostbusters" actress who quit the social media site Monday night after suffering days of race-based harassment. He called her "barely literate" and said her work was "terrible" and that she was playing the victim.
Twitter said in a statement Tuesday evening that he violated the site's terms of service regarding "targeted abuse online."
"People should be able to express diverse opinions and beliefs on Twitter. But no one deserves to be subjected to targeted abuse online, and our rules prohibit inciting or engaging in the targeted abuse or harassment of others," the Twitter statement read, according to BuzzFeed.
"Over the past 48 hours in particular, we've seen an uptick in the number of accounts violating these policies and have taken enforcement actions against these accounts, ranging from warnings that also require the deletion of Tweets violating our policies to permanent suspension."
Twitter continued by saying the company was working on enhancing tools to report abuse, "with the goal of reducing the burden on the person being targeted."
The site has rules against hateful conduct, violent threats and harassment: "We do not tolerate behavior that crosses the line into abuse, including behavior that harasses, intimidates, or uses fear to silence another user's voice," the Support page reads. However, many people have criticized Twitter for not doing enough to protect victims and punish perpetrators of this kind of behavior. Women and people of color in particular have been vocal about the need for Twitter to improve user experience with regards to harassment.
Twitter CEO Jack Dorsey publicly responded to Jones' criticism of the site, asking her to privately message him about it.
News of the permanent suspension came just minutes before Yiannopoulos hosted his event "Gays for Trump" at the Republican National Convention.
On Breitbart's website, Yiannopoulos issued his own statement, condemning Twitter for its "cowardly" move and saying the site was targeting him because of his conservative beliefs.
"This is the end for Twitter," he wrote. "Like all acts of the totalitarian regressive left, this will blow up in their faces, netting me more adoring fans. We're winning the culture war, and Twitter just shot themselves in the foot."
This wasn't the first time Yiannopoulos has been subject to punitive measures on Twitter: Last year, his account lost its blue verification checkmark. In response, he complained to the White House about the supposed violation of his freedom of speech.
Fans of Yiannopoulos — including many who side with his anti-feminist stance on Gamergate — got #FreeMilo trending on Twitter Tuesday night.
ALSO
Twitter lands contract with NBA for original live programming
'Ghostbusters' and the Hollywood remake: Is 'Goonies' next? A female-led 'Die Hard'?
America could be 4 months away from electing its first female president. So why can't we handle an all-women 'Ghostbusters'?
---
Get our L.A. Goes Out newsletter, with the week's best events, to help you explore and experience our city.
You may occasionally receive promotional content from the Los Angeles Times.