The Rutles are together again for the first time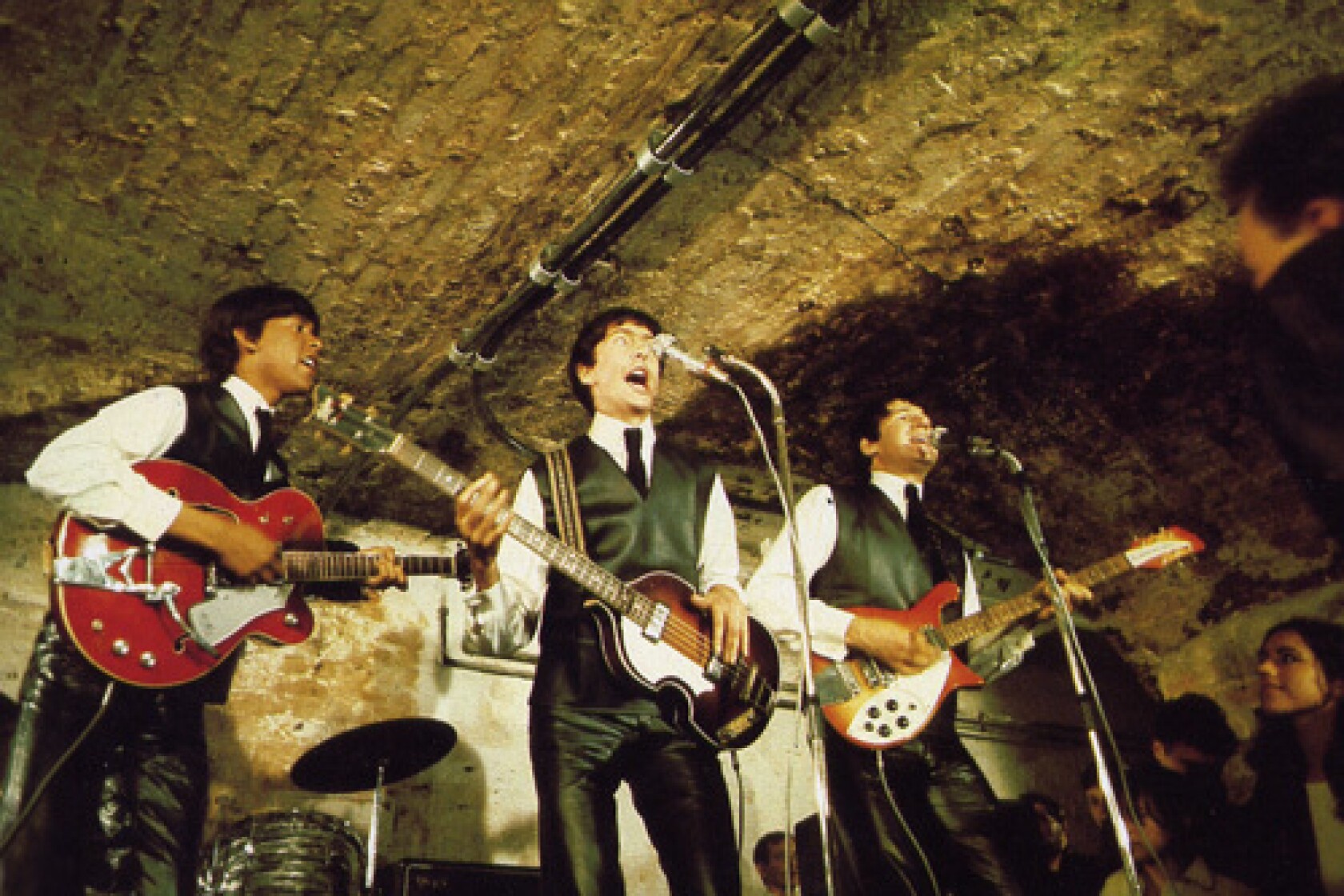 The Rutles, recreating the Beatles' Cavern Club performances.
(David Strickland)
The Rutles in suits.
(David Strickland)
The Rutles, seaside.
(David Strickland)
The Rutles, on location for fictional film "Ouch!"
(David Strickland)
The Rutles, self-titled album cover.
(David Strickland)
Publicity shot for "All You Need is Cash."
(David Strickland)
Los Angeles Times Staff Writer
The Rutles put yet another spin on pop-music reality with a 30th-anniversary event Monday in Hollywood that included what turned out to be the first performance ever by the four members of the ersatz Liverpudlian rock group.
Although the Rutles made its feature-film debut in 1978 as the subject of "All You Need Is Cash," Monty Python alumnus Eric Idle's Beatles-spoofing mockumentary, Idle, Neil Innes, Ricky Fataar and John Halsey never actually appeared together in public or performed as a band. Idle wrote and co-directed the film (with Gary Weis) while songwriter Innes, Fataar and Halsey recorded the music with the help of a fourth musician, Ollie Halsall, who recorded the vocals that Idle lip-synced in the film. Innes, Fataar and Halsey reunited for the 1996 follow-up album "Archaeology."
"This is the first time in history a band has reunited before they have actually united in the first place," Idle, 64, quipped during a Q&A session following the anniversary screening at the Egyptian Theatre.
At a reception, the assembled Rutles played four songs -- three from the Rutles and one Monty Python tune -- in a brief set during which they were joined by John Altman, who crafted the arrangements for both Rutles albums.
Those songs are also at the heart of "Rutlemania," the stage production Idle created in conjunction with the anniversary, which continues through Friday at the Ricardo Montalban Theatre in Hollywood, then moves to New York.
---
Your essential guide to the arts in L.A.
Get Carolina A. Miranda's weekly newsletter for what's happening, plus openings, critics' picks and more.
You may occasionally receive promotional content from the Los Angeles Times.