13 Images
John Hughes' teens: Where are they now?
By Patrick Day, Deborah Netburn and Rebecca Snavely, Los Angeles Times Staff Writers
The young actors and actresses whose careers John Hughes helped launch have continued to grow and thrive. Some of them are still famous enough that we don't need a refresher -- who doesn't know that Matthew Broderick reprised his role as Ferris Bueller in one of this year's biggest Super Bowl ads? But some of the biggest stars of the Hughes era have dropped a bit below the radar in recent years. Over 28 years since the premiere of the first feature Hughes directed, "Sixteen Candles," we catch up with Molly Ringwald, Judd Nelson and others.
(Universal)
Hughes filmography:
"Some Kind of Wonderful"
Update:
Two years after appearing in "Some Kind of Wonderful," Lea Thompson married the film's director, Hughes protege
Howard Deutch
. The couple is still together and they have two children. She starred in the
NBC
sitcom "Caroline in the City" from 1995 to 1999. She currently appears in the ABC Family series "Switched at Birth."
(Frazer Harrison / Getty Images)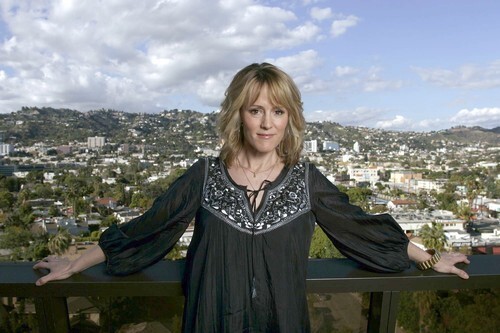 Hughes filmography
: "Some Kind of Wonderful"
Update:
Mary Stuart Masterson's taste for unconventional romantic stories continued with 1989's "Chances Are" in which her character fell in love with her reincarnated father, played by
Robert Downey Jr.
In "Fried Green Tomatoes" she was in a lesbian relationship in a less-than tolerant era, and she played a mentally unbalanced woman in love with an eccentric Johnny Depp in "Benny & Joon." Branching into television and stage, she is often recognized for her role on "Law & Order: Special Victims Unit," and was nominated for a Tony for her role in "Nine: The Musical" in 2003.
As for work behind the camera, Masterson started a production company, Barn Door Films, and directed her first feature film, ""The Cake Eaters." She gave birth to her first son with husband Jeremy Davidson in 2009 and had twins in 2011.
(Irfan Khan / Los Angeles Times)
Hughes filmography:
"Sixteen Candles," "The Breakfast Club," "Pretty in Pink"
Update:
Her era as Hughes' young protegee ended acrimoniously in the late '80s when Molly Ringwald turned down the lead role in Hughes' production of "Some Kind of Wonderful." In the '90s, she lived and worked in France for several years and made the transition to stage work. She appeared in "When Harry Met Sally" in London, the Broadway revival of "Cabaret" and the nationally touring production of "Sweet Charity." She currently stars on the ABC Family series "The Secret Life of the American Teenager" and gave birth to twins in July 2009.
In 2010, she became an author with the publication of her first book, "Getting the Pretty Back." Her second book, "When It Happens to You: A Novel in Stories," will be out in August 2012.
(Glenn Koenig / Los Angeles Times)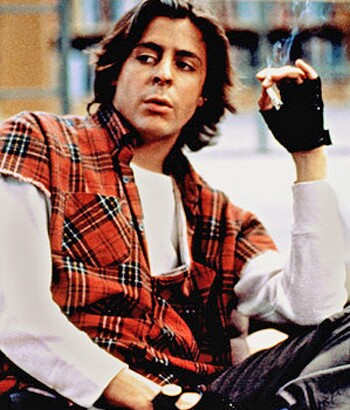 Hughes filmography:
"The Breakfast Club"
Update:
Despite some minor hits in the late '80s and into the '90s, including "New Jack City" and the sitcom "Suddenly Susan," Judd Nelson has appeared primarily in TV movies and independent films. Recently, he's been making guest appearances on TV series like "CSI" and "Las Vegas" and had a recurring role on "Two and a Half Men." He also stars in Henry Jaglom's 2012 film "Just 45 Minutes From Broadway" as a man who falls for his fiancee's sister.
(Universal)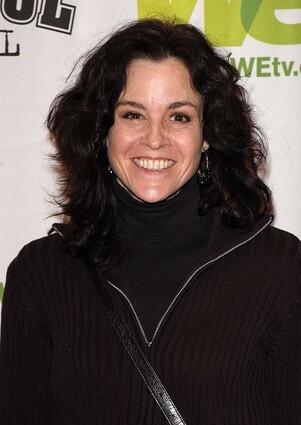 Hughes filmography:
"The Breakfast Club"
Update:
After a successful run in high-profile studio movies throughout the 1980s, which included "Short Circuit" and "Maid to Order," Ally Sheedy took the indie film route for the well-received "High Art" (1998). She has appeared onstage, including being the first female to play Hedwig in the off-Broadway production of "Hedwig and the Angry Inch" (a move that didn't go over well with critics), and most recently has been seen on three season finales of the USA series "Psych."
(Peter Kramer / Associated Press)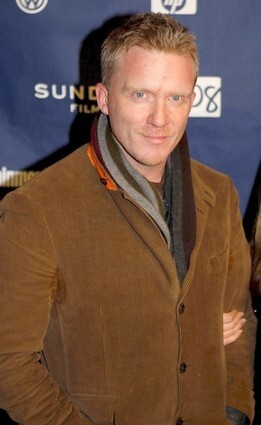 Hughes filmography:
"Sixteen Candles," "Weird Science," "The Breakfast Club"
Update:
The onetime skinny geek quickly grew tired of being typecast, so Anthony Michael Hall spent the latter part of the '80s working out and re-emerged buffed up and ready to bully in Tim Burton's 1990 fantasy "Edward Scissorhands." He's gone on to appear in several TV movies and recently completed six seasons on USA's series "The Dead Zone." He most recently appeared as a villain in the third season of Syfy's "Warehouse 13."
(George Frey / EPA)
Hughes filmography:
""Ferris Bueller''s Day Off""
Update:
Mia Sara is immortalized for playing the greatest girlfriend in the world -- the lovely Sloane in "Ferris Bueller''s Day Off."" Since then she''s worked steadily, including a co-starring role with Jean-Claude Van Damme in "Timecop" in 1994. She replaced Sherilyn Fenn on the WB''s short-lived series ""Birds of Prey"" in 2002. She's currently married to Brian Henson, chairman of the Jim Henson Company.
(Los Angeles Times)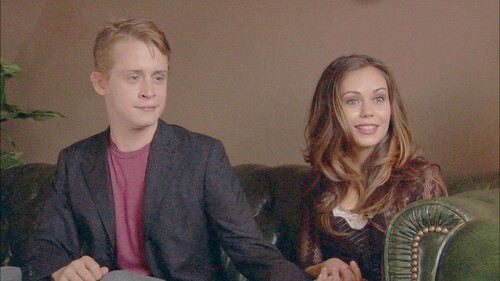 Hughes filmography:
""Home Alone,"" ""Home Alone 2: Lost in New York""
Update:
After a nine-year hiatus from moviemaking, during which he wrestled control of his finances from his feuding parents, got married and divorced and became the godfather of Michael Jackson's children, Macaulay Culkin came back to the big screen playing the grown-up role of party promoter Michael Alig in the 2003 film ""Party Monster."" It turns out that America preferred the preteen Culkin beating up robbers in the Hughes-penned films to 23-year-old Culkin as a flamboyant drug-addicted club kid, and ""Party Monster"" was not a hit. He continues to make edgy short films and music videos and has contributed his voice to the Cartoon Network series "Robot Chicken."
(Brandman Productions)
Hughes filmography:
""Ferris Bueller''s Day Off""
Update:
Post-"Bueller," Alan Ruck had a recurring role on "Mad About You" and was one of the stars of "Spin City." He also had a supporting role in the 1994 action hit "Speed" and appeared in director David Koepp's fantasy comedy "Ghost Town" with Greg Kinnear, Ricky Gervais and Tea Leoni. He most joined the cast of the ABC Family series "Bunheads." He's married to Mireille Enos, star of "The Killing" and they have one daughter. He also has two children from a previous marriage.
(Alberto E. Rodriguez / Getty Images)
Hughes filmography:
""Sixteen Candles""
Update:
After landing the role of Jake Ryan in "Sixteen Candles," Michael Schoeffling made eight more films but retired from the business in 1991 -- mostly because he was having trouble getting roles. Reporters have gone looking for him since with no luck -- GQ called him "the Salinger of male models/actors" in 2002. He is reportedly working as a carpenter making handcrafted furniture in northeastern Pennsylvania.
(Universal)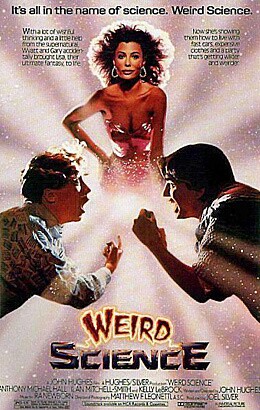 Hughes filmography:
""Weird Science""
Update:
Ilan Mitchell-Smith''s turn in ""Weird Science"" was by far his highest-profile film role, although he did have a starring part in ""The Chocolate War"." He made his last film in 1991 and then got his doctorate in literature from Texas A&M University. He is currently an assistant professor of English at Cal State Long Beach.
()
Hughes filmography:
""Sixteen Candles""
Update:
The guy who played Long Duk Dong has had a full career in showbiz since he fell out of a tree rip-roaring drunk in ""Sixteen Candles."" Gedde Watanabe played a gay nurse on ""ER"" in 1997-2003, did some work on ""Sesame Street"" and has voiced several Japanese characters on ""The Simpsons"" even though he doesn''t speak Japanese himself. He also appears onstage, including the Los Angeles theatrical production of "A Funny Thing Happened on the Way to the Forum" in 2001.
(Wally Skalij / Los Angeles Times)