The recent demise of the subscription streaming service FilmStruck set off alarm bells among movie buffs. For years we've been told repeatedly that everything we've ever wanted to see will one day be floating around in the cloud. But what if the companies controlling the digital marketplace don't see any advantage in preserving history? Maybe we shouldn't have been so quick to tear down our DVD shelves.
Some of 2018's best home video releases felt like artifacts from an earlier era, when every year we could look forward to big boxes of cultural ephemera, exhaustively annotated and collected on shiny little discs. These sets were welcome throwbacks — a reminder of why physical media is still necessary.
But it would be a mistake to write off the streamers, who may not care that much about the past but are sure defining the present.
Bruce Springsteen's Tony-winning musical memoir is being added to the Netflix archive in December, a few days after the service premieres Alfonso Cuarón's Oscar contender "Roma." Amazon and Hulu have been winning Emmys. HBO is increasingly putting its original programming on its streaming service a month or more before releasing a DVD or Blu-ray. More and more, "home video" involves shuffling between different kinds of hardware and software, and not waiting around for any distribution windows to close.
Kenneth Turan's best movies of 2018: 'Black Panther' and 'Leave No Trace' top a banner year »
The list below is meant to reflect all this. It salutes the stalwart DVD and Blu-ray imprints who do the angels' work of archiving the past, as well as the more forward-thinking types who make sure that even people who don't live in big cities have access to the latest art.
Here are some of 2018's essentials, ready to watch right now in the comfort of your home — however you can get them.
1. "Pioneers: First Women Filmmakers" (Kino Classics), "Shoes" (Milestone) and "The Dumb Girl of Portici" (Milestone)
Years in the making, Kino's remarkable "Pioneers" set gathers silent-era shorts and features made by American cinema's oft-forgotten female writers, directors, producers and stars. For those whose appetites are whetted by "Pioneers," Milestone this year released two early 20th century features by one of the set's standout filmmakers, Lois Weber, whose work deals frankly with sexuality, gender roles, religion, and social inequality.
2. "Annihilation" (Paramount/Netflix) and "You Were Never Really Here" (Lionsgate/Amazon)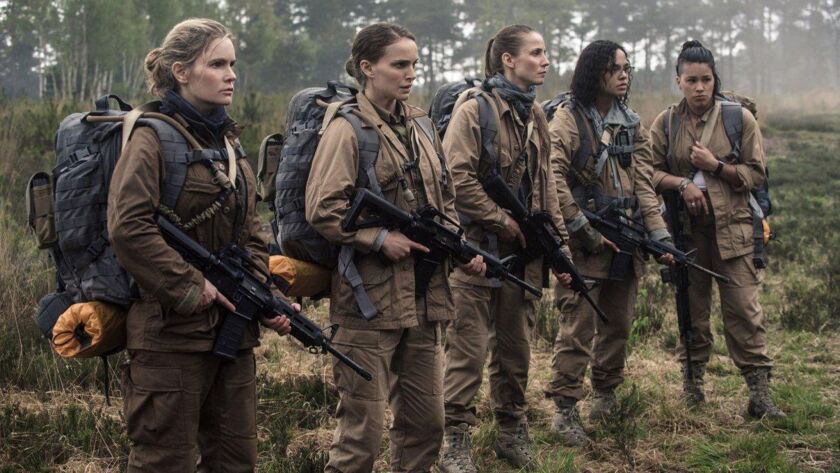 These two offbeat genre pieces — one a contemplative exercise in science-fiction/horror starring Natalie Portman, the other an arty revenge thriller starring Joaquin Phoenix — received critical praise but had only modest theatrical releases. Both are examples of how streaming has become paramount, with "Annihilation" going straight to Netflix overseas, while "You Were Never Really Here" moved quickly to the online home of its distributor, Amazon.
3. "The Tale" (HBO) and "Mosaic" (HBO)
Writer-director Jennifer Fox's boldly autobiographical movie "The Tale" (with Laura Dern as a filmmaker looking back with mounting horror at her teenage sexual encounters with an older man) was acclaimed at Sundance, then failed to draw much interest when it skipped theaters and headed straight to HBO. "Mosaic," meanwhile, began life as an experimental murder-mystery app, repurposed into a miniseries that too many subscribers skipped. Both live on via HBO Go and HBO Now.
4. "The Tree of Life" (Criterion)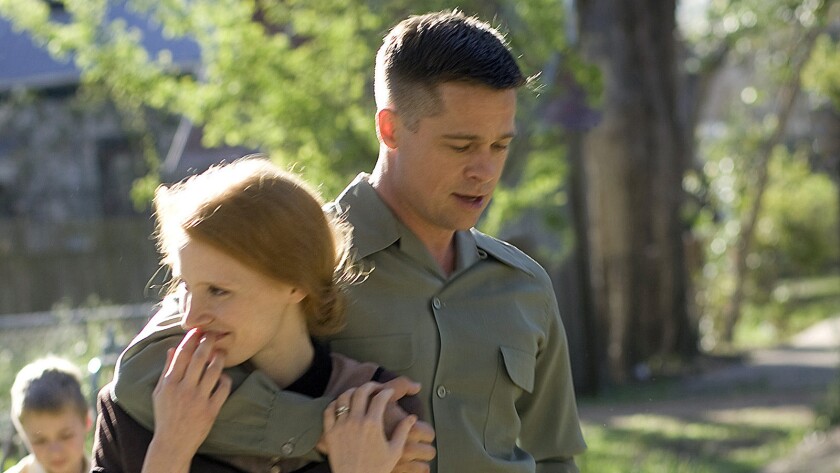 Terrence Malick's expanded and re-edited version of his tone-poem "The Tree of Life" was released right at the start of festival season, which may be why it didn't get the critical attention it deserved. Cineastes still have plenty of time to catch up with Malick's meditation on human existence, which spans the dawn of time, a mid-20th century southern suburb, and beyond.
5. "Dietrich & von Sternberg in Hollywood" (Criterion)
Director Josef von Sternberg made the six films in this box set during the early days of Hollywood's "talkie" era, between 1930 and 1935 — back when these sparklingly witty, stylish tales of aristocrats and rogues stood out all the more for their assured use of the new technology.
Best of 2018: A look back at the year in movies, TV, music and more »
6. "Six Films by Nikolaus Geyrhalter" (Icarus/KimStim)
The Austrian documentarian Nikolaus Geyrhalter has a way of making footage of everyday working life look like images out of some dystopian fiction, where what remains of humanity roams devastated landscapes and toils in blood-spattered factories.
7. "Shakespeare Wallah" (Cohen)
One of the more obscure items from Cohen Media's growing collection of films by director James Ivory, producer Ismail Merchant and screenwriter Ruth Prawer Jhabvala, this 1965 masterpiece follows a family of Shakespearean actors who struggle with India's changing culture during the sunset of British colonialism.
8. "2001: A Space Odyssey — Remastered" (Warner Bros.)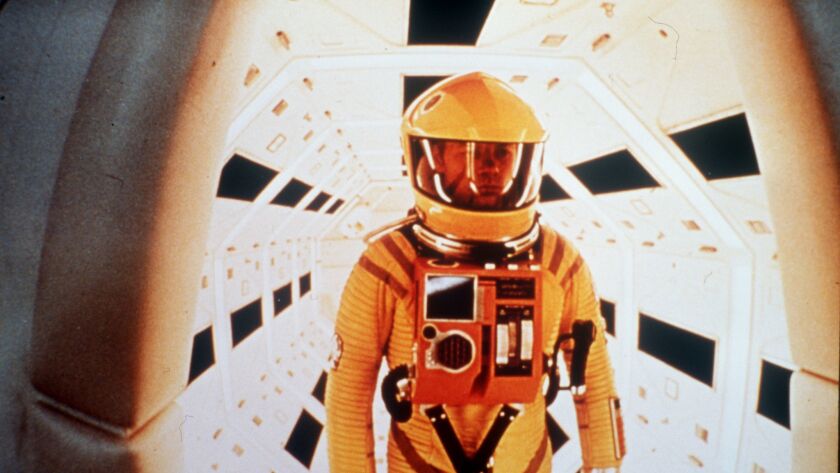 Though the philosophical and visionary science-fiction classic "2001" has been released on DVD and Blu-ray several times, this version returns to the original negative, aiming for an image more like what moviegoers would've seen back in 1968, not something cleaned up and "improved."
9. "The Day After" (KL Studio Classics) and "Threads" (Severin)
These two 1980s TV movies — one American, one British — arguably helped to change the course of the Cold War. Their hyper-realistic depiction of nuclear war and its lingering aftermath rattled a public, who then began urging their governments to tone down the apocalyptic rhetoric.
10. "Strange Victory" (Milestone)
This boldly experimental piece of political agitprop was buried for being "unpatriotic" not long after it came out in 1948; and it's as startling now as it must have been back then to experience director Leo Hurwitz's freeform exploration of the fading American ideal, post-World War II.
11. "John Alton Film Noir Collection" (Classicflix)
The rare box set dedicated to a cinematographer rather than an actor or director, this collection contains three noir classics ("T-Men," "Raw Deal," "He Walked by Night") that showcase Alton's use of deep shadows and extreme angles to create the impression of dark, damaged world.
12. "Menace & Murder: A Lynda La Plante Collection" (Acorn)
The British TV writer behind "Prime Suspect" and the original miniseries "Widows" (the source for this year's big-screen heist thriller), La Plante has penned a plethora of twisty and gritty crime stories for television, three of which are in this nifty box set, featuring early performances by Paul Bettany and Chiwetel Ejiofor.
---