The Moviegoer, Oct. 8-14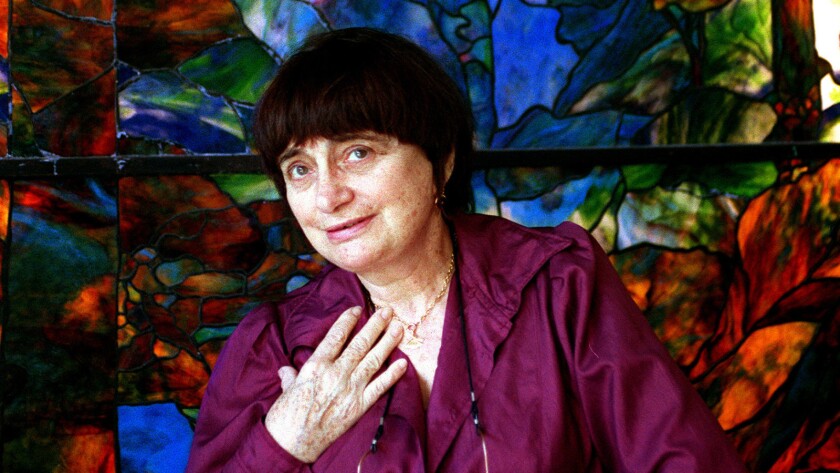 Metropolitan Writer-director Whit Stillman's charming 1990 feature debut about a chatty group of New York debutantes and their escorts, a group one of the characters dubs the UHBs (the Urban Haute Bourgeoisie), was an unlikely indie hit amid early '90s phenomena such as "Twin Peaks," Nirvana and the riot grrrl movement. But the bright and witty dialogue as delivered by fresh faced actors such as Chris Eigeman and Taylor Nichols, was enough to win over even the most jaded of the slacker generation. Discussion with Stillman to follow. Aero Theatre, 1328 Montana Ave., Santa Monica, (310) 260-1528. Oct. 8, 7:30 p.m. $12; $8 for Cinematheque members. www.americancinematheque.com
Pacific Standard Time: LA/LA at the Academy Cheech Marin's still timely 1987 comedy-of-la-migra-errors Born in East L.A. features a legal third-generation Mexican-American mistakenly deported to Mexico. His lack of identification and mangled version of Spanglish handicap him on his quest to make it back to the Promised Land — East L.A. Panel discussion to follow with writer-director-star Marin, and co-stars Paul Rodriguez and Kamala Lopez. Samuel Goldwyn Theater, 8949 Wilshire Blvd., Beverly Hills. Oct. 9, 7:30 p.m. $3-$5. pstlala.oscars.org
For the record:
10:35 AM, Oct. 10, 2017An earlier version of this post incorrectly identified Boris Karloff as the star of the 1931 version of "Dracula."
LACMA Tuesday Matinees The restored 1931 Spanish-language Drácula, stars Carlos Villarías as Conde Drácula and Lupita Tovar as the spellbound Eva. The movie was filmed at night on the same sets used in the daytime for director Todd Browning's English-language version with Bela Lugosi. Other classic horror films in the series includes: "The Mummy" (1932), with Karloff, Oct. 17; director James Whale's "The Invisible Man" (1933), with Claude Rains and Gloria Stuart, Oct. 24; and the ultimate 1950s monster movie, "Creature from the Black Lagoon" (1954), Oct. 31. LACMA, Bing Theater, Wilshire Blvd., Los Angeles, (323) 857-6000. "Drácula," with English subtitles, Oct. 10, 1 p.m. $4; $2 for members and ages 65+. www.lacma.org
Agnès Varda Double Feature This salute to the Belgian-born director, who will receive the Governors Award at next year's Oscars, begins with The Gleaners & I (2001), Varda's documentary about rural and urban scavengers, who forage for food in already harvested fields and for leftovers at Paris cafes. In Varda's 1985 drama Vagabond, the still teenage Sandrine Bonnaire won the best actress César for her haunting portrayal as a drifter who spends a winter wandering the French wine country. Discussion with Varda between films. Egyptian Theatre, 6712 Hollywood Blvd., Hollywood, (323) 461-2020. Oct. 12, 7:30 p.m. $12; $8 for Cinematheque members. www.americancinematheque.com
Pacific Standard Time: LA/LA at the Academy A outdoor screening celebrates the 30th anniversary of writer-director Luis Valdez's La Bamba, starring Lou Diamond Phillips as the tragic San Fernando Valley-born Chicano rocker Ritchie Valens. Los Lobos covered many of Valens' songs for the soundtrack. La Plaza de Cultura y Artes, 501 N. Main St., Los Angeles. Oct. 14, 5 p.m. Free; no tickets required. pstlala.oscars.org
L.A. Documentaries at Union Station The new, free series from Metro Art opens with Roller Dreams (2017), which digs into the colorful, hip-hop inspired roller dancing scene at Venice Beach in the 1980s. Director Kate Hickey funded the project partly through a Kickstarter campaign. A Q&A will follow with Hickey and several of the roller dancers featured in the film. Union Station, Historic Ticketing Hall, 300 N. Alameda St., Los Angeles. Doors, 7:15 p.m.; film, 8 p.m. Seating first come, first served. www.unionstationla.com
---
From the Emmys to the Oscars.
Get our revamped Envelope newsletter, sent twice a week, for exclusive awards season coverage, behind-the-scenes insights and columnist Glenn Whipp's commentary.
You may occasionally receive promotional content from the Los Angeles Times.