L.A. movie openings, Dec. 12-14: 'If Beale Street Could Talk' and more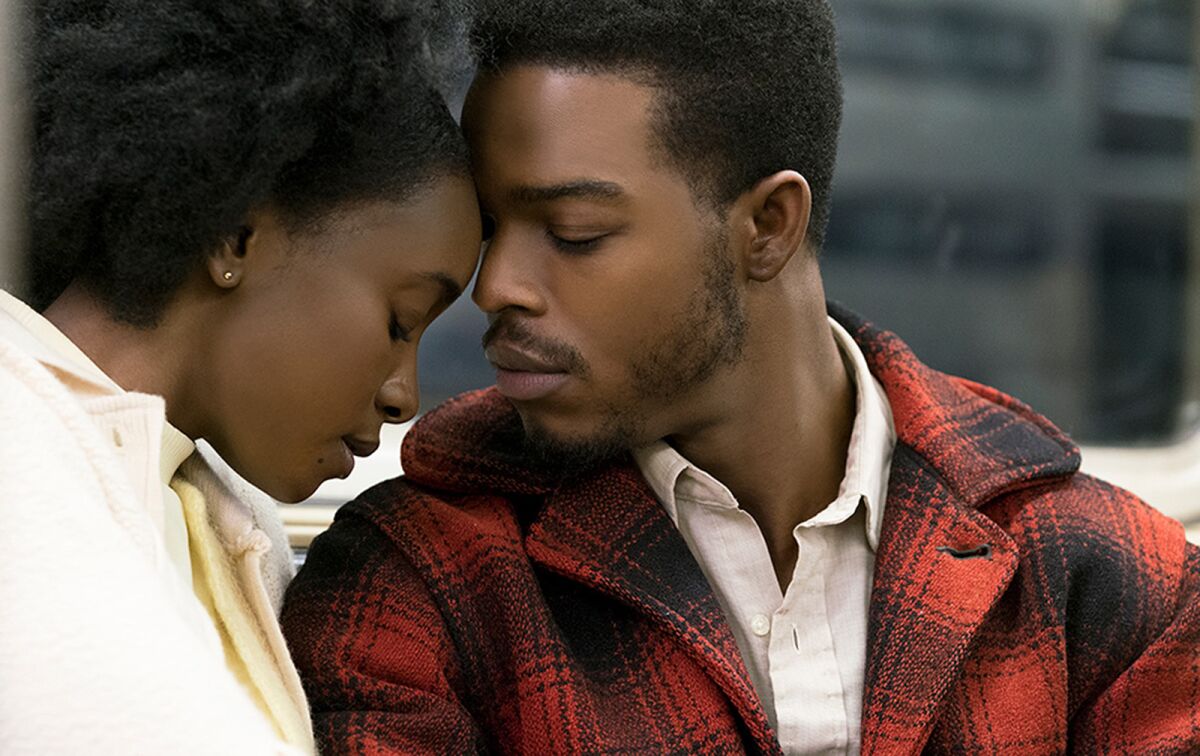 Dec. 12
Once Upon a Deadpool
PG-13 remix of the raunchy 2016 action-comedy "Deadpool" includes new footage. With Ryan Reynolds, Morena Baccarin, Josh Brolin, Fred Savage. Written by Rhett Reese, Paul Wernick, Ryan Reynolds. Directed by David Leitch. (1:56) PG-13.
Dec. 13
Bird Box
A mother must save her children from an unseen global threat. With Sandra Bullock, Sarah Paulson, John Malkovich, Colson Baker, Lil Rel Howery, Jacki Weaver, Tom Hollander, BD Wong. Written by Eric Heisserer; based on a novel by Josh Malerman. Directed by Susanne Bier. (1:57) NR.
Maine
A young married woman from Spain hiking the Appalachian Trail alone connects romantically with an American hiker. With Laia Costa, Thomas Mann. Written and directed by Matthew Brown. (1:26) R.
Never-Ending Man: Hayao Miyazaki
Documentary about the famed Japanese animator. Directed by Kaku Arakawa. (1:10) NR.
Dec. 14
The 20th Annual Animation Show of Shows
Animated shorts from around the world. (1:38) NR.
Antidote
A doctor and two treasure hunters investigate a Mayan legend. With Randy Couture, Chuck Zito, Natali Yura. Written by Jason Cominetto, Scott Windhauser. Directed by Ken Barbet. (1:30) NR.
Avicii: True Stories
Documentary on the life and career of the Grammy-nominated producer, songwriter and artist Avicii (a.k.a. Tim Bergling) who died in April 2018. Written and directed by Levan Tsikurishvili. (1:37) NR.
Backtrace
A thief with amnesia is sprung from jail and given an experimental drug to help him lead others to stolen loot. With Matthew Modine, Sylvester Stallone, Ryan Guzman, Christopher McDonald. Written by Mike Maples. Directed by Brian A. Miller. (1:32) R.
Beyond White Space
The crew of a deep space fishing vessel descends into mutiny as its captain pursues a rare species. With Holt McCallany, Zulay Henao. Written by Ryan Colucci, Clay McLeod Chapman. Directed by Ken Locsmandi. (1:33) NR.
Capernaum
A tenacious Beirut street kid sues his parents for neglect. With Zain Al Rafeea. Written by Nadine Labaki, Jihad Hojeilly, Michelle Keserwany. Directed by Labaki. (2:01) NR.
Drug$
Documentary about the rising costs of prescription medications. Written by Norm Leonar. Directed by Jonathan Marshall Thompson. (1:20) NR.
Getting Grace
A terminally ill teen connects with the director of a funeral home. With Madelyn Dundon, Daniel Roebuck. Written by Roebuck, Jeff Lewis. Directed by Roebuck. (1:52) PG-13.
The House That Jack Built
Writer-director Lars Von Trier's dark drama about an architect turned serial killer. With Matt Dillon, Uma Thurman, Riley Keough, Bruno Ganz. (2:32) R.
If Beale Street Could Talk
Writer-director Barry Jenkins ("Moonlight") adapts James Baldwin's 1974 novel about a Harlem woman whose fiancé is arrested for a crime he did not commit. With KiKi Layne, Stephan James, Dave Franco, Pedro Pascal, Diego Luna, Regina King, Finn Wittrock, Ed Skrein, Emily Rios. (1:59) R.
The Insufferable Groo
Documentary on independent filmmaker Stephen Groo and his pursuit of Jack Black to star in his movie. Featuring Black, Jared Hess. Directed by Scott Christopherson. (1:38) R.
Kill the Monsters
Three gay men take a cross-country road trip in search of a doctor they believe will make one of them well. With Jack Ball, Ryan Lonergan, Garrett McKechnie. Written and directed by Lonergan. (1:17) NR.
Mortal Engines
Centuries after civilization collapsed, an enigmatic woman, an outcast and an outlaw unite to try to stop London, now a dangerous metropolis on wheels. With Hugo Weaving, Hera Hilmar, Robert Sheehan, Jihae. Written by Fran Walsh, Philippa Boyens, Peter Jackson; based on the book by Philip Reeve. Directed by Christian Rivers. (2:08) PG-13.
The Mule
Clint Eastwood directed and stars in this tale of an octogenarian driven by financial woes to become a drug runner for a powerful Mexican cartel. With Bradley Cooper, Laurence Fishburne, Michael Peña, Dianne Wiest, Andy Garcia, Alison Eastwood, Taissa Farmiga. Written by Nick Schenk, inspired by an article by Sam Dolnick. (1:56) R.
The Second Time Around
A widow and a curmudgeon bond over their shared love of music. With Linda Thorson, Stuart Margolin. Written by Leon Marr, Sherry Soules. Directed by Marr. (1:47) NR.
Sicilian Ghost Story
A girl refuses to accept the mysterious disappearance of a classmate she loves. With Julia Jedlikowska, Gaetano Fernandez. Written and directed by Fabio Grassadonia and Antonio Piazza; based on a story by Marco Mancassola. (2:02) R.
Spider-Man: Into the Spider-Verse
A Brooklyn teen dons a mask and joins forces with arachnid-like superheroes from other dimensions in this animated tale. Voices by Shameik Moore, Jake Johnson, Hailee Steinfeld, Mahershala Ali, Brian Tyree Henry, Luna Lauren Velez, Lily Tomlin, John Mulaney, Kimiko Glenn, Nicolas Cage, Liev Schreiber. Written by Phil Lord and Rodney Rothman; story by Lord, based on the Marvel Comics. Directed by Bob Persichetti, Peter Ramsey, Rothman. (1:57) PG.
That Way Madness Lies
Documentary filmmaker Sandra Luckow chronicles her brother Duanne's horrifying experience with mental illness. (1:41) NR.
Tyrel
A black man's trip to the Catskills with his white friends turns harrowing. With Jason Mitchell, Michael Cera, Chris Abbott, Ann Dowd, Caleb Landry Jones. Written and directed by Sebastián Silva. (1:26) NR.
Woven
An Ethiopian American woman navigates the cultural divide. With Salome Mulugeta, Ryan Spahn, Ryan O'Nan. Written by Mulugeta, Spahn, Kristin Hanggi. Directed by Nagwa Ibrahim, Mulugeta. (1:36) NR.
---
Get our L.A. Goes Out newsletter, with the week's best events, to help you explore and experience our city.
You may occasionally receive promotional content from the Los Angeles Times.