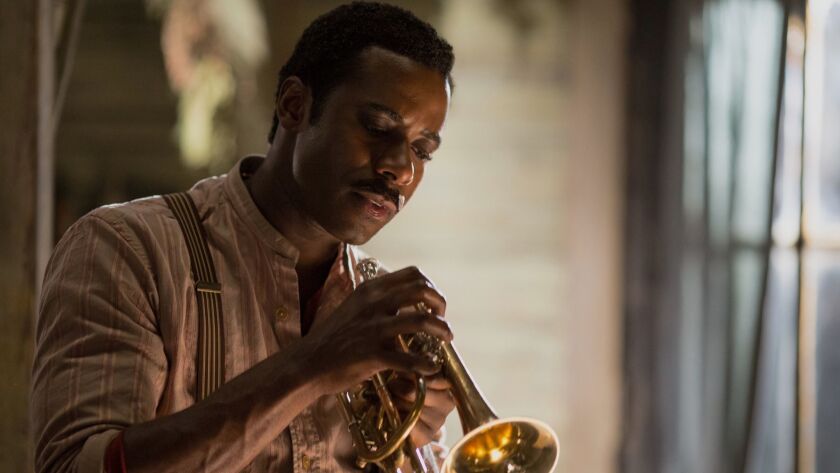 Reporting from Raleigh, N.C. —
Dan Pritzker and his rock-soul band Sonia Dada were playing a New Year's Eve gig in Colorado in 1997 when a local radio program director told him he was reading a book about Buddy Bolden.
"Who's that?" asked Pritzker.
"Check him out," came the response. "He invented jazz."
That's when Pritzker had an epiphany. "Out of jazz came the blues, rock and roll, essentially what we call American pop music," he says in a recent interview. "This anonymous black guy turned on the lights for everybody."
Pritzker started reading about Bolden and discovered he was as much of a legend as he was a real person, his story based on oral history and very little else. A New Orleans trumpet player in the early 20th century, Bolden was known for an improvisational style that incorporated ragtime, blues and gospel, which evolved into what we now call jazz.
But no recordings of his work exist, and in 1907, after suffering a psychotic episode at age 30, Bolden spent the last 24 years of his life confined to a Louisiana mental institution.
"The fact is, there's no there there," to Bolden's story, says Pritzker, referring to the lack of knowledge about the man. But that didn't stop the billionaire musician, an heir to the Hyatt Hotel fortune, from taking an interest in Bolden's life. That led him to write a story, then a screenplay, then decide to direct the film himself, even though he had no filmmaking experience.
Twenty-two years after Pritzker first heard the story, and 12 years after he first began shooting a production defined by several years-long stops and starts, "Bolden" the movie, starring "Downton Abbey's" Gary Carr in the title role, finally opens in theaters May 3.
Pritzker, who financed the film with his own money, began shooting at the filmmaking center in Wilmington, N.C., in 2007, with Anthony Mackie cast as the lead. He readily admits that "I had no idea what I was getting into, but I had worked with an ensemble in a creative project for many years. That taught me what you want to do in an ensemble is figure everybody's strengths, and work towards those strengths. You can apply that to any creative effort."
"What I appreciated about Dan was that he came in as a first-time director, and him being a musician he embraced the collaborative," says Rudy Persico, the film's co-producer. "He was humble enough to know 'I don't know everything.'"
Complicating matters was that Pritzker was not only shooting "Bolden" but also working on "Louis," a silent feature about Louis Armstrong as a young boy receiving his first cornet. When Pritzker finished shooting "Louis," which eventually was shown in 2010 on a five-city tour accompanied by a live band headed by Wynton Marsalis, he decided to shut down production on "Bolden" and began rewriting the script.
"I knew 'Bolden' was going to be a dark movie," set partially inside the insane asylum, says Pritzker, "and 'Louis' would be lighthearted and whimsical. That's what I was trying to do, and I knew I didn't have that with 'Bolden.'"
"Dan wanted to create something that was meaningful to him, and until that was right, he wasn't finished," says Brian Stultz, "Bolden's" production designer.
"He had a vision, but he didn't know the filmmaking language," adds Persico. "He paid for his own film school, that first time around."
"Bolden" filmed from March to September 2007, then shut down. Two years later, Pritzker returned for more shooting that lasted into 2010. In 2014, with a new script, the film returned to North Carolina once more, this time with Gary Carr in the lead, since Mackie, whose career had flourished thanks to the "Captain America" and "Avenger" franchises, was no longer available (some scenes were also shot in Atlanta and New Orleans).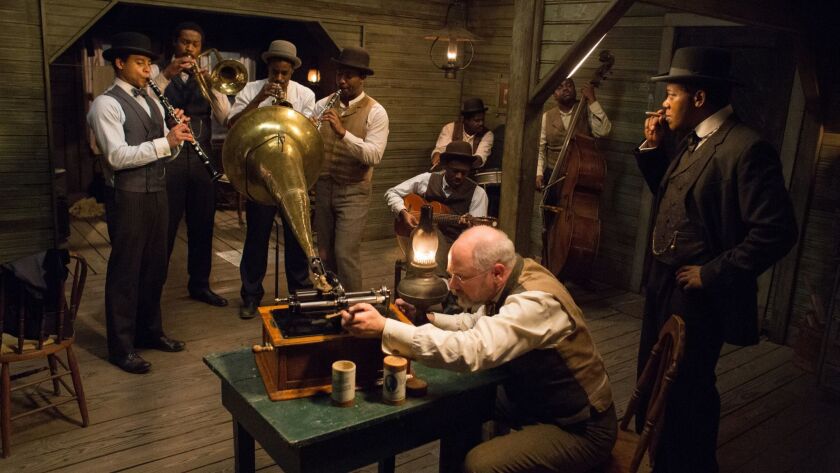 Two years after that, the cast and crew reassembled once again in Wilmington for a few days of location filming. With all this reshooting, Pritzker says little more than 10% of the 2007 footage is in the final cut, much of that involving a re-creation of a 1931 radio concert Louis Armstrong (played by Reno Wilson) performed in New Orleans, just a few months before Bolden's death.
Over the years, the film became something of a legend/myth/joke in the filmmaking community, considered by some a vanity project by a spoiled rich kid (Pritzker spent upwards of $30 million of his own money on the two films). But the fact is, says Persico, "everybody on the set, the actors, the extras, they all have a movie they want to make. Dan's the same way, he just has access to more resources than most people have."
"After 2007, when I went back to the drawing board, a friend told me he had read an article saying I'd never finish the film," says Pritzker. "My friend said, 'he doesn't know you, you'll do it on your own time.'"
The finished film is a sort of avant-garde, nonlinear fever dream, which begins with the presumption that Bolden hears the Armstrong concert over the radio in the asylum. Then, as he listens to the music he helped create, the film jumps back and forth into episodes about Bolden's life and short career. Featuring Ian McShane and Michael Rooker as politically connected racists, it is as much about the brutality of segregated America as it is about the music.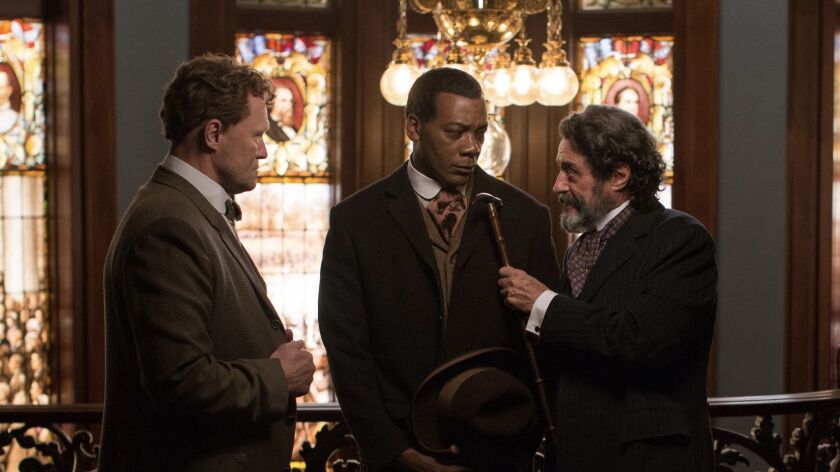 "It's not a biography of Buddy Bolden, and I don't think it was intended to be that," says John West, who was unit production manager on the 2014 segment of the shoot. "It's more about music for Dan, and I think this was a musical adventure for him, so to speak."
"I felt the mythology was bigger than the man himself," adds Pritzker, "but more about the fabric of the country. It's not a biopic, it's about the spirit of the country."
On his long filmmaking journey, Pritzker learned that making a movie is much different than jamming with his band. Pritzker had a history of making records, which can be loose and collaborative and improvisatory, not exactly the best way to make a film that features hundreds of moving parts.
"When I got into the movie thing, it's pretty much of a military approach," says Pritzker, "it's this very kind of top-down military organization, and that kind of rubs against me. But over the course of the shoot, I realized you have to have it. I learned a lot about how to calibrate whatever creative thing I can come up with, with the reality of 'can you actually get this?'"
---