L.A. Times film critics spotlight buried treasures of the last 20 years in film
Looking for something good to watch? Times film critics Kenneth Turan and Justin Chang have turned a spotlight on 35 films from the last 20 years that they believe are worth unearthing: the buried treasures of cinema. In the following features, we invite you to explore the conversation Turan and Chang had about their mutual list of 25 cherished selections — which range from 2008's "Love and Death on Long Island" to 2016's "Midnight Special" — the individual lists they compiled of five additional titles each, and four profiles of key talent from the films in discussion.
The buried treasures of cinema from the last 20 years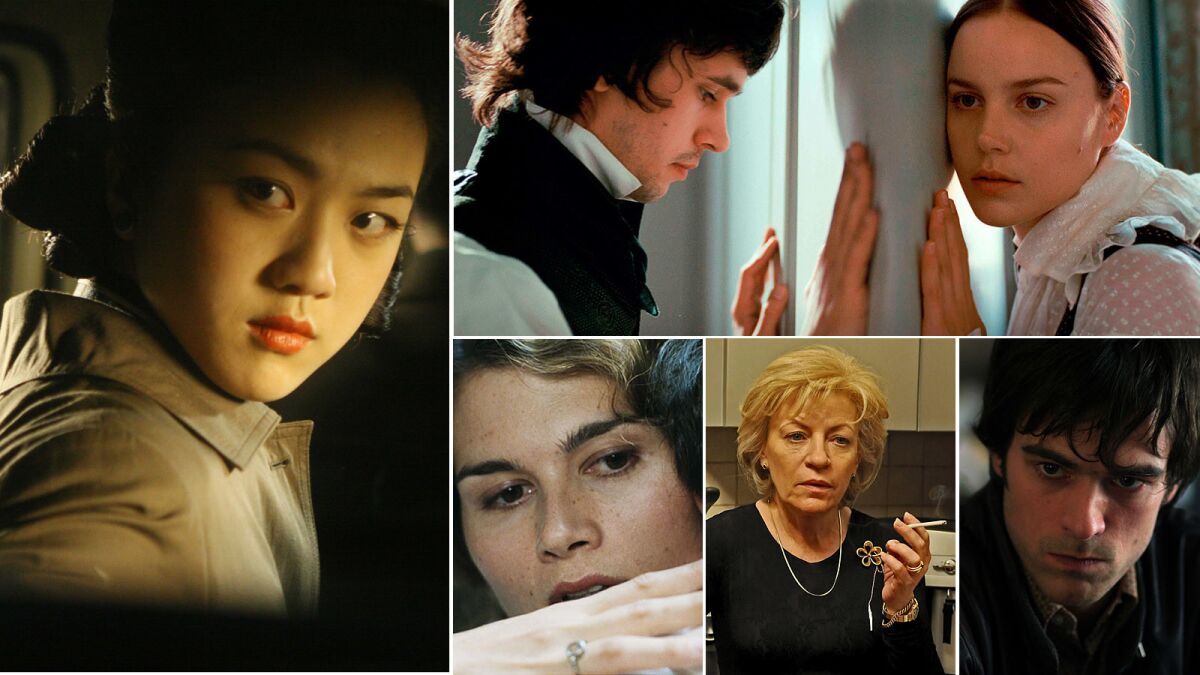 There's never been a better time to be a movie lover. The sheer volume of titles available, and the speed and ease with which consumers can access those titles no matter where they live, is unprecedented.
But all of those options can paradoxically make finding the very best films even more of a challenge. For every gem waiting to be discovered (or rediscovered) on a streaming service there are numerous less worthy titles crowding them out, and exceptional cinematic works are still in danger of slipping through the cracks.
That's one reason why Times critics Kenneth Turan and Justin Chang resolved to collaborate on a list of 25 "buried treasures" from the last 20 years in cinema. (And took the additional step of adding five more personal favorites each on individual lists.)
READ MORE on buried treasures »
Kenneth Turan's five buried film treasures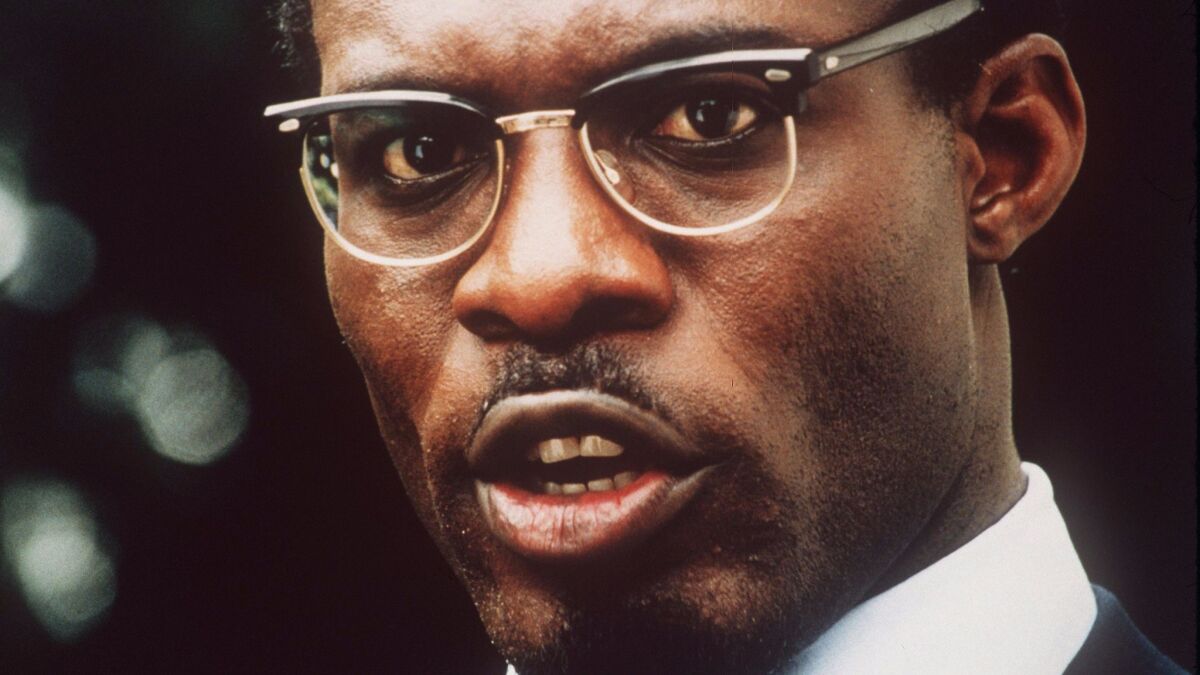 Picking five personal choices for neglected pleasures was harder than collaborating on a top 25. It felt cold and final to consign delightful but unselected individual finalists like David Mamet's inside Hollywood spoof "State and Main" or the New Zealand sensation "Hunt for the Wilderpeople" to the outer darkness of neglect. But rules are rules, so here are my five, listed in alphabetical order.
Justin Chang's five buried film treasures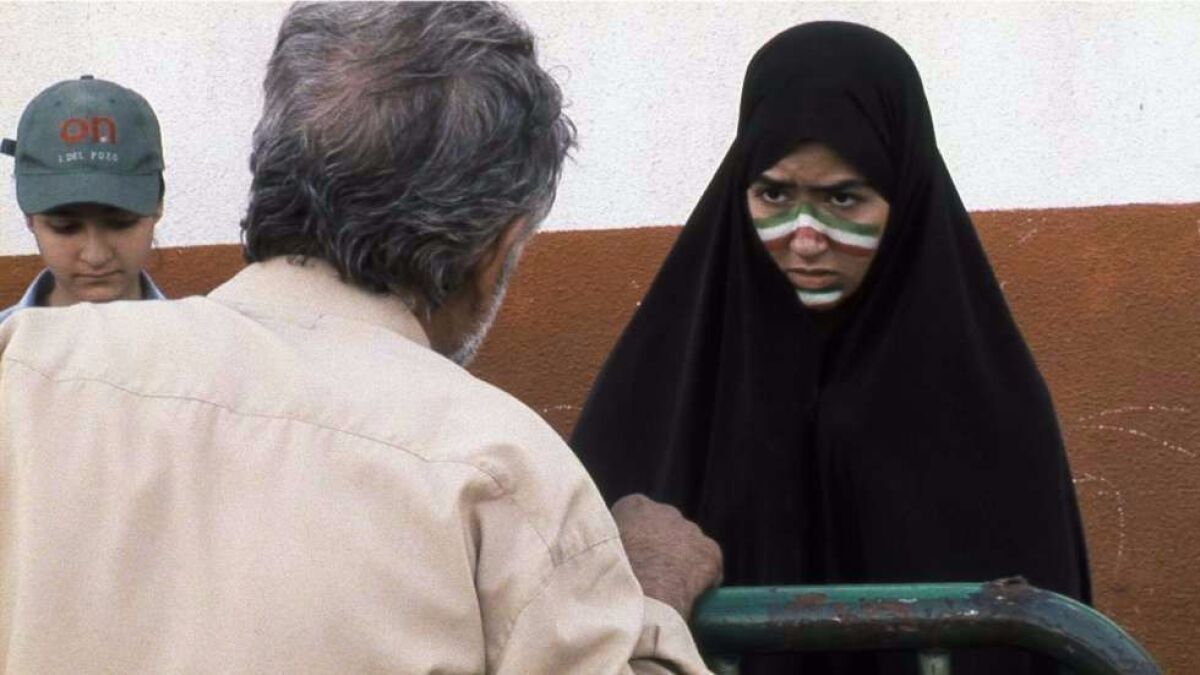 It's safe to say that most great films are neglected films, which is why narrowing down a personal list of five undersung favorites was such an impossible exercise. On any other day this completely random grouping might have included Hou Hsiao-hsien's "Flight of the Red Balloon," Béla Tarr's "Werckmeister Harmonies," Pascale Ferran's "Bird People," Richard Linklater's "Everybody Wants Some!!" and Michael Mann's "Blackhat." But here's how I'm feeling today:
David Oyelowo describes the 'gift' Ava DuVernay gave him while filming 'Middle of Nowhere'
By all accounts, 2012 was supposed to be Ava DuVernay's year. Her breakout sophomore feature, "Middle of Nowhere," nabbed best director at Sundance and bountiful critical praise. But as the film's male lead David Oyelowo can attest, there was still a struggle.
"Something people won't know, and I'm sure Ava won't talk about, [is that] there were other directors who were of a different gender and different race, who didn't even come close to the level of achievement that she had at that time, who went on to great things immediately after their films had done the same [festival] route," he said. "Ava was not getting the phone calls — not from agencies, TV channels, studios or other production companies."
Tang Wei's spectacular career comeback after being banned in China
In 2006, Tang Wei landed the kind of breakout role most actresses would envy: the female lead in Ang Lee's epic romance "Lust, Caution." Then she didn't work again for three years.
The film's steamy love scenes led to a state-imposed hiatus, and Tang struggled to find her way back to the screen before emerging as Asia's A-list romantic heroine. Understandably, the roles she's picked since are often characterized by extreme duress and resilience.
Jason Priestley's memories of working with John Hurt
Jason Priestley was 26 years old and in the thick of his pop Hollywood stardom as part of the "Beverly Hills, 90210" cast when an unmissable opportunity to stretch his acting muscles came along: "Love and Death in Long Island," an indie drama about love and obsession in which he'd star opposite Academy Award-nominated actor John Hurt.
"All around the planet ['90210'] had become a global phenomenon," Priestley reminisced by phone last week from Vancouver, where the actor-turned-helmer is directing "Ghost Wars" for SyFy. "Having the opportunity to work with an actor like Sir John was an amazing experience, especially for a young man like I was at the time."
Jane Campion followed 'Bright Star' with a move to TV and 'Top of the Lake'
Technically speaking, Jane Campion hasn't released a film since 2009's "Bright Star." But as far as she's concerned, she never stopped making movies.
Yes, "Top of the Lake," which aired on Sundance in 2013, and its follow-up, "Top of the Lake: China Girl," premiering next month, are both TV miniseries. And yet the critically praised projects have an inexorably cinematic quality that perhaps explains why they were screened at the Sundance and Cannes film festivals, respectively.
---
Get our L.A. Goes Out newsletter, with the week's best events, to help you explore and experience our city.
You may occasionally receive promotional content from the Los Angeles Times.