Viggo Mortensen goes 'extreme' in 'Captain Fantastic' (and clears up that Peter Jackson CGI thing)
Since breaking through to stardom as Aragorn in "The Lord of the Rings" trilogy, Viggo Mortensen has largely spurned the blockbuster route in favor of more idiosyncratic fare like David Cronenberg's "A History of Violence" and "Eastern Promises." It's fitting, then, that in his latest movie, "Captain Fantastic," opening July 8, he plays a man determined to take the road less traveled, a single father who spurns the modern consumerist world to raise his six kids in the woods according to what he sees as purer, loftier values.
On a recent afternoon in Los Angeles, Mortensen, 57 – who lives most of the year in Madrid and is also a poet, photographer, painter, founder of a small publishing company and the father of a grown son – recently sat down to talk about parenthood in the 21st century, navigating Hollywood and why he still owns a flip phone.

For the record:
9:32 a.m. June 30, 2016An earlier version of this article misspelled Viggo Mortensen's last name as Mortenson.
The director of "Captain Fantastic," Matt Ross, has said he zeroed in on you early on for this role. When you read the script, did you immediately connect with the father character?
Yeah, I could see that I could draw on certain things that I already knew about or actually agreed with. Even though some of the things he does are extreme and some of his methods I wouldn't use, I did find something I really admired about him.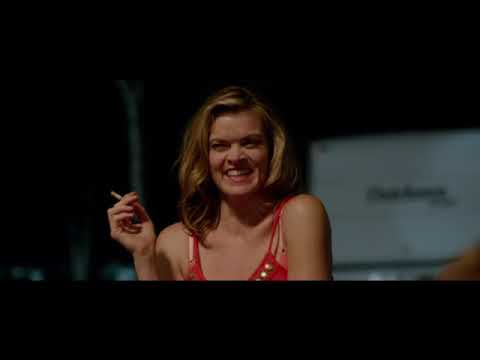 Viggo Mortenson stars in "Captain Fantastic."
When you really are engaged and present for your kids, you're going to make mistakes. But if you don't try and you play it safe – if you say, "I'm just going to farm my kids out to their iPhones and then they'll like me because I'm permissive" – you're not going to be remembered when they grow up. They're not going to go, "Yeah, Dad was always there and he really cared what was going on." I liked that aspect of it as a father and as a son: taking the good and the bad from what I've done or experienced and thinking about it.
You give off the vibe of someone who could survive in the wilderness and live off the land if you had to.
I could, yeah. I like gardening and I grow my own vegetables. My dad was raised on a farm in Denmark and he used to take my brothers and I fishing and hunting and camping. I feel comfortable in the woods.
I've never lived exactly like these characters do. But I wasn't uncomfortable, and that's sort of a shortcut. I could say to Matt, "If it's this time of year, this is how big the vegetables would be. This is what would grow in such a small clearing." All those things you only see in passing, but it was important to him and to me that the way this family lives be completely credible.
Like this character, you haven't followed the expected path in life. A lot of people would have used a massive franchise like "The Lord of the Rings" as a springboard to star in more giant tentpole movies but you didn't do that.
I mean, I didn't consciously say to myself, 'I don't want to be in another studio movie.' I did "Hidalgo," which was pretty big, and I've been in other American movies since. It could look like I'm trying to avoid franchise movies, but it's not really the case.
Maybe I would be wise to, but I haven't ever looked at movies in terms of their budget or nationality or genre. I'm just looking for stories that I find compelling personally and where I'm learning something – basically movies that, if I'm watching them 10 years from now, even though they may not turn out perfectly, the idea was good and I'm not going to be embarrassed. It takes a lot of work to make a movie and promote it, so why not do something that feels good?
The family in this movie rejects modern technology. What's your own attitude toward it? You're a guy who still has a flip phone.
I have a laptop, which I use for editing books and to communicate with people, which is helpful because I don't live in the same time zone as a lot of people in my family. I still do send postcards and letters as much as I can because I hope the mail doesn't die. I love receiving a letter that's hand-written by someone.
See the most-read entertainment stories »
But you're not on social media, at least in any public way.
No. Life's too short. I don't have time. I find I have to keep myself from being judgmental as I walk down the streets of any city in the world where you're having to make allowances for people who are like zombies, crossing the street while they're texting. It's like, God, man, do you want to die? I find that problematic.
Speaking of that, you did an interview a couple of years ago in which you suggested that Peter Jackson had fallen too much under the thrall of CGI when he was making "The Lord of the Rings" movies.
In any interview I do, I always say that without the success of those movies, I wouldn't have worked with David Cronenberg – so many things wouldn't have happened. But unfortunately in that interview, the guy kept asking and asking, "Which was your favorite?" And I said, "Well, I like 'The Fellowship of the Ring' because it has less special effects and it's more human to human, actor to actor – I just find it personally more compelling and more faithful to Tolkien's world. It doesn't mean it's better."
What he published was basically the negative thing without me saying I'm grateful. So then, of course, it gets picked up and with each successive incarnation of what I supposedly said, it eventually got to: "Viggo tears Peter Jackson a new .... Viggo hates 'The Lord of the Rings.' "
I feel bad about it. I think it's amazing what he's done.
MORE:
Every Steven Spielberg movie ranked, from first to worst
Tom Hanks stars as hero pilot in the first trailer for Clint Eastwood's 'Sully'
Alexander Skarsgard tries to update Tarzan's legend — and impress Dad. No pressure
Get our L.A. Goes Out newsletter, with the week's best events, to help you explore and experience our city.
You may occasionally receive promotional content from the Los Angeles Times.