Every Steven Spielberg movie ranked, from first to worst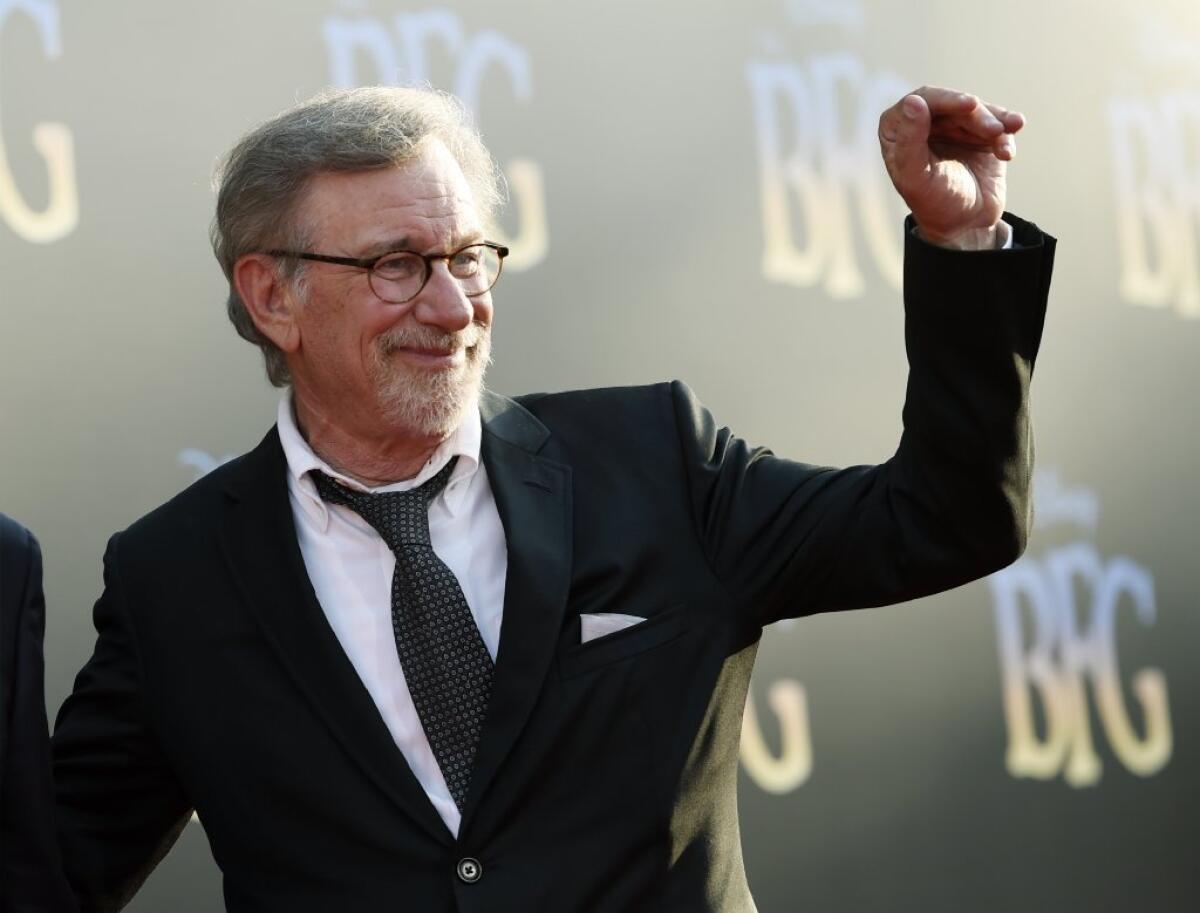 Alfred Hitchcock, after seeing "Jaws," said that young Steven Spielberg "is the first one of us who doesn't see the proscenium arch." By which to say that free of the theatrical conventions that informed every other filmmaker before him, Spielberg was the first truly modern director. Since then, he has emerged as a Hollywood force unlike any other, one of the first filmmakers since Hitchcock whose name has become a brand, and whose films have made $9.1 billion worldwide.
As the 69-year-old releases the 29th feature film he has directed, "The BFG," we look back on his work to see which of those movies rise to the top.
1. 'Jaws' (1975)
It is actually disconcerting that Spielberg was this good this fast. All the elements that would make him a singular Hollywood talent were already in place: his love of family dynamics, his patience with character, his command of tone and his unquenchable desire to entertain at all costs. It's just a fish story -- but also the best fish story ever made.
2. 'Raiders of the Lost Ark' (1981)
Legend has it that Spielberg always wanted to make a James Bond picture, but couldn't -- on account of him not being British and they're sticklers about such things in Bondville. So he and George Lucas (who wanted to indulge his love for old movie serials) hatched this, the most perfect distillation of cinematic pulp and crackerjack thrills yet committed to film.
3. 'Saving Private Ryan' (1998)
Perhaps the most visceral evocation of the chaos of war in movies to date. Even the schmaltzy bookends -- in which the Pvt. Ryan of the title looks back on the mission that saved him -- can't detract from its power.
4. 'E.T. the Extra-Terrestrial' (1982)
Divorce. Children. Loss. Fear. Hope. Candy. G-men. Bikes. Tears. Home.
5. 'Schindler's List' (1993)
Serious Spielberg wrestles with sentimental Spielberg here and emerges victorious, for the most part. And yet, there are indelible sequences in here, all adding up to a film of rare and ghastly power.
6. 'Close Encounters of the Third Kind' (1977)
Spielberg's mother was a concert pianist and his father was an engineer and computer scientist. So it's fitting that for the first film Spielberg wrote by himself, humanity communicates with aliens through music processed by computers.
7. 'Jurassic Park' (1993)
The first two acts of this generationally defining pop confection are so taut, so elemental in their monsterific glee that you almost don't mind that the third act abruptly wraps up thanks to an incredibly convenient deus ex T. rex.
8. 'War of the Worlds' (2005)
Few movies made in the immediate wake of 9/11 were able to capture the kind of ground-level dread that permeates this take on H.G. Wells' 1897 alien-invasion yarn.
9. 'Lincoln' (2012)
A towering look at a towering man, Spielberg's somber, restrained portrait of our 16th president doesn't have the emotional heft of, say, "Schindler's List," but it reveals a filmmaker confident in his one-of-a-kind gifts.
10. 'Indiana Jones and the Last Crusade' (1989)
Best not to think about the fact that Sean Connery and Harrison Ford are only 12 years apart and are playing father and son, and just enjoy the last good Indiana Jones movie.
11. 'Catch Me If You Can' (2002)
Few things are as fun as watching Spielberg have fun, and this romp -- featuring Leonardo DiCaprio at his least insufferable playing real-life con man Frank Abagnale Jr. -- is a hoot.
12. 'Minority Report' (2002)
Despite his reputation as a genre filmmaker, Spielberg spends far more of his screen time looking back rather than forward. So when he did conjure a vision of the future -- for this Tom Cruise-starring adaptation of a Philip K. Dick thriller -- it was tactile and vibrant.
13. 'Bridge of Spies' (2015)
It's like a maker of fine watches made a fine watch: "Bridge" is an expertly machined piece of Cold War storytelling with an Oscar-winning performance from Mark Rylance at its core. No more, no less.
14. 'The Lost World: Jurassic Park' (1997)
Spielberg has said that he regretted never making the "Jaws" sequels, which is why he returned for this "Jurassic" follow-up. Despite a couple of remarkable sequences (like the raptor attack in the tall grasses; the RV-over-a-cliff gambit), however, it's a sequel in search of a reason to exist.
15. 'The Sugarland Express' (1974)
Like so many debut feature films, Spielberg's was a road movie -- following parents (Goldie Hawn and William Atherton), who in the process of saving their son from a foster-home fate start an interstate crime spree.
16. 'A.I. Artificial Intelligence' (2001)
Picking up where the late Stanley Kubrick left off, Spielberg tried to graft his innate sense of warmth and humanity to Kubrick's remote chilliness for this story of a boy robot left to fend for himself in a mechanical underworld. And the two ethoses never quite harmonize.
17. 'The Adventures of Tintin' (2011)
The first animated film Spielberg directed is a minor, if diverting, globe-trotting trifle.
18. 'Indiana Jones and the Temple of Doom' (1984)
There's a streak of cruelty shot throughout this film -- which pits Indiana Jones against an Indian cult leader who imprisons an army of child laborers and is fond of cutting hearts out -- that chafes.
19. 'Empire of the Sun' (1987)
Most notable for introducing us to Christian Bale -- who was just 12 when he played a young British lad lost in Shanghai during the Japanese invasion of China during World War II.
20. 'Munich' (2005)
It's an amazing moment in history when, in the wake of the 1972 massacre of Israeli Olympians, Israel tasked a team of assassins to exact vengeance. It's a stately, well-executed film -- which got five Oscar nominations -- but for a movie about revenge, there isn't enough blood going to it.
21. 'The Color Purple' (1985)
Spielberg got quite a bit of flak for making a movie so quintessentially about the black experience, and there are stretches of his adaptation of Alice Walker's Pulitzer Prize-winning novel that bear the hamfistedness of, perhaps, a filmmaker trying to overcompensate -- but it also gave us Whoopi Goldberg's astonishing film debut.
22. 'War Horse' (2011)
An ambitious, if totally inconsequential, World War I drama about, you know, a horse.
23. 'Hook' (1991)
You want a movie about Peter Pan to soar -- this one, starring Robin Williams as a grown up Pan returning to Neverland to rescue his own children, is as landlocked as Captain Hook's Jolly Roger.
24. 'The Terminal' (2004)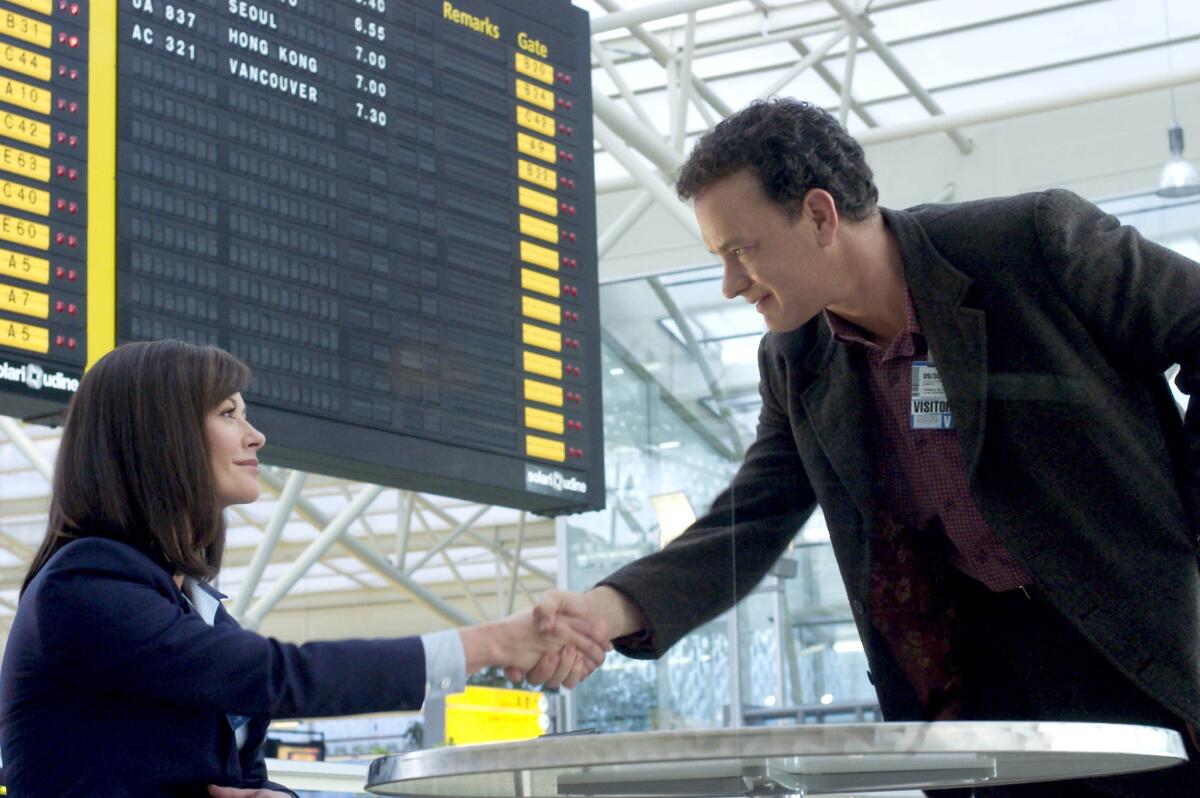 We get it. Sometimes, you wanna make a movie in your proverbial backyard, rather than decamp to some foreign country. Sometimes, you just wanna make an Oscar winner do a funny accent, as a man trapped in an airport for decades. That's all cool. But not, it turns out, that interesting to watch.
25. 'Always' (1989)
Holly Hunter, Richard Dreyfuss, John Goodman and Audrey Hepburn -- rarely has such a cast been assembled for less.
26. 'Amistad' (1997)
Because, if you are going to attempt to tell a story about slavery in America, about the Middle Passage, it shouldn't be about the white guy.
27. '1941' (1979)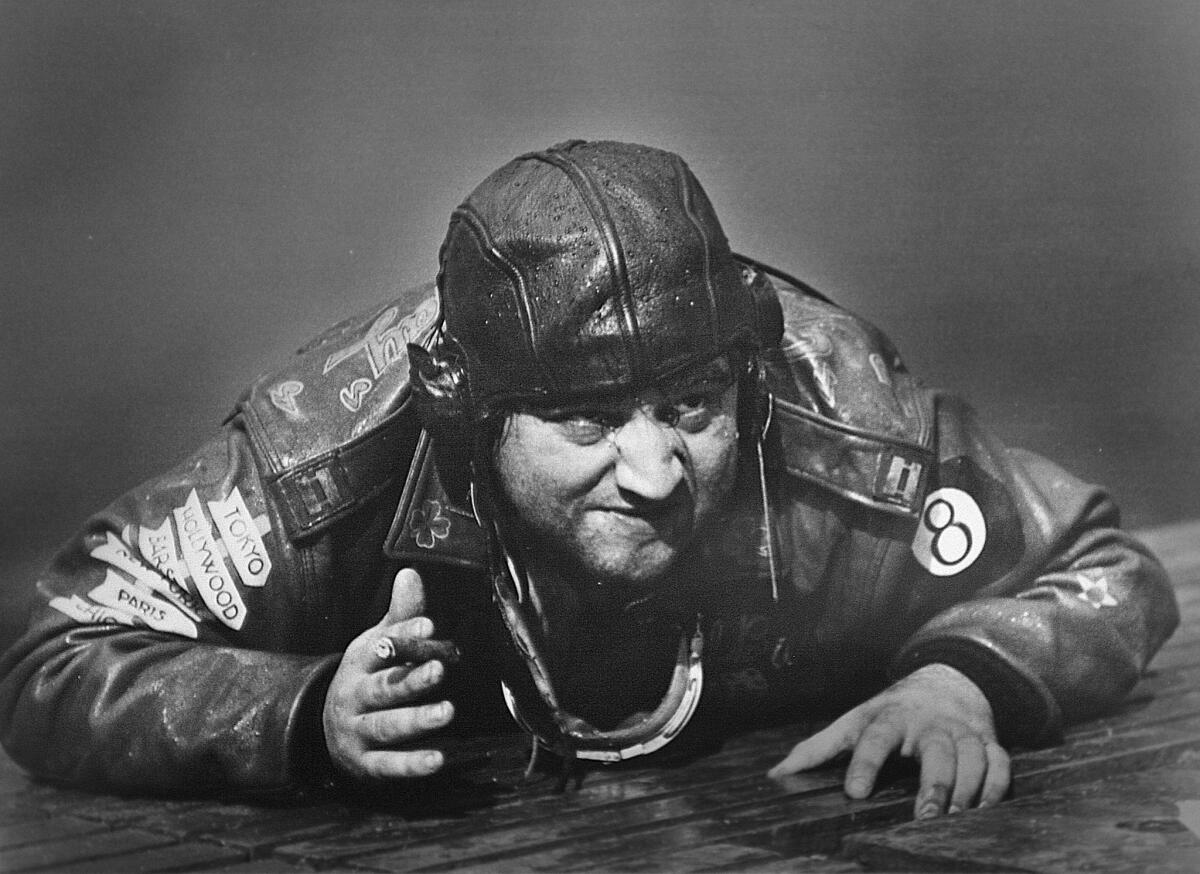 Just because a person is fun doesn't mean they're funny. And just because a director makes movies with a sense of humor doesn't mean they should make comedies.
28. 'Indiana Jones and the Kingdom of the Crystal Skull' (2008)
Yeah, no.
MORE:
John Williams: Five underrated scores by the AFI-honored composer
'The BFG': Mark Rylance reunites with Steven Spielberg and astonishes anew
Steven Spielberg on returning to making films, like 'The BFG', that let him create new worlds
Get the Indie Focus newsletter, Mark Olsen's weekly guide to the world of cinema.
You may occasionally receive promotional content from the Los Angeles Times.