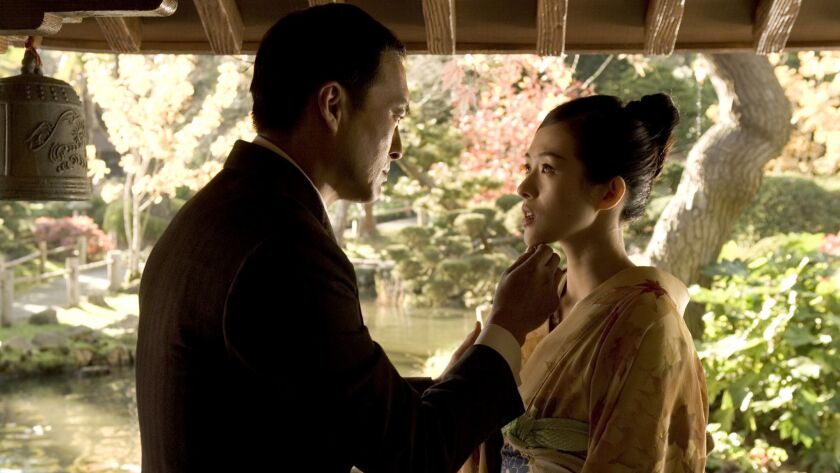 Ken Watanabe is unsure if the roles on his IMDB page are connected in any way. "That's a tough question," the Japanese actor says via email with the aid of a translator. "But if I had to give an answer, it would be that many of my characters die in the story — probably 80% of my characters die."
The actor, 58, has been well known in his home country since the early '80s; he continued working in film and television there while undergoing cancer treatments. Watanabe transitioned from Japanese-language projects to Hollywood in 2003 when he was cast opposite Tom Cruise in "The Last Samurai."
He's worked in both languages since, both onscreen and in the theater. He believes that working in English-speaking roles has helped make him a better actor.
"It takes the same amount of hard work when creating something in either country," Watanabe notes. "I used to think that when shooting in Japan, I had a good sense of understanding with the director and the other cast, just because we spoke the same language. However, after working in the U.S., I came to wonder if I had been communicating enough in Japan. So nowadays I put more effort into communicating with everyone."
His latest film, "Bel Canto," which opened earlier this month, is based on Ann Patchett's novel and directed by Paul Weitz. Watanabe plays a Japanese industrialist who is caught in a hostage stand-off. The role gave him the opportunity to explore the way language can help connect us despite cultural differences.
"Just like in the film, we had a very international group of people who were speaking different languages on set," he said in his email. "We tried to learn and speak each other's languages, which was quite fun. I felt like something similar might have happened with the hostages in their situation."
Here Watanabe recounts some of his most memorable projects, including "Godzilla," "Batman Begins" and "The Last Samurai."
'Bel Canto,' Katsumi Hosokawa (2018)
"I was in Peru shooting a documentary until a week before the Japan Embassy hostage crisis, which inspired the novel upon which the film is based. If I was in Peru a week longer, I would have likely attended that very party. So when I received the offer, I felt like I was destined to do the film. The biggest challenge was conveying how two people with a language barrier come to understand and love each other."
'Godzilla,' Dr. Ishiro Serizawa (2014)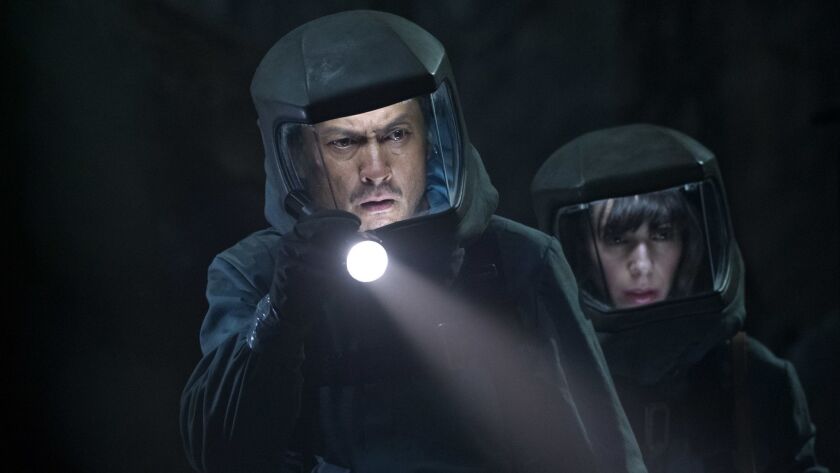 "It was hard to believe that I was put in a position to costar with Godzilla, whom I grew up watching on the big screen. With all the increasing natural disasters around the world that are beyond human control, I'm no longer sure if this movie is just entertainment. The questions the film poses are more relevant than ever. When we were filming late into the morning hours and had one more take to go, the camera started rolling, and on one of the big screens that was a part of the set, they started playing a scene from 'Memoirs of a Geisha.' It was a scene of me kissing Ziyi, who was also on set standing next to me. The crew went crazy, but I was urging them to turn it off."
'Inception,' Saito (2010)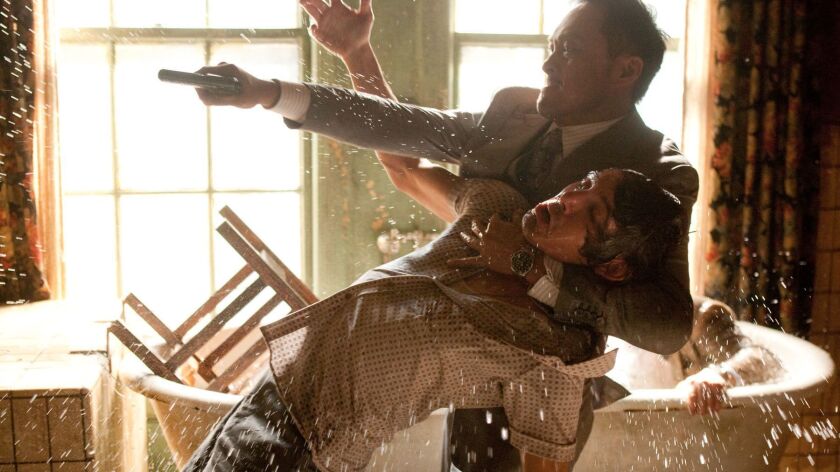 Director Christopher Nolan "pitched me the story, but I had no clue as to what he was trying to do. However, I trusted that this would be a great film because it was Chris' project. I was insanely excited. Nowadays, filming relies heavily on all things digital, but what we actors had to do was still very analog, so it was not an easy shoot by any means."
'Letters From Iwo Jima,' General Kuribayashi (2006)
"It is an important historical story about my own country, so I felt more pressure than any other film I've done in the past. Clint [Eastwood] is extremely open and understanding, and he would listen to my opinion whenever I discovered something new through my research of the real events. He would let me supervise the Japanese dialogue and allowed me to support him throughout the shoot, so it turned out to be a valuable and significant film for me. I learned that in film things should not be explained more than is necessary."
'Memoirs of a Geisha,' Chairman (2005)
"When Rob Marshall was selected to direct the movie, I thought he was a perfect fit to create this world. I read the novel after receiving the offer. It is a film where one is able to satisfyingly enjoy the beauty of Rob's work. His artistic sense is wonderful. If you gave him something to shoot, he would capture it in the most beautiful way, and that always impressed me."
'Batman Begins,' Ra's al Ghul (2005)
"When I was in Los Angeles for the Oscars, I received phone call from Chris Nolan offering me the role. I created an original language that was spoken by my character Ra's al Ghul. I basically arranged the letters of Japanese words backward and made them sound like a new language. However, I had a hard time memorizing the lines I created so I had to write them on my hand with a pen."
'The Last Samurai,' Katsumoto (2003)
"As expected, acting in English for the first time proved to be a difficult challenge. I tried to act normally as I always do in my native language and live as my character Katsumoto in the most natural way possible. I prepared physically by putting on weight and working out. I just kept training, every day for six weeks, while we were shooting the action scenes. I felt that the door of opportunity really opened up for me [after this movie]."
'Gokenin Zankuro,' Zankuro Matsudaira (1997)
" 'Gokenin Zankuro' was produced by someone that had cast me quite often since I was young. In my 30s, I had to work while battling my illness, so I had to use my time efficiently, while not overworking myself too much. The producer understood my needs and cast me in a long-running period piece. The longer I play the same character, the more I lose the sense that I am playing that character, and it becomes more like I am actually living the character. My thought process becomes that of my character."
---