London Film Festival emphasizes inclusion and female directors
Reporting from Reporting from London —
The recently concluded BFI London Film Festival put a strong focus on inclusion and equal representation — particularly female filmmakers.
This year female-directed films made up 25% of the overall lineup, with four of the 12 Official Competition entries directed by women. That number is notable in comparison with the Venice International Film Festival, held earlier this fall, where only one in the 24 competition films boasted a female director.
"We're a largely female team, which I think has a lot to do with it," said Clare Stewart, director of the London Film Festival and head of festivals for the British Film Institute (BFI). "I really don't buy into some of the comments I hear from my international peers about 'Well, of course we would program more films by women if they were there to program.' I think our responsibility as cultural gatekeepers is to be creating the way for change.
"We do very genuinely look at every film in the balance of the overall programming in terms of our commitment to women directors, to LGBT, to black representation. That's something we very much want to be profiling and talking about at the festival. This year we've presented the European premiere of Dee Rees' 'Mudbound,' which is such an important and striking film in its own right but also in that space."
For Rees, whose film previously played at the Toronto International Film Festival, bringing a uniquely American story overseas was an opportunity to look at the film's themes of racism and prejudice from a new angle.
"In London, you have an audience who might actually have a more nuanced perspective on the material," Rees said of the roughly 200,000 people who attended the two-week festival in October. "It's great to get it in front of a crowd of cinephiles with a different idea of our country and who aren't married to any kind of origin story about who we are."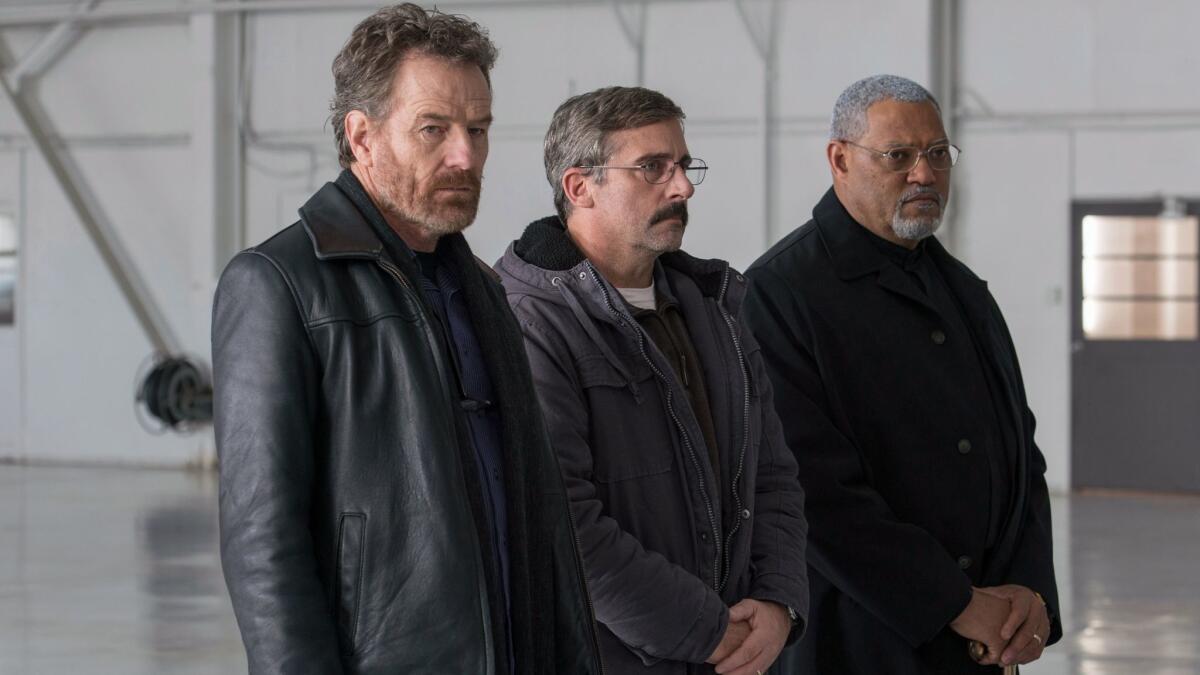 Richard Linklater had a similar experience with his new film "Last Flag Flying," which made its international premiere at LFF following it's domestic premiere at the New York Film Festival. The film, which centers on three Vietnam vets dealing with grief in the midst of the Bush-era Iraq conflict, is also resolutely American in its telling.
"These wars do affect the world," Linklater points out. "There's something kind of international about it — soldiers and what people go through. The deeper implications of the movie with the tragic underpinnings of a parent losing a kid. That's pretty international. The audience in London is probably less immediately tweaked out about the politics of it, though, since their country isn't the one who started this war."
Both films are strong contenders in the lead-up to awards season, as is "Three Billboards Outside Ebbing, Missouri," which closed the festival. The real focus for LFF, though, is foreign language film. "Loveless," a Russian feature by Andrey Zvyagintsev, won the best film award in the Official Competition at LFF, and it is also Russia's entry for foreign language film at the Oscars.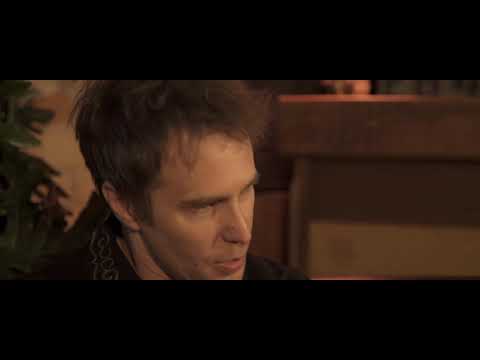 Actor Sam Rockwell and writer-director Martin McDonagh sat down with the L.A. Times to discuss "Three Billboards Outside Ebbing, Missouri" at the Toronto International Film Festival. The quirky drama, which takes a look at contemporary life in Ameri
LFF has always focused on non-English films, even though they make up a small fraction of the commercial box office in the U.K., according to Stewart.
Norway's "Thelma," has been gaining traction on the festival circuit overall, but for director Joachim Trier, bringing the film to London was especially important. He's had two prior films in LFF and likes the festival both for its connection to the city and for its commitment to inclusion.
"It's a festival in the city, so that means a lot of the films are screening at real cinemas that you would go to the rest of the year," Trier notes. "More so now than ever we need these festivals to get in the young generation, as well to see a bigger variation of movies than we're getting in commercial cinema today."
Inclusion also took the form of disability this year, particularly in films like "Wonderstruck," "Stronger" and "Breathe," the latter of which represents Andy Serkis' directorial debut. The festival held an industry workshop titled "Busting the Bias: Everyday inclusion of disabled people on and behind the screen."
David Proud, an actor and writer involved in the workshop, credits LFF for putting films about disability in prime festival slots.
"You can put disability in a film festival, but if you screen something at an obscure time and it's not very well-publicized, people won't pay as much attention as if it's in the main strand," Proud said. "BFI has these films in the main strand, and they haven't marginalized it."
For Claire Foy, who stars opposite Andrew Garfield in "Breathe," LFF does a great job highlighting British filmmaking.
"Opening the festival was so significant for 'Breathe' because we shot it in the U.K.," said Foy, who's become an international star playing Queen Elizabeth II in the Netflix series "Crown." "I just think it's a festival that's grown and grown, and the beautiful thing about it is that so many of the films there are supported by the BFI and funded by the people of London and the people of the country."
One striking thing about this edition of LFF is that it wasn't entirely about film. The festival offers a series of talks called LFF Connects, which highlight the ways in which film intersects with other creative forms. The talks included actress Cate Blanchett, author Ian McEwan and director David Fincher, who flew to London to discuss his new Netflix series "Mindhunter," which also played its first two episodes at the festival in a public screening.
"I'm hoping an episode can be however long it needs to be in order to be the best version of itself and that it doesn't have to be constrained by all of these legacy packages," Fincher said during his LFF Connects talk. "There's a very large talent pool of people who don't feel there's much for them in terms of sustenance, you know, working for Marvel.
I think that if we can make a playground for them that is thoughtful, adult, interesting, complex, challenging stories and figure out ways to pull them into it, there's a chance at something that isn't lassoed and hogtied into three acts," he said. "There's a chance you can do stuff that pins people's ears back and sandblasts their eyes. And I don't think it's going to come from vertically integrated media conglomerates."
Get our L.A. Goes Out newsletter, with the week's best events, to help you explore and experience our city.
You may occasionally receive promotional content from the Los Angeles Times.