New videos: 'Only the Brave' is old-fashioned — in a good way
New on Blu-ray
"Only the Brave" (Sony DVD, $30.99; Blu-ray, $34.99)
The rugged wilderness adventure is refreshingly old-fashioned: the kind of movie that makes older film buffs sigh and say, "They don't make 'em like that anymore." A throwback to the days of macho directors like Howard Hawks and John Ford, the picture tells the true story of the wildfire-fighting Granite Mountain Hotshots, and the deadly 2013 Yarnell Hill fire. Josh Brolin, Miles Teller, Taylor Kitsch, Jeff Bridges, Andie MacDowell and Jennifer Connelly play the brave firemen and their family members, in an action-packed, at times tear-jerking eco-disaster tale, as much about the relationships between these people as it is about the specifics of extinguishing a blazing inferno — though there's plenty of the latter as well. "Only the Brave" was a box office disappointment when it came out last fall, getting lost among the Oscar bait and holiday blockbusters. That makes it ripe for discovery now that it's hitting home video.
[Special features: Deleted scenes, featurettes and a commentary track]
VOD
"Quest" (available Feb. 6)
Jonathan Olshefski's quietly ambitious, utterly absorbing documentary covers 10 years in the lives of one Philadelphia couple in under two hours. Beginning before the start of President Obama's first term and ending as the era's coming to a close, the film follows small-time hip-hop impresario Christopher Rainey and his wife, Christine'a (a.k.a. "Ma") as they try to make a positive impact on a community plagued by crime and poverty. The Raineys' many ups and downs are a reminder that no matter who's sitting in the Oval Office, real change happens on a local level, brought about by good people who take care of their neighbors.
TV set of the week
"Bosom Buddies: The Complete Series" (Paramount DVD, $29.98)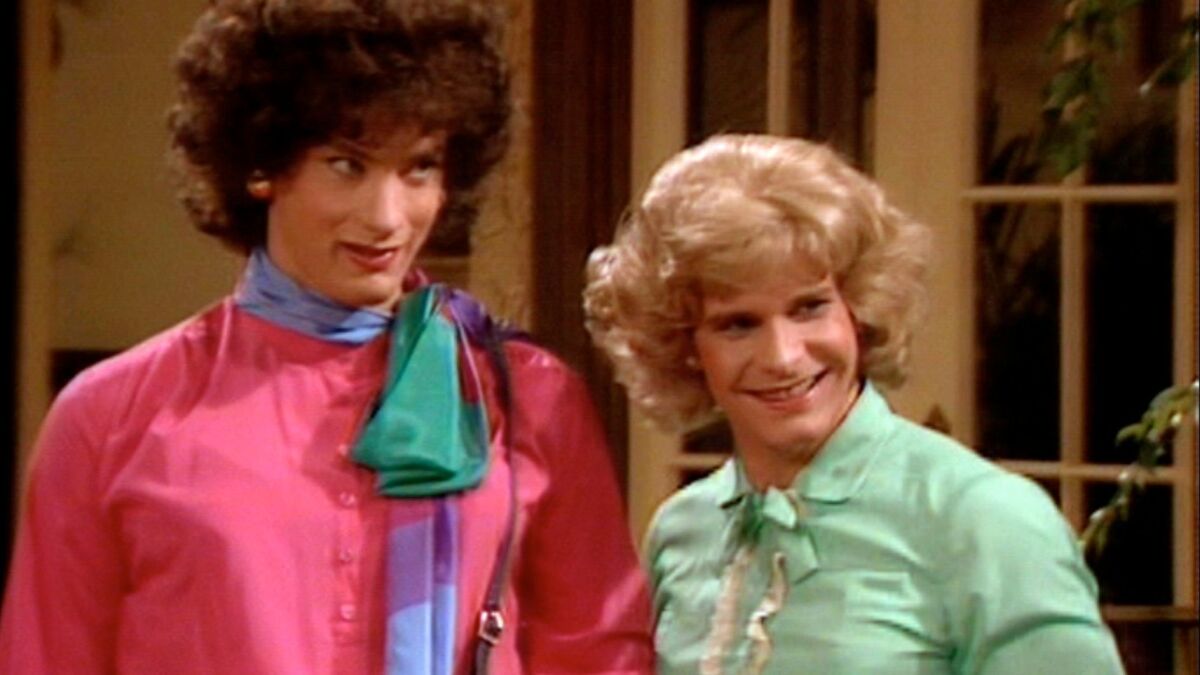 When it debuted on ABC in the fall of 1980, the sitcom "Bosom Buddies" seemed like another one of the network's winkingly smutty "jiggle comedies," this time following the ribald adventures of two young lotharios who dress as women so they can live in a gals-only apartment building. Very quickly though, the sexy talk and double-entendres gave way to a sweet and very funny show about two likable guys — played by Tom Hanks and Peter Scolari — who were just starting their fitful transition into adulthood. Though it ran for only two seasons (a total of 37 episodes), "Bosom Buddies" remains a favorite of television fans who watched it in the '80s, and not just because it launched the career of one of our most respected and award-winning actors.
[Special features: None]
From the archives
"The Wilby Conspiracy" (Kino Classics Blu-ray, $29.95)
One of the great Sidney Poitier's best films, the under-seen 1975 thriller takes an unusually honest look at the maddening injustice of apartheid, in the context of a gripping chase picture. Poitier plays an imprisoned South African revolutionary who's unexpectedly cut loose by the authorities as part of a larger plot to ferret out the location of a rebel leader. Michael Caine plays the hero's lawyer's boyfriend, who accidentally ends up on the run alongside him, getting a firsthand look — along with the viewer — at how oppression drives the locals to violence.
[Special features: None]
Three more to see
"LBJ" (Sony DVD, $14.99; Blu-ray, $19.99; also available on VOD); "Suburbicon" (Paramount DVD, $25.99; Blu-ray, $31.99; also available on VOD); "Walking Out" (Shout! Factory DVD, $16.97; Blu-ray, $22.97; also available on VOD)
---
Get our L.A. Goes Out newsletter, with the week's best events, to help you explore and experience our city.
You may occasionally receive promotional content from the Los Angeles Times.