Olivia Wilde on the high school comedies and buddy cop films that inspired 'Booksmart'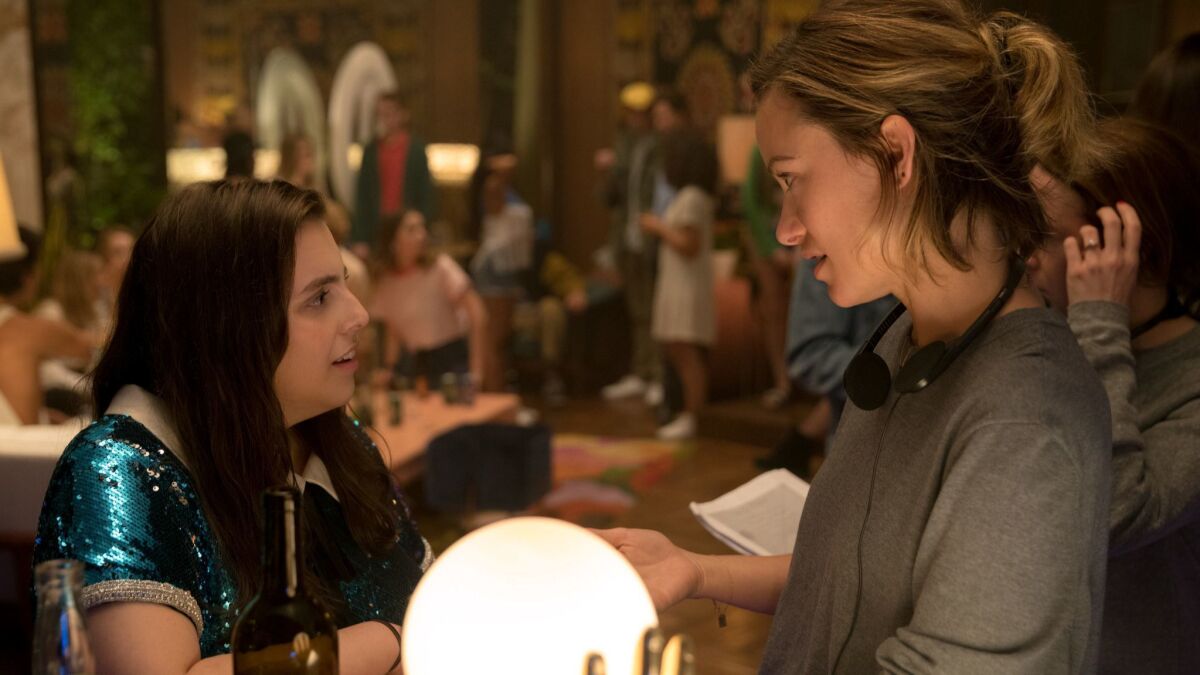 Olivia Wilde has always enjoyed working as an actress, but she's also found it really lonely.
"You're on set, and you're activated for a certain amount of time," the 35-year-old said, "but then you have long periods where you're alone in your trailer, coming down from this creative high. You get distracted. You read a book. And then you have to go back on set and get reactivated. That process was always kind of maddening to me."
Over the years, from "House M.D." to "Tron: Legacy," she realized her favorite part of being on set was hanging out with the director. She found herself gravitating toward the monitor, lingering in the costume truck and "asking too many questions." At 26, she directed her first short — and then she was certain: She had never been happier.
She used music video sets as a training ground, directing pieces for the Red Hot Chili Peppers and Edward Sharpe and The Magnetic Zeros. And while she was quietly searching for a feature film to work on, she kind of always assumed her directorial debut would be something she wrote herself. She was toying with a screenplay — one that's now nine years in the making — when Jessica Elbaum, her friend and head of the production company Gloria Sanchez, suggested she pitch on a project at Annapurna Productions called "Booksmart."
SUMMER SNEAKS: Everything you need to know about 2019's summer movies »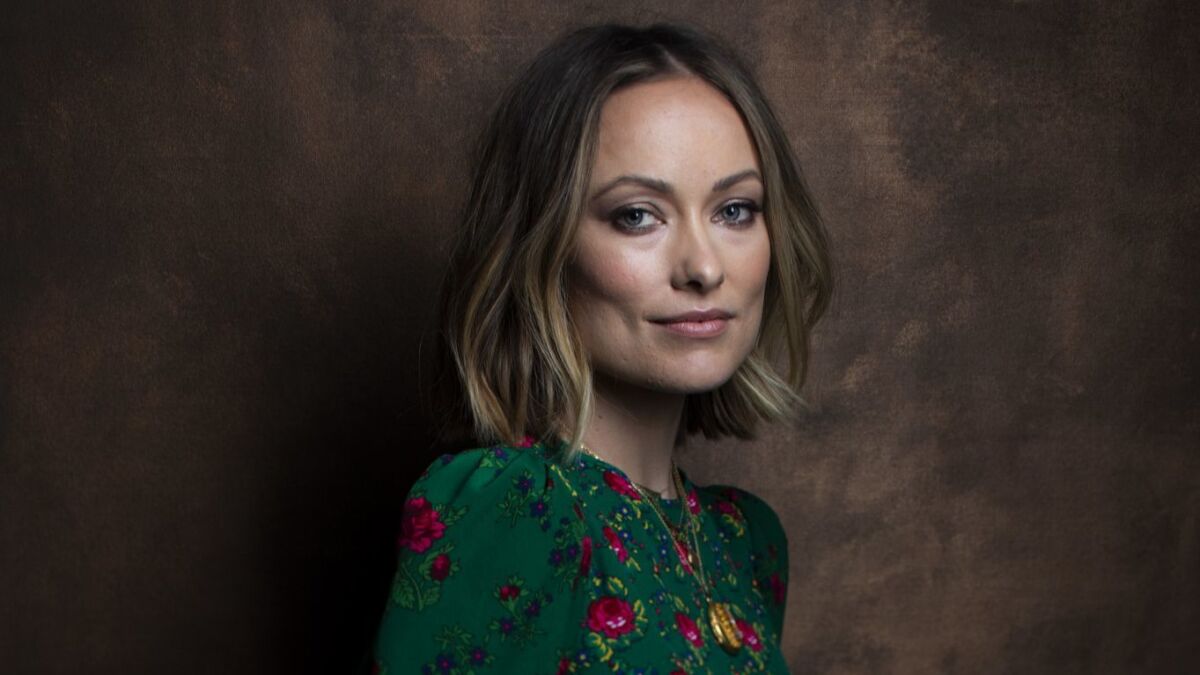 The movie was about two high school seniors, Molly and Amy, who realize they've been so diligent in their studies that they missed out on a social life. The best friends make a pact to go hard on the night before graduation, attempting to get the full party experience in just 24 hours. Wilde immediately found herself creating a lookbook to pitch.
"I just knew right away what I wanted this movie to be," Wilde said. "I thought, 'I need to see a movie about smart girls who are not attempting to assimilate, and are proud of being smart. A comedy about women that isn't poking fun of them being disasters.' They're so messy and out of control, but it's about how their intensity is hilarious."
Wilde landed the gig, teaming up with writer Katie Silberman ("Set It Up") to retool the script and casting Beanie Feldstein ("Lady Bird") and Kaitlyn Dever ("Justified") in the lead roles. She also went back to rewatch some of her favorite films, channeling her inspirations into "Booksmart," which premiered to rave reviews at the South by Southwest Film Festival in March and hits theaters May 24.
"Training Day" (2001)
"When I went in to pitch, I told [Annapurna] I wanted to make the 'Training Day' of high school movies. I wanted it to have high stakes. In high school, everything is life or death — every social interaction, every grade feels so important. There was such a clear way to succeed. I remember when I graduated from school, no longer having grades, I thought, 'How am I supposed to measure success in my daily life?'
"We look back at it with a slightly patronizing attitude, like, 'how quaint that we thought high school parties were important.' But they were, and the thing that got you through it was your friends. That felt like a buddy comedy to me [with] the relationship between buddy cops — the sense of partnership, of being willing to take a bullet for each other but often having very different personalities."
"Fast Times at Ridgemont High" (1982)
"I screened this for the cast at NeueHouse before we started filming, because I wanted them to understand that there are no small characters. There is no one forgettable in this film, and they really took that to heart. Many of them had never seen it, so they were coming up to me after saying, 'I didn't know about that movie! It's the coolest movie I've ever seen!' They'd heard references to [Sean Penn's character, Jeff] Spicoli, but never knew who he was. Also, musically, it has, like, 30 needle drops like we do. It was a lot cheaper in those days to license music."
"Clueless" (1995)
"'Clueless' is a less surprising influence, but it was the anthem for a generation. It was a film that was so funny, but really human. Cher was a character who could have been misunderstood or minimized — not only by the actress, but also in the writing and directing. But she was a fully nuanced, interesting, surprising person, and she became iconic because she was different than anything we've ever seen before."
"The Breakfast Club" (1985)
"There's a humanity in comedy that John Hughes' films taught me. The film relies entirely on the young cast. The opening credits are hilarious. You see a moment with each of their parents and you know from that moment what the film is about. We understand high school tropes not only because of films from the last 50 years, but we also recognize the jock, the nerdy kid — we know what that is. And 'The Breakfast Club' was a master class in unraveling assumptions and bringing people together in unexpected ways."
"The Big Lebowski" (1998)
"I'm a big Coen brothers fan. 'The Big Lebowski' is an odyssey told in a very short period of time in Los Angeles, showing several different environments through the city and traversing tones in a really fascinating way. The fact that they took such big swings with the Busby Berkeley dream sequence — that was a huge influence on me. It's why I wanted to take a big swing like creating a fantasy where Beanie's character imagines dancing with her crush. To remove the audience from the environment that they had been lured into and take a big leap, which I think if done well can be really energizing.
"I think there's a fun way to take people into a less literal place within storytelling. It lets you show a little bit more of the character's internal state, going into people's dreams and the parts of themselves they're hiding. With the dance fantasy, I wanted to see what the character was hiding behind this tough exterior. Even the most ardent feminist might be fantasizing about being swept off her feet, and that's fine."
Follow me on Twitter @AmyKinLA
Get our L.A. Goes Out newsletter, with the week's best events, to help you explore and experience our city.
You may occasionally receive promotional content from the Los Angeles Times.