Every movie being released this fall, including 'Miss Peregrine,' 'Girl on the Train,' 'Loving,' and many more
The 2016 Fall Movie Preview is a snapshot of the films opening through early November. Release dates and other details, as compiled by Kevin Crust, are subject to change.
---
Sept. 9
For the record:
5:15 a.m. Oct. 2, 2023
An earlier version of this article incorrectly listed the film "Queen of Katwe" as "The Queen of Katwe."
Antibirth
A rapidly progressing, highly abnormal pregnancy in a hard-partying woman forces her to confront what could possibly be growing inside her. With Natasha Lyonne, Chloë Sevigny, Meg Tilly, Mark Webber. Written and directed by Danny Perez. IFC Midnight
Author: The JT LeRoy Story
Director Jeff Feuerzeig examines the 2005 media frenzy surrounding the shocking revelation that the literary phenom was actually the invention of 40-year-old San Francisco punk rocker and phone sex operator Laura Albert. Amazon Studios / Magnolia Pictures
Brother Nature
A buttoned-down political meets his match in his prospective brother-in-law, who drags him through the great outdoors in a quest to be his bestie. With Taran Killam, Bobby Moynihan, Gillian Jacobs. Written by Killam and Mikey Day; story by Cameron Fay. Directed by Matt Villines and Oz Rodriguez. Paramount Pictures / Samuel Goldwyn Films
Dancer
Filmmaker Steven Cantor considers the impact fame and fortune have on artistic identity in this documentary on Ukrainian Sergei Polunin, the "bad boy of ballet," who walked away from his position as principal dancer at the Royal Ballet at age 21 only to later become a viral sensation. Sundance Selects
Defying the Nazis: The Sharps' War
This documentary tells the story of a Wellesley, Mass., Unitarian minister and his wife who made multiple trips to Europe to rescue political dissidents and refugees during World War II. Featuring the voices of Tom Hanks and Marina Goldman. Directed by Ken Burns and Artemis Joukowsky. Cinemaflix
Demon
Human remains and the presence of a dybbuk unnerve an Englishman when he arrives in rural Poland to marry. With Itay Tiran, Agnieszka Zulewska, Andrzej Grabowski. Written by Pawel Maslona, Marcin Wrona, Based on the play "Adherence" by Piotr Rowicki. Directed by Wrona. The Orchard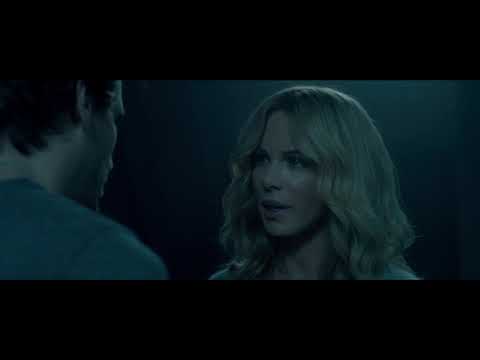 Kate Beckinsale, Lucas Till and Gerald McRaney star in "The Disappointments Room."
The Disappointments Room
A secret chamber in a formerly stately Southern mansion with a horrific past tests a family from Brooklyn looking to start over. With Kate Beckinsale, Mel Raido, Gerald McRaney and Lucas Till. Written by Wentworth Miller and D.J. Caruso. Directed by Caruso. Relativity Studios
El Ganzo
A gay black man embarks on a romantic relationship with a white woman at a Mexican resort. With Susan Traylor and Anslem Richardson. Written by Steve Balderson, Traylor and Richardson. Directed by Balderson. Dikenga Films
For the Love of Spock
Writer-director Adam Nimoy explores his relationship with his father, Leonard Nimoy, and his father's most famous role, "Star Trek's" Mr. Spock, in this documentary. Featuring William Shatner, George Takei and Zachary Quinto. Gravitas Ventures
Germans & Jews
Friends Tal Recanati, an American Jew, and Janina Quint, a non-Jewish German, explore the complex relations between their people in postwar Germany in this documentary. Directed by Quint and Recanati. First Run Features
The Green Fairy
Documentary details the history of absinthe from 1730 to 1915. With Mindy Robinson, Linda Blair, Roddy Piper. Written by Daniel Celestina and Caroline Posada. Directed by Dan Frank. URD Pictures
Happy Birthday
Reeling after learning his girlfriend has cheated on him, a young man and his best friend embark on a Mexican holiday only to be kidnapped, tortured and held for ransom by a drug cartel. With Matt Bush, Britne Oldford, Vanessa Lengies. Written and directed by Casey Tebo. Momentum Pictures
Ithaca
A teenager takes a life-altering job as a bicycle telegraph delivery messenger after his brother departs to serve in World War II. With Alex Neustaedter, Sam Shepard, Meg Ryan, Tom Hanks. Written by Erik Jendresen, based on the novel "The Human Comedy" by William Saroyan. Directed by Ryan. Momentum Pictures
Kicks
Bay Area teens go on a precarious trek to retrieve a pair of stolen sneakers. With Jahking Guillory, Christopher Meyer, CJ Wallace. Written by Justin Tipping & Joshua Beirne-Golden. Directed by Tipping. Focus World
Max Rose
Jerry Lewis plays a retired jazz musician who questions his once-happy life after his wife dies and he discovers a love letter to her from another man. With Claire Bloom, Kevin Pollak. Written and directed by Daniel Noah. Paladin
Other People
Coming off a painful breakup, a gay sitcom writer returns to Sacramento to care for ailing mother. With Jesse Plemons, Molly Shannon, Bradley Whitford. Written and directed by Chris Kelly. Vertical Entertainment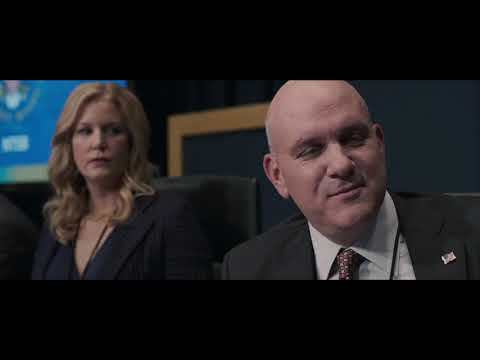 Tom Hanks stars as Capt. Chesley "Sully" Sullenberger in Clint Eastwood's new film.
Sully
Tom Hanks stars as Captain Chesley Sullenberger, who was heralded for safely landing a jet with 155 people aboard on the Hudson River in 2009 yet faced an investigation that questioned his judgment and threatened his career. With Aaron Eckhart, Laura Linney. Written by Todd Komarnicki, based on the book "Highest Duty: My Search for What Really Matters" by Sullenberger. Directed by Clint Eastwood. Imax 2D. Warner Bros.
Three Days in Auschwitz
Filmmaker and second-generation Holocaust survivor Philippe Mora traces the stories of members of his family in this documentary. With music by Eric Clapton. Visions Films
Transpecos
Three border patrol agents face a dangerous situation when a routine encounter leads to the revelation of dark secrets. With Johnny Simmons, Gabriel Luna, Clifton Collins Jr. Written by Greg Kwedar, Clint Bentley. Directed by Kwedar. Samuel Goldwyn Films
When the Bough Breaks
The young woman an upscale couple hire to be their surrogate develops a dangerous obsession with the husband. With Morris Chestnut, Regina Hall and Jaz Sinclair. Written by Jack Olsen. Directed by Jon Cassar. Screen Gems
White Girl
A college freshman in Queens dives into a drug-and-sex fueled relationship with a local drug dealer. With Morgan Saylor, Brian Marc, Justin Bartha. Written and directed by Elizabeth Wood. FilmRise
The Wild Life
Robinson Crusoe lands on a tropical island in this animated adventure pitting him and his animal friends against two savage cats. Written by Lee Christopher, Domonic Paris, Graham Welldon. Directed by Vincent Kesteloot. Summit Entertainment
---
Sept. 13
The People Garden
Venturing to Japan to break up with her rock star boyfriend, a young woman learns he has disappeared in a mysterious forest while shooting a video. With Dree Hemingway, Pamela Anderson, James Le Gros. Written and directed by Nadia Litz. FilmBuff
---
Sept. 16
The Abolitionists
In this documentary, former Homeland Security Special Agent Tim Ballard decides he can do more to fight sex trafficking outside the system than in and forms elite team to go undercover and rescue children. Directed by Darrin Fletcher & Chet Thomas. Purdie Distribution
The Beatles: Eight Days a Week — The Touring Years
Drawing from more than 100 hours of rare and unseen footage collected from fans, news outlets and national archives as well as the Beatles' private collection, director Ron Howard details the Fab Four's nearly four years of nonstop touring from 1962 to 1966. Featuring Paul McCartney, Ringo Starr. Directed by Ron Howard. Abramorama / Hulu
A Beautiful Now
A close-knit group of friends work through their past relationships and experiences as they try to save a friend from taking her life. With Abigail Spencer, Cheyenne Jackson, Patrick Heusinger. Written and directed by Daniela Amavia. Monterey Media
Blair Witch
College students searching for their friend's missing sister in Maryland's Black Hills Forest experience the terror of the region's legend. With James Allen McCune, Callie Hernandez, Brandon Scott. Written by Simon Barrett. Directed by Adam Wingard. Lionsgate Films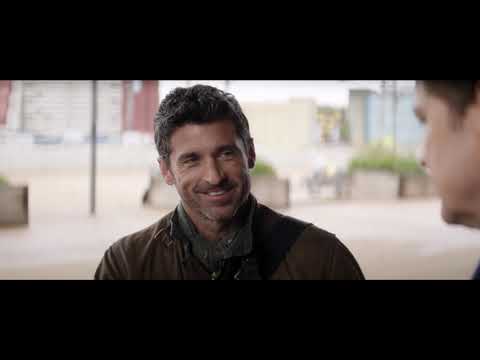 Watch the official trailer for "Bridget Jones's Baby," which hits theaters Sept. 16.
Bridget Jones's Baby
Renée Zellweger returns for her third outing as Britain's most famous singleton, who finds herself alone, pregnant and unsure of the father's identity. With Colin Firth, Patrick Dempsey, Jim Broadbent, Gemma Jones, Emma Thompson. Written by Helen Fielding and Thompson and Dan Mazer, based on the characters and story created by Fielding. Directed by Sharon Maguire. Universal Pictures
Cardboard Boxer
Pushed into fighting other homeless men for money by teenagers, a Skid Row resident struggles to escape the cycle of violence. With Thomas Haden Church, Terrence Howard, Macy Gray Written and directed by Knate Gwaltney. Well Go USA Entertainment
The Devil's Dolls
The handmade "worry dolls" that once belonged to a serial killer lead to bloody mayhem in a Southern town. With Christopher Wiehl, Kym Jackson, Tina Lifford. Written by Danny Kolker, Wiehl. Directed by Padraig Reynolds. IFC Midnight
A Family Affair
Dutch filmmaker Tom Fassaert hears a disturbing confession from his 95-year-old grandmother Marianne at her home in South Africa, further complicating their clan's troubled history in this documentary. Written and directed by Fassaert. Abramorama
Fatima
A divorced North African immigrant in France struggles to communicate with her daughters while working multiple jobs to better their lives. With Soria Zeroual, Zita Hanrot, Kenza-Noah Aïche. Written and directed by Philippe Faucon, loosely based on the books "Prière à la Lune et Enfin" and "Je Peux Marcher Seule" by Fatima Elayoubi. Kino Lorber
Finding Altamira
The discovery of 10,000-year-old cave paintings in 1879 threatens to destroy a Spanish archaeologist's family as he is opposed by both the Catholic Church and the scientific community. With Antonio Banderas, Golshifteh Farahani, Allegra Allen. Written by Olivia Hetreed and José Luis López Linares. Directed by Hugh Hudson. Samuel Goldwyn Films
The Good Neighbor
As two teens spy on a neighbor they are attempting to spook, they learn more about him than they want to know. With James Caan, Logan Miller, Keir Gilchrist. Written by Mark Bianculli & Jeff Richard. Directed by Kasra Farahani. Vertical Entertainment
Hillsong — Let Hope Rise
The hugely popular Australian Christian band plays stadium shows and spreads the mission of its namesake church around the world in this documentary. Directed by Michael John Warren. Pure Flix Releasing
Huntwatch
The controversy in Canada over the practice of sealing and activist Brian Davies are the subjects of this documentary. Narrated by Ryan Reynolds. Directed by Brant Backlund. International Fund for Animal Welfare / Discovery Channel
Kate Plays Christine
Director Robert Greene's novel nonfiction film explores the blur between truth and fiction as it follows indie star Kate Lyn Sheil while she prepares to portray Christine Chubbock, a Florida newscaster who committed suicide on-air in 1974. Grasshopper Film
London Road
Tom Hardy, Olivia Colman and Anita Dobson star in this musical about the events surrounding the murders of five women in Ipswich in 2006. Written by Alecky Blythe, with music by Adam Cork and lyrics by Blythe and Cork. Directed by Rufus Norris. BBC Worldwide North America
Miss Stevens
A young teacher chaperones three challenging students to a weekend drama competition and learns lessons of her own. With Lily Rabe, Timotheé Chalamet, Lili Reinhart, Anthony Quintal. Written by Julia Hart, Jordan Horowitz. Directed by Hart. The Orchard
Mr. Church
An ailing mother with a young daughter hires a man as their cook and a strong bond forms. With Eddie Murphy, Britt Robertson, Natascha McElhone. Written by Susan McMartin Directed by Bruce Beresford. Cinelou Releasing
Moments of Clarity
Two sheltered young women form a bond as they seek to unravel the mysteries of adulthood. With Lyndsy Fonseca, Kristin Wallace, Marguerite Moreau. Written by Christian Lloyd and Wallace; story by Wallace and Cody Brown. Directed by Stev Elam. Level 33 Entertainment
Operation Avalanche
Undercover at NASA in 1967 at the height of the Cold War, two young CIA operatives discover a government conspiracy related to the Apollo project. With Matt Johnson, Owen Williams, and Josh Boles. Written by Johnson and Boles. Directed by Johnson. Lionsgate Premiere
Silicon Cowboys
Documentary chronicles Compaq Computer's quest to build a personal computer and challenge industry leader IBM in the 1980s. Directed by Jason Cohen. FilmRise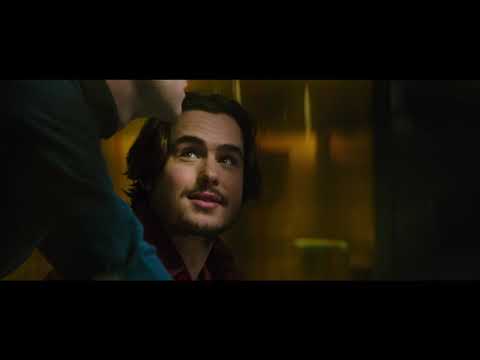 The trailer for Oliver Stone's "Snowden," starring Joseph Gordon-Levitt.
Snowden
Joseph Gordon-Levitt stars as Edward Snowden, the former CIA operative who was hailed as both a hero and traitor to the U.S. for leaking illegal surveillance activities by the NSA. With Shailene Woodley, Melissa Leo, Zachary Quinto, Tom Wilkinson. Written by Kieran Fitzgerald, Oliver Stone. Directed by Stone. Open Road Films
Starving the Beast
The shifting financial philosophies of public universities, including the University of Wisconsin, University of Virginia, University of North Carolina, Louisiana State University, University of Texas and Texas A&M, are examined in this documentary. Directed by Steve Mims. Violet Crown Films
The Vessel
The near drowning of a boy in a fishing village that suffered a devastating tsunami ten years earlier divides its citizens on its meaning. With Lucas Quintana, Martin Sheen. Written and directed by Lucas Quintana. Outsider Pictures
When Two Worlds Collide
President Alan Garcia's attempts to tap the precious natural resources of the Amazon are opposed by indigenous leader Alberto Pizango, leading to a tense standoff and eventual violence in this documentary. Directed by Heidi Brandenburg Sierralta & Mathew Orzel. First Run Features
---
Sept. 23
Audrie & Daisy
Directors Bonni Cohen and Jon Shenk tell the stories of two girls, both victims of sexual assault and social media bullying, in this documentary. Netflix
Beauty and the Beast (La Belle et la Bête)
The daughter of a merchant sacrifices herself and becomes the captive of a creature in a fantastical castle where she attempts to learn about his tragic past. With Vincent Cassel, Léa Seydoux, André Dussollier. Written by Christophe Gans and Sandra Vo-Anh, based on the classic fairy tale. Directed by Gans. Shout! Factory Films
Cameraperson
Documentary cinematographer Kirsten Johnson shares her work as she travels the world from Brooklyn to Bosnia and Nigeria, exploring the relationship between filmmaker and subject. Janus Films
Chicken People
Three distinctive personalities from the world of competitive poultry are profiled as pursue their quest for the perfect bird. Featuring Brian Caraker, Brian Knox, Shari McCollough. Directed by Nicole Lucas Haimes. Samuel Goldwyn Pictures
Dirty 30
A single woman in an unfulfilling job faces her big three-oh birthday with the help of her two best friends and a party that gets out of hand. With Grace Helbig, Hannah Hart and Mamrie Hart. Written by Mamrie Hart and Molly Prather. Directed by Andrew Bush. Lionsgate
The Dressmaker
A woman returns to Australia from Paris to face her mother and confront her past through fashion. With Kate Winslet, Liam Hemsworth, Hugo Weaving, Judy Davis. Written by P.J. Hogan and Jocelyn Moorhouse, based on the novel by Rosalie Ham. Directed by Moorhouse. Broad Green Films
The Free World-Opening
After years in prison and turning to Islam, an innocent man is faced with an opportunity to help a desperate woman but it could jeopardize his hard-won freedom. With Boyd Holbrook, Elisabeth Moss, Octavia Spencer. Written and directed by Jason Lew. IFC Films
Girl Asleep
An Australian teen who relishes her wallflower status is thrust into a different environment when her parents throw her an epic 15th birthday party. With Bethany Whitmore, Harrison Feldman, Matthew Whittet. Written by Whittet. Directed by Rosemary Myers. With the documentary short "Pickle," directed by Amy Nicholson. Oscilloscope Laboratories
Goat
A college student pledges his brother's fraternity to affirm his masculinity, exposing himself to hazing and abuse. With Ben Schnetzer, Nick Jonas, Gus Halper, James Franco. Written by David Gordon Green, Mike Roberts and Andrew Neel, based on Brad Land's memoir. Directed by Neel. Paramount Pictures
I.T.
A successful businessman must use his analog wits to outsmart the tech consultant who is making his life hell. With Pierce Brosnan, Anna Friel, James Frecheville. Written by Dan Kay, William Wisher. Directed by John Moore. RLJ Entertainment
Is That a Gun in Your Pocket?
A Texas woman challenges the town's gun culture in this humorous twist on the Greek classic, "Lysistrata." With Andrea Anders, Matt Passmore, Cloris Leachman. Written and Directed by Matt Cooper. Area 23a
Landfill Harmonic
The Recycled Orchestra of Cateura, a Paraguayan musical group of children who live near a garbage dump, inspire their community when a natural disaster strikes in this documentary. Directed by Brad Allgood; co-directed by Juliana Penaranda-Loftus. Emerging Pictures / Film Collaborative
The Lovers and the Despot
Documentary about a South Korean film director and his actress/muse who are kidnapped and imprisoned in North Korea, then become the personal filmmakers of movie-mad Kim Jong-il. Featuring Shin Sang-ok and Choi Eun-hee. Written and directed by Ross Adam and Robert Cannan. Magnolia Pictures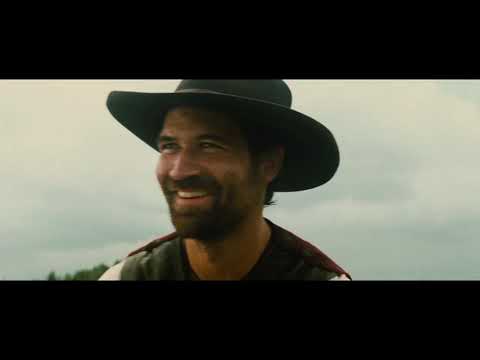 "The Magnificent Seven" trailer.
The Magnificent Seven
Townspeople hire a septet of outlaws to defend them against a malevolent industrialist in this revision of the 1960 classic western, which in turn was based on Akira Kurosawa's "Seven Samurai." With Denzel Washington, Chris Pratt, Ethan Hawke, Haley Bennett, Peter Sarsgaard. Written by Nic Pizzolatto and Richard Wenk. Directed by Antoine Fuqua. Imax 2D. Columbia Pictures / MGM
My Blind Brother
Sibling rivalry becomes a romantic triangle when a man falls for the same woman as his good-looking, overachieving brother. With Nick Kroll, Jenny Slate, Adam Scott and Zoe Kazan. Written and directed by Sophie Goodhart. Starz Digital
100 Years
Documentary chronicles the battle of Blackfeet Indian Elouise Pepion Cobell's fifteen-year battle to win back billions of dollars owed Native Americans by the United States government. Directed by Melinda Janko. Fire in the Belly Productions
People You May Know
A married woman gets pregnant from a drunken fling with her gay ex-boyfriend. With Sean Maher, Andrea Grano, Mark Cirillo, Curt Hansen. Written and directed by J.C. Falcón. Breaking Glass Pictures
Queen of Katwe
Chess transforms the world of a young Ugandan girl from the slums when a missionary teaches her the game and encourages her to follow her dreams. With David Oyelowo, Lupita Nyong'o, Madina Nalwanga. Written by William Wheeler. Directed by Mira Nair. Walt Disney Pictures
Storks
Animated adventure in which the long-legged birds deliver packages for a global internet retail giant until one of them inadvertently activates the dormant Baby Making Machine. With the voices of Andy Samberg, Kelsey Grammer, Katie Crown. Written by Nicholas Stoller. Directed by Stoller and Doug Sweetland. Warner Bros.
Tanna
Native people from the nation of Vanuatu in the South Pacific, who retain their ancient tribal ways, re-create a love story from their recent past. Written by Bentley Dean, Martin Butler and John Collee, with the people of the village of Yakel. Directed by Dean and Butler. Lightyear Entertainment
Total Frat Movie
Three years after being kicked off campus, the remaining members of a fraternity attempt to return their house to its previous debauched glory. With Nick Bateman, Tom Green, Justin Deeley. Written by Stephen Fromkin, Sacha Pavlovic. Directed by Warren P. Sonoda. Gravitas Ventures
---
Sept. 30
Amanda Knox
Documentary filmmakers Rod Blackhurst and Brian McGinn explore the infamous case of the American college student accused of killing her roommate in Italy in 2007 and later exonerated. Netflix
American Honey
A troubled girl runs away from home and joins a band of teenagers who travel the midwest, making love, partying hard and subsisting by selling magazine subscriptions. With Sasha Lane, Shia LaBeouf, Riley Keough. Written and directed by Andrea Arnold. A24
The Apostate
A young philosophy student in Madrid seeks to formally sever his ties with the Catholic Church. With Alvaro Ogalla, Marta Larralde, Bárbara Lennie. Written by Gonzalo Delgado, Nicolas Saad, Ogalla, Federico Veiroj. Directed by Veiroj. Breaking Glass Pictures
As I Open My Eyes
On the eve of the Arab Spring, political turmoil builds as a young Tunisian woman transcends the conflict through the music of her band. With Baya MedhaffAr, Ghalia Benali, Montassar Ayari. Written by Leyla Bouzid, Marie-Sophie Chambon. Directed by Bouzid. Kino Lorber
Chronic
An in-home nurse builds strong bonds as he cares for his terminally ill patients, but away from work he is unable to make connections. With Tim Roth, Sarah Sutherland, Claire van der Boom. Written and directed by Michel Franco. Monument Releasing
Closet Monster
A teen's ambitious creativity and imagination help him navigate his dysfunctional family, shaky childhood and confusing sexuality. With Connor Jessup, Aaron Abrams, Isabella Rossellini. Written and directed by Stephen Dunn. Strand Releasing
Clowntown
Trapped in what they thought was an abandoned town, friends are terrorized by psychopathic clowns. With Brian Nagel, Lauren Elise, Andrew Staton, Katie Keene, Jeff Denton. Written by Jeff Miller. Directed by Tom Nagel. ITN Distribution
Command and Control
Attempts by military personnel, weapons designers and first responders to prevent a catastrophic nuclear explosion at a Titan II missile complex in Arkansas in 1980 are detailed in this documentary. Written by Robert Kenner, Eric Schlosser, based on the book by Schlosser. Directed by Kenner. American Experience Films PBS
Danny Says
Documentary on prophetic musical tastemaker Danny Fields seen through his work with the Doors, Lou Reed, Nico, Judy Collins, the Stooges, MC5 and the Ramones. Written and directed by Brendan Toller. Magnolia Pictures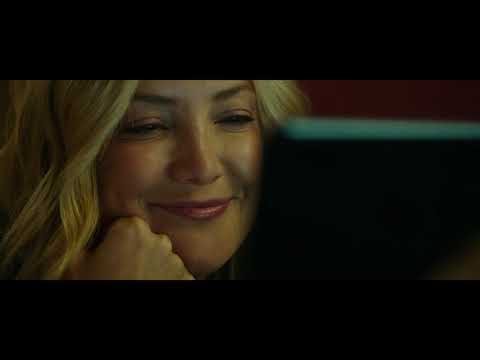 Mark Wahlberg, Kurt Russell and Kate Hudson star in "Deepwater Horizon."
Deepwater Horizon
Mark Wahlberg stars in this dramatization of the 2010 Gulf of Mexico disaster and the men and women who acted heroically in its wake. With Kurt Russell, John Malkovich, Gina Rodriguez, Kate Hudson. Written by Matthew Michael Carnahan and Matthew Sand; screen story by Sand; based on a New York Times article by David Barstow, David Rohde and Stephanie Saul. Directed by Peter Berg. Imax 2D. Summit Entertainment
Denial
Rachel Weisz plays Deborah E. Lipstadt, who was forced to fight libel charges with historical truth in the British courts after she labeled historian David Irving a Holocaust denier. With Tom Wilkinson and Timothy Spall. Written by David Hare, based on the book by Lipstadt. Directed by Mick Jackson. Bleecker Street
Flock of Dudes
An immature thirtysomething decides he needs to leave his bros behind if he's finally going to act like an adult. With Chris D'Elia, Marc Maron, Hannibal Buress. Written by Bob Castrone, Brian Levin, Jason Zumwalt. Directed by Castrone. Starz Digital
Generation Startup
Six recent college graduates in Detroit go the entrepreneurial route in this documentary exploring risk-taking, urban revitalization and diversity. Directed by Cynthia Wade, Cheryl Miller Houser. Long Shot Factory
Harry & Snowman
Documentary tells the story of Harry deLeyer, who rescued an Amish plow horse and together they became international show jumping champions in the 1950s and '60s. Directed by Ron Davis. FilmRise
The Last Film Festival
Dennis Hopper in his final acting role plays a desperate movie producer badly in need of a hit. With Jacqueline Bisset, Joseph Cross. Written by Linda Yellen & Michael Leeds. Directed by Yellen. Monterey Media
Long Way North
In late 19th-century Russia, a young aristocrat rebels against her arranged marriage and heads to the Arctic to find her scientist grandfather in this animated adventure. With the voices of Chloé Dunn, Vivienne Vermes, Peter Hudson. Written by Claire Paoletti and Patricia Valeix Directed by Rémi Chayé. Shout! Factory Films
A Man Called Ove
A downsized widower is the terror of his condo community until he strikes up an unlikely friendship with his new neighbors. With Rolf Lassgård, Zozan Akgün, Tobias Almborg. Written and directed by Hannes Holm, based on a novel by Fredrik Backman. Music Box Films
Masterminds
An armored truck driver is lured into an absurd robbery scheme by his work crush and is then set up to take the fall. With Zach Galifianakis, Owen Wilson, Kristen Wiig. Written by Chris Bowman, Hubbel Palmer and Emily Spivey. Directed by Jared Hess. Relativity Media
Maximum Ride
Max and her band of flying teenagers must face their worst fears when their youngest member is kidnapped, leading them back to the lab where they were created. With Allie Marie Evans, Patrick Johnson, Peter O'Brien. Written by Angelique Hanus, Jesse Spears, based on the novel by James Patterson. Directed by Jay Martin. Studio 71
Milton's Secret
An anxious 12-year-old learns how to live in the present from his visiting grandfather. With Donald Sutherland, Michelle Rodriguez, Mia Kirshner. Written by Barnet Bain, Sara B. Cooper, Donald Martin. Directed by Bain. Momentum Pictures
Miss Peregrine's Home for Peculiar Children
A young boy discovers access to a fantastical place where the residents possess special powers and danger lurks deep. With Eva Green, Asa Butterfield, Chris O'Dowd, Allison Janney, Rupert Everett. Written by Jane Goldman, based upon the novel written by Ransom Riggs. Directed by Tim Burton. 20th Century Fox
Mommy's Box
A music producer faces the damaging effects his mother's mental illness has had on his family. With Johnny Greenlaw, Carly Brooke and Bill Sorvino. Written by Greenlaw and Caitlin Schere. Directed by Greenlaw. Indie Rights
Passage to Mars
A NASA expedition to the remote Arctic scheduled for weeks stretches to two years and becomes a mission of survival in this documentary adventure. Written by Jean-Christophe Jeauffre, Pascal Lee. Directed by Jeauffre. Sundance Selects
Seed Money
Chuck Holmes, a San Francisco pornographer who helped shape gay identity and became a philanthropist in support of advocacy groups such as the Human Rights Campaign and the LGBT Victory Fund, is profiled in this documentary. Featuring John Waters, Jeff Stryker. Written and directed by Michael Stabile. Breaking Glass Pictures
Seed: The Untold Story
Documentary chronicles the battle farmers, scientists, lawyers and indigenous seed keepers are waging against agrichemical companies to protect the future of our food. Featuring Vandana Shiva, Dr. Jane Goodall, Andrew Kimbrell. Directed by Taggart Siegel and Jon Betz. Collective Eye Films
Southwest of Salem: The Story of the San Antonio Four
The wrongful conviction of four Latina lesbians more than 20 years ago during the "Satanic Panic" is detailed in this documentary. Featuring Elizabeth Ramirez, Cassandra Rivera, Kristie Mayhugh, Anna Vasquez. Directed by Deborah S. Esquenazi.Naked Edge Films
---
Sept. TBD
Come What May
In 1940 France, a German man on the run from Nazism looks for his young son. With August Diehl, Olivier Gourmet, Mathilde Seigner. Written by Andrew Bampfield, Christian Carion, Laure Irrmann. Directed by Carion. Cohen Media Group
The Hurt Business
Go outside the octagon in this documentary profile of UFC stars Jon "Bones" Jones, Rashad "Suga" Evans, Ronda Rousey, Holly Holm, Sara McMann and other MMA personalities. Directed by Vlad Yudin. The Vladar Company
Is That You?
After losing his job, a 60-year-old Israeli film projectionist travels to the U.S. to find his long-lost love and meets a documentary filmmaker making a film about regret. With Alon Aboutboul, Naruna Kaplan de Macedo, Suzanne Sadler. Written by Eshkol Nevo and Dani Menkin; story by Menkin and Rod Bar. Directed by Menkin. Hey Jude Productions
---
Oct. 7
Among the Believers
Documentary follows cleric Abdul Aziz Ghazi, an ISIS supporter and Taliban ally, as he wages jihad against the Pakistani government with the aim of imposing Shariah law. Written by Jonathan Goodman Levitt. Directed by Hemal Trivedi and Mohammed Ali Naqvi. First Run Features
Better Off Single
After quitting his job and breaking up with his girlfriend on the same day, a young man realizes he might not be cut out for going it alone. With Aaron Tveit, Abby Elliott, Lauren Miller Rogen. Writer and directed by Benjamin Cox. Gravitas Ventures
The Birth of a Nation
Nate Parker wrote, directed and stars as literate slave and preacher Nat Turner, who led a bloody pre-Civil War uprising with the hope of freeing his people. With Armie Hammer, Mark Boone Jr., Colman Domingo, Aunjanue Ellis, Dwight Henry. Story by Parker and Jean McGianni Celestin. Fox Searchlight
Blinky Bill: The Movie
A little koala ventures into the Australian outback in this animated movie. Voices by Ryan Kwanten, Rufus Sewell, Toni Collette. Directed by Deane Taylor and co-directed by Alexs Stadermann. Shout! Factory Films
The Girl on the Train
Consumed by her recent divorce, a young woman fantasizes about a perfect couple during her daily commute until she witnesses something terrible, embroiling her in a mystery. With Emily Blunt, Rebecca Ferguson, Haley Bennett, Justin Theroux, Allison Janney. Written by Erin Cressida Wilson, Tate Taylor, based on the novel by Paula Hawkins. Directed by Taylor. Universal Pictures
The Greasy Strangler
A father-and-son duo give "Disco Tours" of Los Angeles and engage in a romantic competition for the attention of a pretty customer as those around them are felled by a grease-and-oil fueled maniac in this scatological horror-comedy. With Michael St. Michaels, Sky Elobar, Elizabeth De Razzo. Written by Jim Hosking, Toby Harvard. Directed by Hosking. FilmRise
The Great Gilly Hopkins
A wily foster child's plan to escape her home and be reunited with her birth mother may ruin her chance at happiness. With Sophie Nélisse, Kathy Bates, Julia Stiles. Written by David Paterson, based on the young-adult novel by Katherine Paterson. Directed by Stephen Herek. Lionsgate Premiere
The Late Bloomer
When a 30-year-old sex therapist undergoes treatment for a pituitary tumor that delayed the onset of puberty he goes through the usual changes within a matter of weeks, throwing his life and career into chaos. With Johnny Simmons, Maria Bello, Brittany Snow. Written by Joe Nussbaum, Mark Torgove, Paul A. Kaplan, Kyle Cooper, Austyn Jeffs; story by Nussbaum and Gary Rosen, based on the book "Man Made: A Memoir" by Ken Baker. Directed by Kevin Pollak. Momentum Pictures
London Town
In 1979 England, an adolescent boy discovers punk rock, meets a girl and has a fateful encounter with Joe Strummer of the Clash, while trying to hold his family together. With Daniel Huttlestone, Jonathan Rhys Meyers, Dougray Scott, Natascha McElhone. Written by Kirsten Sheridan, Sonya Gildea and Matthew Brown. Directed by Derrick Borte. IFC FIlms
Middle School: The Worst Years of My Life
An imaginative, discipline-averse adolescent sets out to break every rule in the book at his new school. With Griffin Gluck, Lauren Graham, Thomas Barbusca, Isabela Moner. Written by Chris Bowman & Hubbel Palmer and Kara Holden, based on the novel by James Patterson & Chris Tebbetts. Directed by Steve Carr. Lionsgate Films / CBS Films
Phantasm: Ravager
The fifth and final film in the cult series features one final battle with the Tall Man. With Angus Scrimm, Reggie Bannister, A. Michael Baldwin. Written by David Hartman, Don Coscarelli. Directed by Hartman. Well Go USA Entertainment
Sand Storm
A mother and her grown daughter in a Bedouin village in the Israeli desert experience life-altering events that tear apart their family. With Lamis Ammar, Ruba Blal-Asfour, Haitham Omari. Written and directed by Elite Zexer. Kino Lorber
The Siege of Jadotville
During the 1961 Katanga conflict, an Irish battalion of 150 men deployed by the UN are attacked by 3,000 Congolese troops led by French and Belgian mercenaries employed by mining companies in this historical drama. With Guillaume Canet, Jamie Dornan, Sam Keeley. Written by Kevin Brodbin. Directed by Richie Smyth. Netflix
Thank You for Your Service
Documentary targets the U.S. military's mental health crisis through profiles of struggling veterans and interviews with military and civilian leaders. Featuring Robert Gates, Admiral Mike Mullen, General David Petraeus, Sebastian Junger. Directed by Tom Donahue. Gathr
37
Drama inspired by the 1964 Kitty Genovese case when three dozen New Yorkers ignored her cries for help while she was raped and murdered. With Samira Wiley, Michael Potts, Christina Brucato. Written and directed by Puk Grasten. Film Movement
Under the Shadow
A mother in Teheran is certain an unexploded missile that strikes her home has unleashed a supernatural force that threatens her family. With Narges Rashidi, Avin Manshadi, Bobby Naderi.Written and Directed by Babak Anvari. Vertical Entertainment / XYZ Films
Voyage of Time: The Imax Experience
The Imax version of director Terrence Malick's documentary takes us on a journey through the history of life from the Big Bang through the age of the dinosaurs to the modern age. Narrated by Brad Pitt. Imax
---
Oct. 13
Mascots
Contestants from the world of professional sports mascots compete for the prestigious Gold Fluffy Award in Christopher Guest's latest deadpan spoof. With Jane Lynch, Parker Posey, Fred Willard. Written by Guest and Jim Piddock. Directed by Guest. Netflix
---
Oct. 14
The Accountant
Ben Affleck plays a numbers wizard whose work for organized crime draws the attention of the Treasury Department at the same time he takes on a high-tech robotics firm as a new client. With Anna Kendrick, J.K. Simmons, Jon Bernthal, Jean Smart, Cynthia Addai-Robinson, Jeffrey Tambor, John Lithgow. Written by Bill Dubuque. Directed by Gavin O'Connor. Warner Bros.
Being 17
Two French teenaged boys who loathe each other are thrown together under the same roof and a sexual attraction builds. With Sandrine Kiberlain, Kacey Mottet Klein, Corentin Fila. Written by Céline Sciamma & André Téchiné. Directed by Téchiné. Strand Releasing
Blue Jay
High school sweethearts reunite in their small California hometown sharing tales of their mutually disappointing lives. With Mark Duplass and Sarah Paulson. Written by Duplass. Directed by Alex Lehmann. The Orchard
Certain Women
Writer-director Kelly Reichardt adapted the short stories of Maile Meloy for this film about independent women carving out their lives in the Big Sky country of southern Montana. With Laura Dern, Kristen Stewart, Michelle Williams, James Le Gros, Jared Harris. IFC Films
Christine
Based on real events, Rebecca Hall plays a Florida newscaster in 1974 whose frustration about the pursuit of ratings over substance and an unfulfilling personal life drive her to a dark place. With Michael C. Hall, Tracy Letts, Maria Dizzia. Written by Craig Shilowich. Directed by Antonio Campos. The Orchard
Desierto
Migrants are hunted by a gun-wielding psychopath along the U.S.-Mexico border. With Gael Garcia Bernal, Jeffrey Dean Morgan. Written by Jonas Cuaron and Mateo Garcia. Directed by Cuaron. STX Entertainment
Do Not Resist
In the wake of Ferguson and the killing of Michael Brown, this documentary looks at the contemporary state of policing in America. Directed by Craig Atkinson. Vanish Films
Fertility
Naturopathic doctor Jennifer Mercier explores the risks and failure rates of in vitro fertilization and offers non-invasive alternatives. Directed by Mercier. FilmBuff
Jack Goes Home
An auto accident that kills a successful magazine editor's father forces the young man to confront his relationship with his mother and face that his life is not what it seemed. With Rory Culkin, Britt Robertson, Lin Shaye. Written and directed by Thomas Dekker. Momentum Pictures
Kevin Hart: What Now?
The standup comedian performs his routine before 50,000 people at a football stadium in Philadelphia. Written by Hart, Harry Ratchford, Joey Wells. Directed by Leslie Small, Tim Story. Universal Pictures
Miss Hokusai
Animated Japanese tale set in early 19th-century Edo – present-day Tokyo – focuses on young female artist O-Ei, who must sell her portraits, fantastical and erotic work under her famous painter father's name. Written by Miho Maruo, based on the manga "Sarusuberi" by Hinako Sugiura. Directed by Keiichi Hara. GKids
New World Order
The murder of his lover during a robbery leads an Italian police detective to uncover a global conspiracy and corruption at the highest levels of government, banking and industry. With Mario Ferrara, Marzio Honorato, Stefania Orlando. Written and Directed by Fabio Ferrara & Marco Ferrara. Indican Pictures
Newtown
Documentary explores the effects the 2012 Sandy Hook Elementary School shootings have had on the Connecticut community and those who lost loved ones. Featuring Mark Barden, Nicole Hockey, David Wheeler. Directed by Kim A. Snyder. Abramorama
NY84
Three artists in New York City in 1984 pursue their dreams and experiment with drugs until the arrival of the AIDS epidemic. With Davy J. Marr, Sam Quartin, Chris Schellenberger. Written and directed by Cyril Morin. Media In Sync
Off the Rails
The story of Darius McCollum, a New Yorker with Asperger's syndrome, whose love of transit led him to be arrested 32 times for impersonating train and bus drivers and driving their routes, and has spent 23 years in maximum security prison despite never harming people or property. A documentary directed by Adam Irving. The Film Collaborative
Ordinary World
Green Day's Billie Joe Armstrong plays a former punk musician who never realized his rock star dreams and faces his 40th birthday and his past by throwing an epic party at a swank Manhattan hotel. With Selma Blair, Judy Greer. Written and directed by Lee Kirk. Let It Play
Priceless
Down on his luck after the death of his wife, a man agrees to drive a truck cross-country for cash, but when he learns the cargo is actually passengers he must decide whether to do the right thing. With Jim Parrack, David Koechner, Bianca A. Santos. Written by Chris Dowling, Tyler Poelle; story by the Smallbone brothers. Directed by Ben Smallbone. Roadside Attractions
The River Thief
An independent teen moves to a small town, falls for a waitress and makes a lot of enemies. With Joel Courtney, Paul Johansson, Bas Rutten. Written and directed by N.D. Wilson. Freestyle Digital Media
Search Engines
Family and friends celebrate Thanksgiving but are forced to face the reality of their relationships when cell phone reception is mysteriously lost. With Joely Fisher, Natasha Gregson Wagner, Connie Stevens. Written and directed by Russell Brown. Indican Pictures
Sky Ladder: The Art of Cai Guo-Qiang
Filmmaker Kevin Macdonald profiles the Chinese artist whose large-scale work melds traditional and contemporary elements, including a 6-mile-long gunpowder fuse from the Great Wall into the Gobi Desert, the opening and closing ceremonies of the 2008 Beijing Summer Olympics and the film's 1,650-foot namesake made of fire. Netflix
Tower
Documentary on the 1966 shooting spree by a sniper at the University of Texas that left 16 dead and three dozen wounded. Directed by Keith Maitland. Kino Lorber
---
Oct. 21
American Pastoral
Based on Philip Roth's Pulitzer Prize-winning novel about a former star athlete, married to a former beauty queen, who goes in search of his daughter after she is accused of a violent act. With Dakota Fanning, Jennifer Connelly, Ewan McGregor. Written by John Romano. Directed by McGregor. Lionsgate Films
Aquarius
The widowed last resident of an aging apartment building in Brazil holds her own against the company that wants the land as she muses on her life. With Julia Bernat, Sonia Braga, Humberto Carrão. Written and directed by Kleber Mendonça Filho. Vitagraph
Autumn Lights
An American photographer in Iceland becomes involved with an enigmatic couple after happening upon a crime scene. With Guy Kent, Marta Gastini, Sveinn Ólafur Gunnarsson. Written and directed by Angad Aulakh. Freestyle Digital Media
The Bad Kids
Verité documentary looks at three at-risk teens coached by their principal toward high school diplomas at a Mojave Desert continuation school. Directed by Keith Fulton and Lou Pepe. FilmRise
Beat Beneath My Feet
A British teenager discovers that his new downstairs neighbor is a former American rock star long thought dead and hiding from a mountain of unpaid taxes. With Luke Perry, Lisa Dillon, Nicholas Galitzine. Written by Michael Müller. Directed by John Williams. Level 33 Entertainment
Coming Through the Rye
In 1969, two teenage outcasts set out to find J.D. Salinger. With Alex Wolff, Chris Cooper, Stefania Owen, Adrian Pasdar. Written and directed by Jim Sadwith. Eammon Films
Creepy
New suburban neighbors trigger the suspicions of a retired detective after their daughter confesses that the man of the house is not her father. With Hidetoshi Nishijia, Yuko Takeuchi, Teruyuki Kagawa. Written by Chihiro Ikeda & Kiyoshi Kurosawa, based on the novel by Yutaka Maekawa. Directed by Kiyoshi Kurosawa. KimStim
Good Kids
After being model students, four high school grads decide to cut loose. With Zoey Deutch, Ashley Judd, and Nicholas Braun. Written and directed by Chris McCoy. Vertical Entertainment
The Handmaiden
Director Park Chan-wook transplants Welsh author Sarah Waters' Victorian-set novel "Fingersmith" to 1930s-era colonial Asia, where a young Korean woman hired to serve a Japanese noblewoman conspires to defraud her. With Kim Tae-ri, Kim Min-hee, Ha Jung-woo and Cho Jin-woong. Written by Chung Seo-kyung and Park. Amazon Studios / Magnet Releasing
In a Valley of Violence
Bloodshed quickly escalates following the arrival of a drifter in a nearly forgotten mining town. With Ethan Hawke, Taissa Farmiga, John Travolta. Written and directed by Ti West. Focus World
Jack Reacher: Never Go Back
Tom Cruise stars for the second time as the nomadic investigator who must break a former Army colleague out of military prison to unravel a government conspiracy. With Cobie Smulders, Aldis Hodge, Danika Yarosh, Patrick Heusinger. Written by Richard Wenk and Edward Zwick & Marshall Herskovitz, based on the book "Never Go Back" by Lee Child. Directed by Zwick. Imax 2D. Paramount Pictures
Keeping Up With the Joneses
It's hard enough maintaining equilibrium with the ultra-attractive and cultivated neighbors, but when they also turn out to be secret agents, all bets are off. With Zach Galifianakis, Jon Hamm, Isla Fisher, Gal Gadot. Written by Michael LeSieur. Directed by Greg Mottola. 20th Century Fox
Moonlight
A young man's search for identity crosses three important chapters in his life. With Naomie Harris, André Holland, Mahershala Ali. Written and directed by Barry Jenkins, story by Tarell Alvin McCraney. A24
Ouija: Origin of Evil
In this sequel set in 1965 Los Angeles, a single mother and her two daughters unwittingly unleash a terrifying spirit when they add a twist to their bogus séance routine. With Henry Thomas, Elizabeth Reaser, Doug Jones. Written by Mike Flanagan & Jeff Howard. Directed by Mike Flanagan. Universal Pictures
The Pickle Recipe
Deeply in debt, Detroit's top party MC must steal his grandmother's prized dill pickle recipe so his crooked uncle will finance him. With Jon Dore, Lynn Cohen, David Paymer. Written by Sheldon Cohn & Gary Wolfson. Directed by Michael Manasseri. Adopt Films
Theo Who Lived
The unusual trajectory of American journalist Theo Padnos, who was kidnapped in Syria by Al Qaeda, tortured and interrogated because they suspected he was a spy for the CIA, but eventually became a confidante for the area's top commander, is retraced in this documentary. Written and directed by David Shisgall. Zeitgeist Films
31
An assortment of murderous maniacs hold five carnival workers hostage, forcing them to play a life or death game for 12 hours. With Sheri Moon Zombie, Malcolm McDowell, Meg Foster. Written and directed by Rob Zombie. Lionsgate Films / Saban Films
Tyler Perry's Boo! A Madea Halloween
The multi-hyphenate filmmaker wrote, directed and stars as his most famous character, who spends the holiday supervising ghosts, goblins and most frightening of all, teenagers. With Bella Thorne, Cassi Davis, Patrice Lovely. Lionsgate Films
The Uncondemned
Documentary about the International Criminal Tribunal for Rwanda, a ragtag group of young lawyers and activists, who changed international judicial history when they prosecuted rape as a war crime. Written by Michele Mitchell. Directed by Mitchell and Nick Louvel. Abramorama
We Are X
Rock band X Japan, led by drummer, pianist, composer and producer Yoshiki, and its three decades of success and perseverance are chronicled in this documentary capped by a reunion show at Madison Square Garden. Directed by Stephen Kijak. Drafthouse Films
---
Oct. 28
Blood on the Mountain
The economic and environmental injustices faced by the people of West Virginia are explored in this documentary. Directed by Mari-Lynn Evans and Jordan Freeman. Abramorama
Chief Zabu
When a fledgling Polynesian nation's leader leaves to seek UN admission, a New York businessman plots a coup, but discovers it is not the tropical paradise he imagined. With Allen Garfield, Zack Norman, Ed Lauter, Allan Arbus. Written by Neil Cohen. Directed by Howard Zuker and Cohen. NADCO
The Eagle Huntress
Thirteen-year-old Aisholopan overcomes 12 generations of patriarchy to become the first female from her Kazakh family to become an eagle hunter in this documentary. Featuring Nurgaiv Aisholpan, Rys Nurgaiv, Kuksyegen Almagul. Narrated by Daisy Ridley. Directed by Otto Bell. Sony Pictures Classics
An Eye for an Eye
Jewish filmmaker Ilan Ziv reconstructs the events that led to Texan Mark Stroman's killing spree following 9/11, his subsequent arrest, conviction and sentencing to death, and the efforts of Rais Bhuiyan, a Muslim, intent on saving him in this documentary. FilmOption International / Ryan Bruce Levey Film Distribution
Fire at Sea (Fuocoammare)
The residents of Lampedusa, a tiny Italian island in the Mediterranean Sea, witness the tragic plight of African refugees who regularly wash up upon its shores in their attempt to reach the European continent in this documentary. Featuring Pietro Bartolo, Samuele Puccilo.Directed by Gianfranco Rosi. Kino Lorber
Gimme Danger
Director Jim Jarmusch profiles influential proto-punk rockers the Stooges from their emergence in Ann Arbor, Mich., in the 1960s through the successive waves of alternative music that followed. Amazon Studios / Magnolia Releasing
Inferno
Stricken with amnesia, "The Da Vinci Code" symbologist Robert Langdon follows clues tied to Dante and attempts to stop a deadly global virus. With Tom Hanks, Felicity Jones, Irrfan Khan, Omar Sy, Ben Foster. Written by David Koepp, based on the novel by Dan Brown. Directed by Ron Howard. Imax 2D. Columbia Pictures
Jack's Apocalypse
A failed Texas politician addicted to drugs and alcohol must keep his brother's wife and daughter safe when disaster strikes. With David Maldonado, Jamie Tisdale, Tishuan Scott. Written by Will James Moore, Jonathan Case, John Michael Measells and Brad Montesi. Directed by Moore. Indie Rights
Little Sister
An ex-Goth nun-in-training heads home to North Carolina to welcome home her damaged Iraq war veteran brother and face her disapproving mother. With Addison Timlin, Ally Sheedy, Keith Poulson. Written and Directed by Zach Clark. Forager Films
National Bird
Three U.S. military veterans blow the whistle on America's secret drone war in which attacks are carried out remotely in foreign countries. Directed by Sonia Kennebeck. FilmRise
Peter and the Farm
Peter Dunning, the alcoholic and regretful proprietor of Mile Hill Farm in Vermont, reflects on his three wives, four children and 38 harvests in this documentary. Directed by Peter Stone. Magnolia Pictures
Rings
The third entry in "The Ring" horror series about an accursed videotape focuses on a young woman who sacrifices herself to save her boyfriend and discovers a never-before-seen movie-within-the-movie. With Matilda Lutz, Alex Roe, Johnny Galecki. Written by Jacob Aaron Estes, Akiva Goldsman and David Loucka, based on the novel by Kôji Suzuki. Directed by F. Javier Gutierrez. Paramount Pictures
The Ruins of Lifta
Documentarians Menachem Daum and Oren Rudavsky travel to this Palestinian village abandoned during the 1948 Arab-Israeli war and now threatened by development and underlying historical, political and cultural conflicts. Featuring Yacoub Odeh, Benny Morris, Dasha Rittenberg. First Run Features
The Windmill
A bus full of tourists breaks down in the Dutch countryside exposing them to a deadly killer. With Charlotte Beaumont, Patrick Baladi, Tanroh Ishida. Written by Nick Jongerius, Chris W. Mitchell, Suzy Quid. Directed by Jongerius. XLrator Entertainment
---
Oct. TBD
Alone in Berlin
After their son is killed in World War II, a middle-aged German couple become activists spreading an anti-Nazi message across the city via postcards. With Emma Thompson, Brendan Gleeson, Daniel Brühl. Written and directed by Vincent Perez, based on the novel "Every Man Dies Alone" by Hans Fallada. IFC Films
Before the Flood
Leonardo DiCaprio interviews individuals and leaders from developing and developed nations to discover environmentally friendly solutions to the world's economic and political problems. Featuring President Obama, former President Bill Clinton, Secretary of State John Kerry, U.N. Secretary-General Ban Ki-moon, Pope Francis. Directed by Fisher Stevens. National Geographic Films
King Cobra
Rival pornographers ruthlessly battle for the services of sensational new star. With James Franco, Garrett Clayton, Christian Slater. Written and directed by Justin Kelly. IFC Midnight
Maya Angelou: And I Still Rise
Documentary reflects on the life and influence of the noted poet, artist and civil rights activist. Directed by Rita Coburn-Whack. ARC
---
Nov. 4
All Governments Lie: Truth, Deception and the Spirit of I.F. Stone
Documentary explores the legacy and influence of the longtime investigative journalist and the current struggle for reporters to break free of corporate media and properly hold the government accountable. Featuring Carl Bernstein, Noam Chomsky, Amy Goodman. Directed by Fred Peabody. White Pine Pictures
Bleed for This
Miles Teller stars as Vinny "The Pazmanian Devil" Pazienza, a boxer who suffered a death-defying car accident that severed his spine, only to battle back and reclaim his world title with the help of trainer Kevin Rooney. With Aaron Eckhart, Katey Sagal. Written by Ben Younger; story by Younger & Pippa Blanco and Angelo Pizzo. Directed by Younger. Open Road Films
By Sidney Lumet
The socially conscious director of "12 Angry Men," "Dog Day Afternoon," "Network," "The Wiz" and "The Verdict" discusses his 50-year filmmaking career in an interview from 2008 along with clips from 44 of his 50 movies. Directed by Nancy Buirski. Augusta Films / FilmRise
The David Dance
Despite his confident on-air persona, a Buffalo radio host is anything but off the the air, and is filled with doubt when his sister asks him to be an adoptive child's father figure. With Don Scime, Antoinette LaVecchia. Written by Scime, based on his play. Directed by Aprill Winney. Brave Lad Films / Ryan Bruce Levey Film Distribution
See the most-read stories in Entertainment this hour »
Doctor Strange
Benedict Cumberbatch takes on the role of the world-famous neurosurgeon severely injured in a car accident and transformed through mysticism into a potent superhero magician. With Chiwetel Ejiofor, Rachel McAdams, Benedict Wong, Michael Stuhlbarg, Tilda Swinton. Written by Jon Spaihts and Scott Derrickson & C. Robert Cargill. Directed by Derrickson. Imax 3D. Walt Disney Pictures / Marvel Studios
Dog Eat Dog
A botched robbery leaves three ex-cons empty-handed, on the bad side of the mob and on the run from everyone. With Nicolas Cage, Willem Dafoe. Written by Matthew Wilder, based on the novel by Edward Bunker. Directed by Paul Schrader. RLJ Entertainment
Hacksaw Ridge
U.S. Army medic and conscientious objector Desmond Doss saves 75 men without using a weapon during the bloody Battle of Okinawa in World War II. With Andrew Garfield, Sam Worthington, Luke Bracey. Written by Randall Wallace. Directed by Mel Gibson. Summit Entertainment
Hara Kiri
Two skate kids decide how they want to spend and end their last day on Earth. With Ruth Connell, Mojean Aria, Jamie Nocher. Written and directed by Henry Alberto. Breaking Glass Pictures
The Ivory Game
Interviews with intelligence operatives, undercover activists, frontline rangers and conservationists are featured in this documentary chronicling the ivory trade and its threat to the African elephant from extinction. Directed by Richard Ladkani and Kief Davidson. Netflix
Kill Ratio
An American operative faces off against an Eastern European military despot seeking to take over a newly formed democracy. With Tom Hopper, Amy Huberman, Lacy Moore. Written by Steven Palmer Peterson. Directed by Paul Tanter. XLrator Entertainment
Magnus
Norwegian chess champion Magnus Carlsen is profiled in this documentary. Featuring Garry Kasparov. Directed by Benjamin Ree. FilmRise
Loving
An interracial couple fall in love and marry in 1958, but they must take their case to the U.S. Supreme Court to live happily in their home state of Virginia. With Joel Edgerton, Ruth Negga, Michael Shannon. Written and directed by Jeff Nichols. Focus Features
My Dead Boyfriend
A young woman really gets to know her couch potato beau only after he dies and she is forced to bond with his dog and encounter ex-lovers. With Heather Graham, Kate Moenning, Griffin Dunne. Written by Billy Morrissette. Directed by Anthony Edwards. Momentum Pictures / Orion Releasing
Trash Fire
An emotionally scarred young man's attempt to restore order to his life goes horribly awry. With Adrian Grenier, Angela Trimbur, Fionnula Flanagan. Written and directed by Richard Bates Jr. Vertical Entertainment
Trolls
Animated comedy featuring the happily musical title creatures as they avoid being eaten by the perpetually dour Bergens. With the voices of Anna Kendrick, Justin Timberlake, Christopher Mintz-Plasse, Russell Brand, Zooey Deschanel. Directed by Mike Mitchell, co-directed by Walt Dohrn. 20th Century Fox / DreamWorks Animation
---
Nov. TBD
Ali + Nino
The love between a Muslim man and a Christian woman in Azerbaijan is tested by cultural differences and the arrival of World War I. With Adam Bakri, Maria Valverde, Mandy Patinkin, Connie Nielsen. Written by Christopher Hampton, based on a novel by Kurban Said. Directed by Asif Kapadia. IFC Films
ALSO:
Is the next Oscar best picture winner playing at the fall film festivals?
The summer of our discontent: When franchise overload killed movie originality
'Howard's End,' 'Dekalog,' 'Tampopo' and other classics to catch on the big screen this fall
Get our L.A. Goes Out newsletter, with the week's best events, to help you explore and experience our city.
You may occasionally receive promotional content from the Los Angeles Times.