Ben Affleck steps away from directing solo Batman movie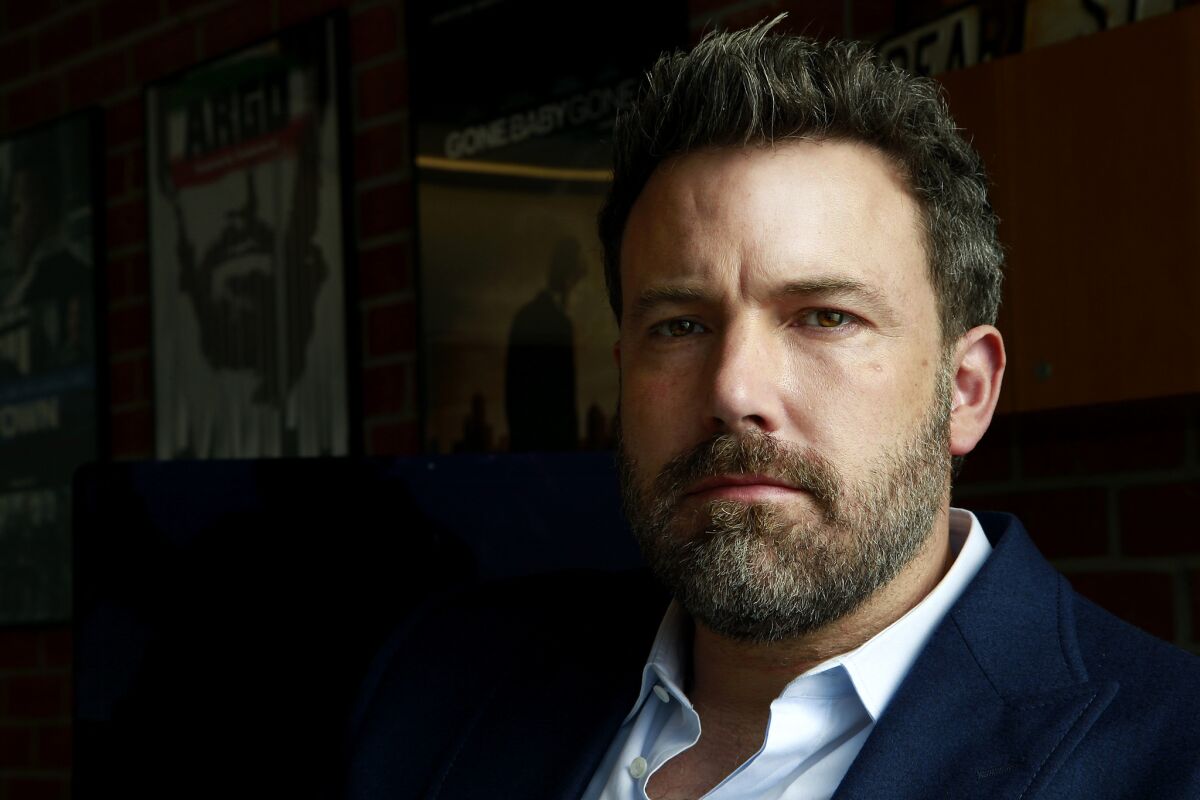 Ben Affleck, who was set to star in and direct a planned solo Batman movie for Warner Bros., has decided not to helm the project after all, though he remains committed to reprise his role as the Dark Knight.
"There are certain characters who hold a special place in the hearts of millions," the actor-turned-filmmaker said in a statement on Monday. "Performing this role demands focus, passion and the very best performance I can give. It has become clear that I cannot do both jobs to the level they require. Together with the studio, I have decided to find a partner in a director who will collaborate with me on this massive film. I am still in this, and we are making it, but we are currently looking for a director. I remain extremely committed to this project, and look forward to bringing this to life for fans around the world."
Variety first reported the news.
Warner Bros. has positioned Affleck — who first played the Caped Crusader in last year's "Batman v Superman" and recently finished work on the upcoming "Justice League" — as a key creative figure in both onscreen and behind the scenes as it builds out its DC Comics movie universe.
Still, his decision was not entirely unexpected. In recent months, Affleck had expressed hesitation about taking on such a high-stakes project as a director, noting the difficulty of living up to the standards set by Christopher Nolan's blockbuster "Dark Knight" trilogy.
"I think those are still the best superhero movies that have ever been made, so you're following in big footsteps," Affleck told The Times in an interview last month. "And there's a huge amount of attention and a huge amount of risk, so there's no real reason to do that unless you have a story you're dying to tell.
"If it's not good enough, I'm not going to direct it," he continued. "If we don't get it there, I'm not just going to go, 'Well, it's kind of crummy but I should do it anyway just because I'm here.' It's not a movie to make just to make it. Because you'll just get destroyed if it's not great. The bar is so high."
Affleck, whose 2012 historical drama "Argo" won the Oscar for best picture, may be feeling particularly gun-shy after his most recent directorial effort, the period gangster drama "Live by Night," failed to connect with audiences. (The movie has grossed just $10 million.) The critical lashing received by "Batman v Superman" has ramped up the pressure that much higher.
Warner Bros., which also released "Live by Night" as well as last year's Affleck-starring action thriller "The Accountant," maintains a close relationship with the star. In a statement, the studio said that "Warner Bros. fully supports Ben Affleck's decision and remains committed to working with him to bring a standalone Batman picture to life."
Tentatively titled "The Batman," the solo Batman film does not yet have a release date.
While Warner Bros. searches for a new director for the film, it remains to be seen what Affleck will decide to direct himself next. But speaking to The Times last month, he said he feels a strong tug these days toward smaller, more intimate fare, referencing films like the Oscar-nominated drama "Manchester by the Sea," which was developed under the banner of Pearl Street Films, the production company he co-founded with Matt Damon.
"There's an appeal to getting to do that real storytelling where it doesn't have to be bound by, 'You can't do this, you can't say that, conventional wisdom dictates…' " Affleck said. "The idea of totally being unfettered by any of the stuff that comes with money and IPs, doing something completely new and fresh — that's the other appeal to me."
Twitter: @joshrottenberg
---
Get the Indie Focus newsletter, Mark Olsen's weekly guide to the world of cinema.
You may occasionally receive promotional content from the Los Angeles Times.