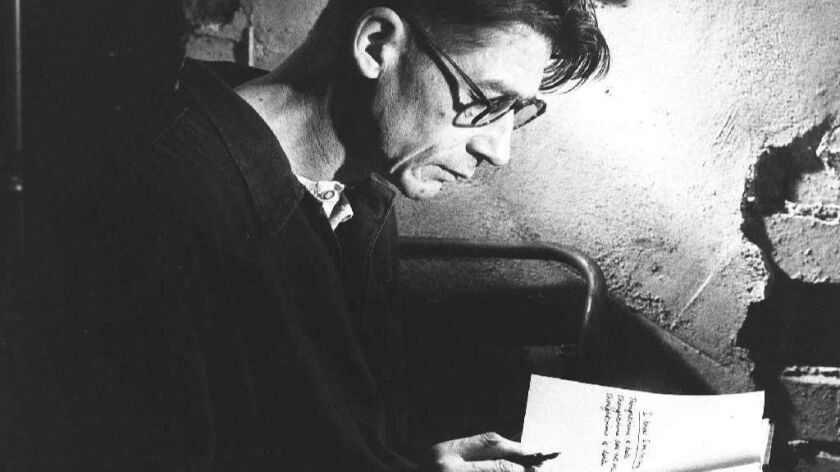 "It was a bright cold day in April, and the clocks were striking thirteen."
So begins George Orwell's dystopian drama "1984," his 1949 novel whose popularity has surged since President Donald Trump took office earlier this year. The book climbed to the top spot of Amazon's bestseller list in January after Trump advisor Kellyanne Conway defended false claims about the inauguration crowd as merely "alternative facts."
"1984" has been made into a film on two occasions, first in 1956 and later in — you guessed it — 1984. The latter version is now heading back into theaters, this time as a pointed commentary on our modern times.
On April 4, more than 180 art-house theaters around the country — along with five locations in Canada, one in England and one in Sweden — will screen the film in protest of Trump's administration. Theaters in 165 cities and 43 states will host the screenings as part of a joint effort by the Art House Convergence and United State of Cinema organizations.
"A lot of us have felt that [with] the current administration, a lot of our most essential values are sort of under assault," said Dylan Skolnick, co-director of Cinema Arts Centre in Huntington, N.Y., and one of the organizers of the national screening. "In particular, things like the existence of actual facts. And '1984' has had this sudden uptick in popularity because it really explores a lot of those issues."
Originally released in its namesake year, the more recent film version of the book stars the late John Hurt as Winston Smith, a propagandist tasked with rewriting history to align with the dictates of the Party and its omniscient figurehead known as Big Brother. (The timing of the screenings is not random: April 4 is the date of the first entry in Smith's resistance diary.)
"Orwell's portrait of a government that manufactures [its] own facts, demands total obedience and demonizes foreign enemies has never been timelier," a press release for the event stated, adding that the screenings encourage theaters "to take a stand for our most basic values: freedom of speech, respect for our fellow human beings and the simple truth that there are no such things as 'alternative facts.'"
Two locations in Los Angeles and one in Santa Monica will screen "1984": the Billy Wilder Theater at the Hammer Museum (home to UCLA's Film & Television Archive), the Cinefamily, and Santa Monica Public Library.
"Obviously '1984' is a nightmare, but it's also a warning," said Hadrian Belove, co-founder of Cinefamily and its executive creative director. "We felt that thinking about what all this means is a good thing right now."
The screenings are free, though theaters such as Cinefamily are asking guests to donate to the American Civil Liberties Union. (United State of Cinema's website has a full list of participating theaters, including several in California.)
"In these times it's important to think about supporting our nonprofit arts institutions, because they're going to be receiving less support than ever," Belove said. "I think that's something even Orwell could not have predicted — how weird things have gotten."
follow me on twitter @sonaiyak
---