How Allison Williams mined the horrors of white privilege for 'Get Out'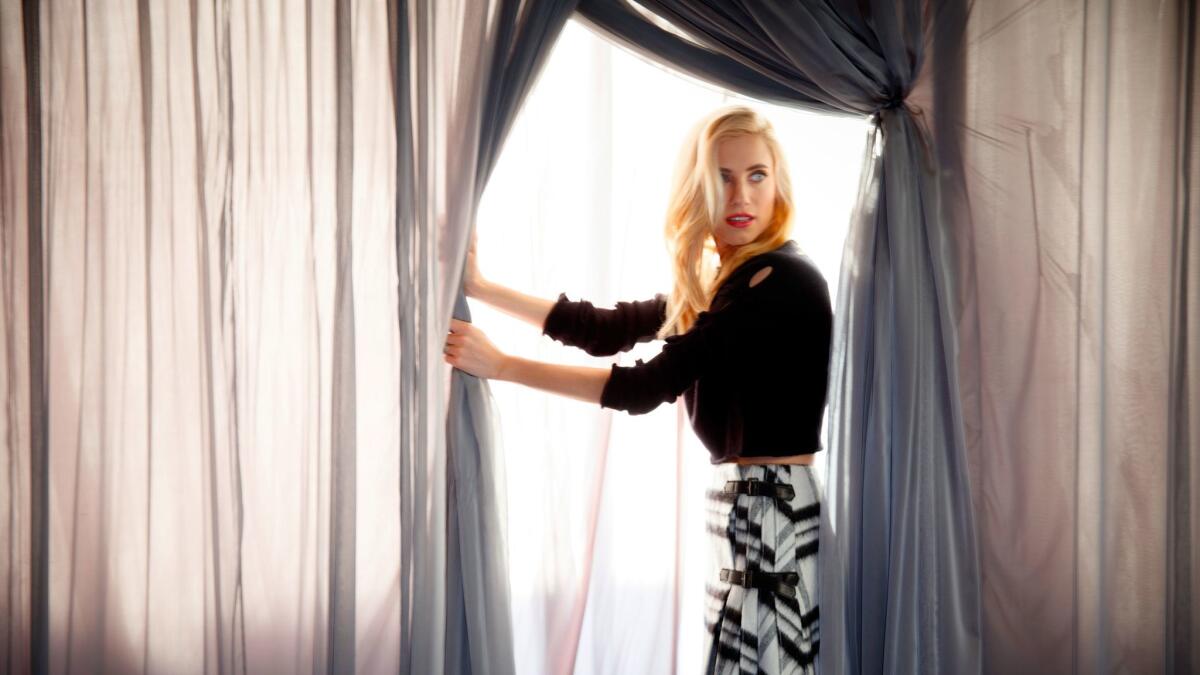 It's been three days since Allison Williams dyed her hair blond. Before then, she'd spent the entirety of her 28 years as a brunet. Sitting at a booth encased by mirrored walls, she's still startled when she catches a glimpse of her reflection.
She made the change after a fashion magazine posed her on the cover in a platinum wig. But when the issue hit newsstands this month, the editors wanted her to actually get a dye job. And the more she thought about it, she realized the timing was kind of perfect.
"In a way," she says, "it was to help jump-start my thinking of myself in one way for so long and kind of reset those associations."
While it may seem frivolous, Williams' hair symbolizes a lot more than a bold new style choice. One week ago marked the start of the final season of HBO's "Girls" — the show she's been working on since she was 22, just a few months out of college. And on Friday, she'll appear in her first film, Jordan Peele's directorial debut "Get Out," a psychological thriller about an interracial couple.
Though she starred as Peter Pan in a live version of the musical on NBC in 2014, Williams has otherwise devoted herself completely to Lena Dunham's show since its launch five years ago. In college, she worked for a summer as Tina Fey's second assistant on the film "Baby Mama," a movie-set experience she was so fond of that she was nervous no film experience would ever live up to it. She says she turned down dozens of scripts before "Get Out," most of which offered roles that resembled her "Girls" character, Marnie Michaels, a prim, vain but well-meaning singer-songwriter.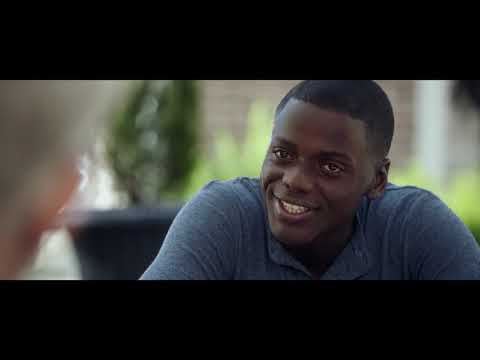 The trailer for "Get Out," written and directed by Jordan Peele.
"The descriptions of all the characters were, like, 'pretty — but doesn't know it,'" says Williams, having just rushed into her Sunset Boulevard hotel from the rain. "The blessing of having your first project be something as fantastic as 'Girls' is that it gave me room to be selective because I didn't feel pressure to do other things. The curse is that my standards were really high."
But Williams has always held herself to a high standard. As a girl, she'd make to-do lists for herself: "Do your homework as best as you can. Have a snack — not too big, though."
When she started working on "Girls," she never wanted to be late and made sure she'd always memorized her lines. When each season wrapped, she wrote thank you notes to every member of the crew — roughly 100 people — and delivered custom gifts like cake in a jar and embroidered tote bags.
"She's kind of a control freak," acknowledges "Girls" showrunner Jenni Konner. "Marnie became more of a control freak the more we got to know Allison. But as she learned to trust us, she started to let go a bit. You can tell her arc even from the way she became so much more fun in sex scenes. At first she was nervous, but now she makes Lena look shy."
On set, Konner says, Williams was open about her anxiety over making her first non-"Girls" move. She and Judd Apatow, the show's executive producer, encouraged the actress to take her time with the decision.
"We were like, 'You're the youngest person on Earth, you have this great job that's working — don't be in a hurry to take a job,'" says Konner. "And then, of course, the thing she chooses is directed by Jordan Peele and ends up with 100% on Rotten Tomatoes. Sometimes being a very controlling, considered person works out amazingly."
Indeed, since its surprise sneak-preview at the Sundance Film Festival last month, critics have praised "Get Out." Though ostensibly a horror flick, Peele's film offers stark commentary on racial politics as viewers watch the relationship between an African American twentysomething (Daniel Kaluuya) and his white girlfriend (Williams) unravel. When the couple travel to the girl's home for the weekend — her name is Rose Armitage, if that gives you any indication of her background — it quickly becomes apparent that they come from very different worlds. Upon arrival, Rose's parents start making uncomfortable proclamations — "I'd elect Obama for a third term if I could," her dad announces — a seemingly obvious attempt to reassure their new guest that they're not racist. As it turns out, that's just a drop in the bucket.
Williams knows that part of the reason she was cast is because to some, she's the embodiment of the privileged white girl. "100%," she says. Her dad is MSNBC news anchor Brian Williams, and she grew up in New Canaan, Conn., a town that in 2008 had the highest median family income in the U.S. As a teenager, she attended the all-girls preparatory high school Greenwich Academy and then went on to college at Yale University. Her husband is Ricky Van Veen, the head of global creative strategy at Facebook, and Tom Hanks officiated their 2015 wedding on a Wyoming ranch.
I feel like Allison has that quality that sort of reminds you of somebody you might have known growing up — like an old summer camp crush.
— Jordan Peele
"Rose did have to be undeniably caucasian," Peele says with a laugh. "But I feel like Allison has that quality that sort of reminds you of somebody you might have known growing up — like an old summer camp crush."
Before production began, Peele and the cast had a handful of involved discussions about race. For her part, she says, Williams mostly tried to listen: "I think the people who most need to learn about race are the ones doing most of the talking. On a movie like this, I had the experience to absorb and learn, and even if most of it wasn't new information to me — from just being a curious person and having a variety of friends from different backgrounds — it was still illuminating and informative and interesting. It felt important."
Williams says she's long been conscious of her white privilege. In ninth grade, she went on a school trip that began in Atlanta and ended in Memphis, stopping at major civil rights landmarks. It was an experience that solidified how important it was to her to try to understand "what it would be like to be a different kind of American." Later, in college, she spent a summer living in Ghana working on the HIV/AIDS crisis with an NGO. She tried to jump into the fabric of the country, immersing herself in the culture, "but I didn't get my hair braided or anything," she says. "A lot of girls did that. They call white people 'obruni' there. And while we were shooting the movie, I kept thinking about 'obruni,' because I felt like 'white girl' in the film in a lot of ways."
In addition to the race discussions, Williams' preparation for "Get Out" also included her hiring an acting coach. She wanted to make sure she had fully memorized the script and also wanted help developing a back story for Rose. "Her style of acting is really about understanding the character through and through," explains Peele. "We could literally talk for hours about who the character is. She's precise. A perfectionist."
Although Williams doesn't shy away from that label, she's also wary of it. She often makes self-effacing comments about how irritating she must seem, like when she talks about how many crying selfies she and Dunham posted as "Girls" wrapped: "It was a little indulgent." Even when it comes to her singing, which she's done on-screen in "Peter Pan" and "Girls": "I feel that too much singing annoys people." Though she'd like to do a Broadway show one day, she doesn't feel she has something she's "desperate to say in that medium right now" and doesn't "want there to be confusion about which pursuit is a passion" for her. It's acting. Always has been, always will be.
Meanwhile, she has yet to commit to her next role. She's trying to relish the freedom of the moment — the first time in years she's had no definitive plan. And she's glad that when people pick up the cover of Allure this month, they'll be talking more about her blond hair than the fact that she's Brian Williams' daughter. When she first rose to fame she was the covergirl on another magazine, but it didn't even mention her name on the cover, only that she was her father's daughter.
"That was, like, the most upset I've ever been," she admits. "To me, that symbolized so much. You could use me on your cover, but you're not going to give me a name? I mean, it wasn't the most upset I've ever been. But it was when my feelings about that peaked the most. And now people almost never bring it up. It took years, and a lot of diligence on my part. But I've formed my own thing, and now I get people who are surprised to find out he's my dad. I dreamed that would happen, and it has: I'm no longer introduced to people as Brian Williams' daughter."
Follow me on Twitter @AmyKinLA
ALSO:
Jordan Peele's post-racial horror 'Get Out,' the scariest film at Sundance
Get our L.A. Goes Out newsletter, with the week's best events, to help you explore and experience our city.
You may occasionally receive promotional content from the Los Angeles Times.