Fashion icon André Leon Talley said I am 'the next André Leon Talley'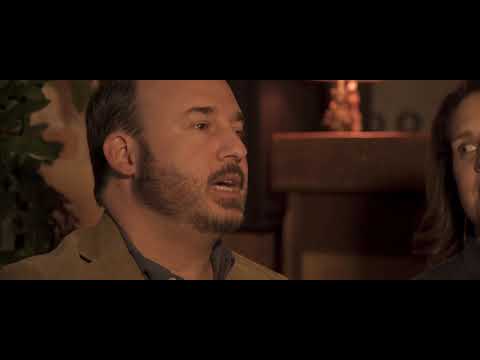 Quoting Truman Capote, "Style helps you get upstairs and down," fashion icon and former "Vogue" editor André Leon Talley discusses his documentary "The Gospel According to André." Joined by director Kate Novack and producer Andrew Rossi, the trio di
It's not everyday that someone as young, black and fabulous as myself is able to look in the proverbial mirror and see what life would look like if racism, femme-phobia and other ills of the world fail to win. But that's exactly what took place Saturday as I interviewed fashion icon André Leon Talley a day after his film, "The Gospel According to André," premiered at the Toronto International Film Festival.
"You are the next André Leon Talley," he said after taking in my style and very being.
And then I died.
FULL COVERAGE: Toronto International Film Festival 2017 »
I first came to admire Talley through the modeling reality competition show "America's Next Top Model." As a judge for four seasons, he commanded attention. With a deep, yet feminine, tremble in his voice and a towering 6-foot, 6-inch frame cloaked in the finest custom capes and caftans, he was undeniable.
But while Talley was, and is, legendary in his own right for breaking glass ceilings during his multi-decade stint at Vogue magazine, I was swept up in his presentation of self. The bombast, the grandeur, the unbridled audacity had my inner gender-bender clamoring for liberation from the traditional conceptions of black masculinity I grew up with.
So as he masterfully took over our Times festival photo studio, draped in gold lamé Ralph Rucci, I was in awe. I teetered on my 3-inch heels trying to grab a quick Snapchat video to document the moment. And then it hit me: At 67 years old, Talley is showing me what possibility looks like.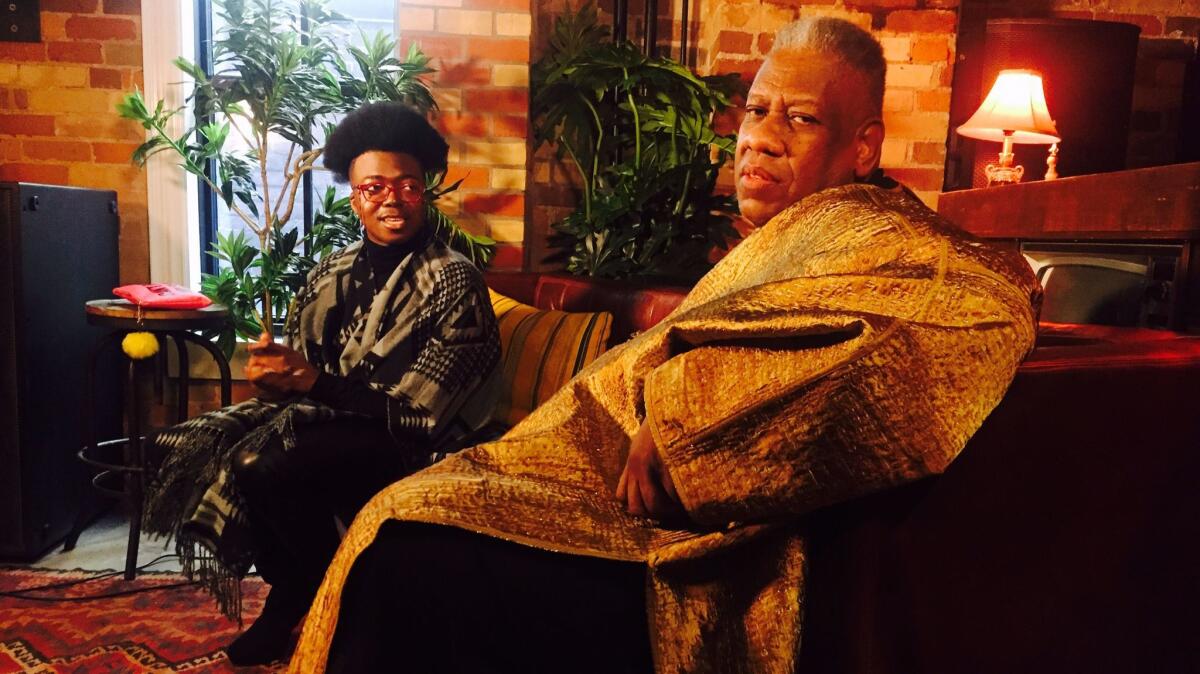 He took his seat, eyeing me up and down and making note of my shoes, skin-tight, leather-esque pants and two-tone poncho. After asking about my hair, the afro cousin of a high-top fade — "How did you come to this style?" — he journeyed to find out more about my background. I answered, fighting back schoolgirl-like nerves that came rushing as he took an interest in my person.
"You're wonderful," he said.
The interview then began. Joined by the film's director Kate Novack and producer Andrew Rossi, we touched on Talley's love for his grandmother and former Vogue editor-in-chief Diana Vreeland, the two women he credits for creating the man we see today. As he expressed in the documentary, which charts his rise to acclaim, he reiterated the difference between fashion and style: "Fashion is fleeting. Style is forever."
When asked about the changes in the industry regarding diversity over the years, he pointed directly at my H&M wrapped self as evidence of how far the world has come.
"But we're not there yet," he continued.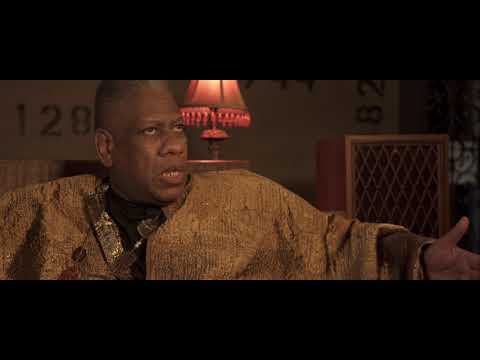 André Leon Talley at the Toronto International Film Festival for his documentary, "The Gospel According to André." The former "Vogue" editor discusses the strikingly similar influence of his mentor Diana Vreeland and his grandmother.
The interview continued with him giving thoughts on some of society's biggest names. He noted that Taylor Swift is "beautiful" and Beyoncé "can do no wrong." When asked about former President and First Lady Barack and Michelle Obama — whose first inauguration he attended — he teared up.
"It's important to say they were hope," he said, his eyes turning red with admiration. He called the assignment to write the 2009 Vogue cover story on Michelle Obama one of the highest honors of his career.
As the interview ended, I had the chance to tell Talley more about what he means to someone like me. A flurry of emotions, I spoke more personally about our shared backgrounds in Carolinian baptist churches and what it means to rebuff society's expectations as a gender nonconformer with his life as the blueprint. He looked at me approvingly and noted how "fabulous" it was that I attended the nation's only historically black, all male institution, Morehouse.
"You're really going to be Andre Leon Talley one day... But more evolved."
Before he got up, he looked me in my eyes and said simply, "Keep going."
And so I shall.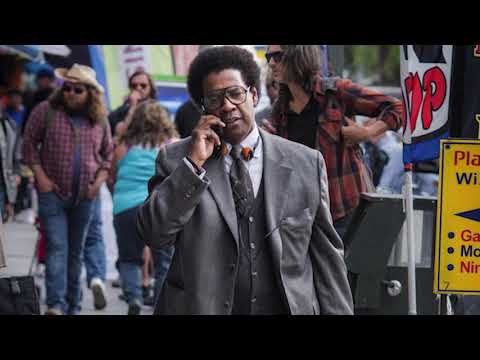 Los Angeles Times film team members pick their most anticipated films at TIFF, including Guillermo del Toro's "The Shape of Water" and Darren Aronofsky's "Mother!" starring Jennifer Lawrence.
Get your life! Follow me on Twitter (@TrevellAnderson) or email me: trevell.anderson@latimes.com.
All the breaking TIFF 2017 news:
Emma Stone reveals her process in playing Billie Jean King for 'Battle of the Sexes'
Awards buzz for 'I, Tonya,' Margot Robbie and Allison Janney following Toronto Film Festival premiere
'Bodied' director Joseph Kahn and Charlamagne Tha God on battle rap, 'the last safe space' for free speech
Get the Indie Focus newsletter, Mark Olsen's weekly guide to the world of cinema.
You may occasionally receive promotional content from the Los Angeles Times.